Hi friends it's Amy from A Cup Full of Sass back to share another recipe with you. It's a new year and that means new changes. If you are looking for a healthy recipe, then look no further. Today I am sharing a Kale and Quinoa Salad recipe that is both healthy and delicious. I even added roasted Brussels sprouts, chickpeas, Craisins and toasted pecans. This salad is seriously amazing!! Is your mouth watering yet? I eat this salad a few times a week. I love it that much. This recipe makes about two servings.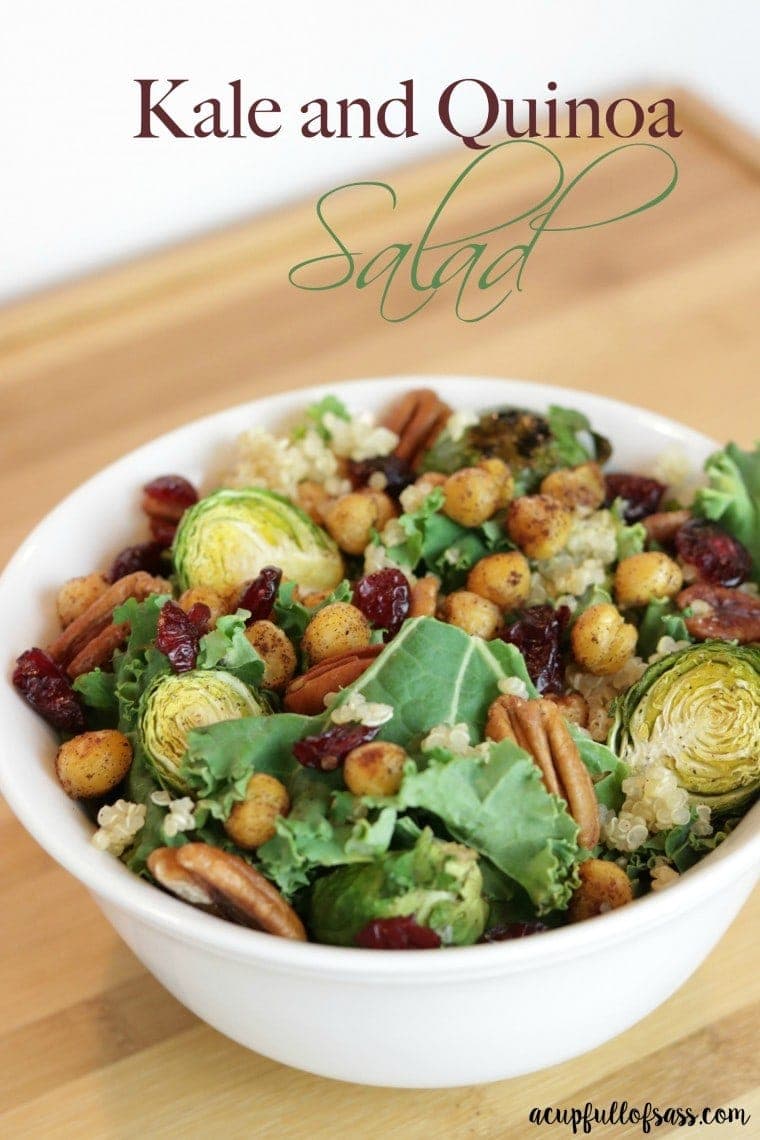 The best thing about this salad, is you can add or take away anything you want. Roasted Brussels Sprouts are my new love, so I had to add them to this salad. You're going to love the Chickpeas that are lightly seasoned with cinnamon. They are just delicious. In fact, I think I may need to go and make myself a bowl right now. Yum!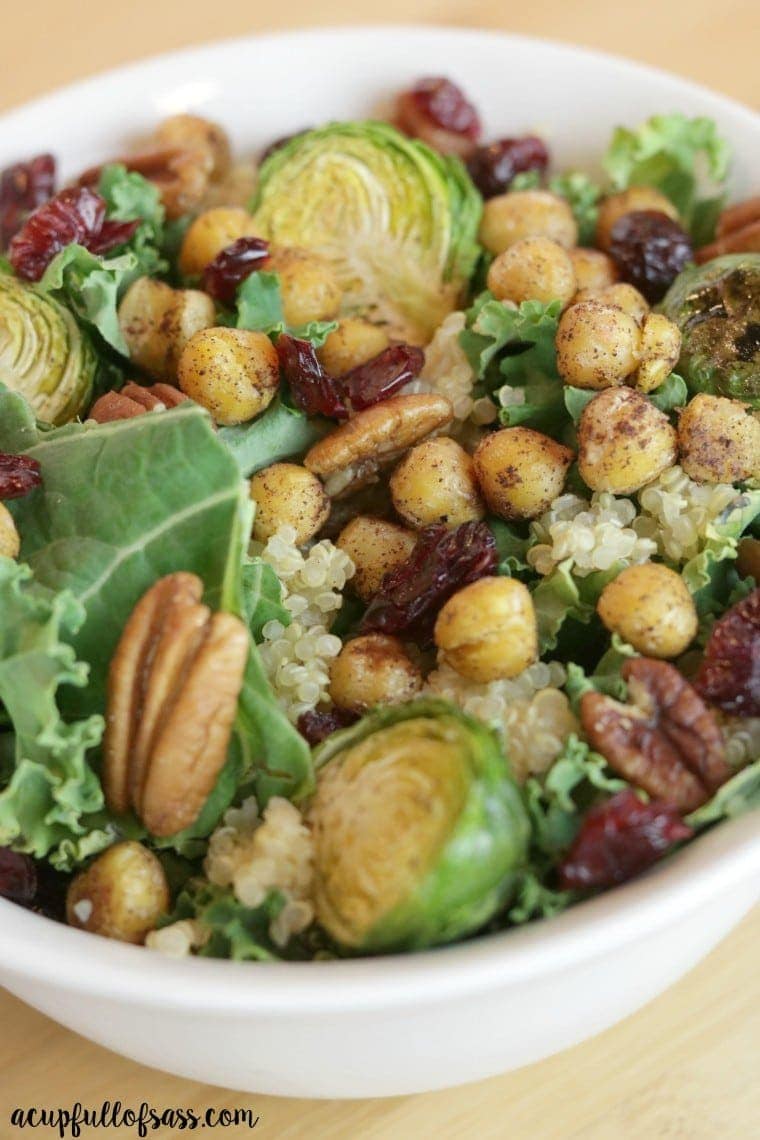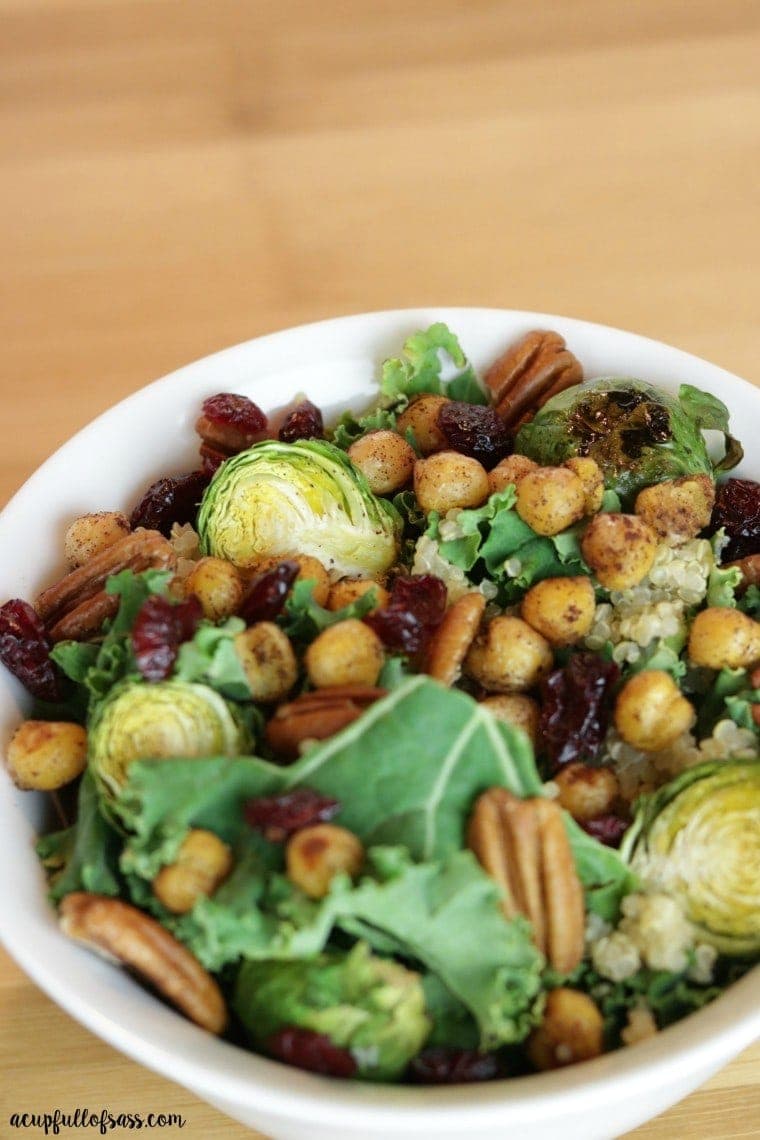 This recipe is great because you can make a large amount and store in containers for lunch. I do this all of the time. This makes it so easy to have a healthy lunch.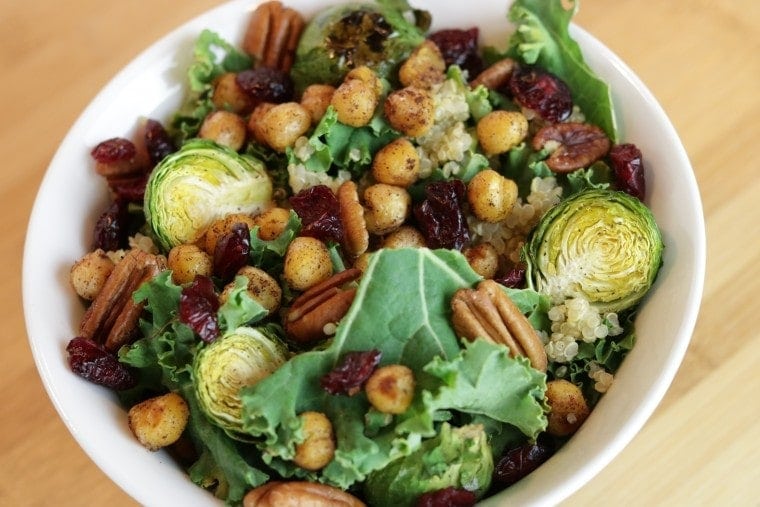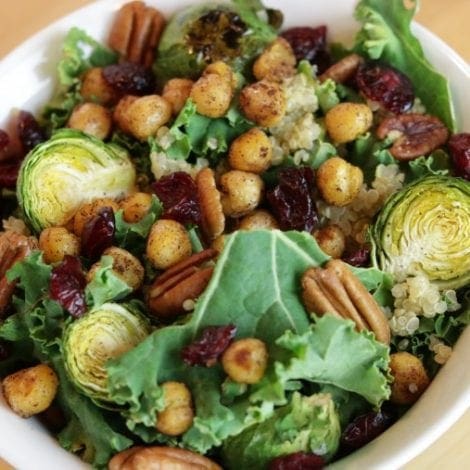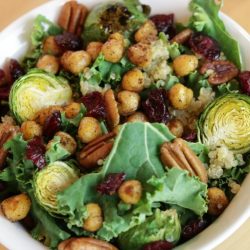 Kale and Quinoa salad
Ingredients
1/2 cup Quinoa
Kale
Craisins sprinkle on top of salad
5-7 Brussels Sprouts
14 oz. can of Chickpeas Garbanzo Beans
1/2 cup Pecan Halves
1/2 tsp. Cinnamon
Salt & Pepper to taste
Olive Oil
Instructions
Bring 1 cup of water and 1/2 cup of Quinoa to a boil, in a medium pot. Cover and reduce heat to medium-low. Simmer 15-20 minutes. Remove from heat and rinse with cold water. Add Quinoa back into pan and set aside.

While the Quinoa is cooking Preheat oven to 400 degrees. Cut Brussels sprouts in half and add Brussels to baking sheet. Drizzle with ½-tablespoon olive oil. Season with salt and pepper. Roast 20 minutes, or until tender with a fork.

Open, drain, and rinse chickpeas. Pat dry with a paper towel. Heat 1 ½ tablespoons of olive oil in a large sauté pan over medium-high heat. Add chickpeas to hot pan. Cook 4 minutes. Next season with salt, pepper and 1/2 tsp. of cinnamon and cook for an additional minute. Remove from heat.

Place pecans on a baking sheet and drizzle with ½ tablespoon olive oil. Season with salt and pepper. Toast in oven 4-5 minutes, or until golden brown.

Add a small amount of Quinoa to salad bowl, next add kale, then add more Quinoa. Add desired amount of Chickpeas to salad. Next add roasted Brussels sprouts. Top with a handful of roasted pecans and Craisins.

You can choose any dressing for the salad. I chose a vinaigrette dressing.

This makes approximately two salads.
I sure hope this salad becomes one of your all time favorites, just as it has mine. You may also like my Fruit Yogurt Parfait recipe. For more of my healthy recipes go here.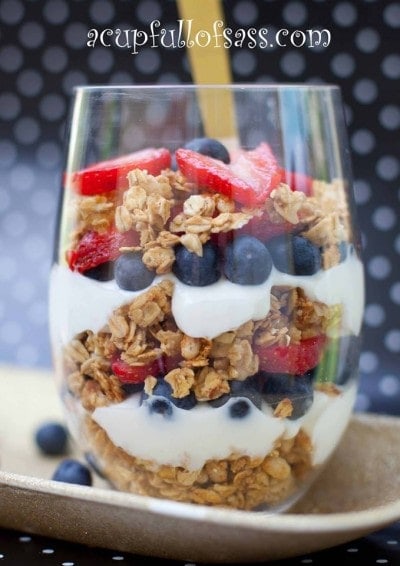 For more delicious and healthy salad, try these: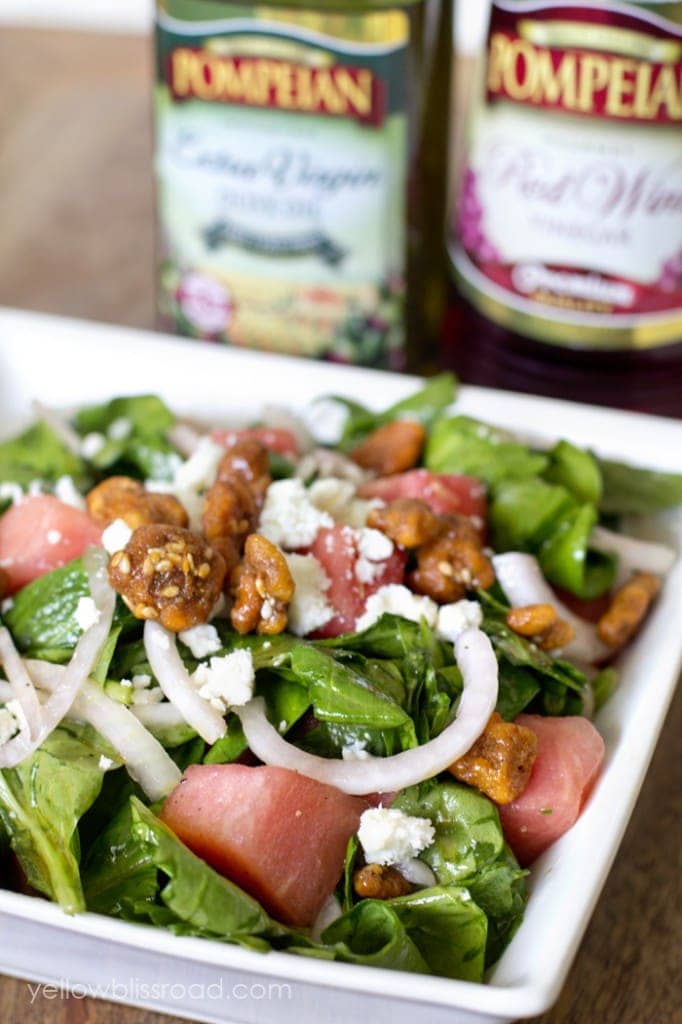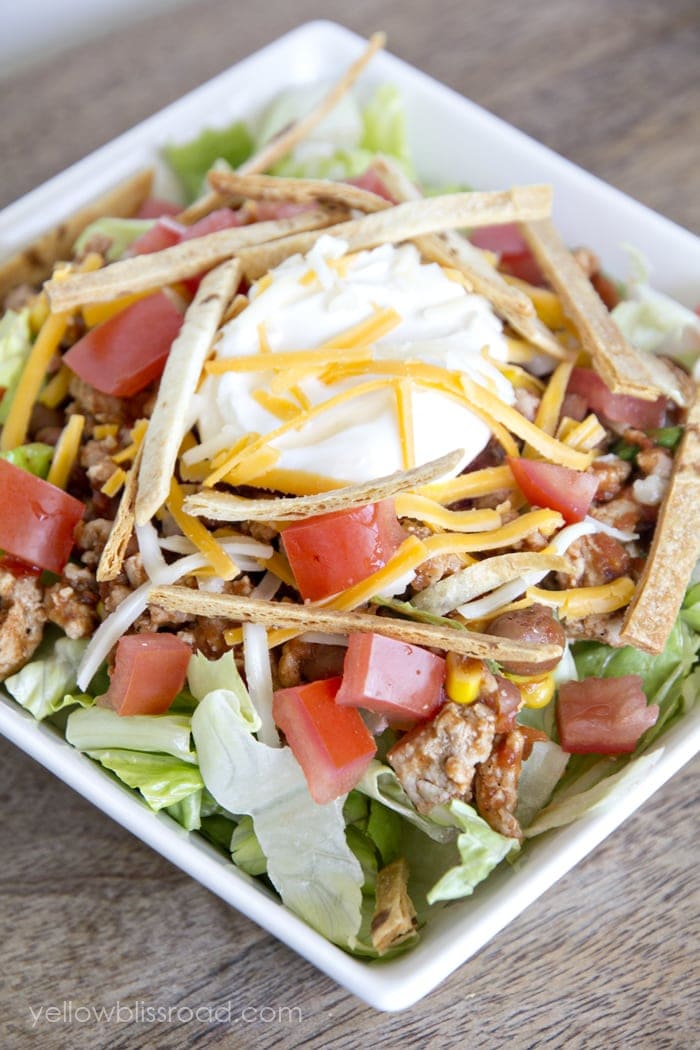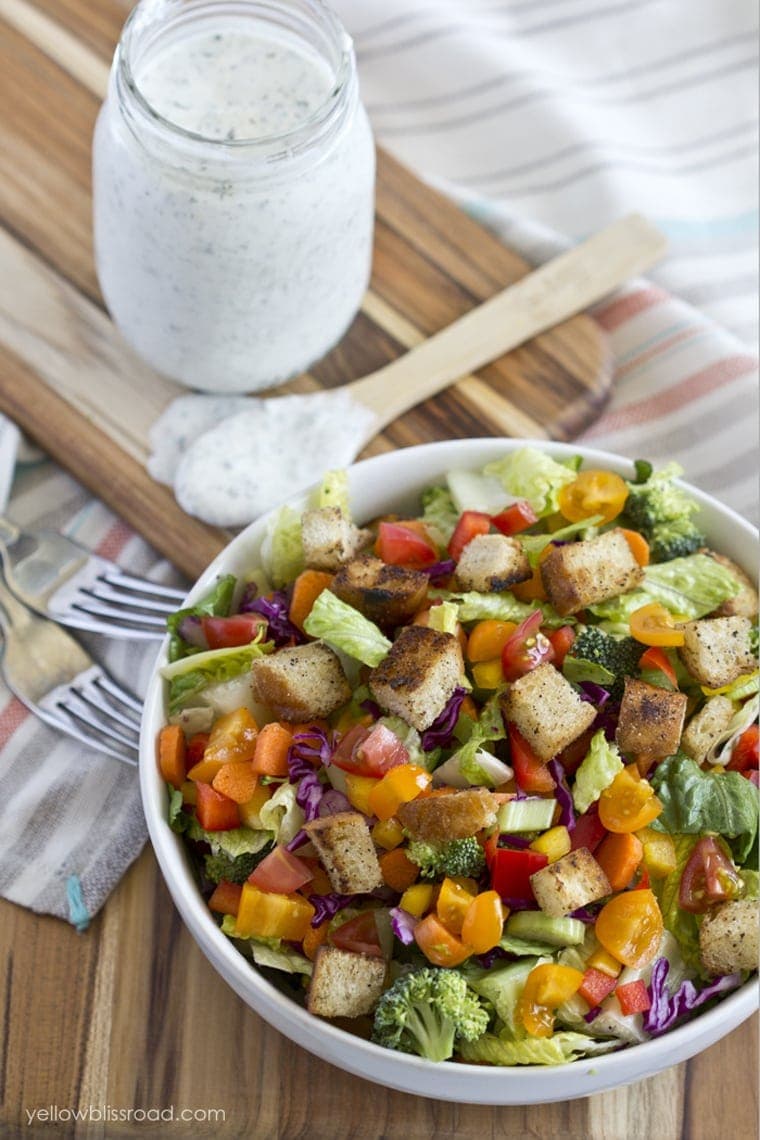 Farmer's Market Salad with Homemade Ranch
For all salad recipes, go HERE and for all recipes, go HERE.