These free printable fruit and veggie lunch box notes are the perfect addition to your kid's lunch box.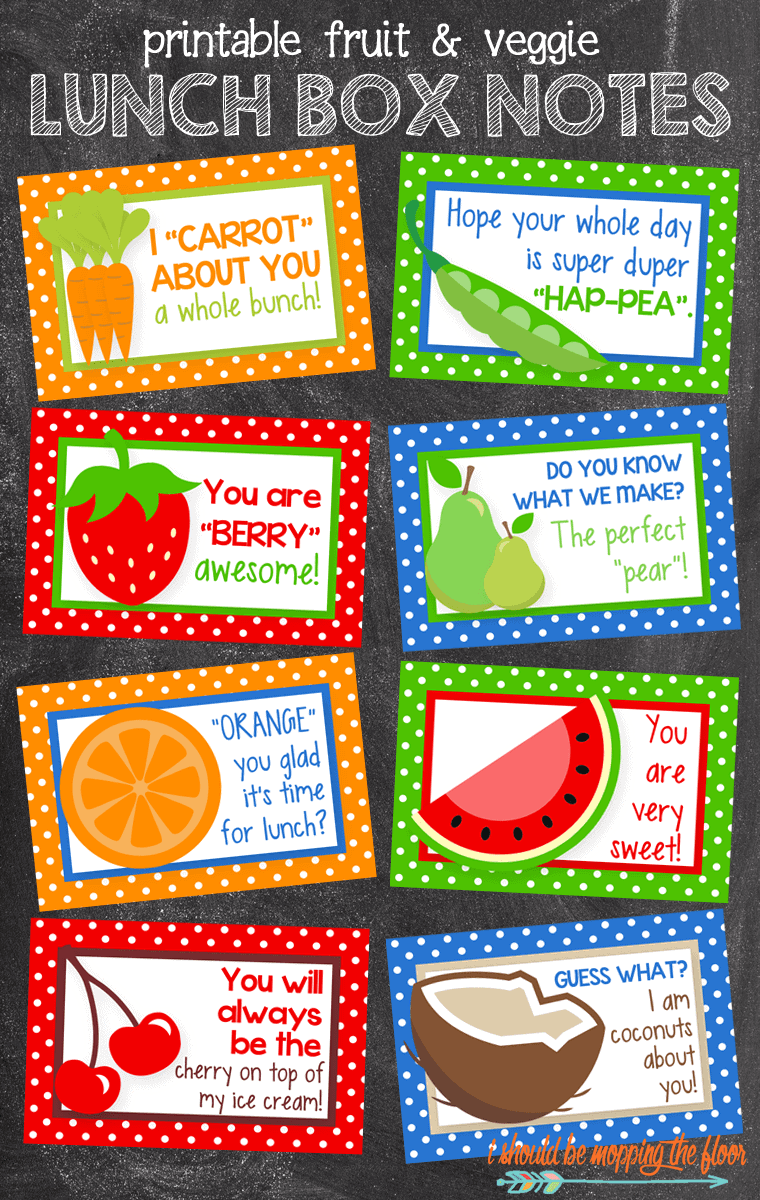 Hi, friends! I'm Kristi from
ishouldbemoppingthefloor.com
. I'm a graphic designer turned blogger. Over at my place, I love to share printables, recipes, and DIY projects. I love all things domestically fun, except mopping my floors. Super happy to be here with Kristin today…thanks bunches for having me.
I'm sharing some PUNNY fruit and veggie lunch box notes that are the perfect little bit of fun to send to school with the kids this year. Download yours below.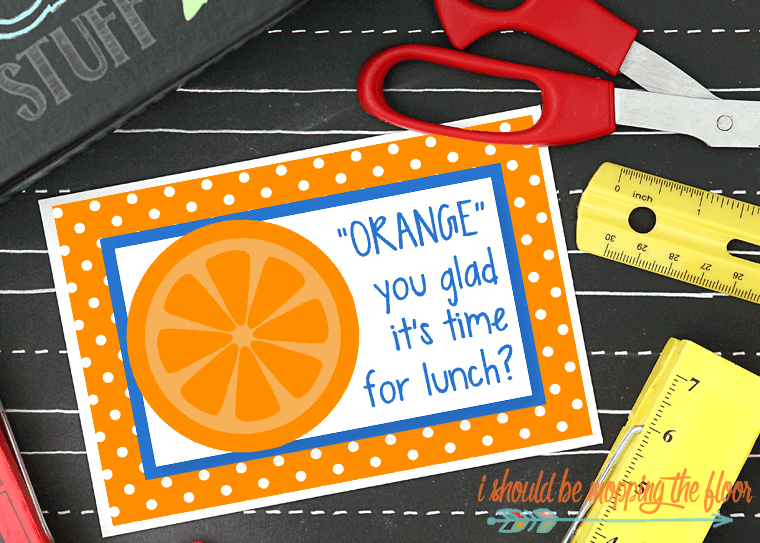 Orange you so glad it's school time? Well, I guess it's a bit bittersweet for me. It's been a BLAST having my kids home for the summer, but I am definitely craving that routine that school brings. I love sending little bits of love along with my boys to school every day. These lunch box notes are perfect for that. They come eight to a page. They work best printed on card stock.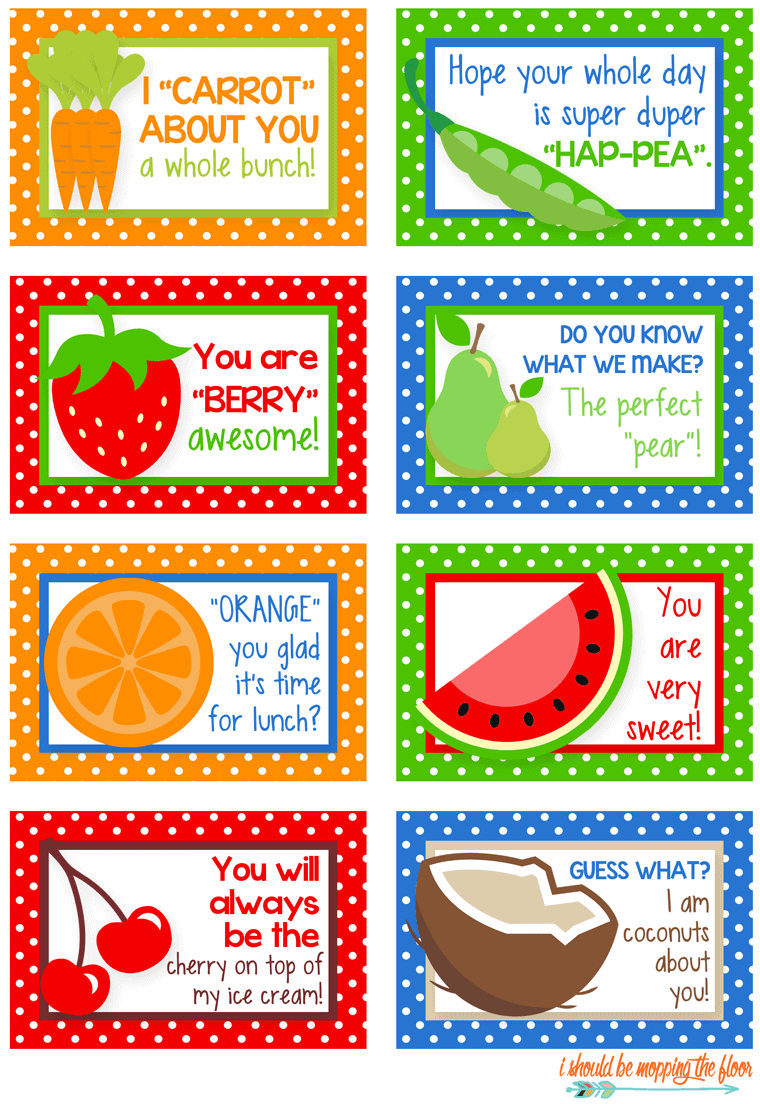 Click below to download yours. Just cut a part and send to school! 😉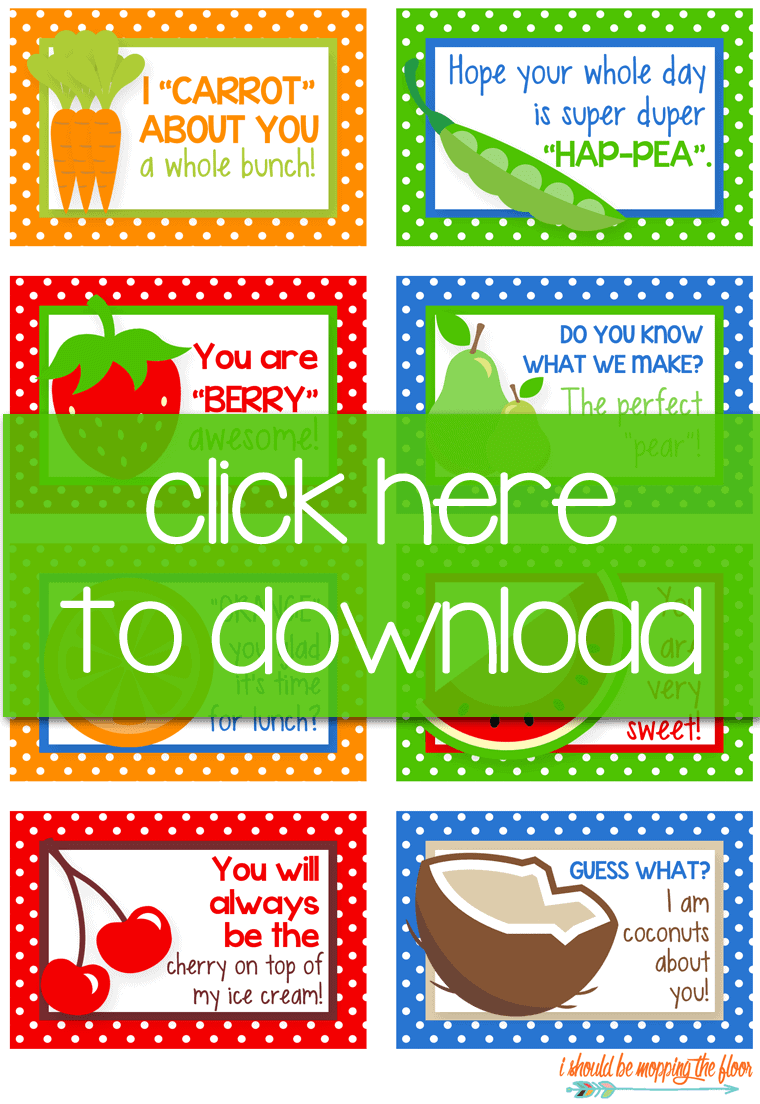 Here's a couple of other fun printables over at my place (including another set of lunch notes…my kids obviously LOVE these things!). Thanks so much for having me, Kristin!
Happy School Days, friends!
(click on photos below to be taken to post)>>>