Chex Mix has always been a family staple around the holidays. My dad would require at least one batch to be made especially for New Year's and again for Super Bowl Sunday. There are quite a few Chex Mix recipes around (see the end of this post for some yummy ideas) but the original Chex Mix will always be my favorite.
It's a perfect snack to have on hand during the holidays to keep hungry guests satisfied until dinner! And making it in your slow cooker is a great way to make your favorite snack without having to turn on the oven!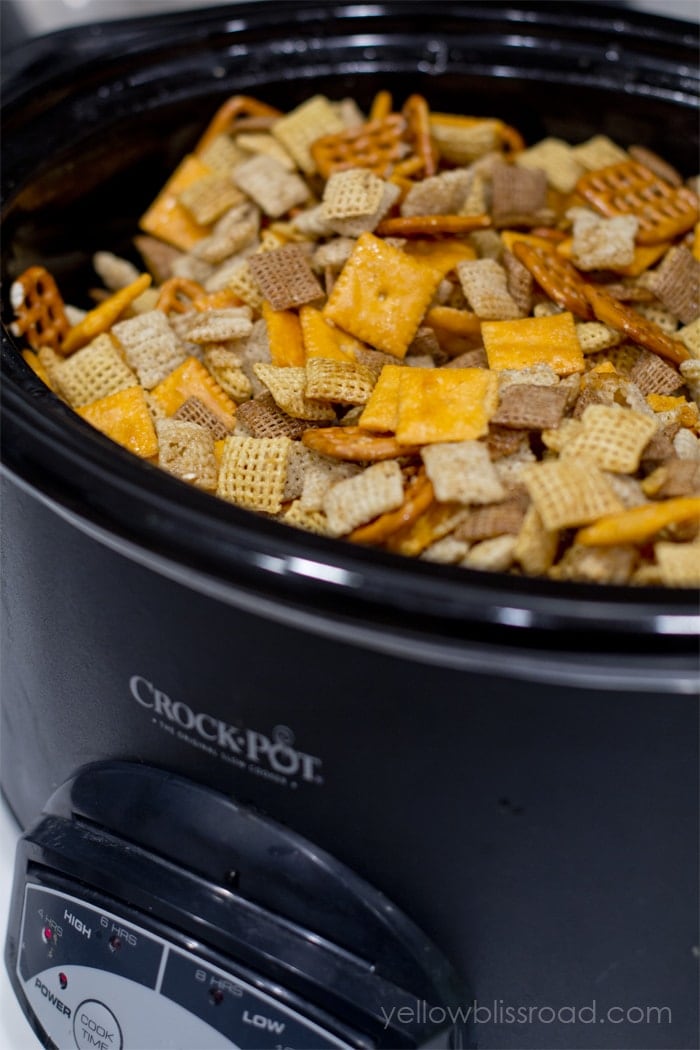 Trouble is, I'm lazy. I don't want to mess with baking it in the oven for two hours. Plus, I always end up losing a good handful over the sides of the pan. And that's just sad. So when a friend told me that I could make it in my slow cooker – MIND. BLOWN.
I was skeptical that it could work, but it totally did.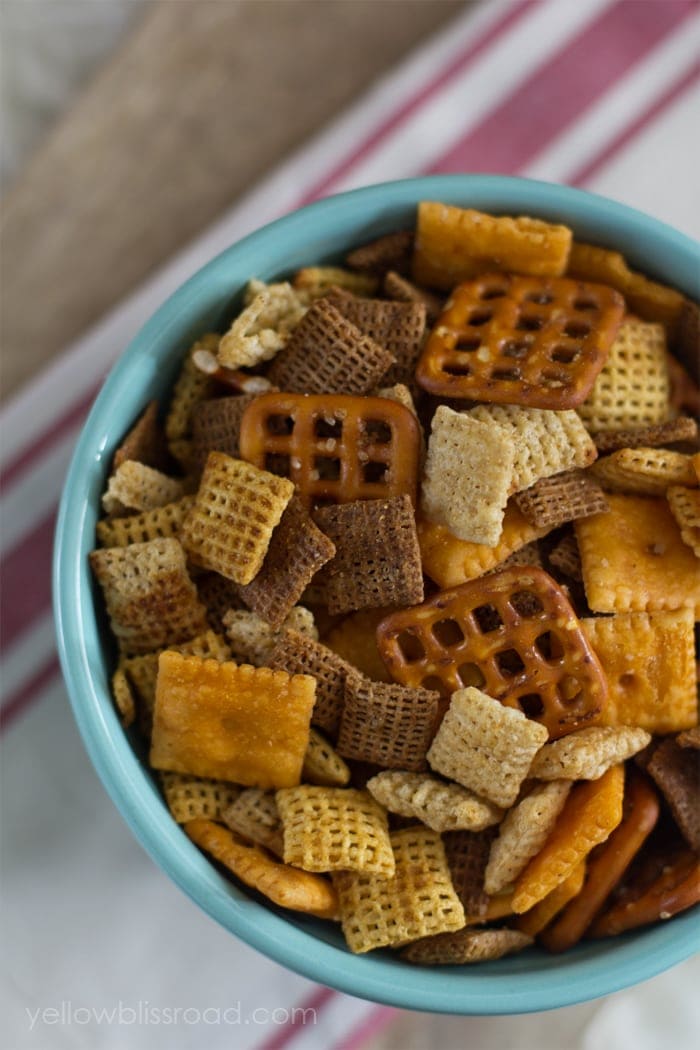 I'll be honest, it wasn't any easier than other methods, and you still have to do the ritual stirring every hour or so, but it was really yummy, and didn't require me running my oven for a few hours, which makes it perfect for when you are going to have a houseful of guests, or for making it during the warm summer months.
The recipe I use is the original Chex Recipe, found HERE. I've also had times where I had to substitute Worcestershire and I used 2 parts soy sauce, 1 part balsamic vinegar, a pinch of sugar and a ½ teaspoon of chili powder. I actually love to add chili powder to the mix anyway, gives it a nice kick!
To make Chex Mix in the slow cooker, mix up the ingredients as called for in the recipe (except the butter – let that melt in the slow cooker while it heats), then pour it all into your slow cooker. Cook uncovered on high for about 2 ½ hours, until cereal is crispy. Stir every 30 minutes or so to keep it from burning. Easy peasy!
For more delicious savory Chex Mix recipes, try these: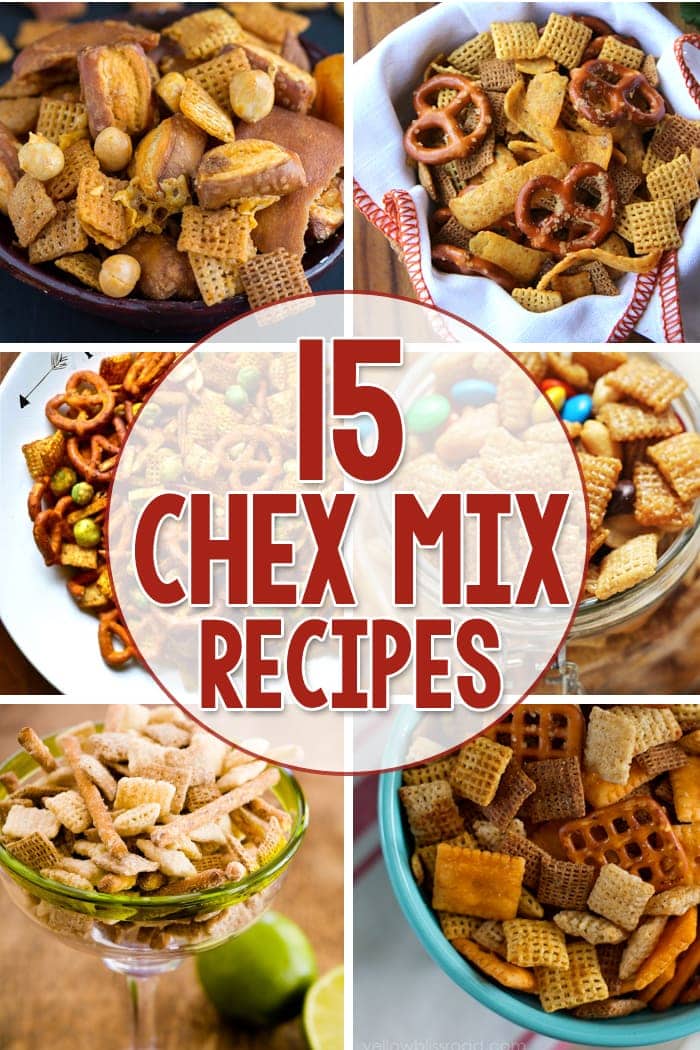 15 Savory and Sweet Chex Mix Recipes
Sweet & Salty Christmas Chex Mix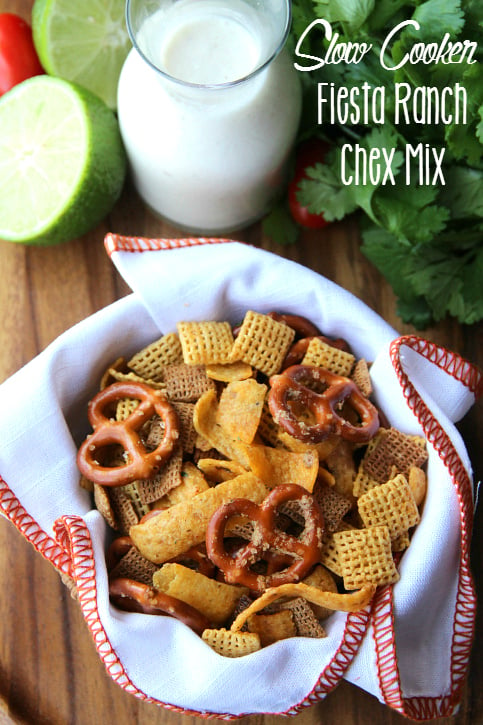 Crockpot Fiesta Ranch Chex Mix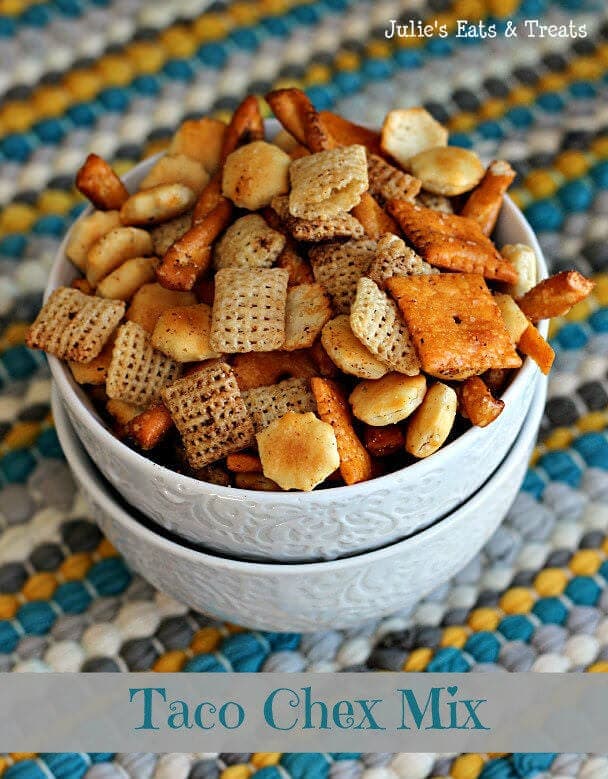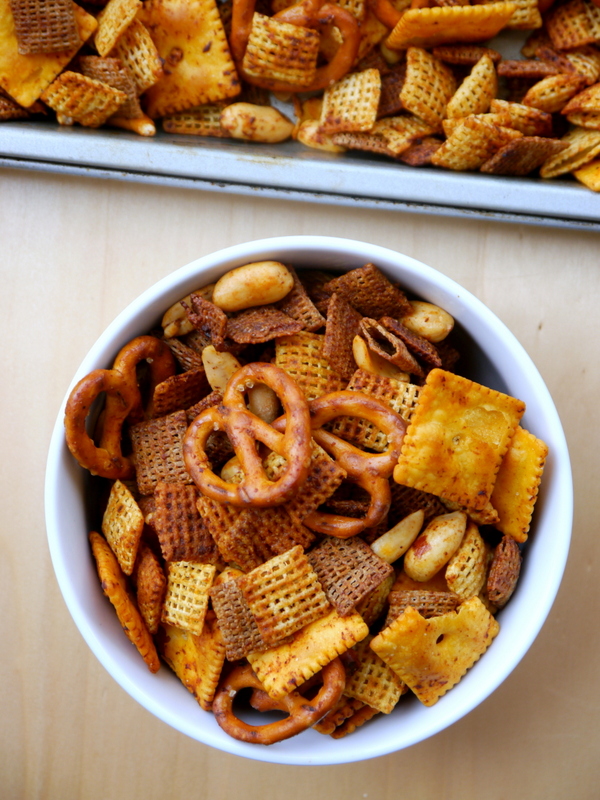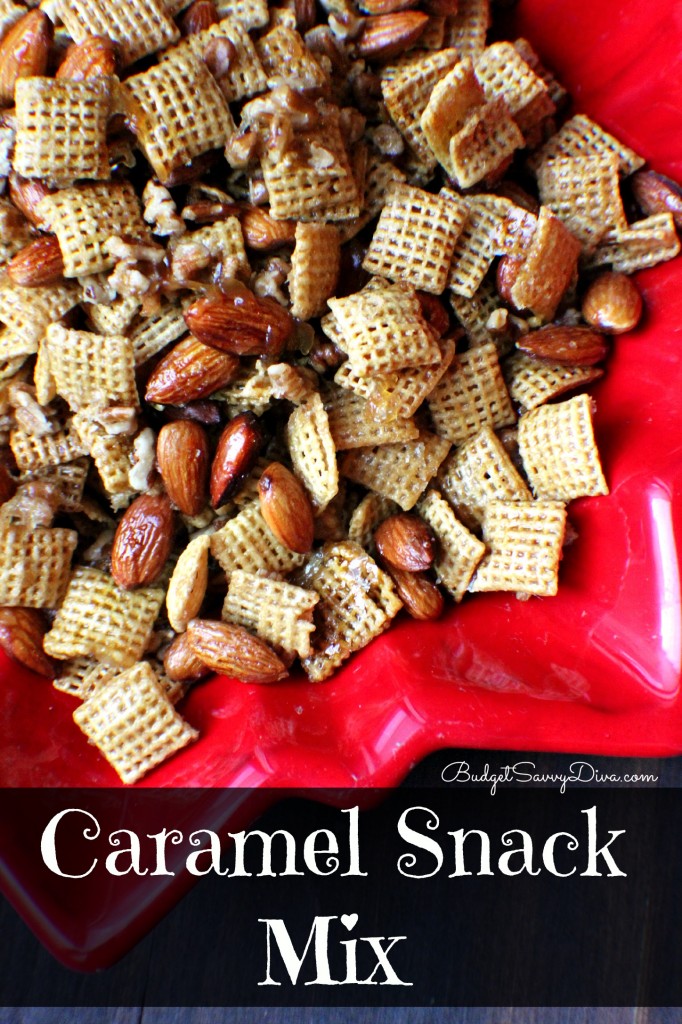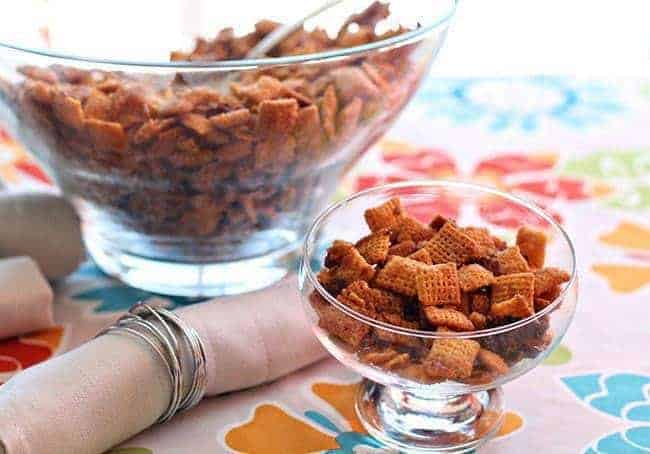 Bacon and Brown Sugar Chex Mix