Bacon Wrapped Water Chestnuts
I'm thrilled to welcome Sarah from Craft Quickies, sharing an easy Bacon Wrapped Water Chestnuts appetizer with us today!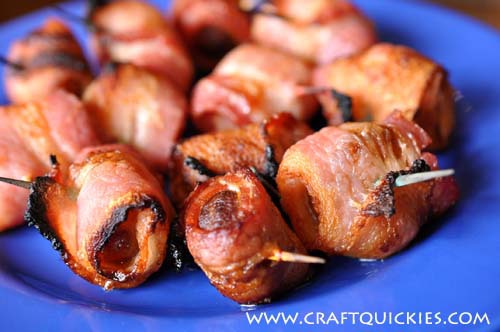 I am not into sports. It's the truth. I can't play them, and I don't enjoy watching them. But I do enjoy a party, and I LOVE food, so I was thrilled when Kristin asked me to participate in her Game Day Appetizers series. When I found out about it I knew just what recipe I would share. Bacon Wrapped Water Chestnuts.
YUMMMMMM. My MIL made these for my baby shower years ago and they have been my appetizer go-to ever since then. Keep reading on to find out just how easy these little bites of salty heaven are to make.
The ingredients for this recipe are simple. Bacon, whole water chestnuts, soy sauce, and toothpicks.
Drain the water chestnuts and put them into a small bowl. Pour soy sauce over the top of them and let them marinate for about 30 minutes.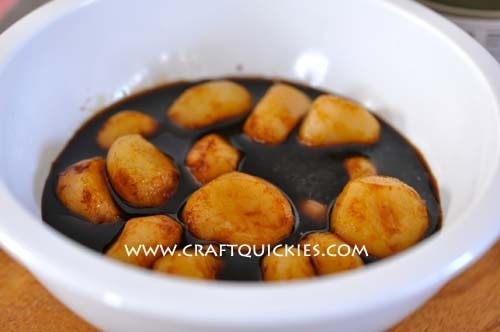 Time to prep the bacon! Start by cutting the strips in half.
Now wrap a bacon strip around a water chestnut and secure with a toothpick.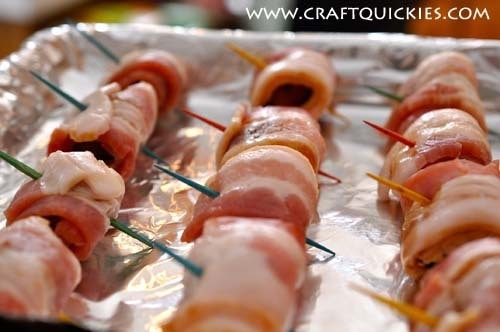 Line the bacon wrapped water chestnuts on a foil lined cookie sheet.
Broil the bacon wrapped water chestnuts until crispy. It will take several minutes.
Then carefully flip them and broil the other side until crispy.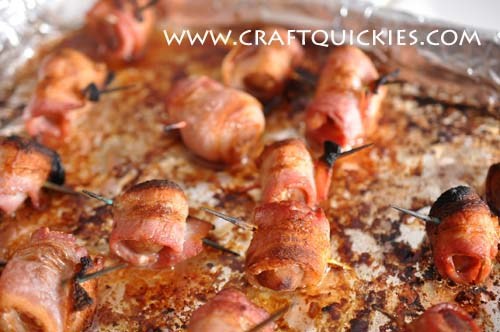 How to make Bacon-Wrapped Water Chestnuts
Whole Water Chestnuts (They come in a can in the Asian food aisle. There were about 15 each in the cans that I bought.)
Bacon (½ slice per water chestnut)
Soy Sauce
Toothpicks
Drain water chestnuts and soak in soy sauce for at least 30 minutes.
Cut bacon slices in half. Wrap each water chestnut in half of a slice of bacon and use a toothpick to secure. Lay them on a foil lined baking sheet.
Broil until they look crispy. Remove from oven. Carefully flip them all over. (Use the toothpicks.) Broil again until the second side also looks crispy. Serve.