I. Am. Exhausted. Now, I'm going to warn you up front, this is going to be a long post, but I have so many fabulous photos I have to share them all!!
Yesterday was my son's 4th birthday party. For months he's been asking for a "bug party" and I was determined to make it happen for him!
Here's the invitation: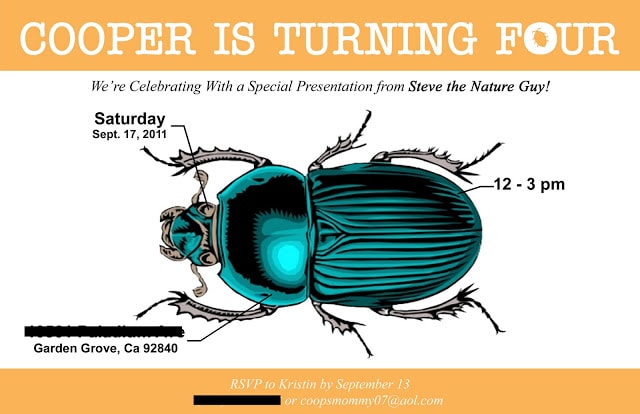 I didn't want a "cutesy" bug theme, but more like "nature." I purchased artificial grass at Home Depot. It was enough to cover three tables and cost me just $12. The burlap, also from Home Depot was just under $4 for each 80″ x 80″ sheet. I added a few potted mum plants and a whole mess 'o plastic bugs, snakes and lizards.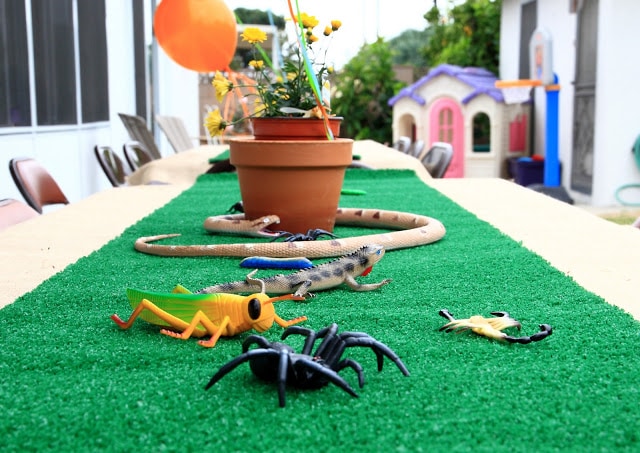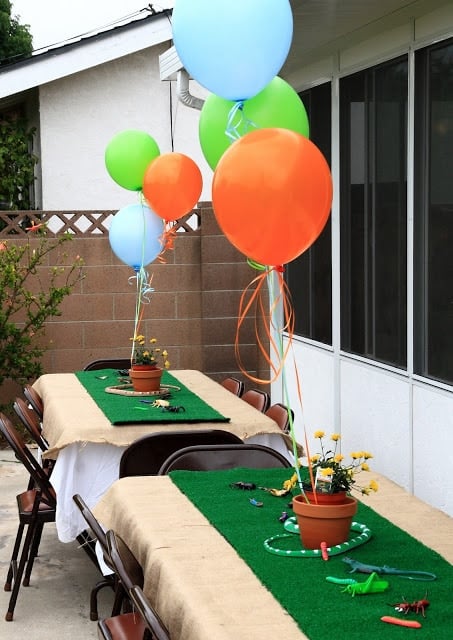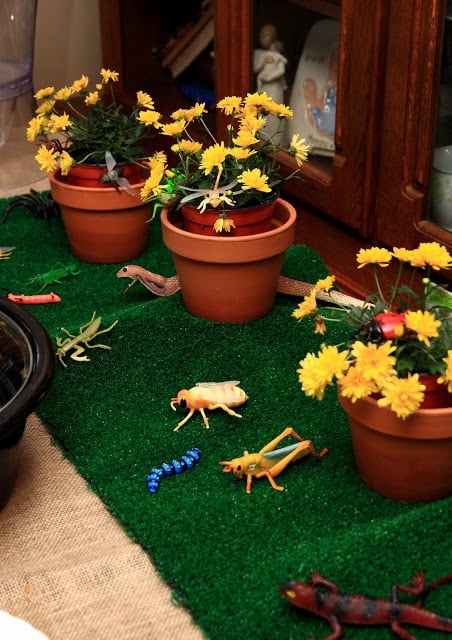 For the food table, I utilized the same tablescape design. The Happy Birthday banner was created in photoshop and the flash card garland was from a Target Dollar Spot pack of insect flash cards.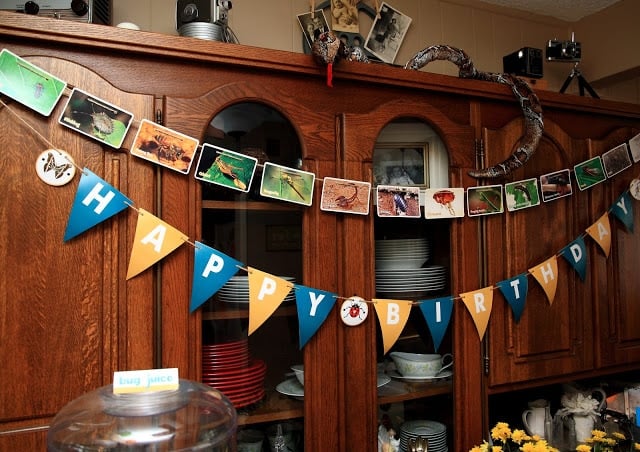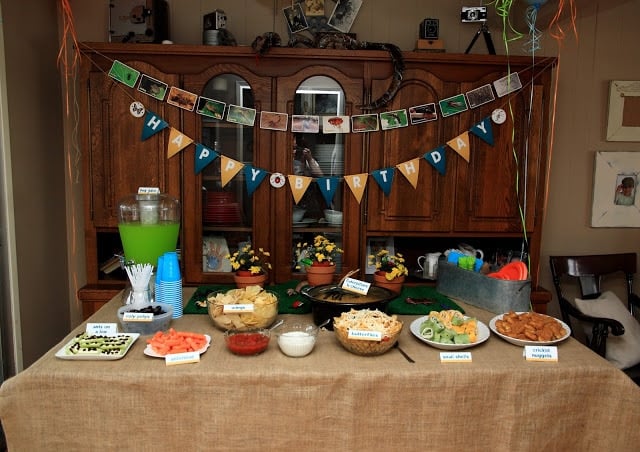 The menu was my favorite part: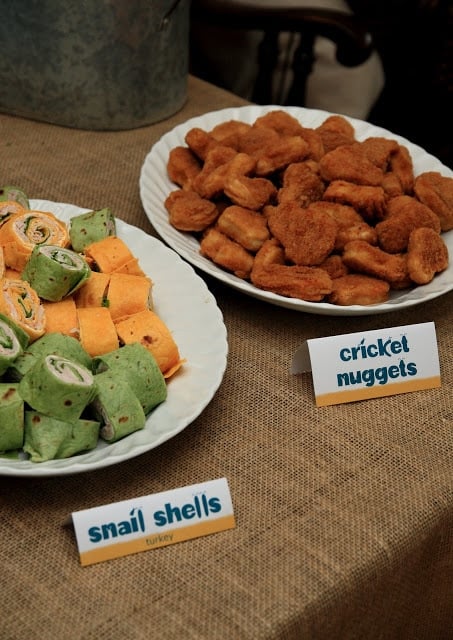 Cricket Nuggets (chicken nuggets)
Snail Shells (Turkey Rollups)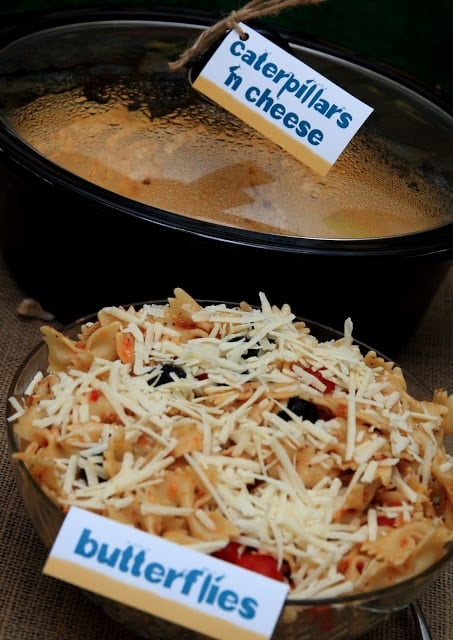 Butterflies (Italian bowtie pasta salad; recipe
here
)
Caterpillars & Cheese (Mac 'N Cheese)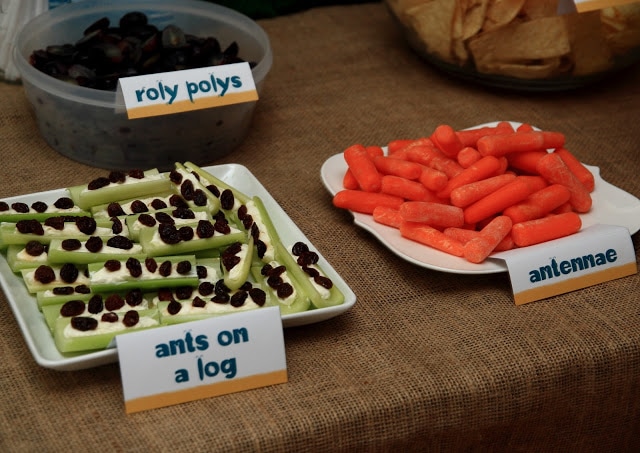 Antenae (Carrot sticks)
Ants on a Log (Celery with cream cheese and raisins)
Roly Polys (Black grapes slice in half lengthwise)
Wings (potato chips)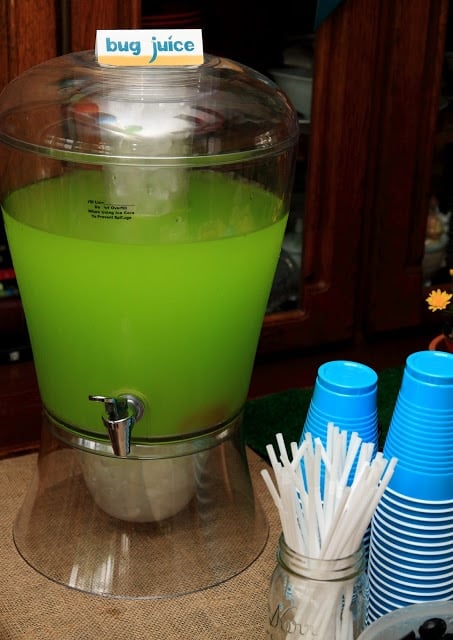 Bug Juice (Lemon Lime Hawaiian Punch)
My friends and I had fun coming up with silly bug themed names for all of the food! I really wanted to float some gummy worms in the punch, but it didn't work (note the red figure at the bottom of the container!).
The dessert table: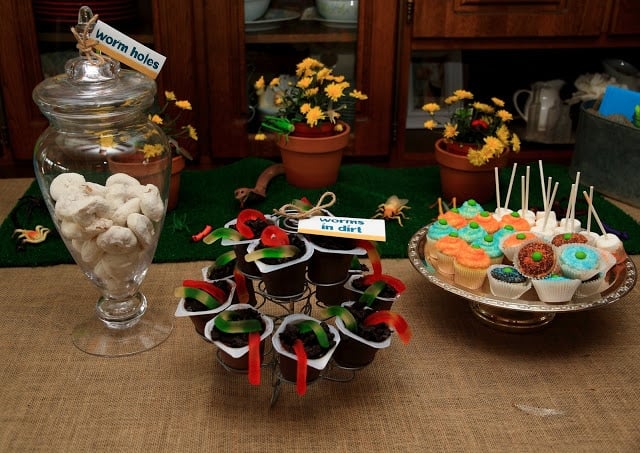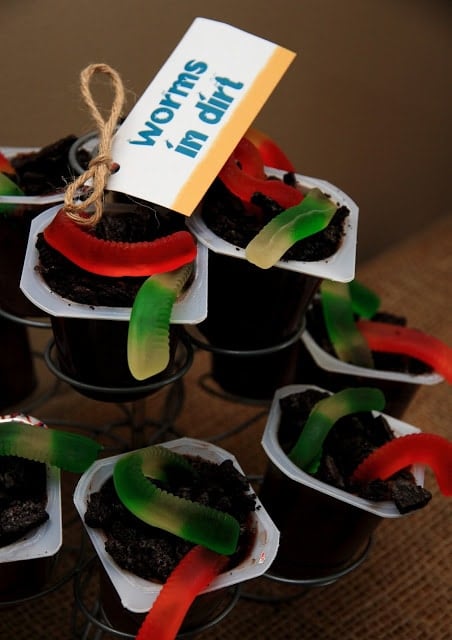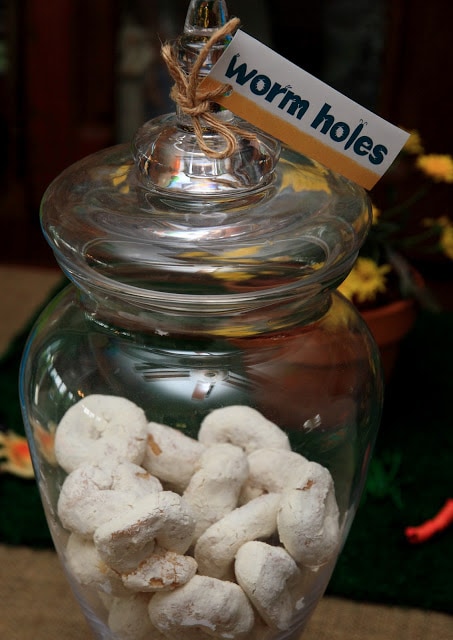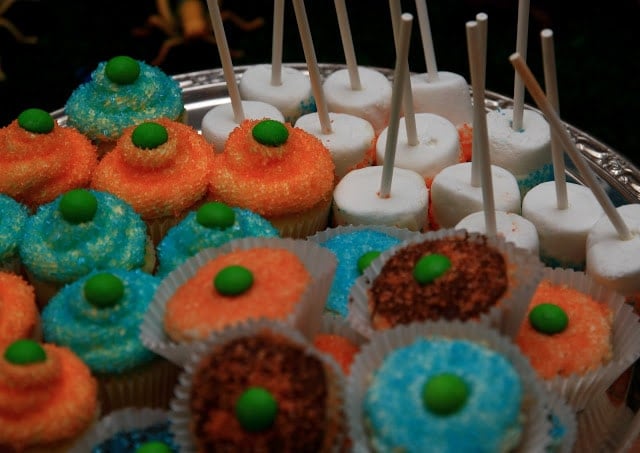 Cupcakes and matching rice krispie treats made by my good friend Diane. I also added some white chocolate dipped marshmallows.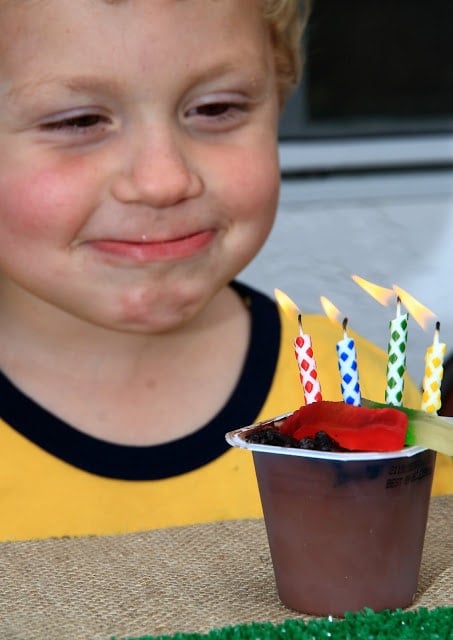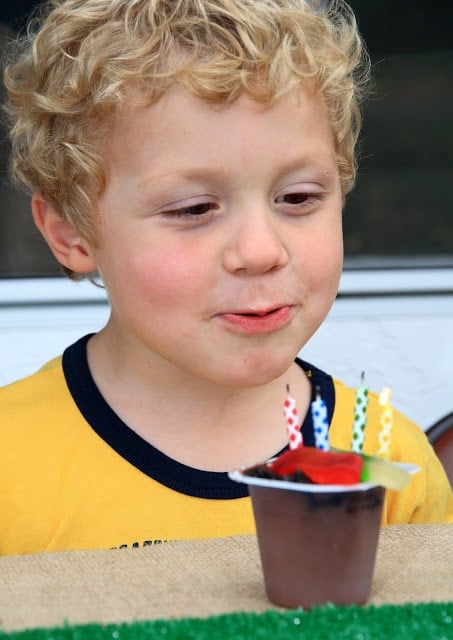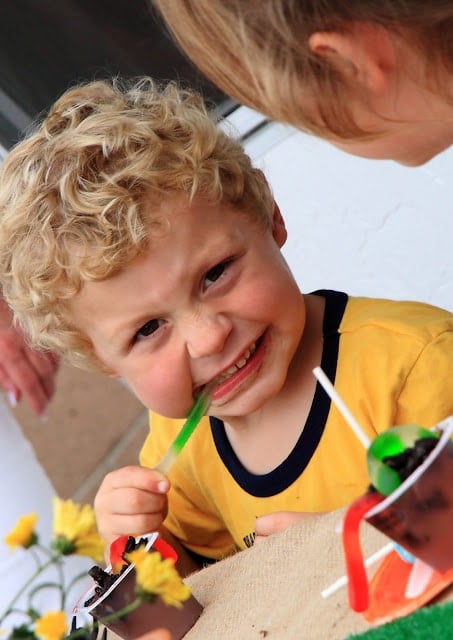 Who needs birthday "cake"? Cooper isn't a big fan of cake/cupcakes so he asked for Worms in Dirt for his birthday dessert. I think he just wanted the worms!
In my online searching for party inspiration, I came across a party that had featured Steve the Nature Guy. We hired him for the party and he was awesome! He brought a scorpion, lots of lizards and snakes, a tortoise and a frog!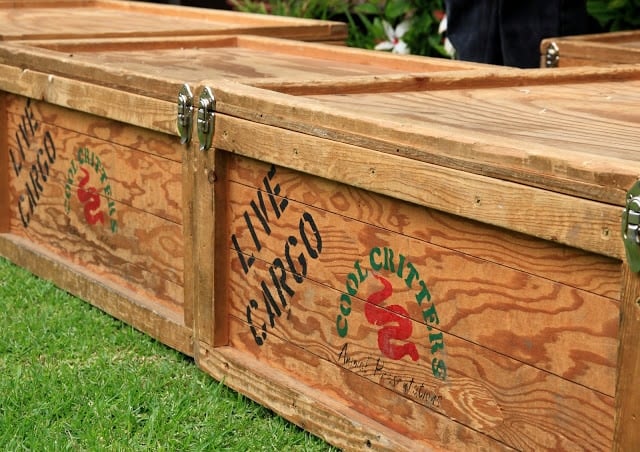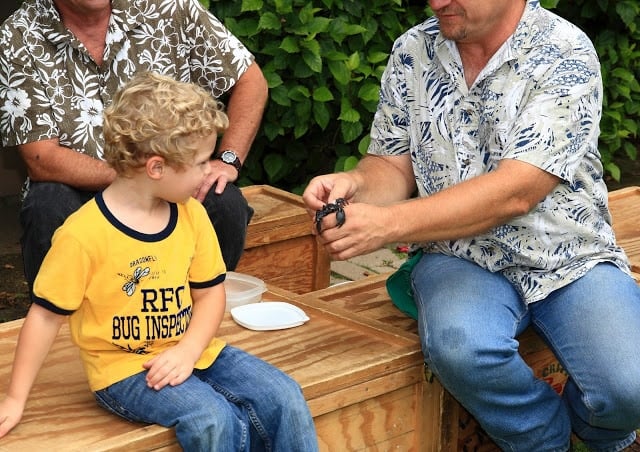 At first Cooper was unsure, but he warmed up pretty quickly!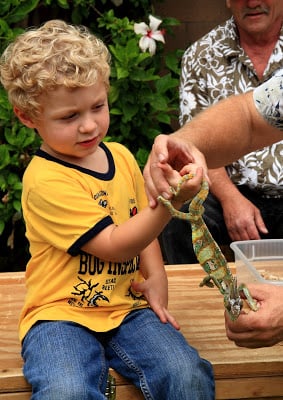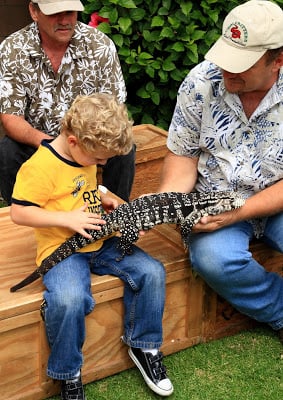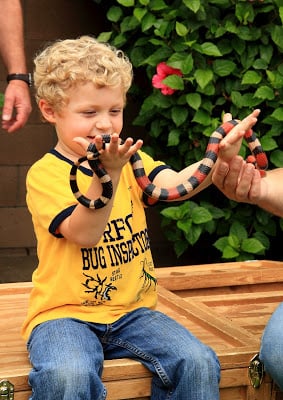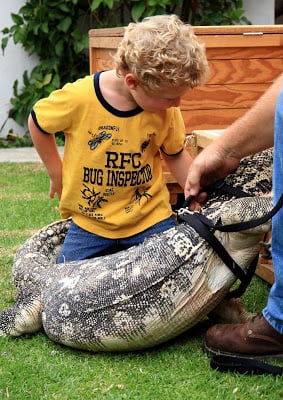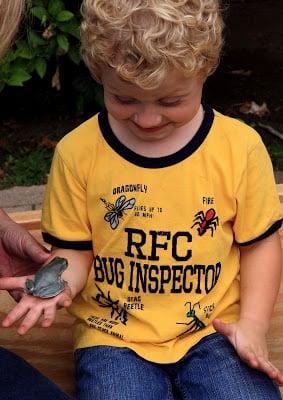 The kids all got to take a photo with this albino boa which they thought was pretty cool.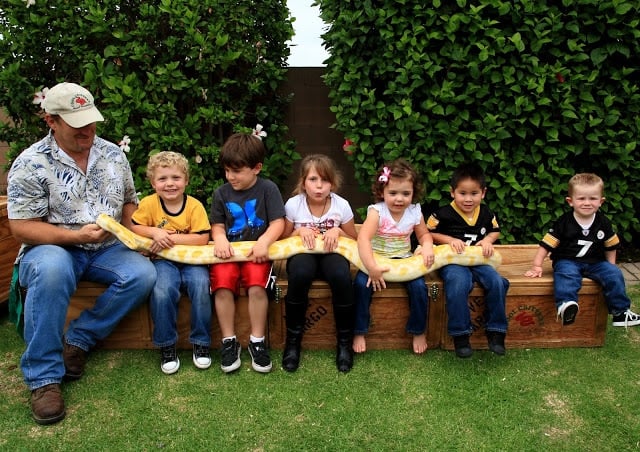 I, however, did not.
Cooper enjoyed the presentation so much that he was playing "Steve the Nature Guy" all evening!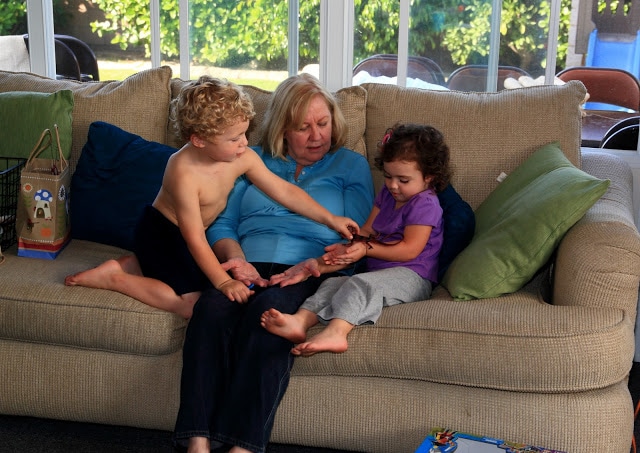 Each of the kids got take home a goodie bag with a bug catcher as well as their own set of insect flash cards.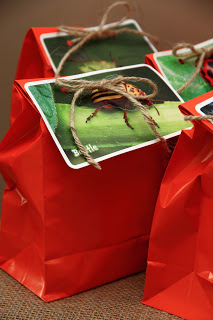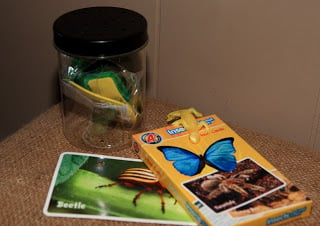 They also got a bug hat (which I made with construction paper, black pipe cleaners and puffy balls and hot glue),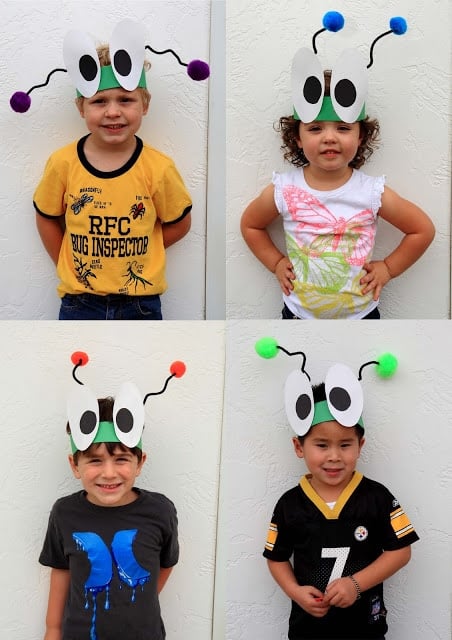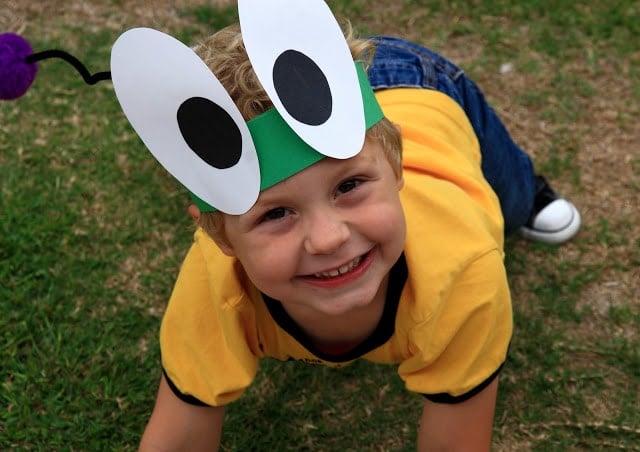 and a bug coloring book (can't find the photo) that I made in photoshop.
If you made it all the way though this post, thank you! I had so much fun putting some creative touches on this party. We all had a really great time!