Summer Spaghetti Salad is a simple twist on the classic pasta salad. Made with just a few simple ingredients, this will become your new go to summer side dish!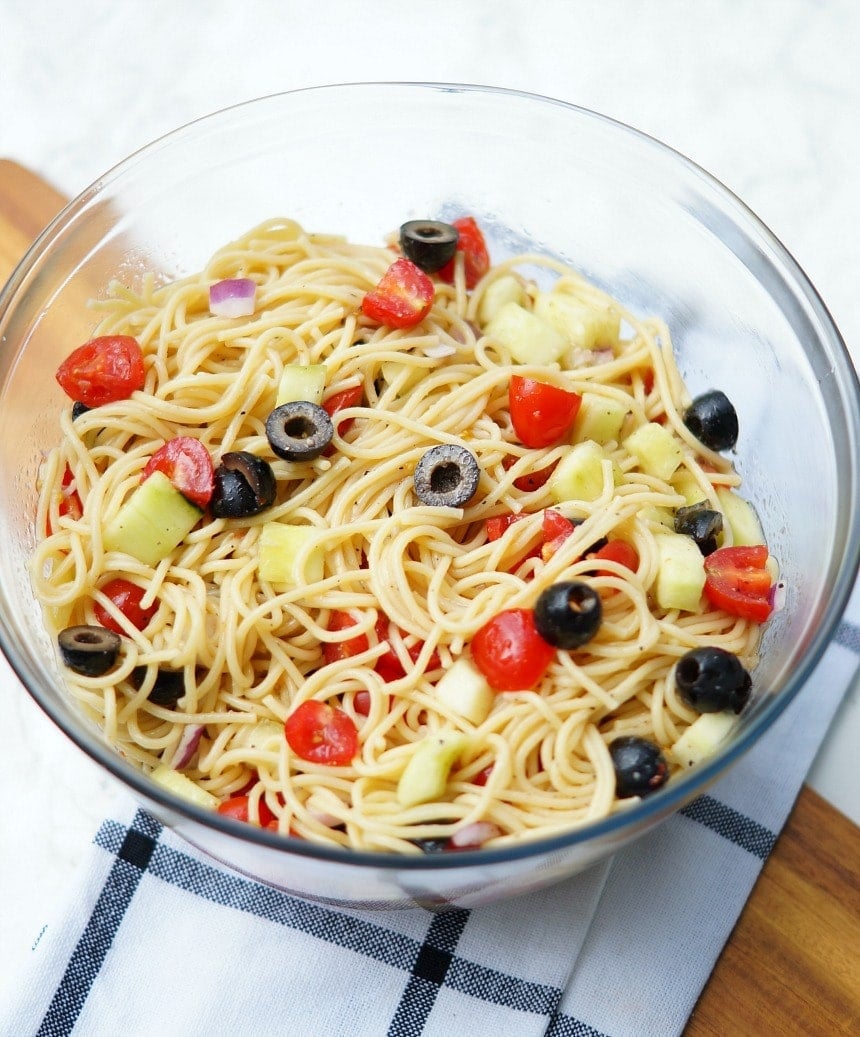 Hi everyone! Amanda here from Old House to New Home sharing a simple summer spaghetti salad recipe inspired by one of my favorite summer memories. When I was young, we spent many summer days at our favorite local amusement park. All of my friends and their families would get together and rent a pavilion and we would all bring food. My friend's mom would  bring this delicious linguine salad that was so simple. Tomatoes, cucumbers, linguine and dressing. I have always loved pasta salad, so even as a kid, I would eat plates and plates of this simple linguine salad.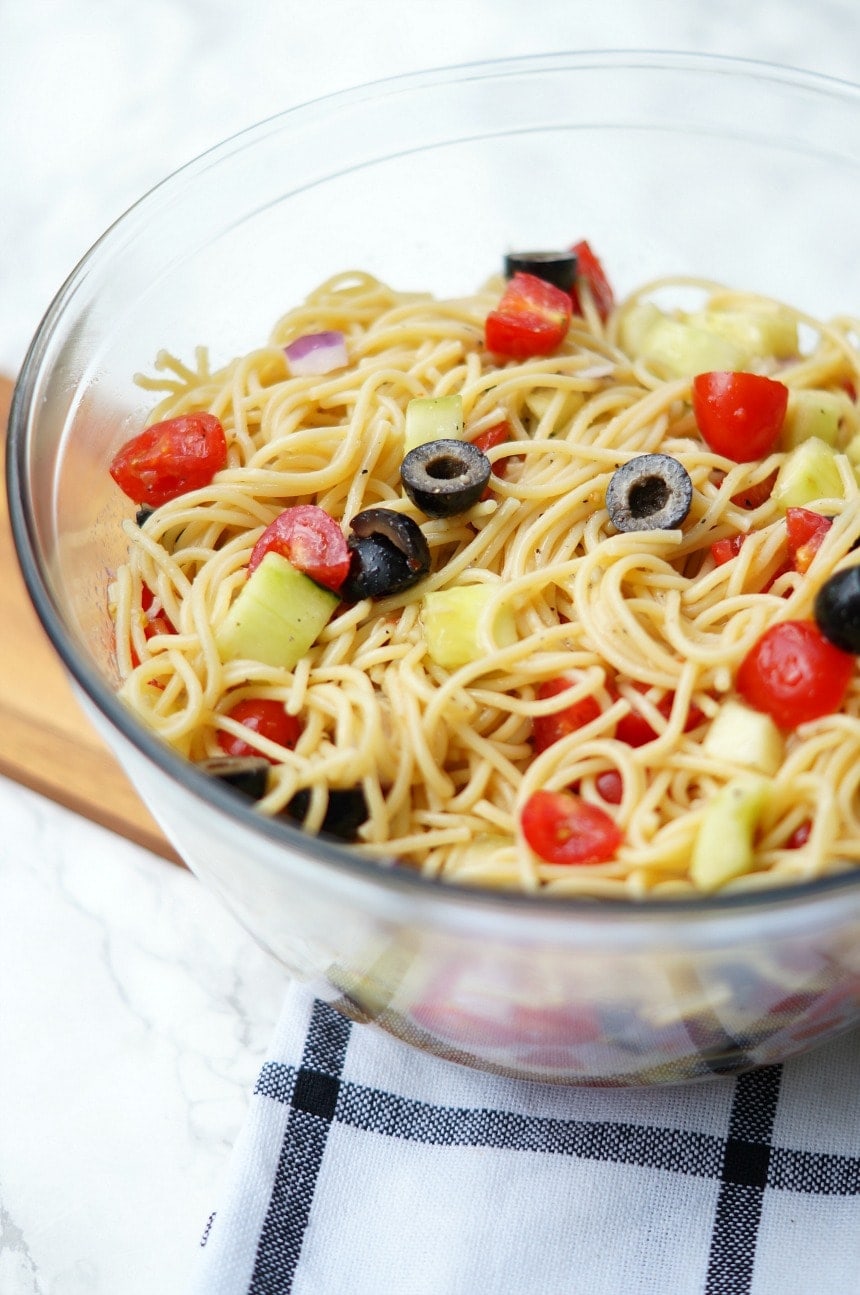 Summer days as a kid are the best. No responsibilities, frequent trips to the pool and the park, and lots of lounging. I always really loved summer BBQs as well and I can't say that has changed! I look forward to picnics and BBQs all year long and definitely love any occasion to make tasty food! I usually volunteer to bring the pasta salad because a picnic isn't complete without it and unfortunately, there is a very fine line between a good and a bad pasta salad, and I really don't want a bad one at my picnic!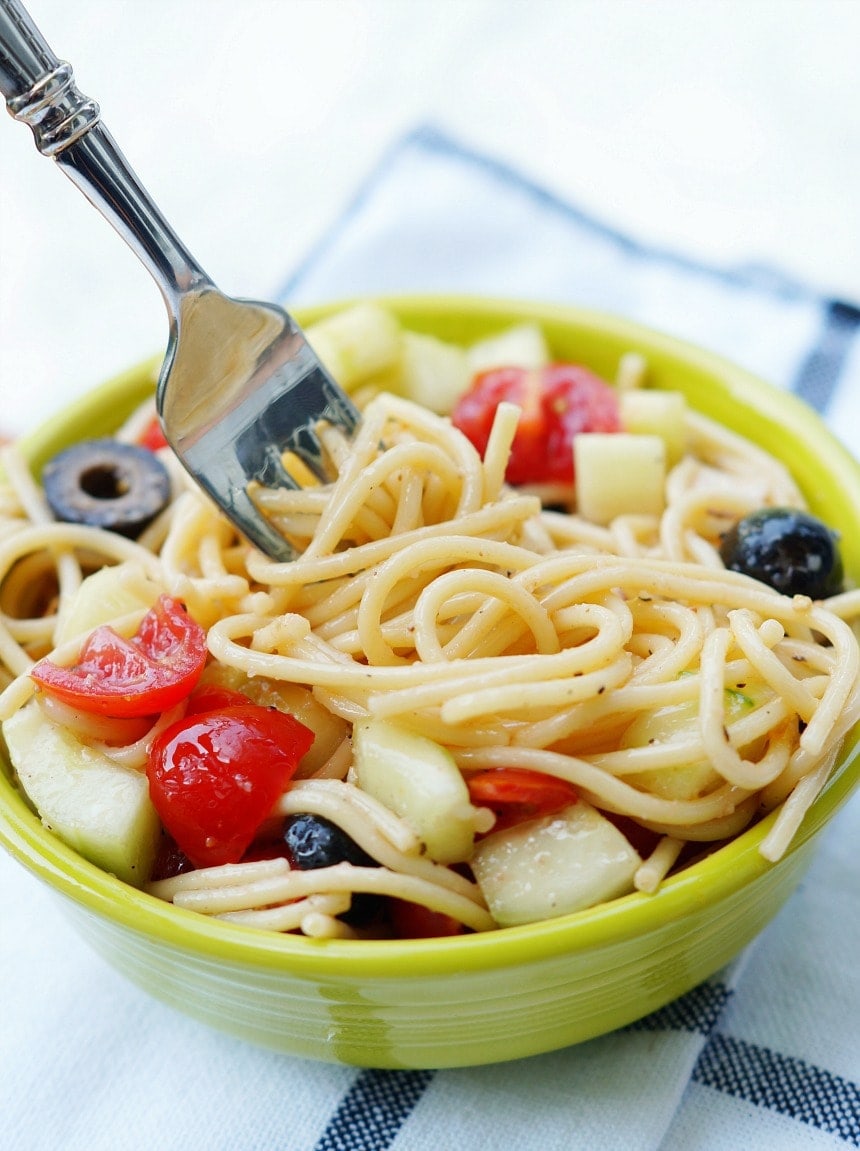 I have a couple pasta salad tips that will ensure you are always asked to bring the pasta salad to the party too! No matter the recipe, make sure you add a lot of salt to the boiling water and also slightly under cook your pasta. The salt helps add a lot of flavor to your salad and by undercooking your pasta, you help the noodles stand up to the dressing. Most pasta salads taste better when they get to sit for a while, but after all that sitting, sometimes the noodles get mushy if you overcooked them.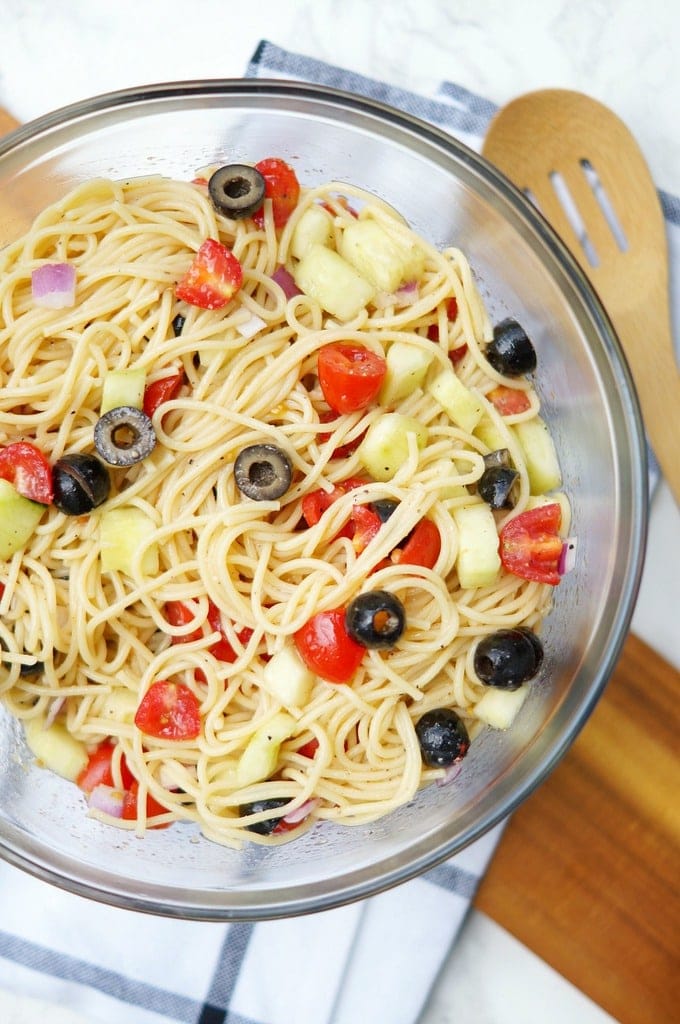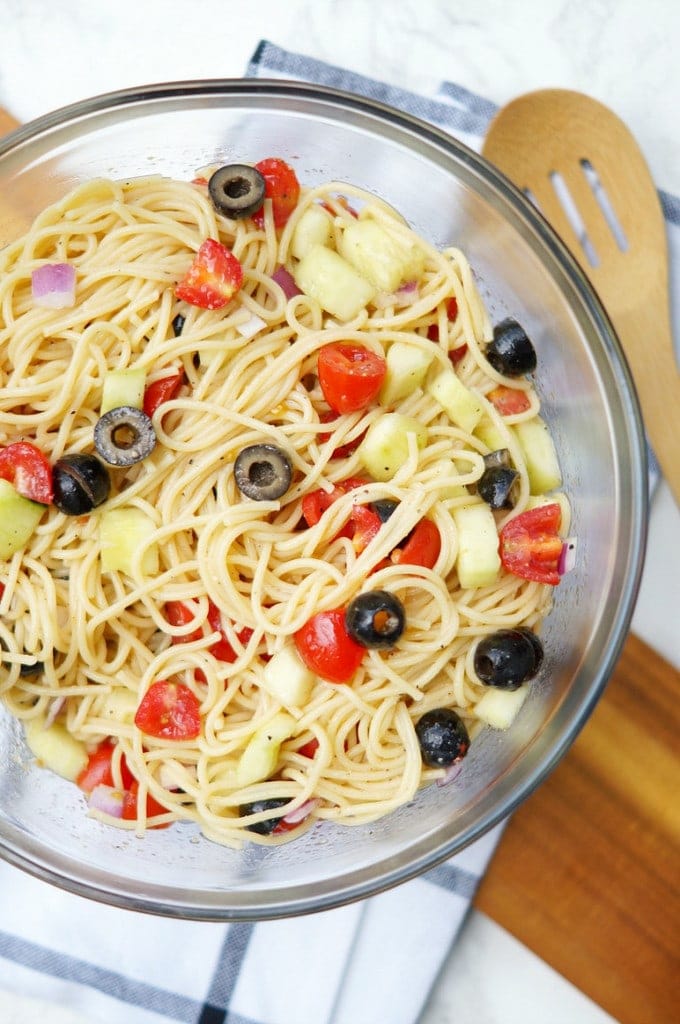 This Summer Spaghetti Salad recipe is so easy and uses minimal ingredients. It is the perfect salad to whip together when you are short on time! I hope you love this recipe as much as I do!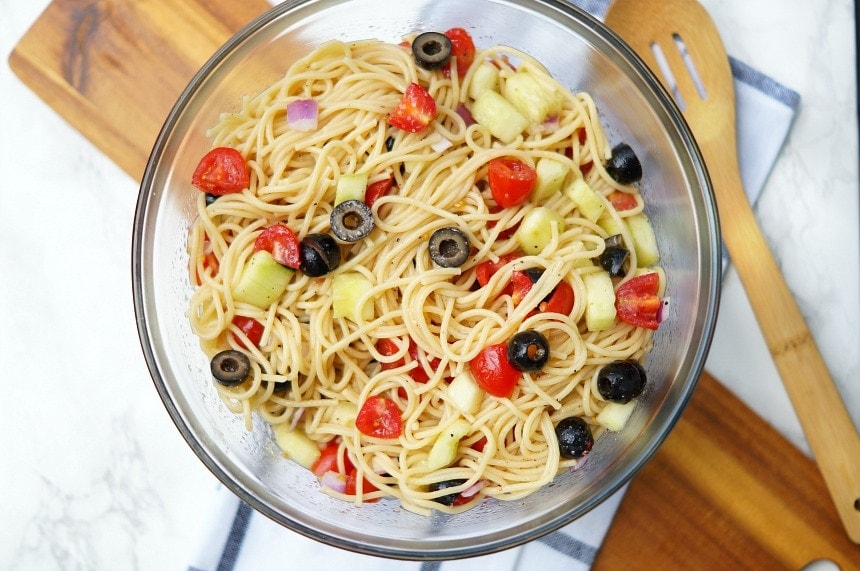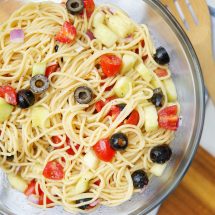 Summer Spaghetti Salad
Summer Spaghetti Salad is a simple twist on the classic pasta salad. Made with just a few simple ingredients, this will become your new go to summer side dish!
Print
Pin
Rate
Prep Time: 10 minutes
Cook Time: 10 minutes
Total Time: 4 hours 20 minutes
Servings: 8 servings
Ingredients
1 lb spaghetti noodles cooked 1 minute less than what the box calls for 
2 medium sized cucumbers peeled, seeded and diced
1 pint cherry tomatoes quarted
12 oz. can of black olives halved
1/4 cup red onion diced fine
1/3 cup red wine vinegar
1/2 cup olive oil
1/2 teaspoon  salt
1/4 teaspoon  pepper
1/4 teaspoon garlic powder 
Instructions
Add cucumbers, tomatoes, olives, and onions to a bowl. Season with salt, pepper, and garlic powder.

Once spaghetti is cooked, drain well and let cool for 5 minutes. While it cools, prepare your dressing.

In a small bowl, mix together vinegar, dressing packet, and oil. Whisk well to combine.

Toss cooled spaghetti with the vegetables and add the dressing. Toss well to coat.

Refrigerate for at least four hours. Serve cold. 
Looking for more easy summer salad recipes?
Spinach and Artichoke Pasta Salad 
Roasted Red Pepper Tortellini Salad
Roasted Corn and Bacon Potato Salad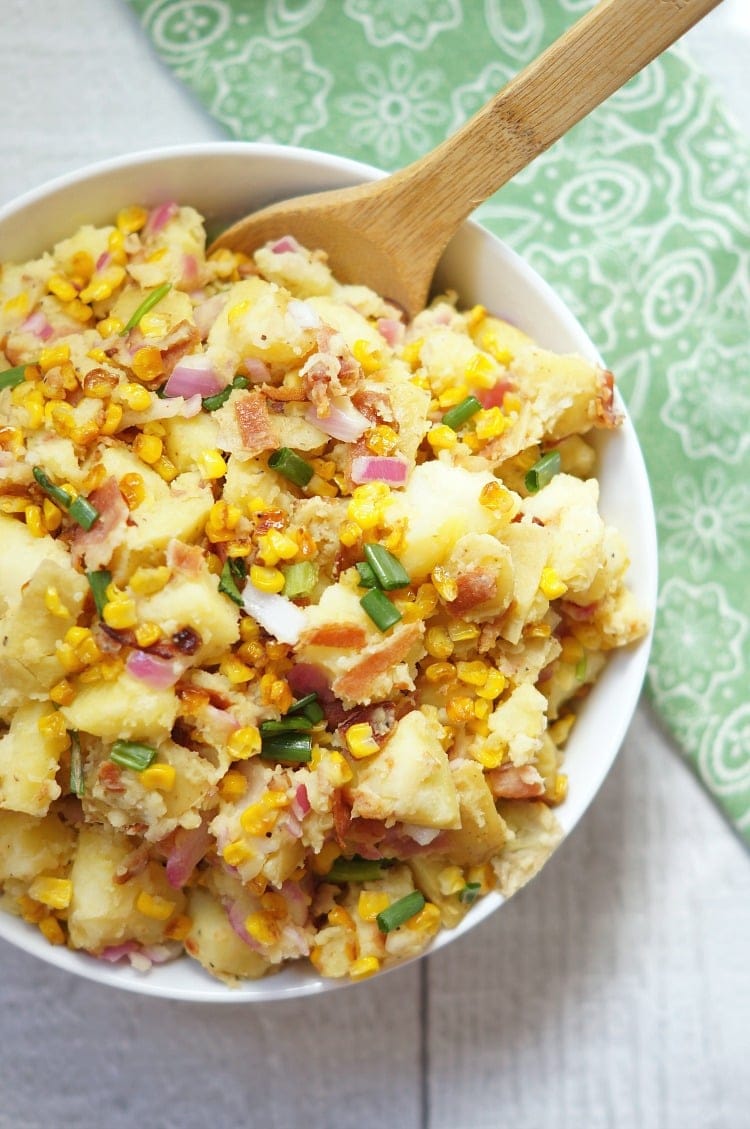 Love this Spaghetti Salad? Try these yummy pasta salads:
Bacon Ranch Chicken Pasta Salad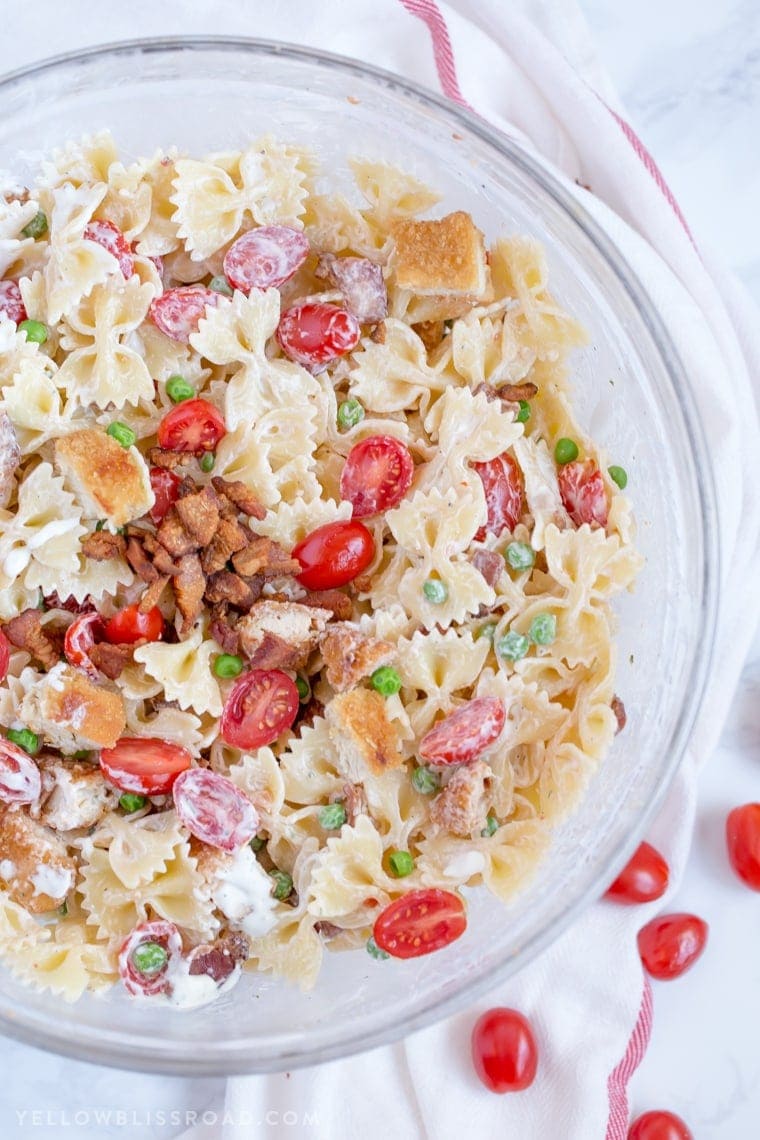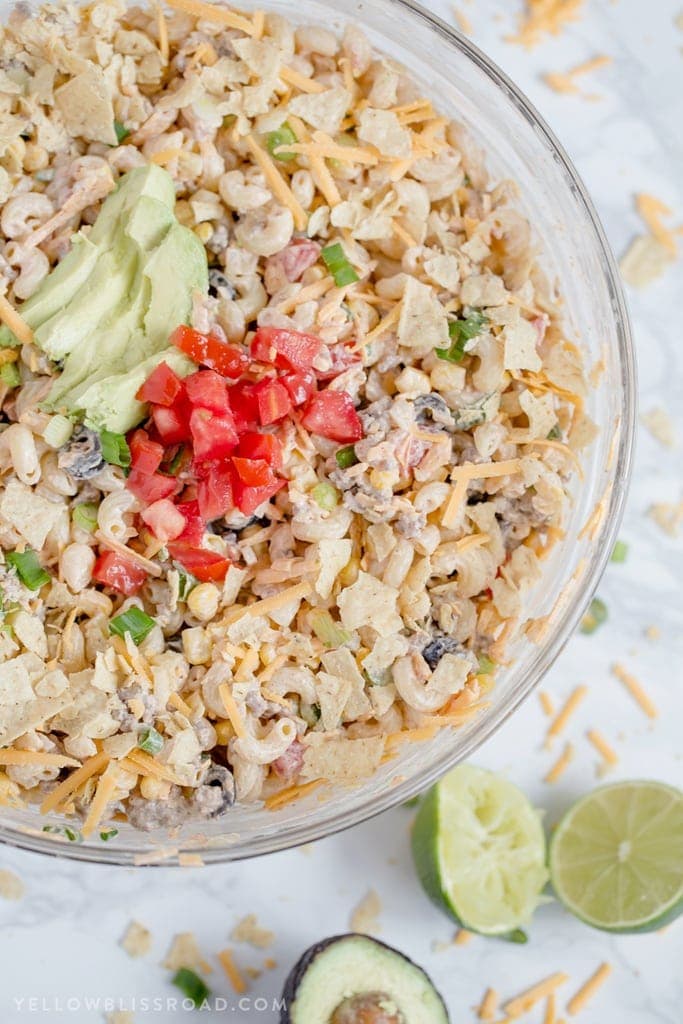 Balsamic Strawberry Spinach Pasta Salad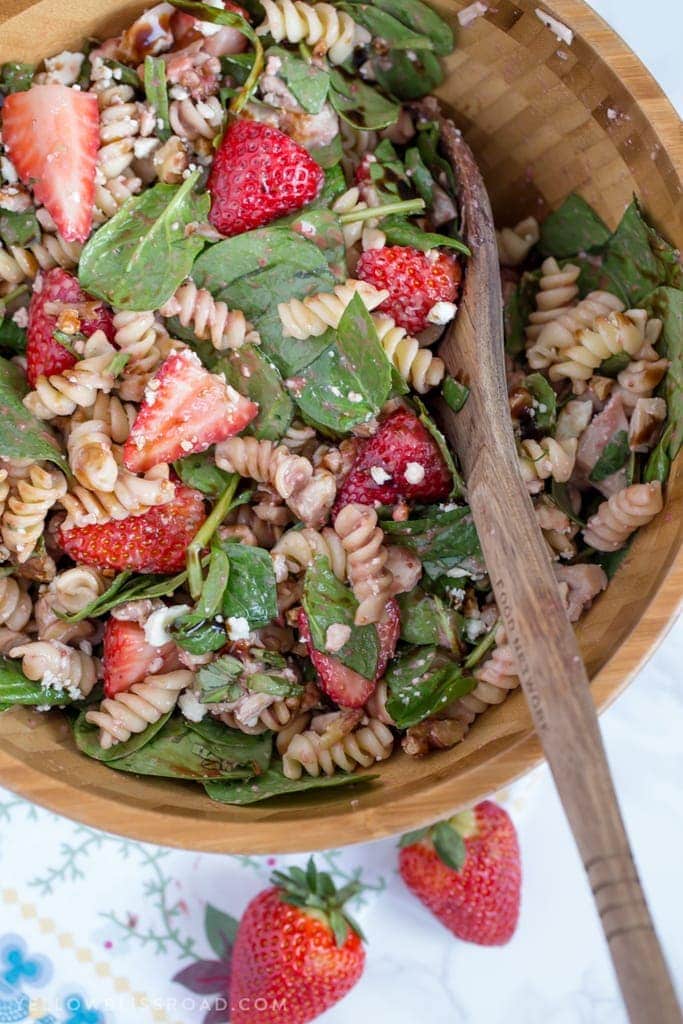 For all salads go HERE and for the Recipe Index go HERE.