These Baked Mozzarella Sticks are the perfect snack for Game Day. They cheesy, crunchy and delicious, plus this tempting appetizer is a little easier on the waistline because they're baked instead of fried!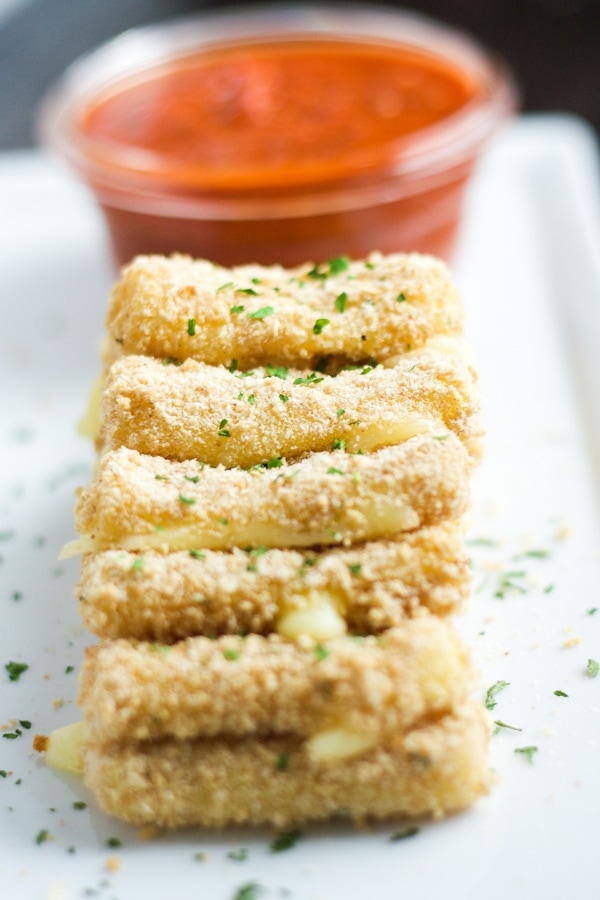 Keturah here from Two Sisters Kitchens with a great recipe for Baked Mozzarella Sticks!
 With the super bowl right around the corner we all know there will be ample amounts of appetizers for us to munch on! But I know, at least for myself, I really want to stick to that New Years resolution! Well this recipe for baked mozzarella sticks will make it a bit easier. When you choose to bake something as opposed to deep frying you definitely help with the health value!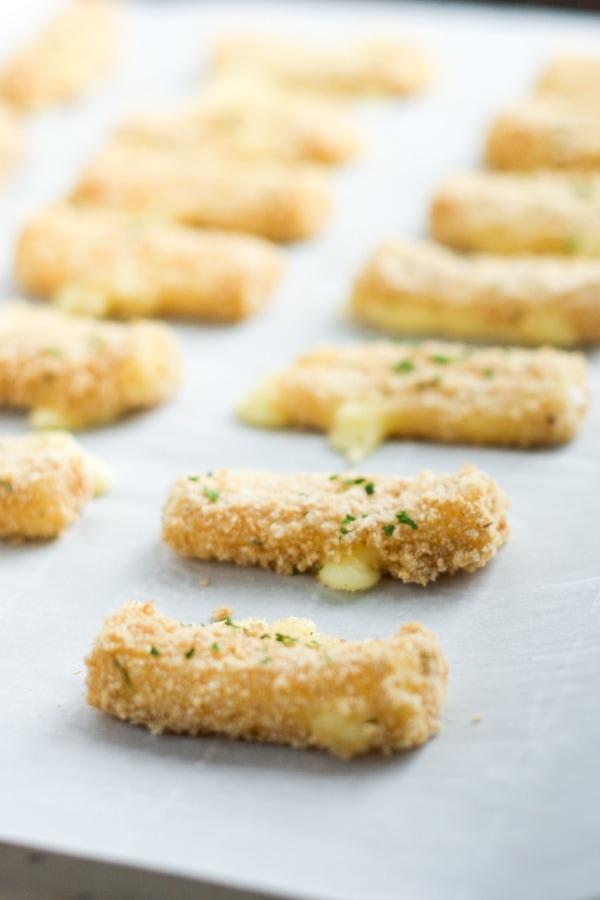 This is a great appetizer that will hit the spot for you and your guests. Prepping this recipe ahead of time is great too! After rolling the mozzarella in the flour, egg then bread crumbs they need to sit in the freezer for a minimum of 30 minutes before placing them in the oven. By freezing them they won't completely melt and ooze everywhere while baking. Defiantly keep a close eye while baking though, because you will have a melted pile of cheese pretty quickly. I made that mistake and had to start from scratch! But thankfully they are easy to prep!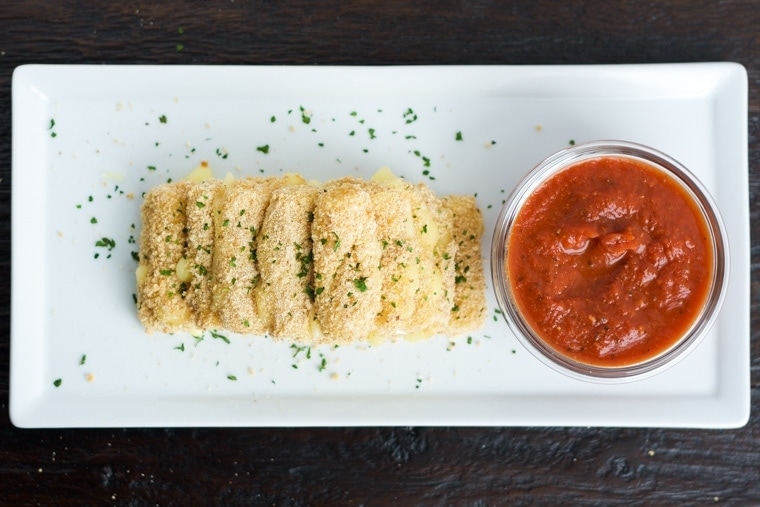 I think these taste pretty amazing! Test them out at your Super Bowl party and see them fly off the table and onto your guests plates. Enjoy!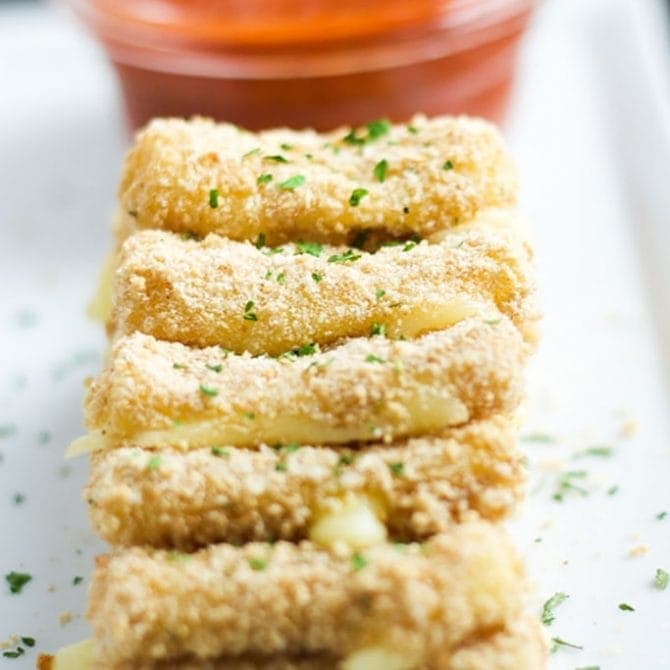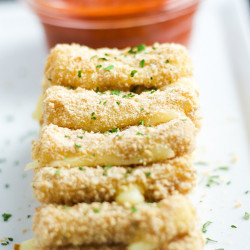 Baked Mozzarella Sticks
Ingredients
10 Mozzarella sticks string cheese, cut in half
1 cup flour
2 eggs beaten with a splash of milk
1 cup panko bread crumbs
1 cup Italian bread crumbs
2 tablespoon grated Parmesan cheese
1 jar marinara or pizza sauce for dipping warmed up if you prefer
Instructions
Preheat oven 400 degrees F. Line a baking sheet with parchment paper; set aside.

Cut mozzarella sticks in half.

Whisk eggs and a splash of milk together in one bowl. In a seperate small bowl mix flour and salt and pepper together. In a third bowl mix panko, Italian bread crumbs and Parmesan together.

Roll each mozzarella stick in the flour, then dip flour coated mozzarella sticks in the egg batter and finally the bread crumbs.

When each piece is well coated in the bread crumbs place on prepared baking sheet.

Place in freezer for about 30 minutes.

Remove from freezer and place pan into preheated oven. Bake for about 10 minutes.

Remove from oven and serve with dipping sauce (such as Marinara or Ranch), if desired.
For more delicious appetizers, try these: