A big part of the success of family pictures is based on how you look. Today we are going to share some tips on how to dress for family photos. No more awkward family photos!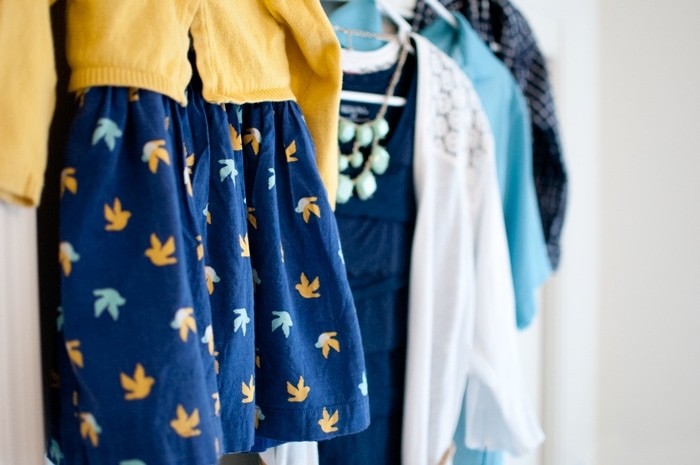 Family portraits are intended to capture a glimpse into your life, and your clothing should add to the beauty of that moment! Coordinating the wardrobe colors helps pull your family together, while still respecting individual style and preferences.
Read on for planning how to dress for a family photo shoot!
Choose A Color Palette. The first thing you need when planning your family pictures to do is decide a color family or color combination that you like. Consider that these pictures will be around for a long time, so pick beautiful colors that you love! Start with 2-3 complimentary shades that work well together. Then, fill them out with some neutrals to give your eye somewhere to rest: common neutrals are blacks, greys, whites, creams, khakis, and navy denim. If you want, you can add in a pop of color to create interest and fun. There are lots of ideas on pinterest, but don't get too overwhelmed with the style suggestions- just look for a color combination you like! You may also want to consider your décor when you're picking a color palette. Since you're going to display these pictures in your home, you want to make sure the colors in the photo compliment the colors in your home. This isn't that big of a deal, just something to keep in mind as you explore trends and color combinations.
Check Out Your Closets. Once you have a color combination you love, start gathering options from your family's closets that fit your color scheme. Go around the bedrooms and grab anything that fits your color scheme. Lay them all on the floor or a big bed, and and start combining them in possible outfits. This is where you might want to get input from highly-opinionated husbands or teenage children. Once you've got a bunch of clothes that could work, let the people wearing the clothes help you whittle it down to the items they love the most.
Distribute The Colors Across Your Family. You want to make sure that your color palette is distributed fairly evenly across the people in the photo. The idea is to coordinate colors, not match them! For instance, if you have a black and white theme, you don't want everyone to have white shirts and dark pants. Try to switch it up a bit. Can you vary colors from top to bottom, or person to person? Is there an option for a dress or skirt to add variety? Can you include a pattern or texture that ties in your different shades, instead of all solid colors?
Accessorize To Pull It All Together. The accessories and the details are the easiest way to elevate a simple color palette to a well rounded, balanced set of outfits! You want to add texture and interest with scarves, belts, layered necklaces, big bracelets, headbands, flower clips, or hats. If you're struggling with accessories for the males in your family, consider the smaller details like rolling up shirt sleeves, wearing a colored undershirt, tucking a shirt in, or adding layers. Accessories can also reflect the personalities of the individual members of the family, especially older children and teenagers. If you can, let them choose accessories themselves! Don't forget to decide the shoes for each family member… and just say no to tennis shoes and white socks with dark pants.
Stay True To Your Family's Style. There's a tendency to think family pictures require a whole new outfit for each family member. While you can absolutely buy something to finish off your outfits, remember that family photos are meant to reflect the people behind those clothes. One new item is fine, but a whole new wardrobe doesn't usually represent someone's individual style. You want to be able to look back on these photos and remember how that shirt was your son's favorite, and that skirt was worn all the time because your daughter adored it. Shopping from your closet first helps you respect each family member's unique personality. If it's already in their closet, it's probably a good reflection of that person at this stage of life. And that's what family portraits are all about!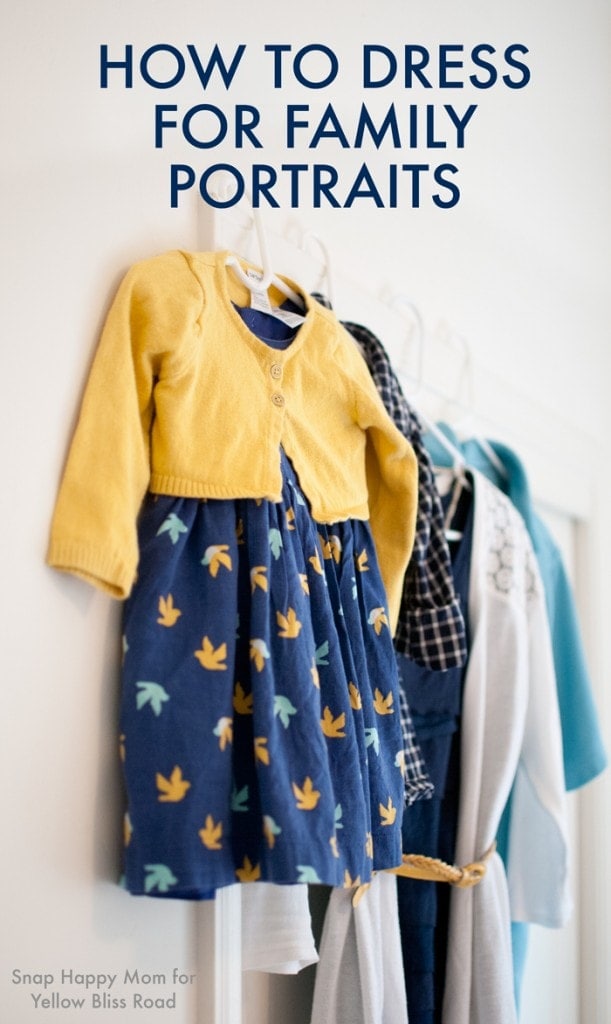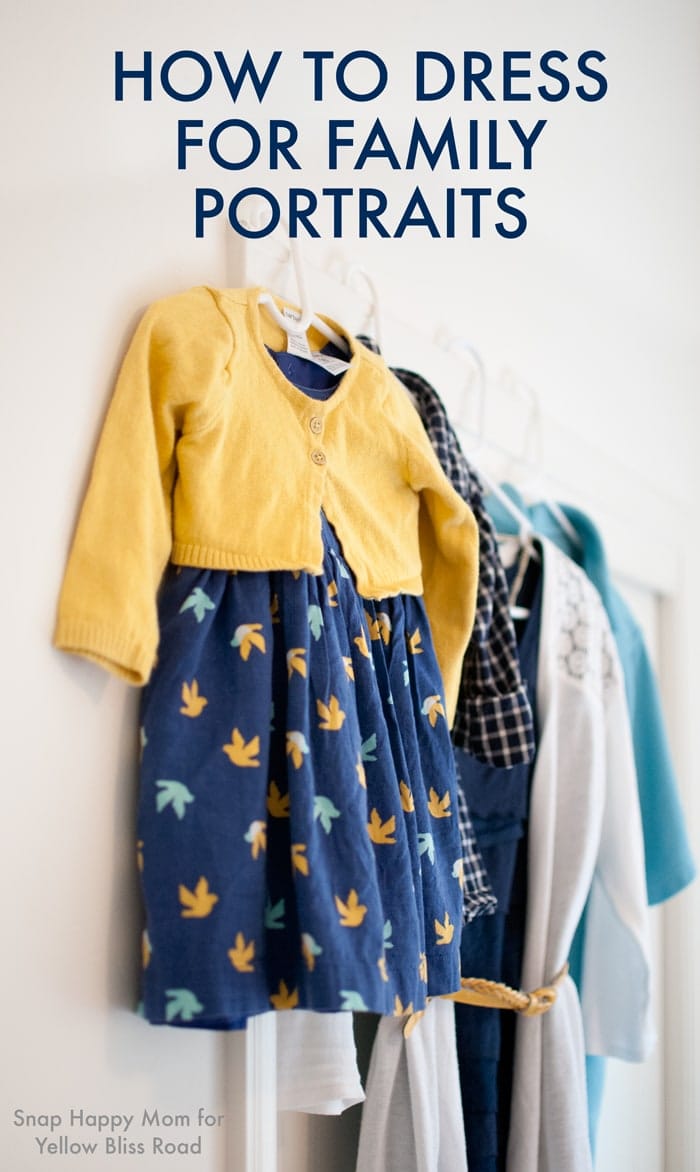 For more great photo tips, check these out: