Mini Lemon Curd Tarts are a delicious dessert that's easy to make and is sure to satisfy your citrus craving!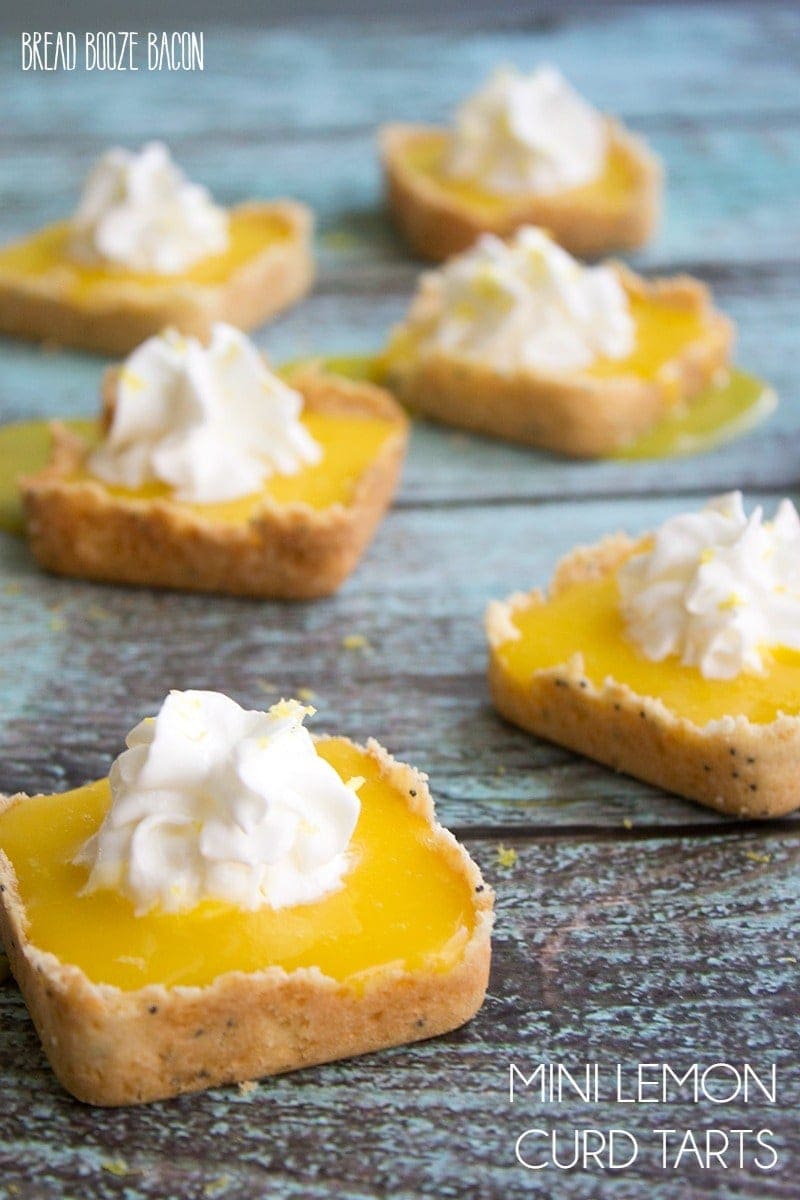 There's just something completely happy and wonderful about citrus flavored desserts…especially lemon ones. With spring still in the air, I couldn't think of a better treat to share with you than these mini lemon curd tarts with almond poppy seed shortbread crust. You can bake the crusts ahead of time and fill them when you're ready to serve. These little guys are easy enough for a weeknight dessert, and fancy enough for company!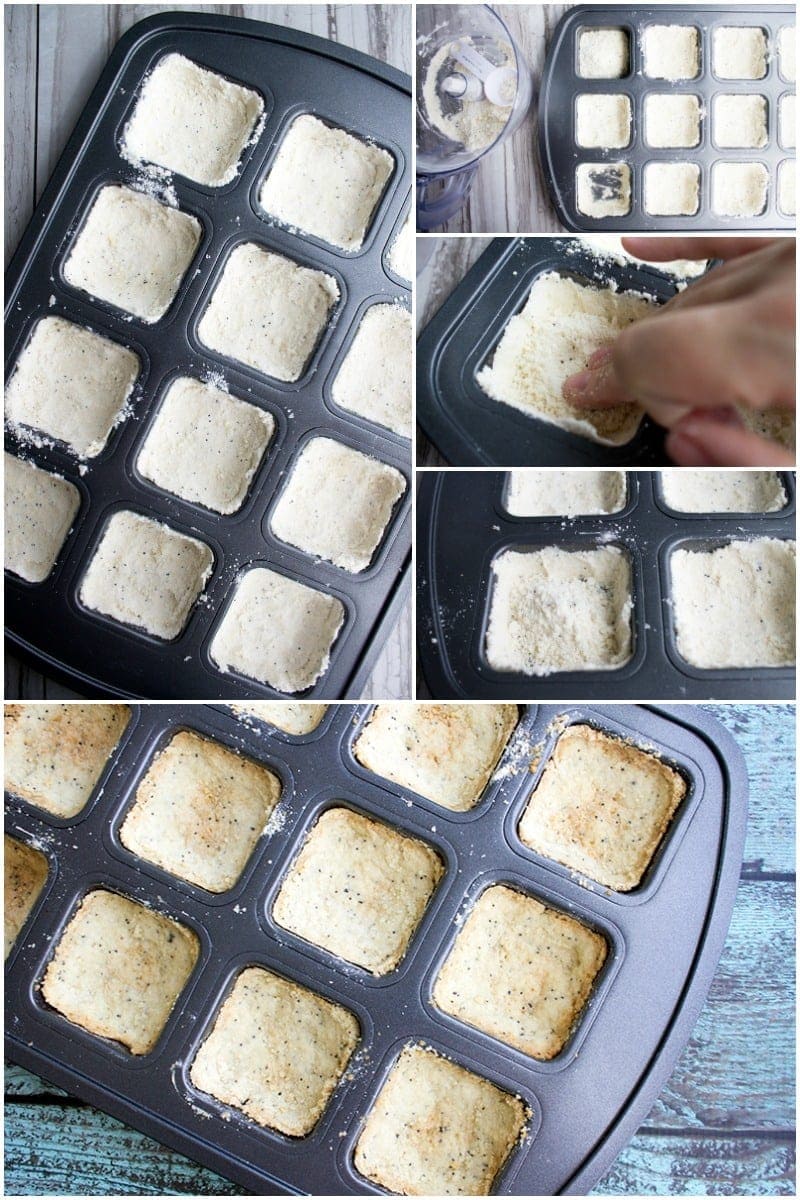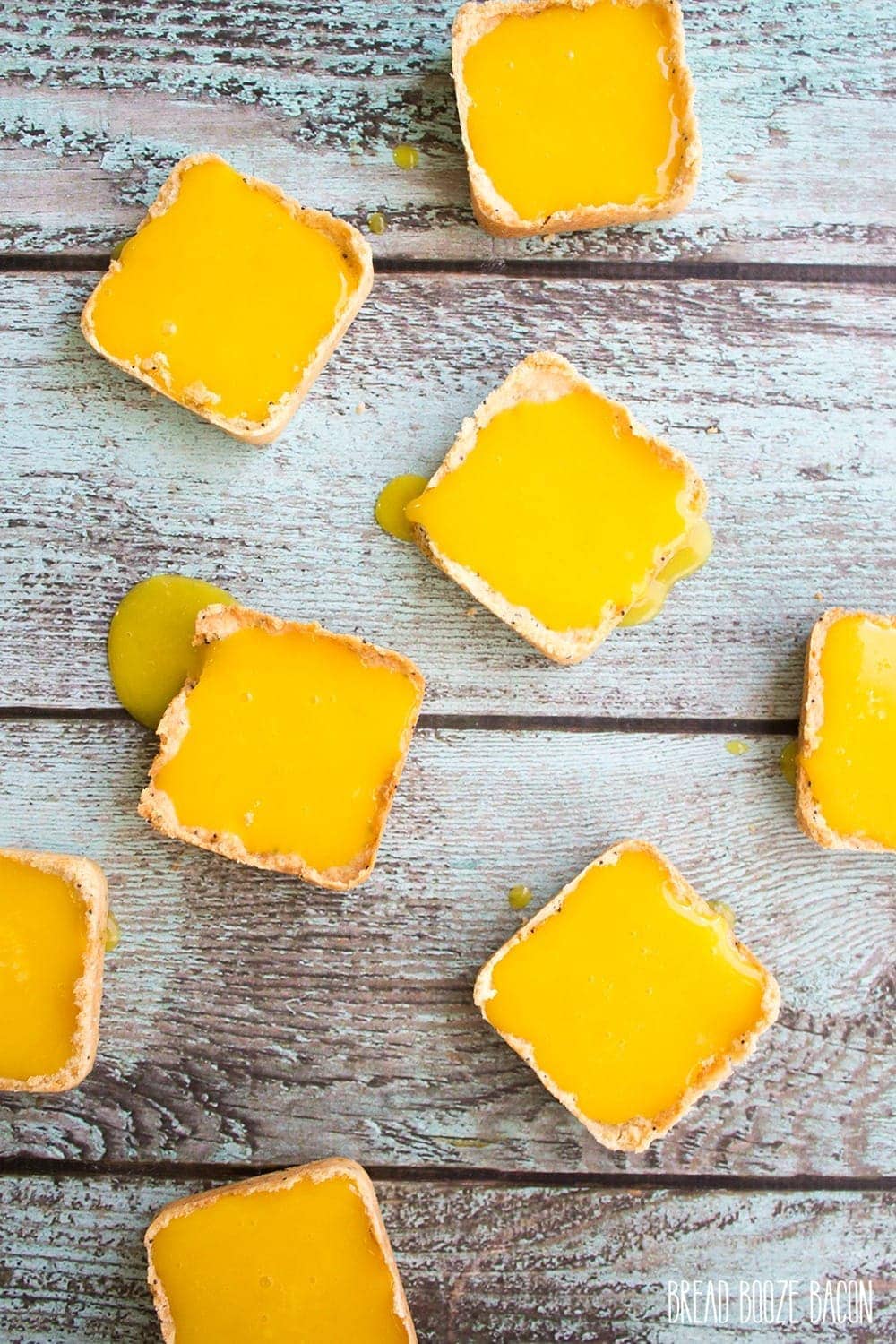 While I made this dessert in mini form, you could absolutely make a full sized tart instead. Simply double the ingredients (yes all of them), and bake your shortbread crust in a pie plate. Now, when I make my lemon curd I like it a bit runny still. It's not like a pudding texture. It's thinner. If that's not your jam, you can add little cornstarch dissolved in water to your lemon curd before taking it off the heat. Or buy store-bought lemon curd…but the flavor isn't even close to being as good as homemade.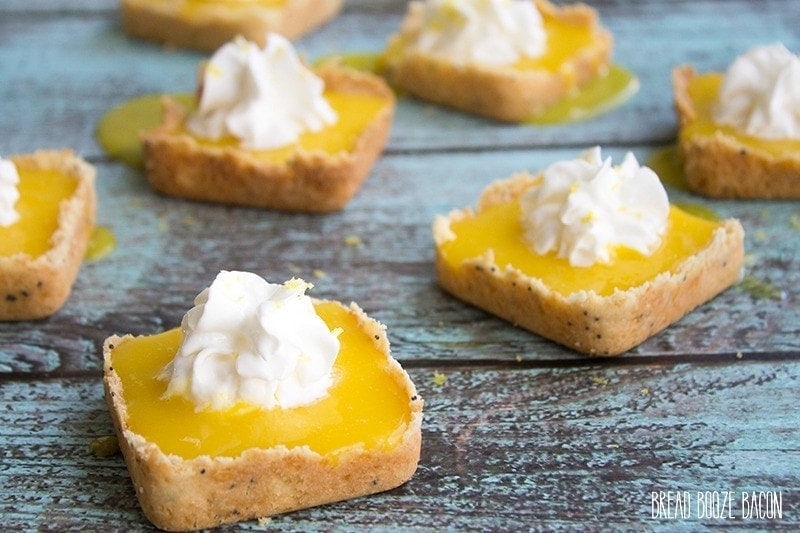 Hungry for more? Try my

Almond Poppy Seed Cake with Lemon Cream Cheese | Homemade Lemon Curd | Lemon Ricotta Fritters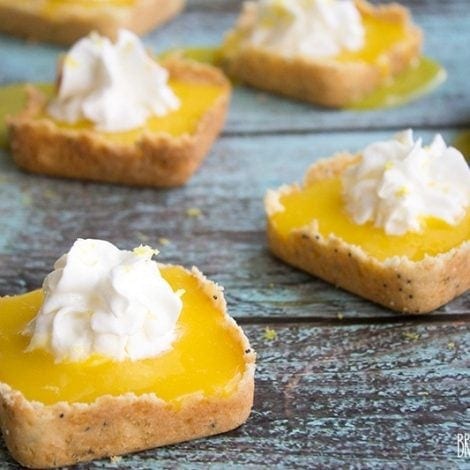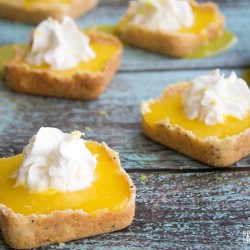 Mini Lemon Curd Tarts
Mini Lemon Curd Tarts are a delicious dessert that's easy to make and is sure to satisfy your citrus craving!
Ingredients
1 cup all-purpose flour
1/4 cup powdered sugar
1/2 cup 1 stick unsalted butter, cold
1/4 teaspoon almond extract
1 teaspoon poppy seeds
1 cup lemon curd store-bought or homemade
Whipped cream if desired
Lemon zest if desired
Instructions
Preheat your oven to 350 degrees F.

Add the flour, powdered sugar, and butter to a food processor. Pulse until the butter is completely broken up and the mixture resembles sand (or a coarse meal). *If you don't have a food processor, you can use a fork to cut the butter into the flour and sugar.

Add the almond extract and poppy seeds. Pulse once of twice to mix everything together.

Portion 2 tablespoons of the shortbread mixture into each of the brownie pan cups. use your finger tips to press the mixture up the sides of the cups and then press down on the bottom to form a crust-like shape. The mixture will be very dry and powdery, but will bind together with the pressure from your finger tips.

Bake for 15 minutes or until the shortbread is set and the edges are golden.

Remove from the oven and let cool completely.

Use a knife to carefully remove the shortbread crusts from the cups. They will have a crumbly texture and the sides my try to break. Work your magic and show that crust who's boss!

Spoon 1 to 2 tablespoons of lemon curd into each crust.

If desired, top each tart with some whipped cream and lemon zest for garnish. Serve immediately.
Notes
I used a brownie pan for this recipe, but you could also try a muffin tin. If you would like to make a full sized pie, double all of the ingredients and prepare as directed.
For more desserts, try these: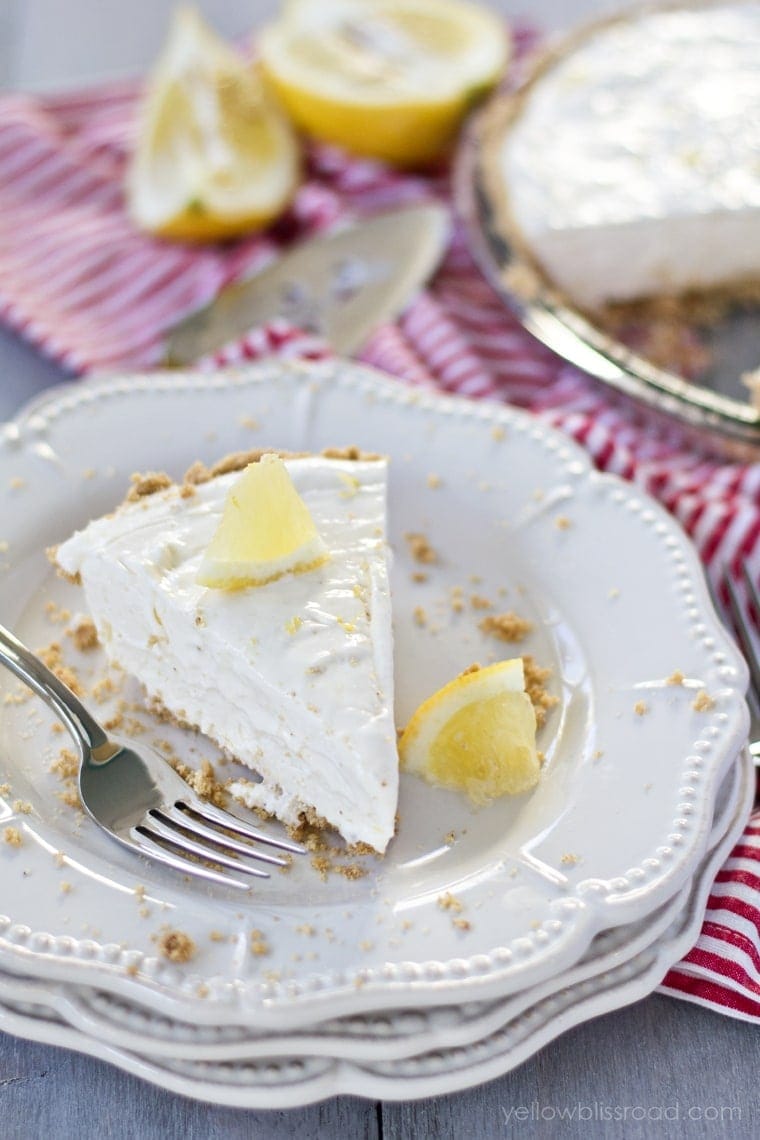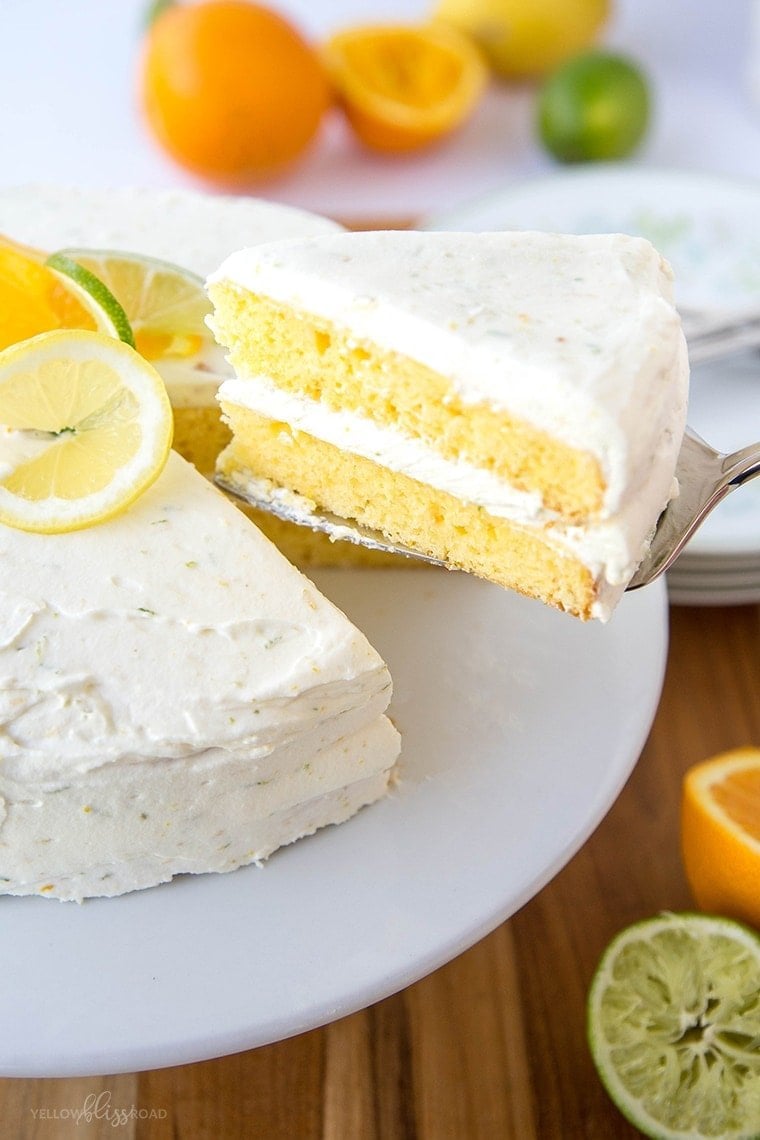 No Bake Reese's Chocolate Cheesecake