Creamy individual Freezer Cheesecake with luscious fruit toppings. A delicious dessert that will satisfy your sweet tooth any night of the week, and it's perfect for company.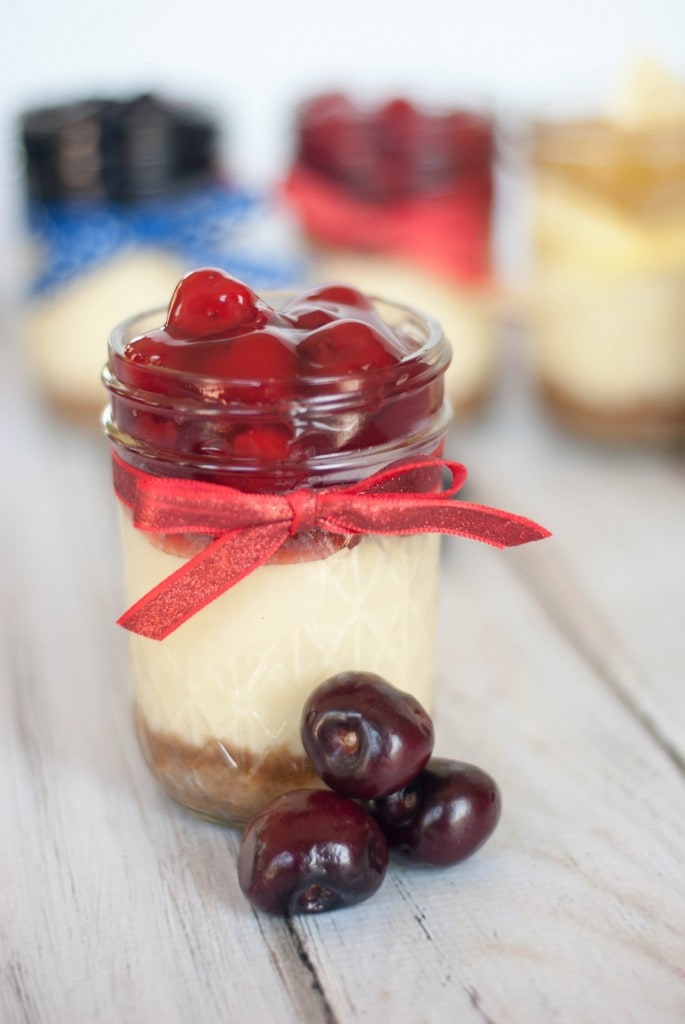 A big hello to all you Yellow Bliss Road readers! My name is Debbie and I'm one of the three sisters who blog over at Made From Pinterest where we make and create new and great content for Pinterest. I'm so excited that Kristin invited me to share her space today. And boy, do we have treat in store for you!
HOMEMADE INDIVIDUAL FREEZER CHEESECAKE!
I love cheesecake but my hubby LOVES CHEESECAKE! If we are having a special event, he is going to want me to make my cheesecake. So you can imagine my excitement when I learned how to make Freezer Cheesecake. You mean you can make cheesecake, put it in the freezer and then take it out when you need it? Mind. Blown.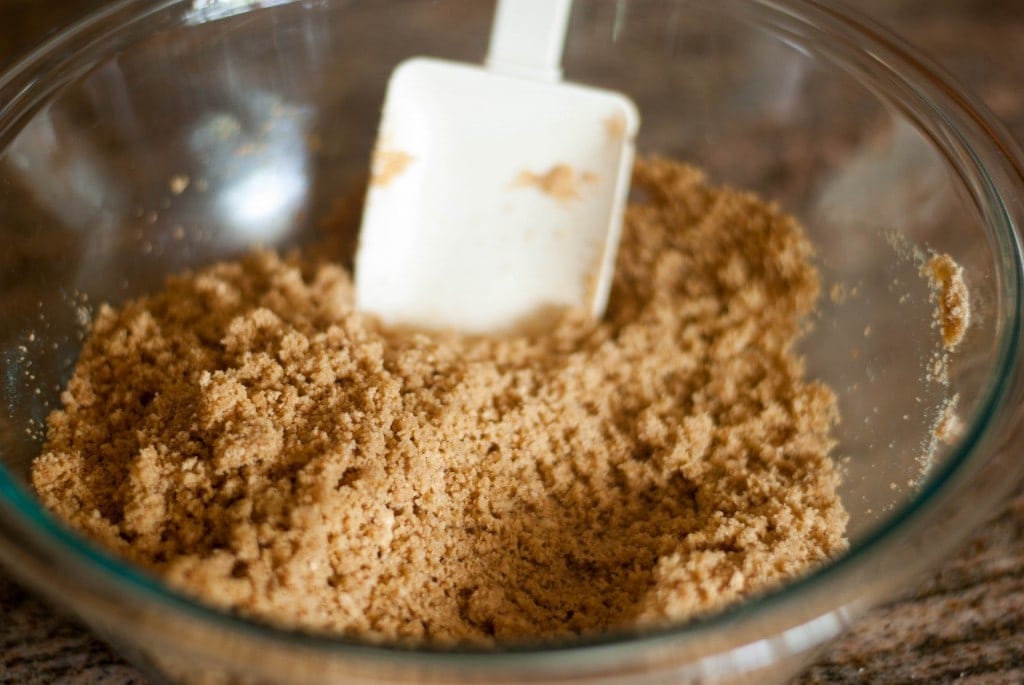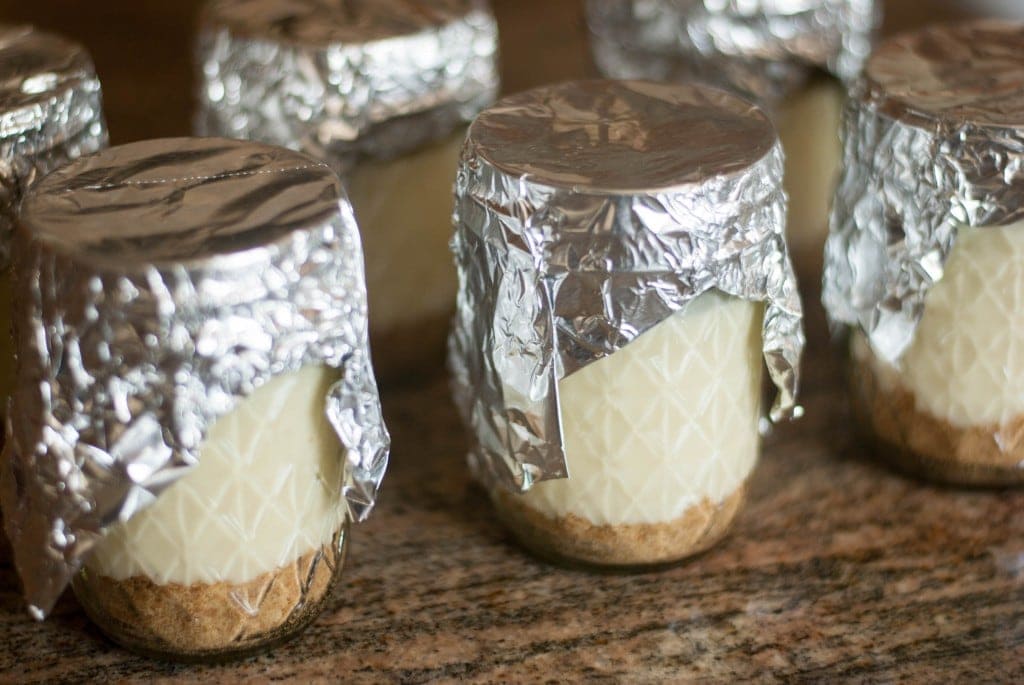 When I read about this method, I certainly had to try it and let me tell you people, it truly works! Graham cracker crumbs go into the bottom of individual glass jars and a creamy cheesecake filling goes on top. So easy!
Screw on the lid nice and tight and pop these bad boys in the freezer. They will need a little time to defrost when ready to serve. Then you can just top them with whatever fruit topping your little heart desires. I loved how these turned out and now that I know that you can do this, or rather, now that my husband knows that I can do this, we will probably have these stocked in our freezer. I hope that you enjoy them too.
Thanks so much Kristin for letting us come and play today! We hope that you come on over to Made From Pinterest sometime soon and say hi!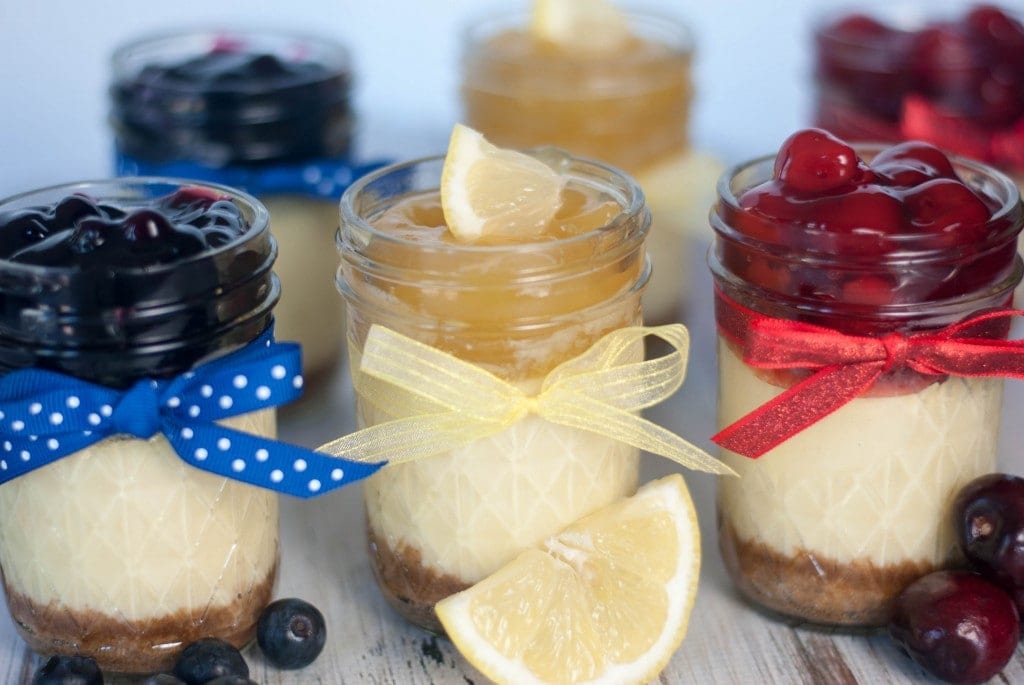 Here are some more cheesecake recipes to try out: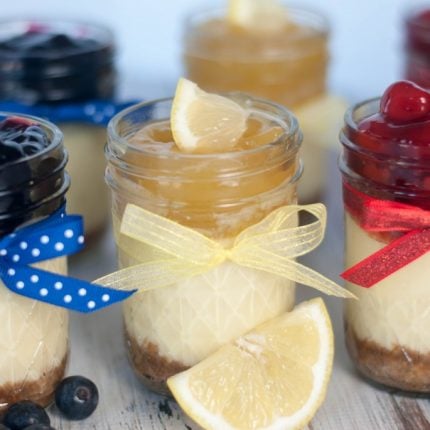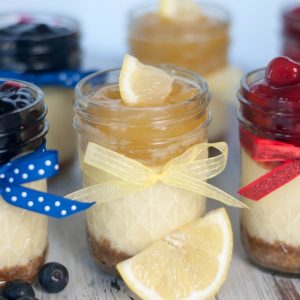 Freezer Cheesecake
Ingredients
Crust
2 cups graham cracker crumbs
2 TBL sugar
5 TBL salted butter - if you have unsalted butter add a pinch of salt
Filling
2 8 oz packages of cream cheese
1 cup sugar
1/4 tsp vanilla
3 eggs
Toppings
Canned cherry blueberry, strawberry pie filling
Lemon curd
Instructions
In a food processor, blend the graham cracker crumbs, sugar and butter until finely ground. (You can also use a blender)

Press this mixture into the bottom of an 8oz freezer-safe canning jar. This recipe will yield 6-8 jars.

Prepare filling by beating cream cheese and 1 cup sugar until fluffy. Add vanilla. Beat in eggs, one at a time.

Pour cream cheese mixture on top of the graham cracker mixture in your 6-8 jars.

With foil, cover the tops of each jar and tightly seal around the edges.

If you have a canning pot, place jars in the rack spots. If you don't, you can use a stockpot with two thick towels placed in the bottom and place the jars on top of the towels to secure.

Add enough hot water to a depth of two inches.

Cover with lid (Can use foil as a lid if you don't have one)

Bring water to a boil, then reduce heat and simmer for 20 minutes.

Carefully remove jars and let dry completely.

After they are dry, take a paper towel and wipe the inside of the glass of any cheesecake that might have gotten stuck there.

Take the canning jar lid and ring and tightly screw the lid on top of the jar. Place in freezer until ready to serve.

When ready to serve, take out of freezer and let thaw. Top with desired toppings.
recipe adapted from Simmer and Boil.