I love pumpkin and chocolate together, and these Pumpkin Oatmeal Chocolate Chip Bars are the perfect combination. They are thick and chewy and sweet and I love that they are low in fat.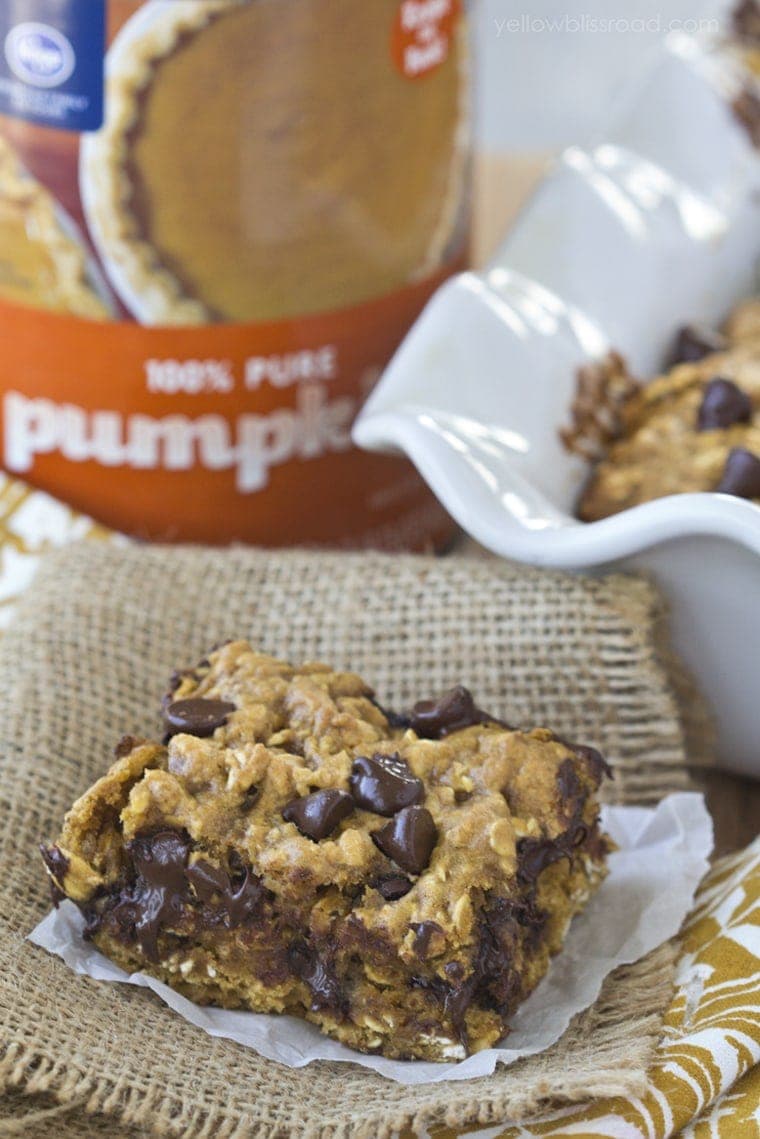 A couple of months ago I bought several cans of pumpkin (hello, pumpkin in June? #foodbloggerproblems). And they weren't even on sale! But I knew I had plans for these big beautiful cans, and this recipe is plan #1.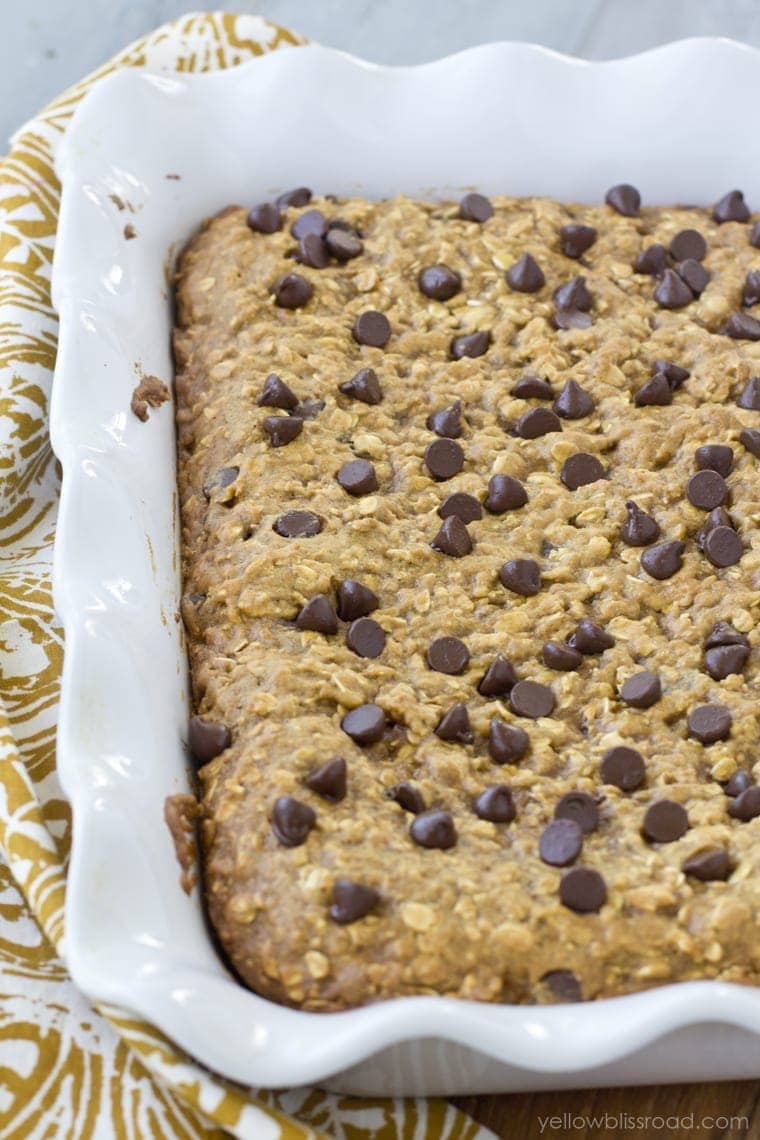 This recipe is my take on a recipe for oatmeal chocolate chip bars that I've had for a while. I swapped out the fat (melted butter) for canned pumpkin. I love that they taste super chocolately and decadent but they are so much better for you than you'd think!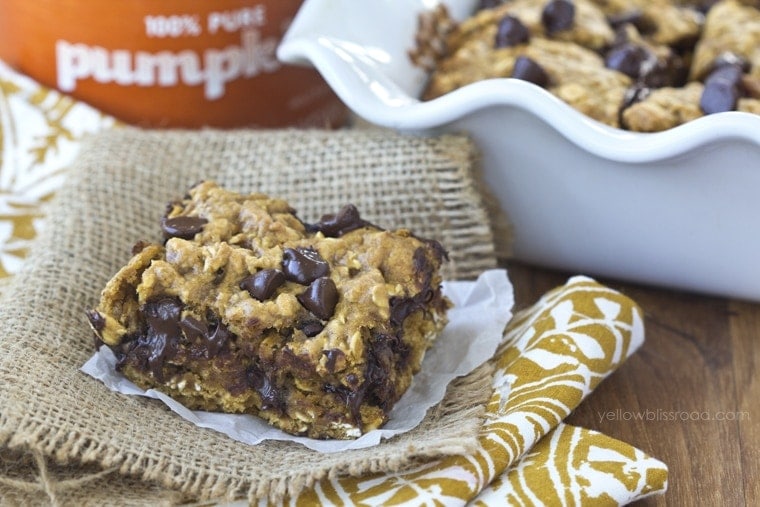 Pumpkin Oatmeal Chocolate Chip Bars
Ingredients
2 cups all purpose flour
1 teaspoon pumpkin pie spice
1 teaspoon salt
1 teaspoon baking soda
1 teaspoon baking powder
1 1/2 cups brown sugar
2 1/2 cups old fashioned rolled oats
1 15-ounce can pure pumpkin (not pumpkin pie filling)
2 eggs
1 tablespoon pure vanilla
1 1/4 cups chocolate chips, divided
Instructions
Preheat oven to 350 degrees. Grease a 13"x9" baking dish with cooking spray.
In a stand mixer or a large bowl, stir flour, sugar, pumpkin pie spice, salt, baking soda and baking powder on low speed until combined.
Stir in oats until combined.
Stir in pumpkin, eggs and vanilla until combined.
Stir in 1 cup of chocolate chips until combined.
Spread batter into the prepared baking dish. Sprinkle with remaining chocolate chips.
Bake for approximately 30 minutes or until golden brown.
For more tasty pumpkin recipes, try these: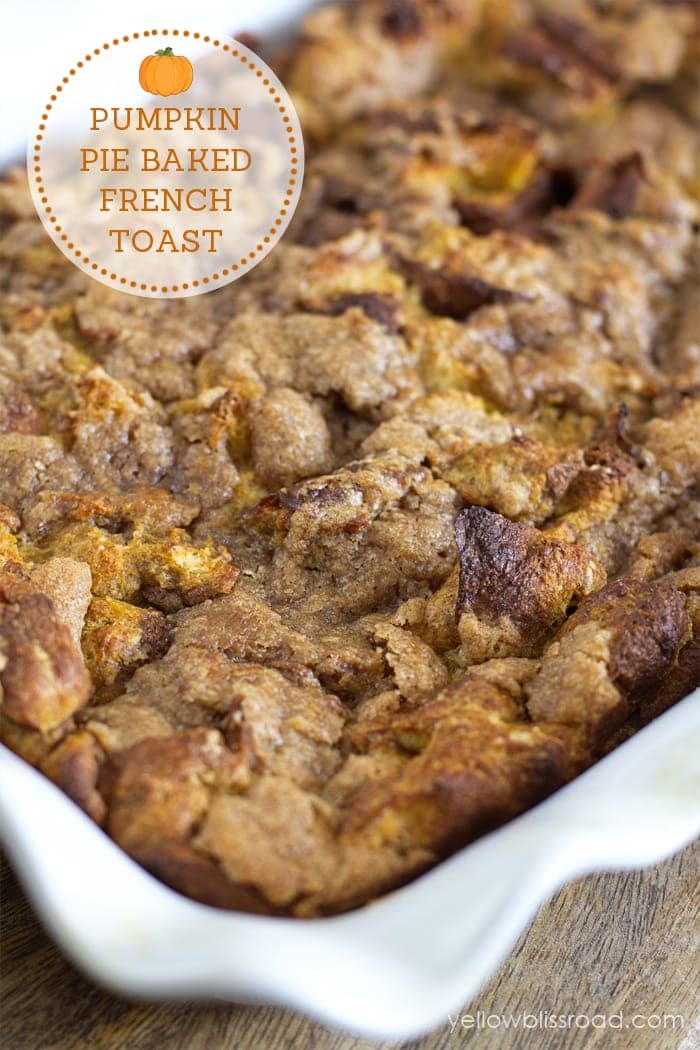 Pumpkin Pie Baked French Toast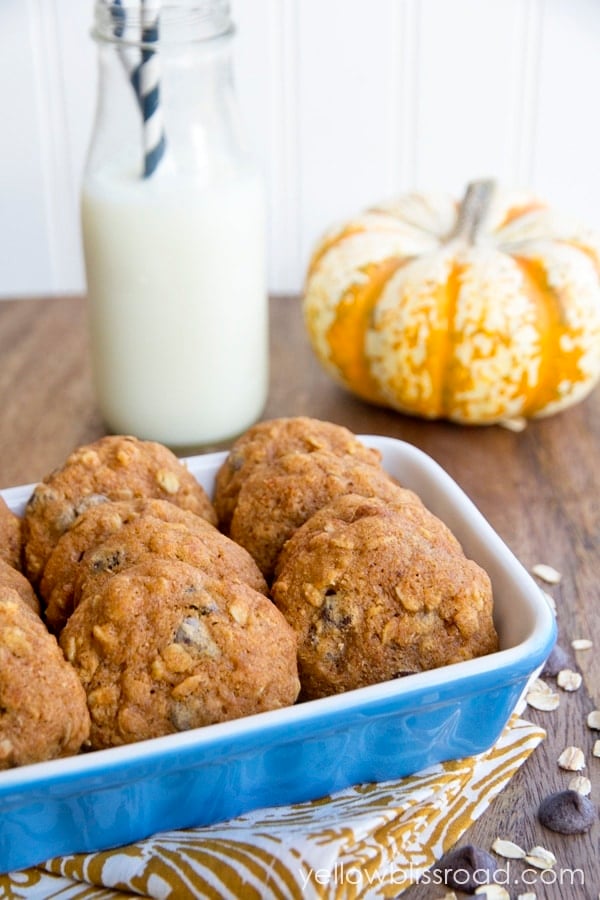 Pumpkin Chocolate Chip Oatmeal Cookies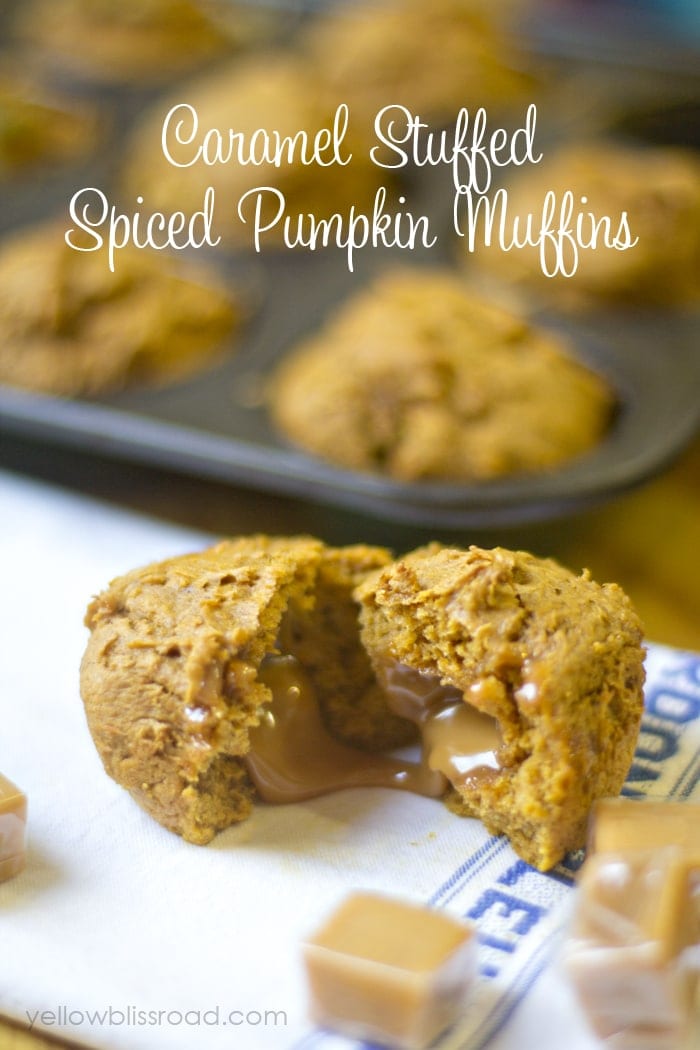 Caramel Stuffed Spiced Pumpkin Muffins
For all desserts go HERE and for all recipes go HERE.