Baked French Toast is about as easy as it gets, and this Pumpkin Pie version is perfect for a fall brunch or even Thanksgiving breakfast. It smalls absolutely amazing and tastes divine. Even my incredibly picky daughter had seconds!
I could eat breakfast all day long, and French Toast is by far my favorite. I've recently started making Baked French Toast, and it's quickly become my favorite method. Typically you would mix it up and refrigerate overnight, then bake it in the morning. But this version thankfully it's not required that – I'm not organized enough to plan breakfast the night before! That's why I love this recipe. You can make it ahead or roll out of bed and get it started. I vote for the latter but that's just me.

MY LATEST VIDEOS
This french toast recipe is made a little more special using Hawaiian bread instead of regular french bread. It adds a subtle sweetness to the whole dish. You cut a whole loaf into cubes, and coat it with a mixture of pumpkin puree, milk, eggs and pumpkin pie spices.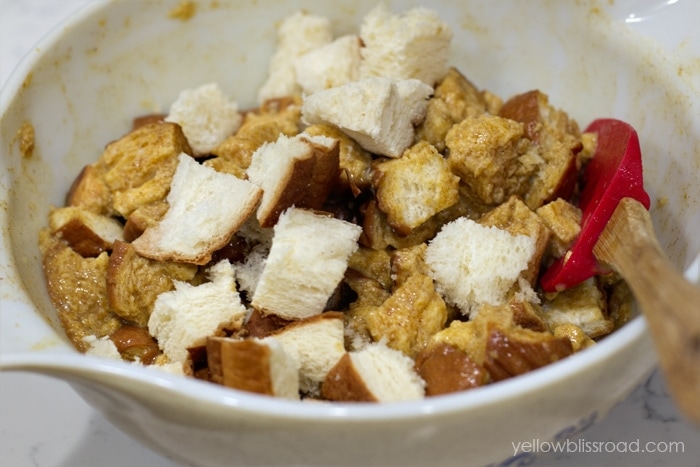 Sprinkle a crumble of butter, cinnamon, flour and brown sugar over the top and bake for 40 minutes. During which time you can take a shower and get ready for all the neighbors who will be knocking on your door wanting to know what smells so amazing.
Pumpkin Pie Baked French Toast
Ingredients
1 cup canned pumpkin
1 cup milk
4 eggs
1 teaspoon vanilla
2 teaspoons pumpkin pie spice
1-16 oz. loaf Hawaiian Bread
1/4 cup cold butter, cubed
3/4 teaspoon ground cinnamon
1/4 cup light brown sugar
1/4 cup flour
2 tablespoons white sugar
1/2 cup chopped pecans (optional)
Instructions
Preheat oven to 350 degrees. Spray a 13" x 9" pan with cooking spray.
Cut bread into 1 inch cubes and set aside.
In a large bowl, whisk together canned pumpkin, milk, eggs, vanilla and pumpkin pie spice.
Gently stir bread cubes into the pumpkin mixture, just until all of the cubes are coated.
Pour bread and pumpkin mixture into a 13" x 9" pan and spread evenly.
In a small bowl, mix cold butter, sugars, flour and cinnamon using a fork or even your fingers until it resembles coarse crumbles. Sprinkle over bread mixture.
Bake for 40-50 minutes or until top is nicely browned and french toast is set.
For more easy breakfast ideas, be sure to try these out: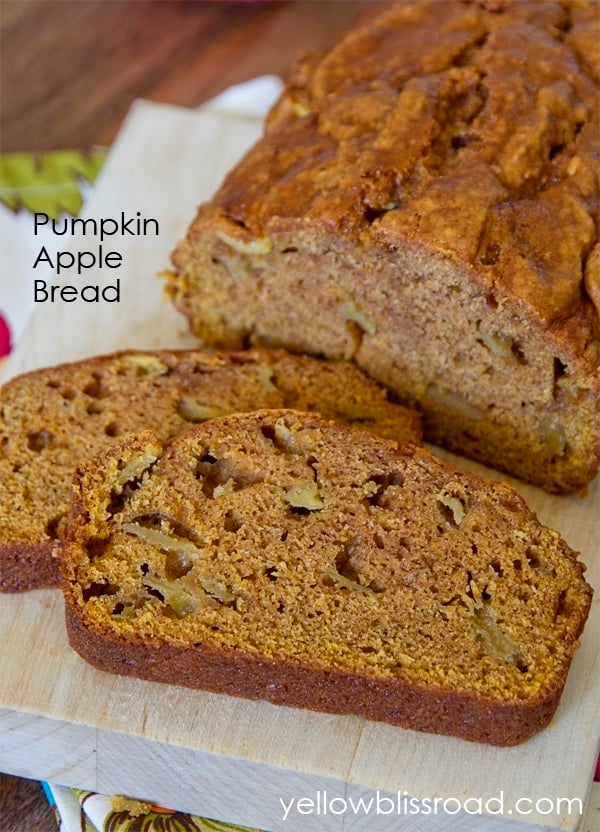 Zucchini Carrot Oatmeal Muffins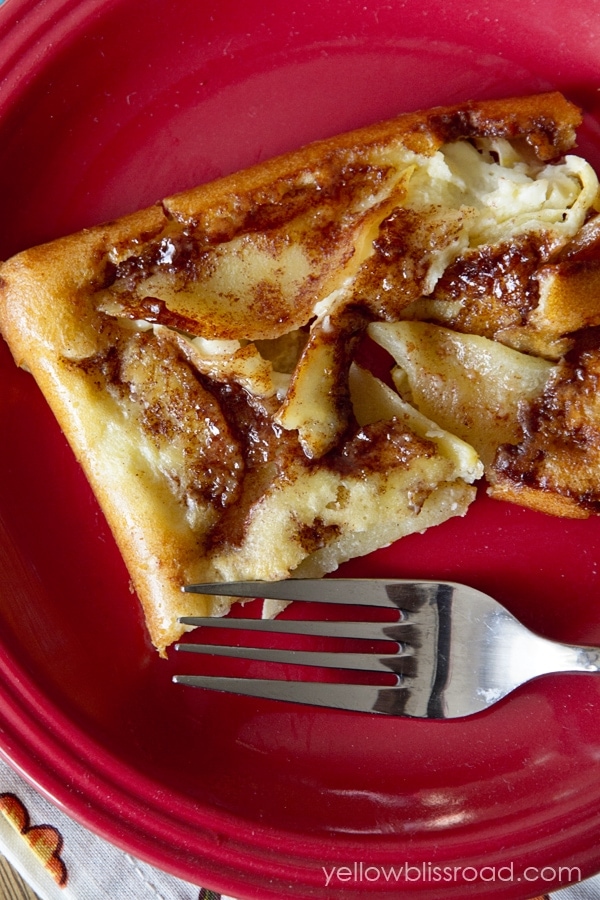 For all breakfast recipes, go HERE.
For all recipes on the site, go HERE.
Hi! I'm Kristin, the creative mind behind Yellow Bliss Road where you will be inspired by tons of easy to follow recipes, lots of free printables, and a little sprinkling of life thrown in for good measure.