Raspberry Cheesecake Swirl Brownies
With a fudgy brownie base, creamy cheesecake and sweet raspberry jam, these Raspberry Cheesecake Swirl Brownies are an indulgent sweet treat that your family and party guests will go nuts over.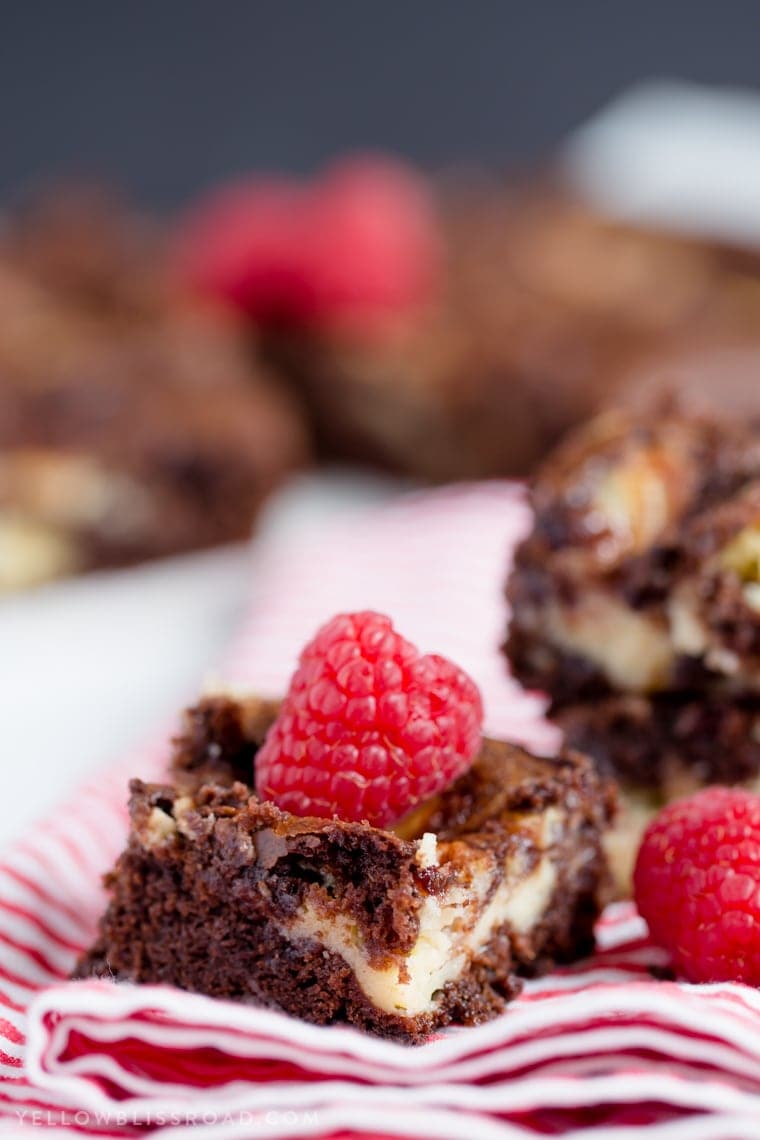 If you're looking for a way to step up your brownie game, this is it. You can use your own favorite brownie recipe or you can use a boxed mix (I've done both, but I actually like the box mix better). You want a sweet, fudgy brownie, not a dark, bitter chocolate.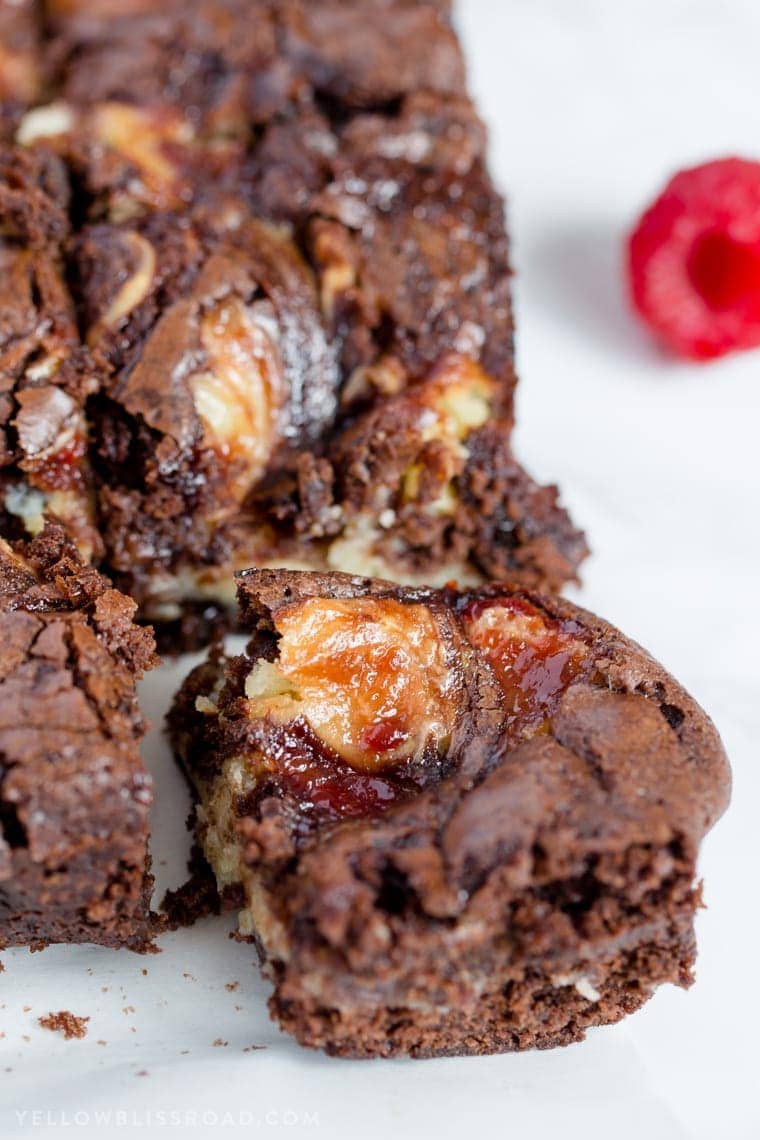 The cheesecake layer, is super easy to make, with just cream cheese. For best results you want to use a good quality cream cheese here, like Philadelphia Cream Cheese, not generic, for better flavor. The cheese is mixed with sugar and an egg – see? I told you it was easy! The raspberry preserves/jam/jelly just needs to be seedless; if you have a favorite brand, use it. I like Smuckers Seedless Raspberry Jam. (affiliate links)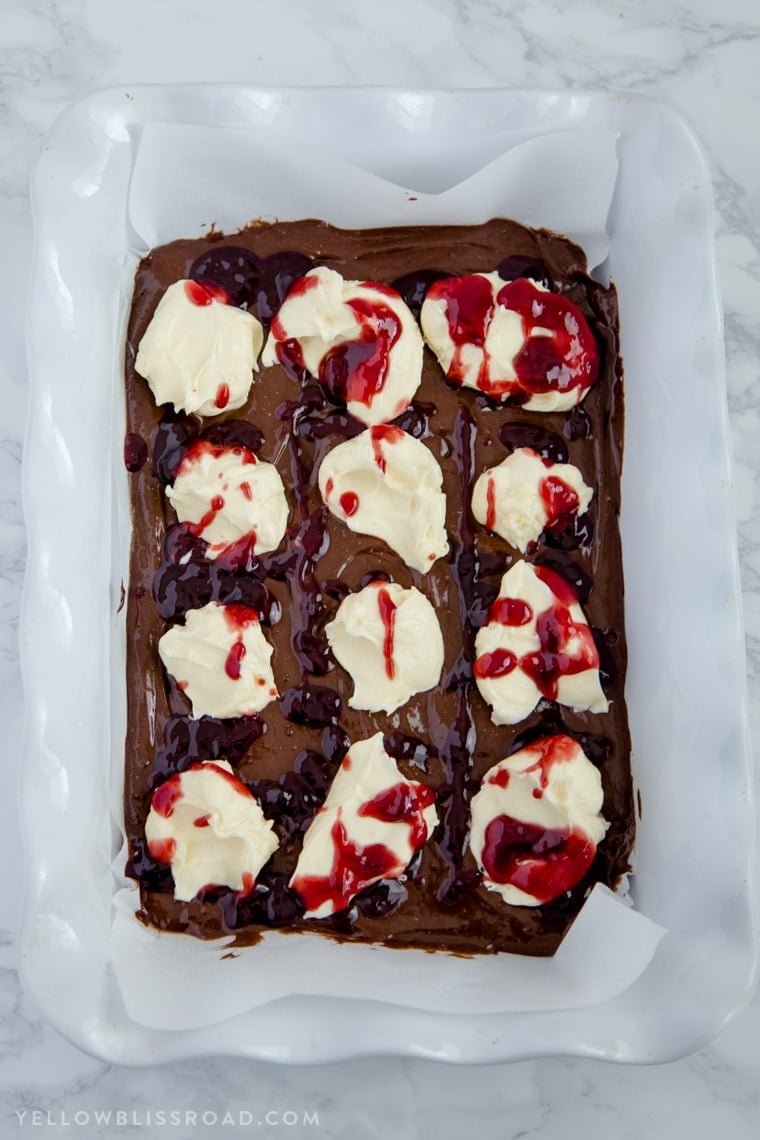 Now the hard part (it's not really hard, I promise) is to layer these ingredients together. I tried this recipe no less than THREE times before I got it right! Spread a good portion of the brownie mixture on the bottom of a foil or parchment-lined baking dish.
Why lined? I'll tell you in a minute.
Anyway, next you'll drop the cheesecake in big scoops all over the top of the brownies mixture, and finally dollops of the raspberry jam around the cheesecake. Spred the rest of the brownie batter around and then take a knife (a butter knife will do just fine), and run it through the pan several time to create a swirl effect.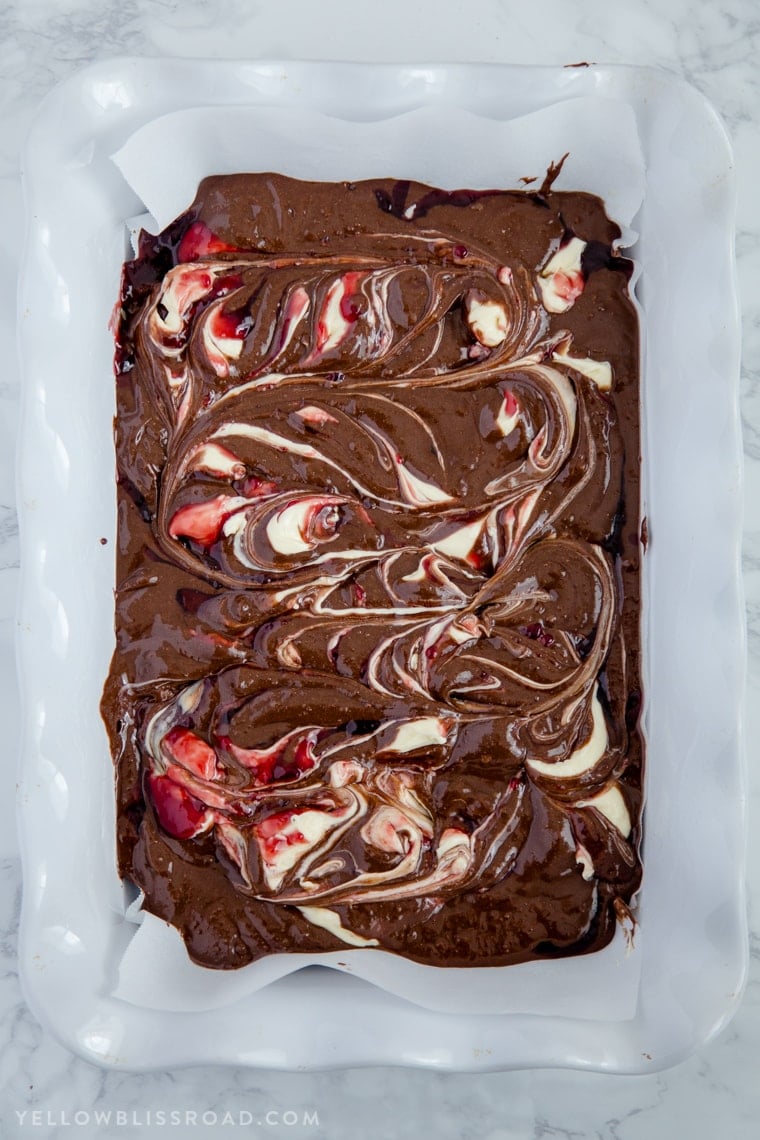 Pretty right?
Bake the Raspberry Cheesecake Swirl Brownies at 325 degrees for about half an hour. Ovens will vary so you'll want to watch closely to avoid the cheesecake or the jam burning. Let the brownies cool completely before removing them from the pan.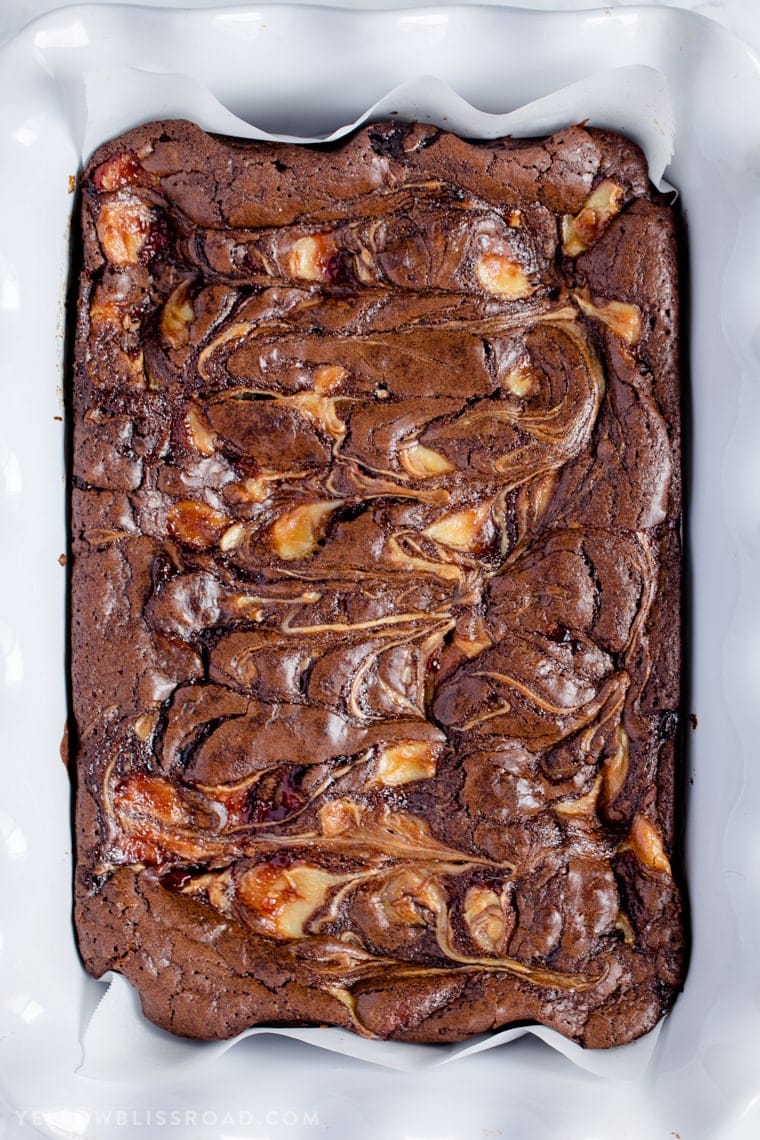 Remember how you were wondering about the foil/parchment-lining? Have you ever had trouble getting brownies out of a pan, especially that first piece? Maybe it sticks to the side or it crumbles as you cut it and try to jimmy it out of the pan. Well the liner acts as "handle" and allows you to LIFT the brownies right out of the pan! You can either use this method to set the brownies on a cooling rack so they cool quicker, or just lay it on a cutting board so you can easily slice right into the brownies without making a completely mess! You're welcome.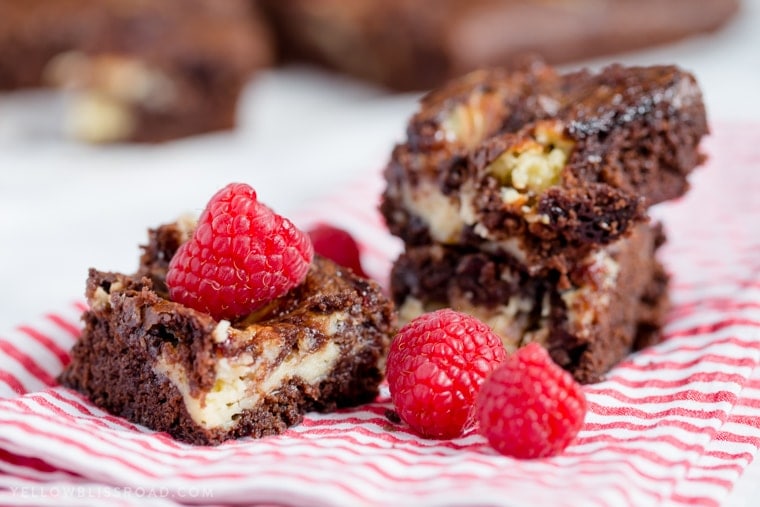 I dare you to try and eat just one of these brownies – they are chewy and sweet, and a little bit sticky from the jam. So good, everyone will be begging for more!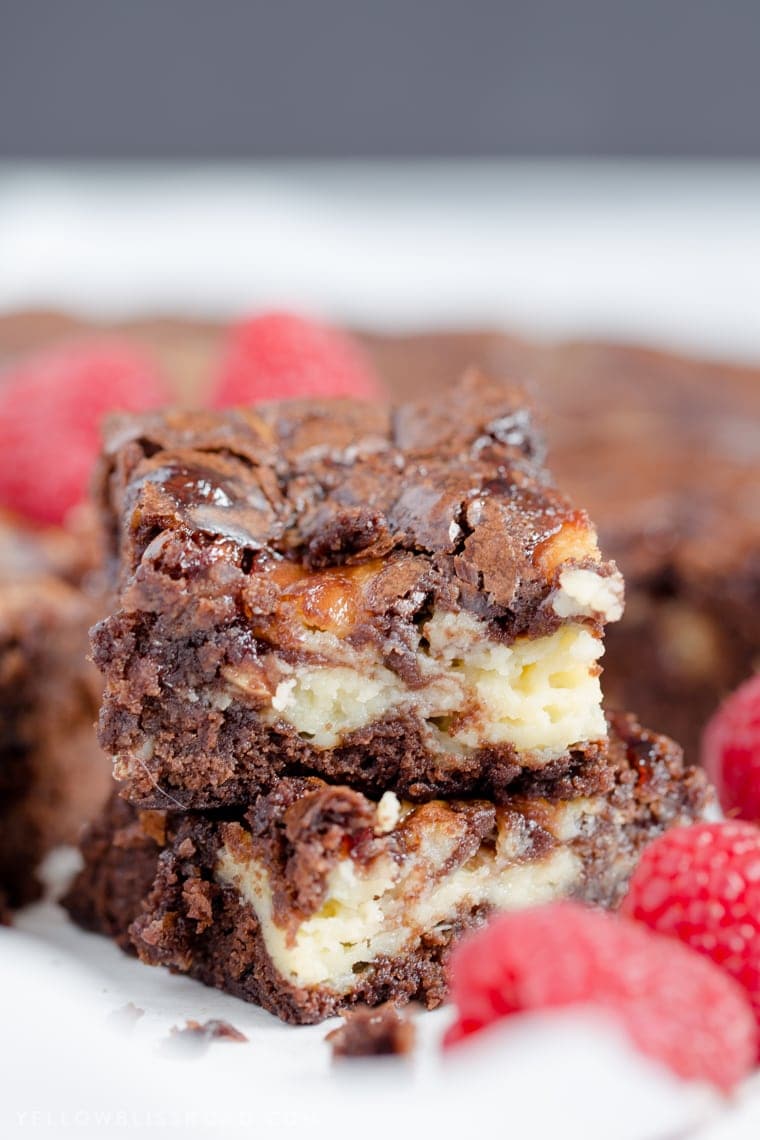 If you've made this recipe, please come back and leave us a star rating or a comment below. Or, tag us on social media @yellowblissroad or #yellowblissroad for a chance to be featured.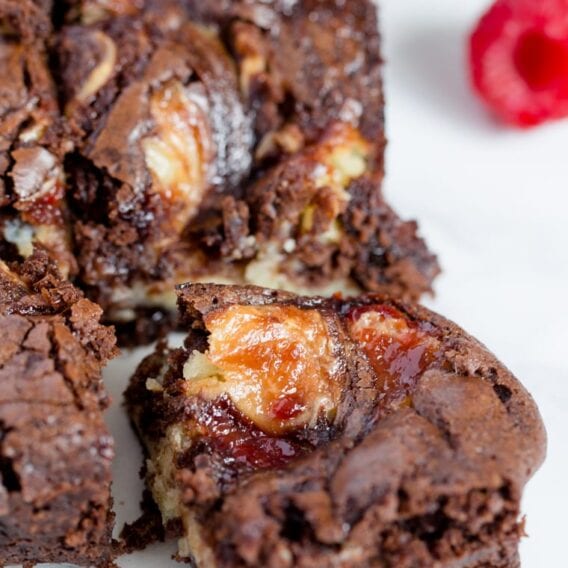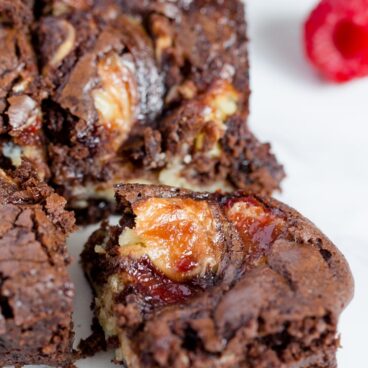 Raspberry Cheesecake Swirl Brownies
Ingredients
Cheesecake layer
8

ounces

cream cheese

room temperature

½

cup

granulated sugar

1

egg yolk

½

teaspoon

vanilla

¼

cup

seedless Raspberry preserves or jam
Brownie Layer
1

box mix + ingredients called for or your favorite 13x9" recipe
Instructions
Preheat oven to 325 degrees F. Line a 13-inch x 9-inch baking dish with parchment paper or foil and spray with nonstick cooking spray. Set aside.

In a large bowl, mix brownie batter. Pour ⅔ of the batter into the prepared baking dish and set the remainder aside.

In a medium sized bowl, beat the cream cheese, granulated sugar, egg yolk and vanilla together until fluffy and smooth.

Warm the raspberry preserves in the microwave for about 10 seconds.

Add dollops of the cream cheese mixture randomly around the brownie mixture. Then teaspoon-sized dollops of the raspberry preserves. Gently and carefully "spread" the remaining brownie mixture over and between the cream cheese and raspberry layers. Glide a knife a few times through the layers to create a swirl effect.

Bake in the preheated oven for 28-30 minutes or until a toothpick inserted in the center comes out clean. Cheesecake should be set in the center (not jiggly).

Cool completely in the pan before cutting into squares.
For more delicious sweet treats, try these:
Fudgy Dark Chocolate Brownie Cookies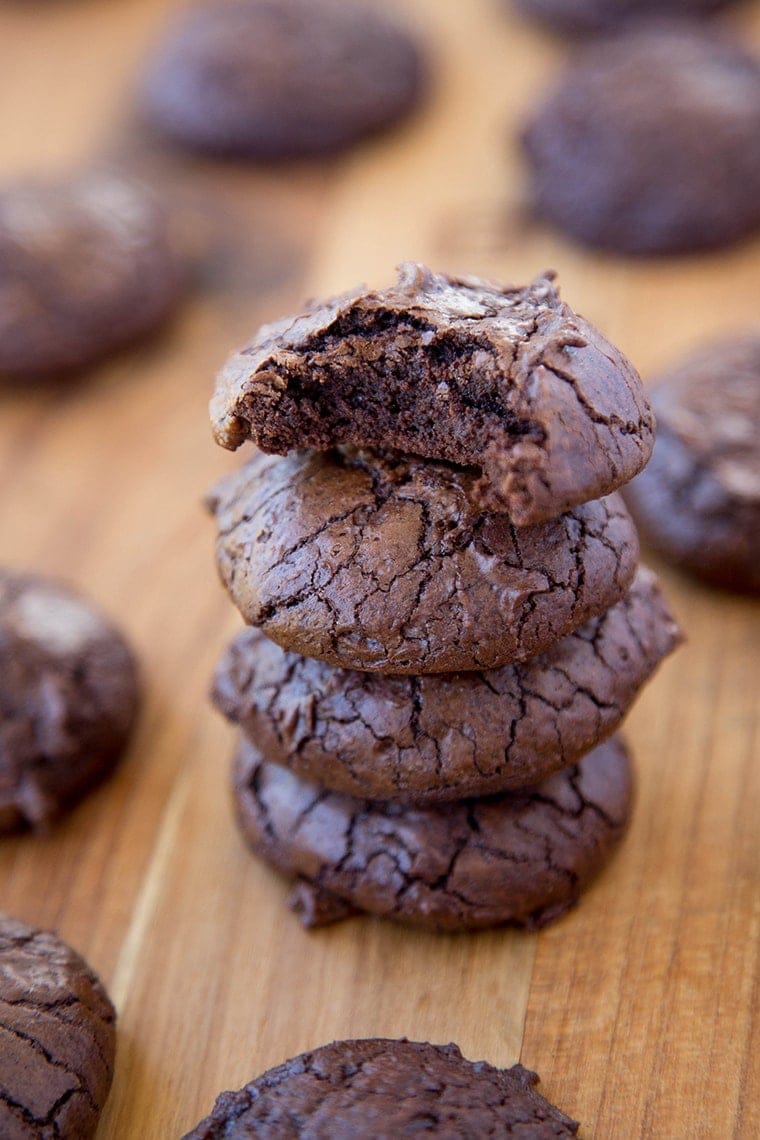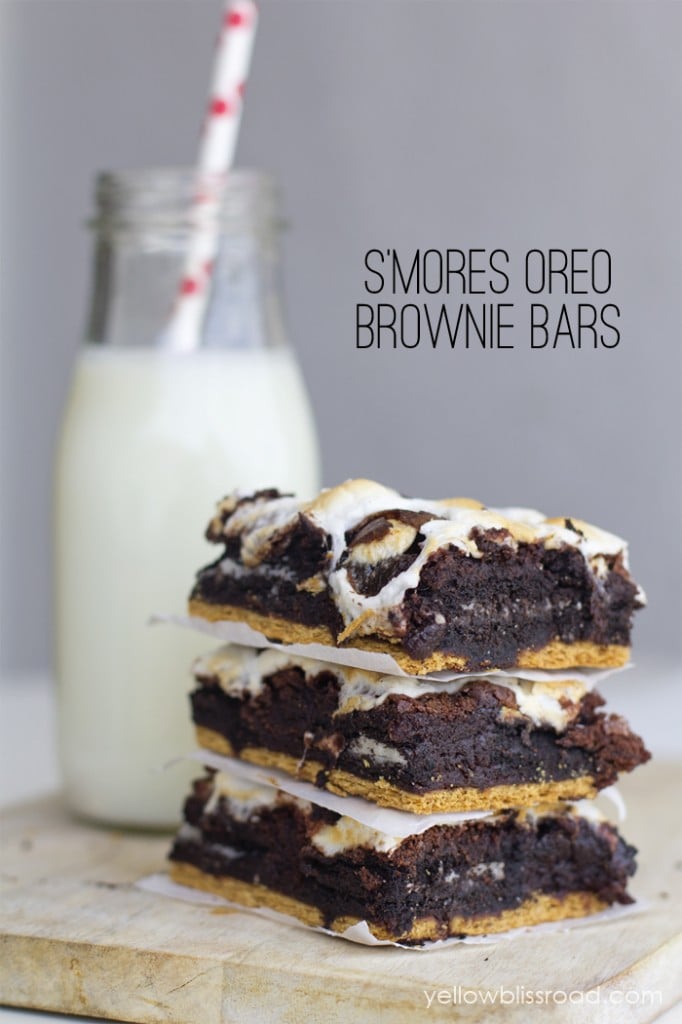 6-Ingredient One Bowl Brownies