Creamy, tender Sour Cream Banana Muffins that are perfect for breakfast, brunch or just a delicious snack!
I've known my best girlfriend since Jr. High. That's nearly 25 years people! Anyway, she has a few star baking recipes that she's used over and over again because they are so good that people beg for them. This is one of those recipes. My personal favorite is her pumpkin cookies but you'll have to wait til the fall for that one.
My friend has been one of the biggest supporters of this little blogging dream of mine. She loves to hear about new and exciting projects and collaborations, and she's always genuinely excited for me. She's been talking about this Banana Bread recipe that she's been using and keeps telling me I need to try it and post it on the blog.
I hesitated because my kids have never really been fans of banana bread, but she insisted that this wasn't just a typical banana bread recipe – "It's got sour cream and a cup of sugar, of course it's good!" So I figured it was time to try it out.
Oh. My. Word. Once again she was right (that happens way more that I'd like) and these muffins were a huge hit! I did modify the recipe slightly from the original, and also baked them as muffins rather than bread. Since my son is allergic to walnuts, I didn't add them to the batter and just plunked a few on top of half of the muffins.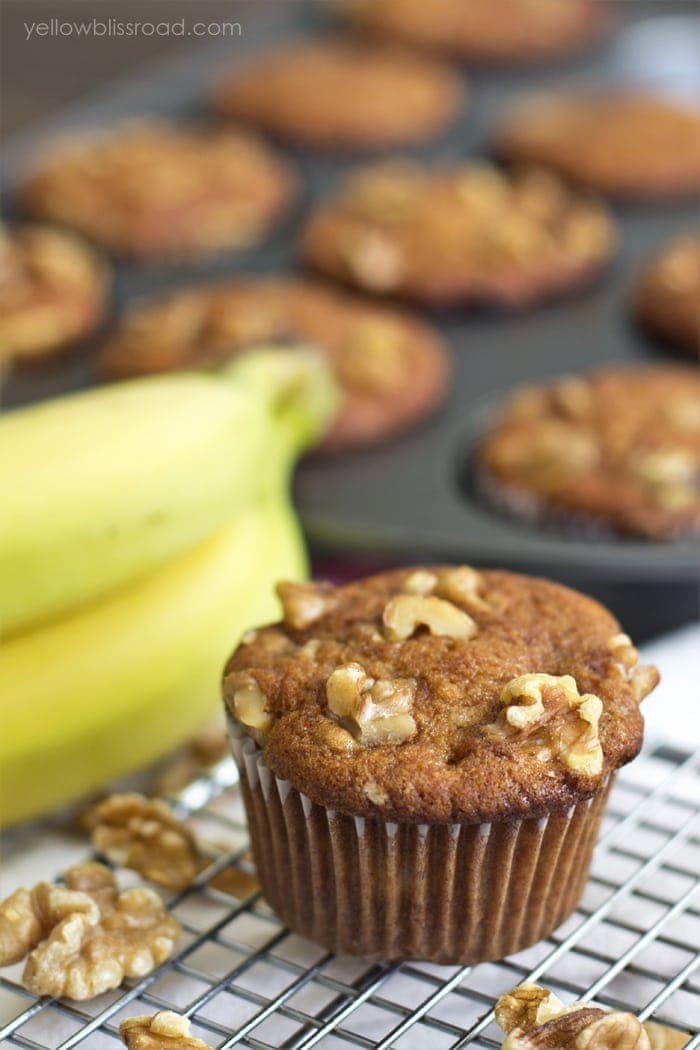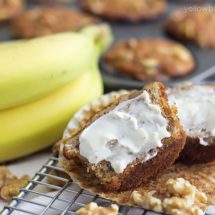 Ingredients
1/2 cup butter
1 cup sugar
2 eggs
1 teaspoon vanilla
1 1/2 cups flour
1 teaspoon baking soda
1/2 teaspoon salt
3 ripe bananas about 1 cup + 1 tablespoon milk
1/2 cup chopped nuts
1/2 cup sour cream
Instructions
Line 2 muffins pans with paper cupcake liners, or spray with cooking spray.

In a medium bowl. sift together flour, baking soda and salt.

In a small bowl, mash bananas and milk with a fork. (You can omit the milk if you want, it just helps to get a creamier consistency with the mashing). Set aside.

In a stand mixer on medium speed, cream together butter and sugar until light and fluffy; about 2 minutes. Stir in egg and vanilla to combine.

Stir in flour mixture to combine, then stir in bananas, sour cream and optional walnuts.

Divide batter among 24 muffins cups (an ice cream scoop helps to keep them equal).

Bake at 350 degrees for about 25 minutes, or until tops are golden brown and a toothpick inserted in the center of a muffin comes out clean.

Cool on a wire rack.
adapted from Food.com
For more delicious muffins, be sure to check these out: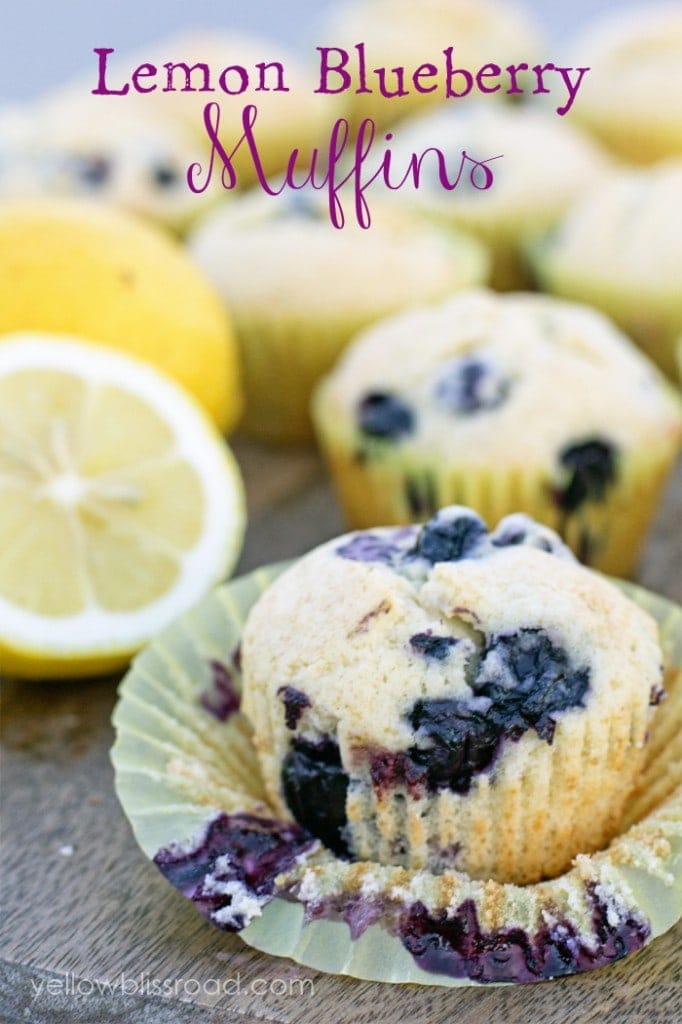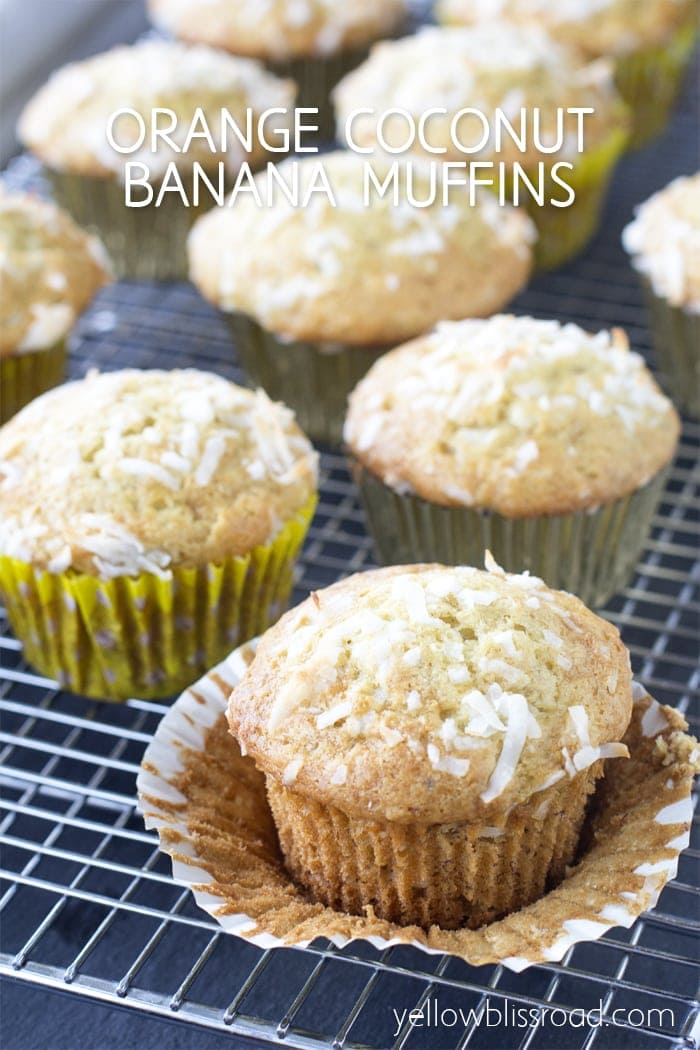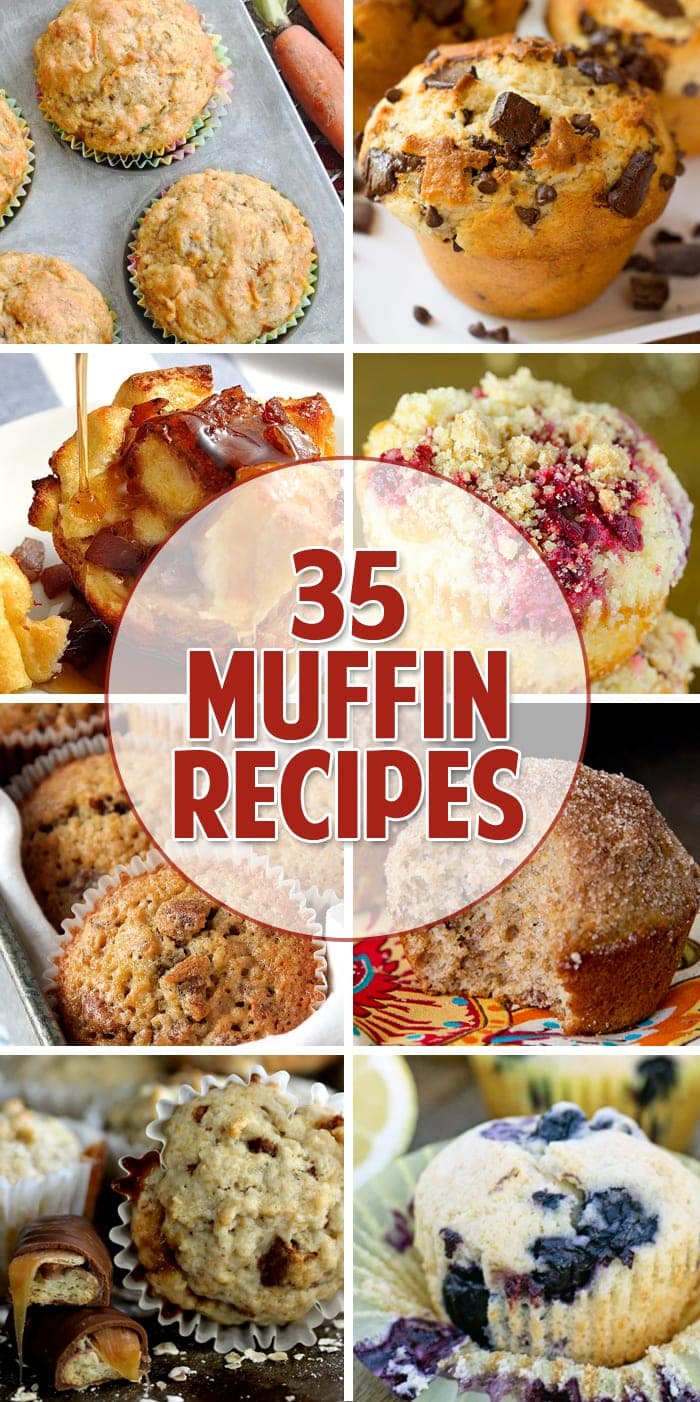 For more breakfast ideas, go HERE and for all recipes, go HERE.
Hi! I'm Kristin, the creative mind behind Yellow Bliss Road where you will be inspired by tons of easy to follow recipes, lots of free printables, and a little sprinkling of life thrown in for good measure.