I'm not usually one to jump on the latest trend, which is probably have I haven't jumped on the washi tape bandwagon until now. So, forgive me if I'm a little late to the party.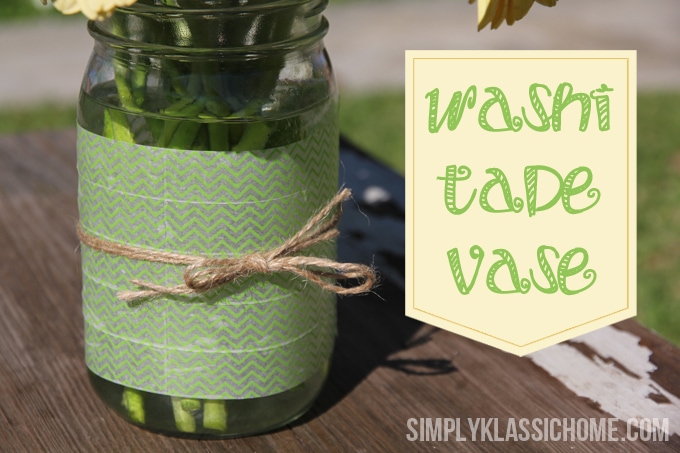 I happened upon some craft tape in the clearance bin at Michael's the other day and figured I could shell out a buck fifty to try something new. I had no idea what I would do with it, but figured I'd come up with something. I was working on another mason jar project (coming soon!) and thought I'd pull out the tape and try it out. It's crazy simple to work with and wrapping it around the vase took all of five minutes from start to finish.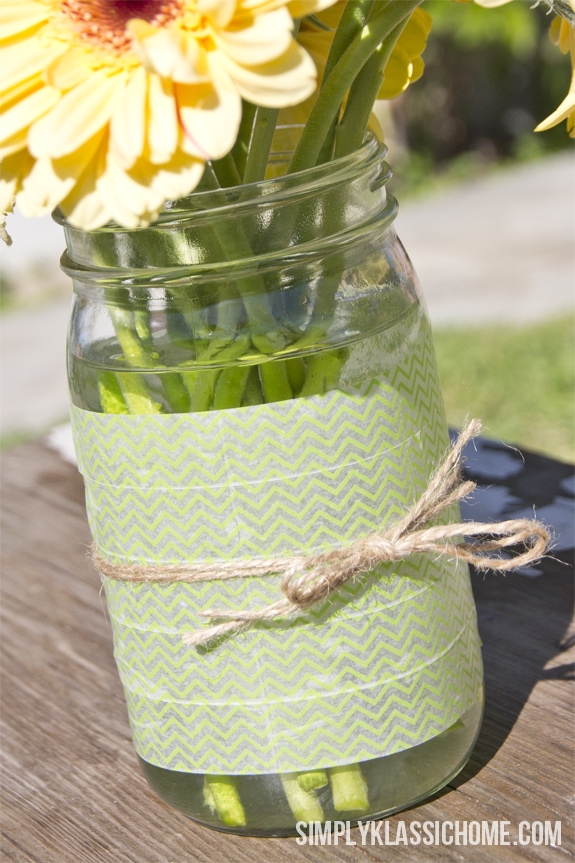 I washed and dried the vase really well before I started. The tape is strong, and thankfully re-positionable, so I just tugged and wrapped one section above the other, cutting each length as I went.
The best part is that it doesn't take that jar out of commission, I can use it again by just peeling off the tape! I thought it would be perfect for a pretty spring centerpiece!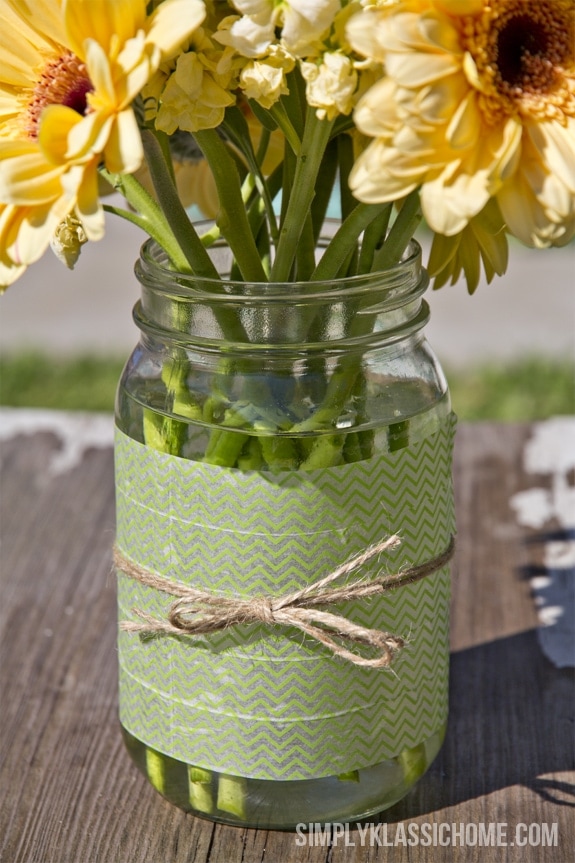 I promise you I am not being paid to say any of this, I just thought it was really, really cool. I'm still a DIYer at heart, but Melissa is pulling me over to the crafting dark side!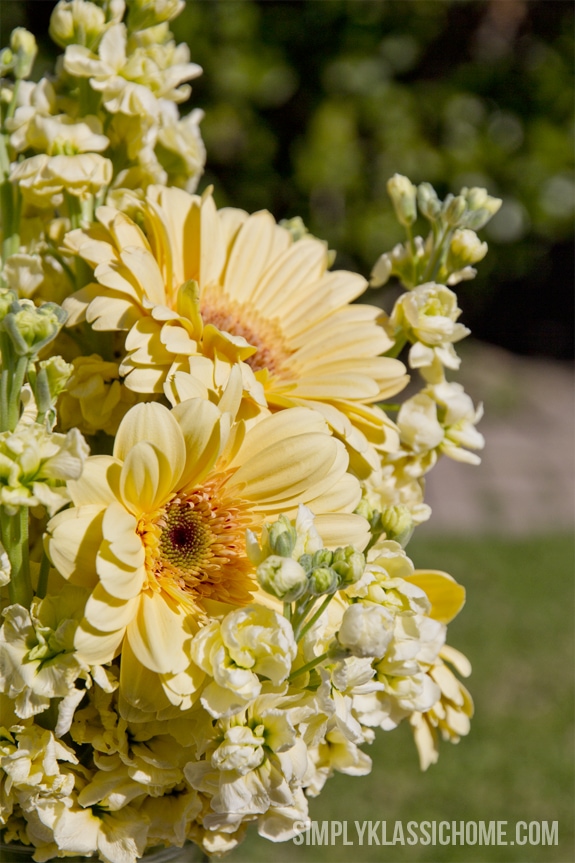 I have a few other little projects that I finished this week and I'll share those throughout the next few days.