I never really bothered too much with Christmas decor until last year after completing a complete remodel of the space. It's now filled with beautiful whites and grays that create the perfect backdrop for the reds and greens of Christmas.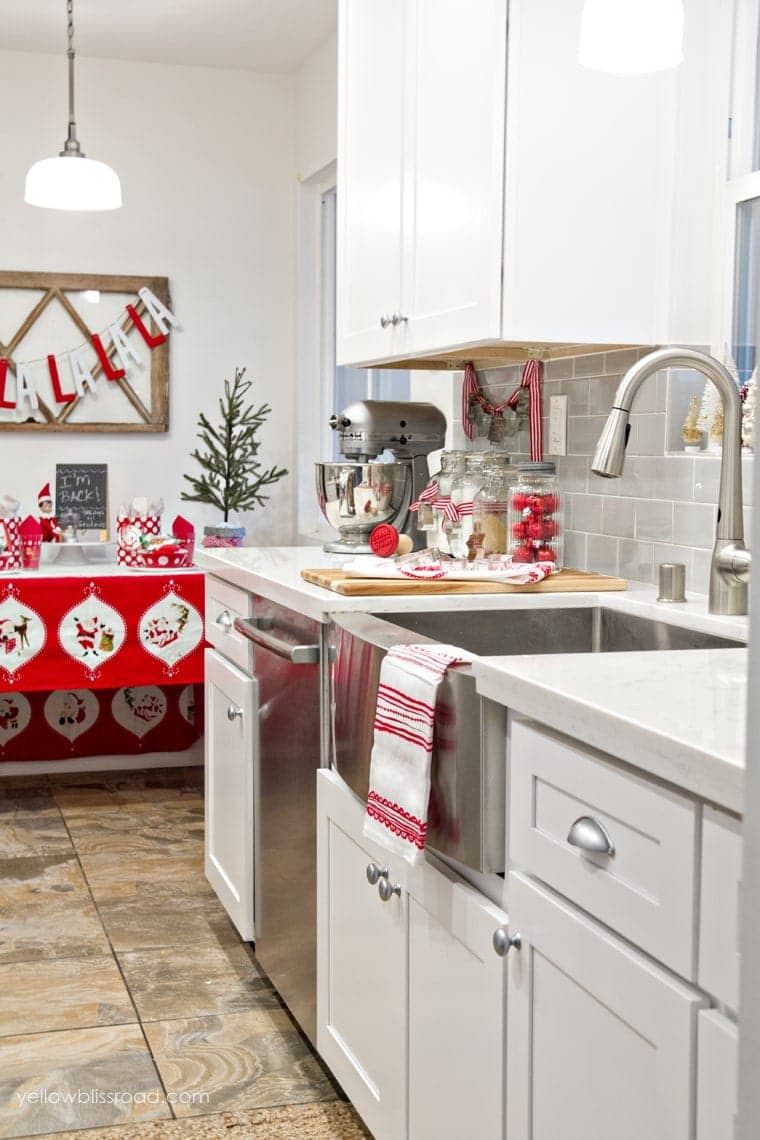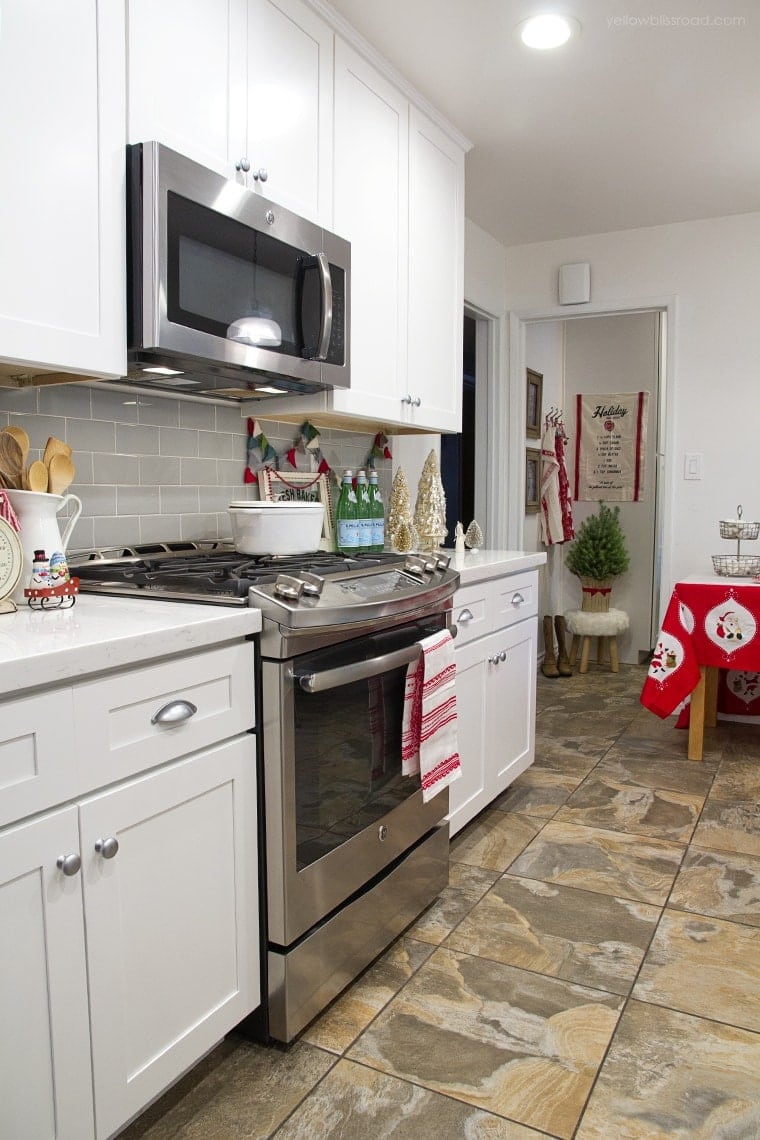 I try to keep this space a little more clutter free and make the decor seem a little more useful than in other spaces in my home. After all, there's a lot of holiday baking and cooking that goes on this time of year, and we must have room for it!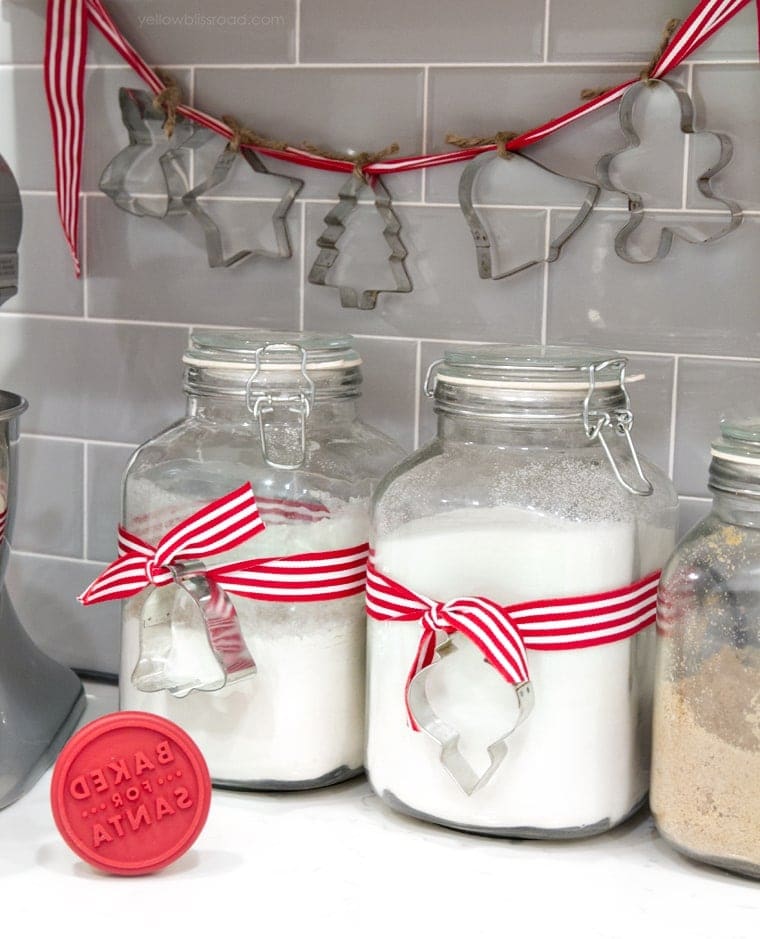 Sweet cookie cutters tied with red and white ribbon from the Target Dollar spot add a charming touch to every day elements that are already sitting out on the counter. And part of my grandmother's cookie cutter collection adds a touch of sweetness hanging on a garland above.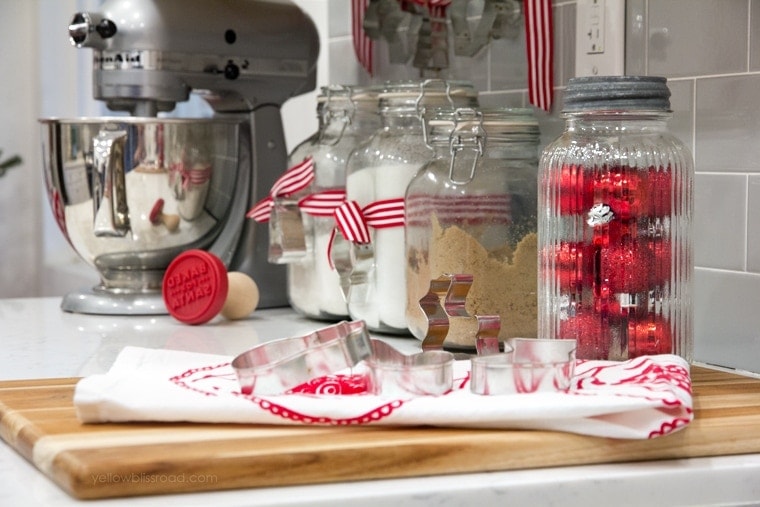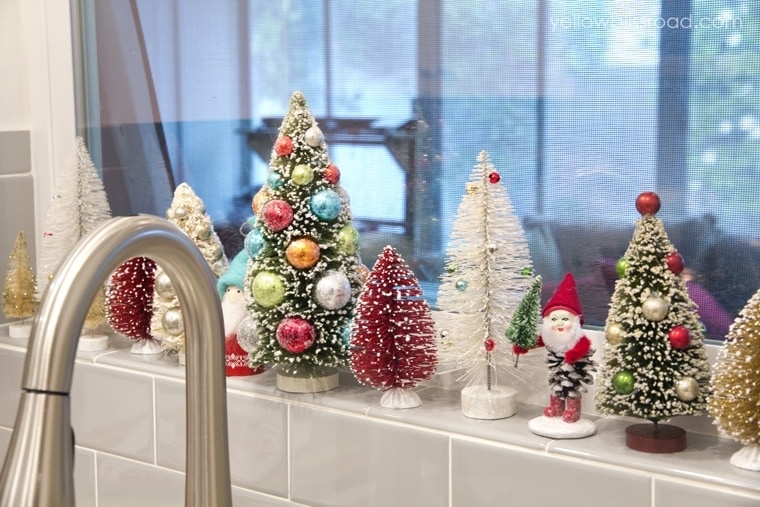 Above the sink on the window sill sit my collection of bottle brush trees. Well, this is only part of my collection. My son says, "Wow mom, you really like those trees, don't you!" Yes son, yes I do.
The rest of my collection sits on the other side of the room. I have a confession – I don't like sparkling water. Not one bit. But the bottles were so pretty and on sale and I just couldn't pass them up.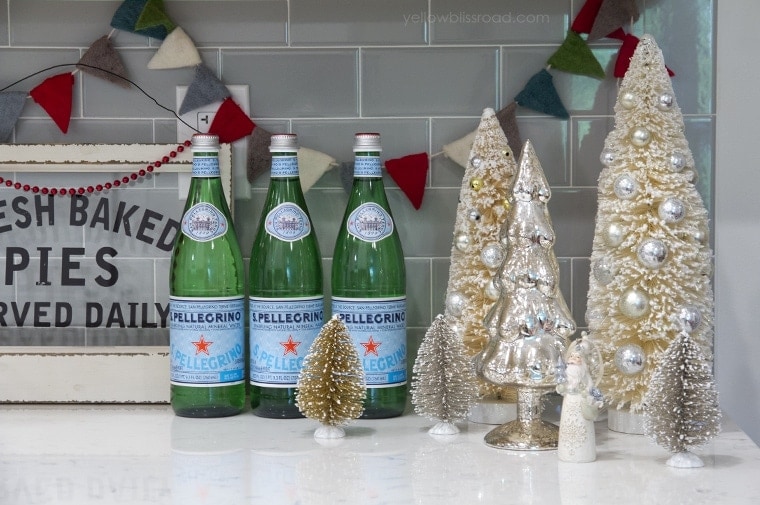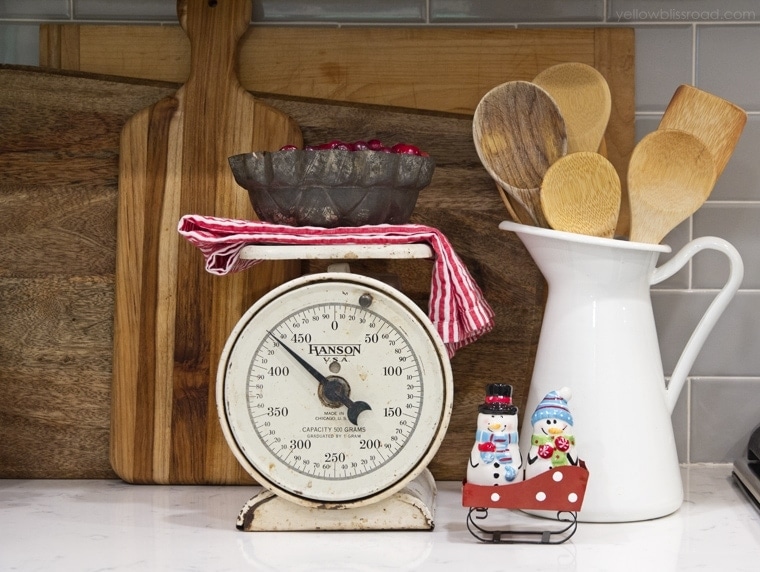 Our cute little Elf, Buddy, has returned from the North Pole. Each year he brings treats for the kiddos upon his return. Usually a snowball donut breakfast, cookies or candy and a new ornament.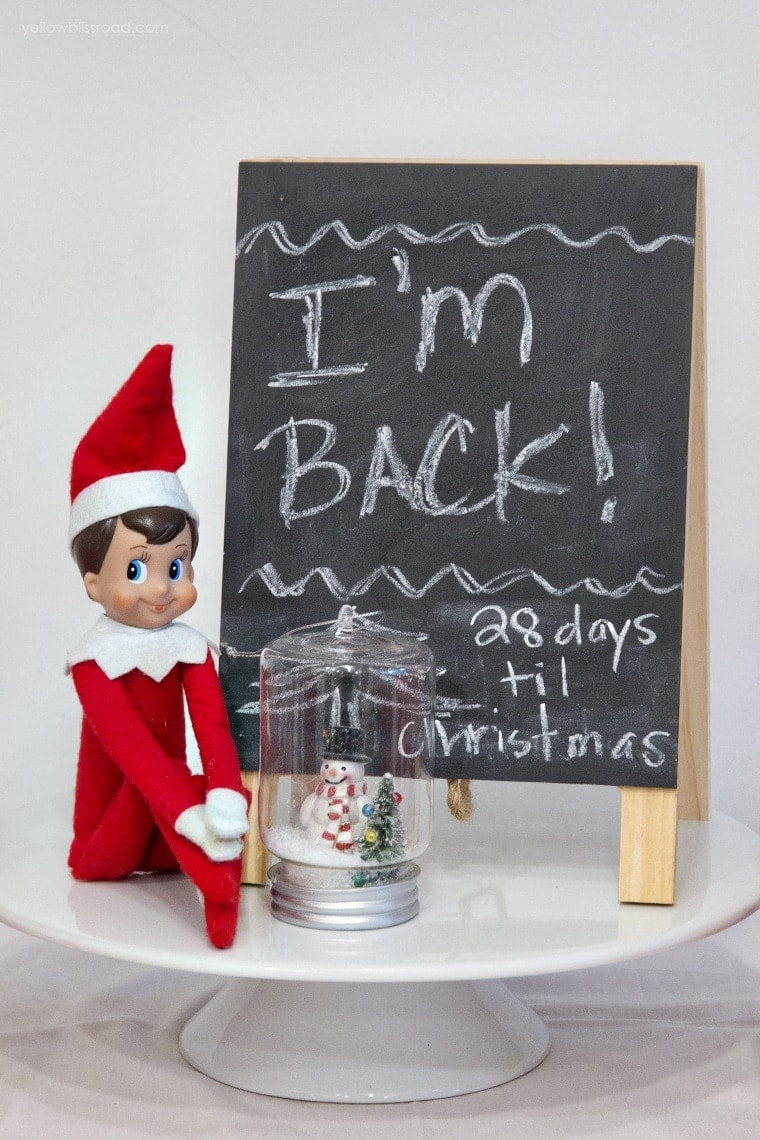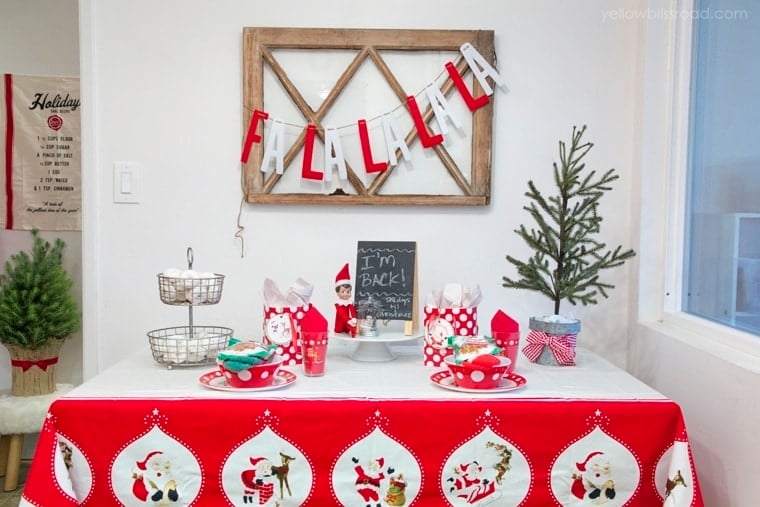 I fell in love with this seriously adorable tablecloth from Pottery Barn Kids. It got vintage Santa pictures all along the edges. I realized I don't have a real Christmasy tablecloth so I talked myself into buying it. Didn't take much convincing…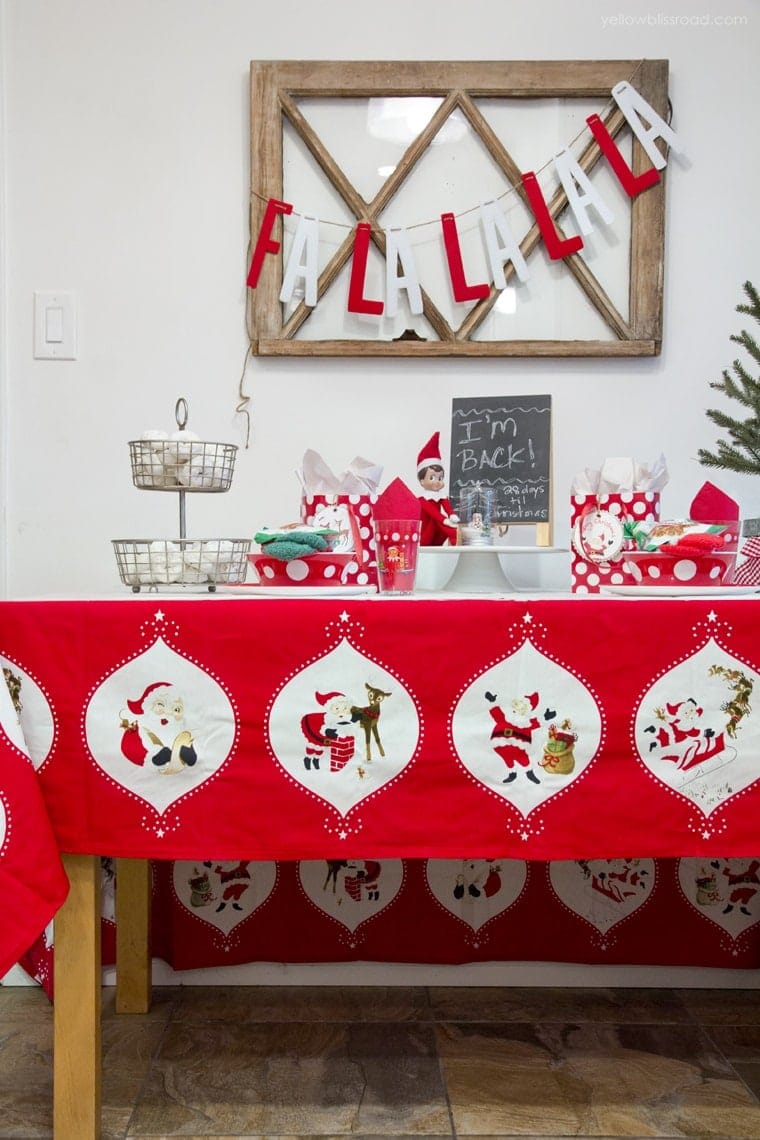 My favorite little decorated area is one that would normally have been an afterthought. This is the entry to our pantry. It's always been a huge blank space until now. I hung some kitchen towels from H & M and added a cute little pine tree that I picked up at my local grocery store. The prints are chalkboard cookie recipes which you can find HERE, along with an adorable cookie cutter gift idea.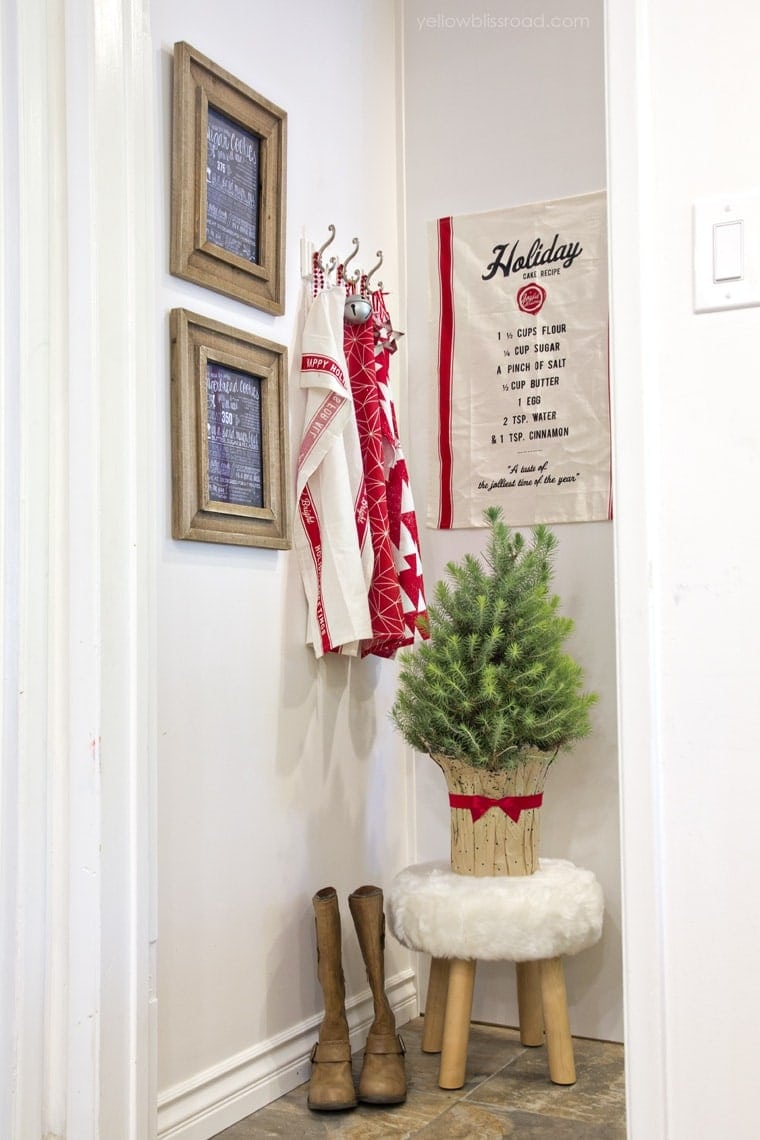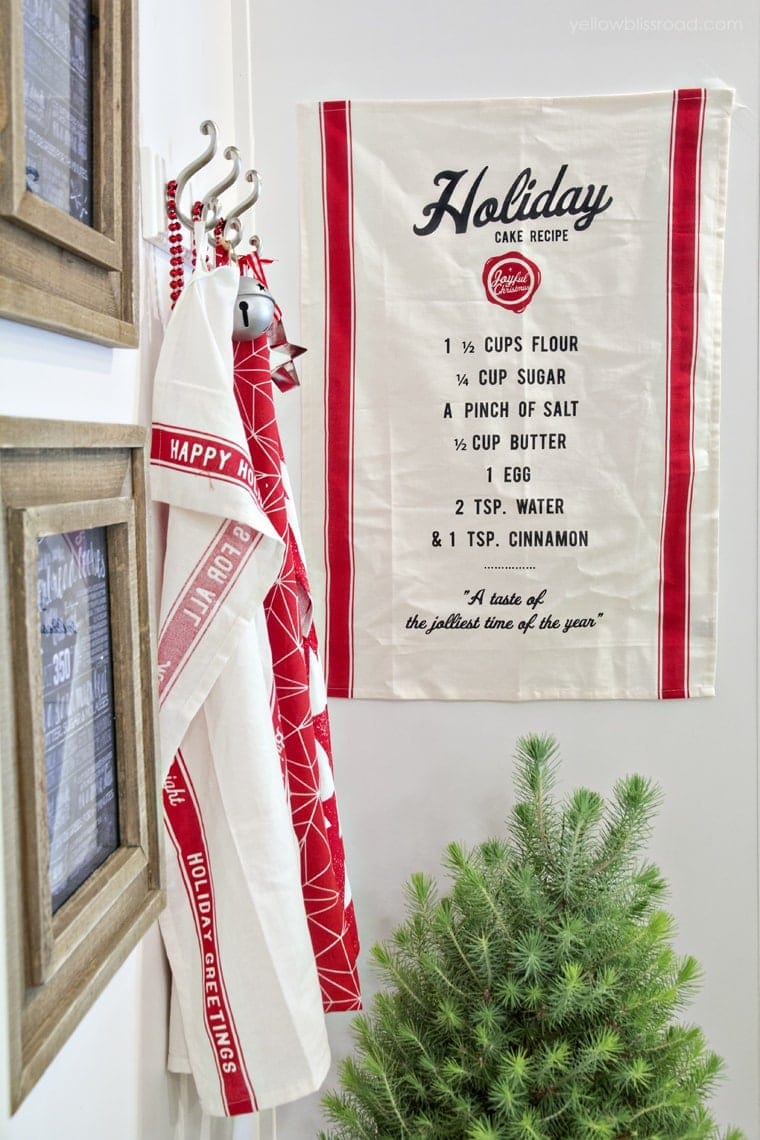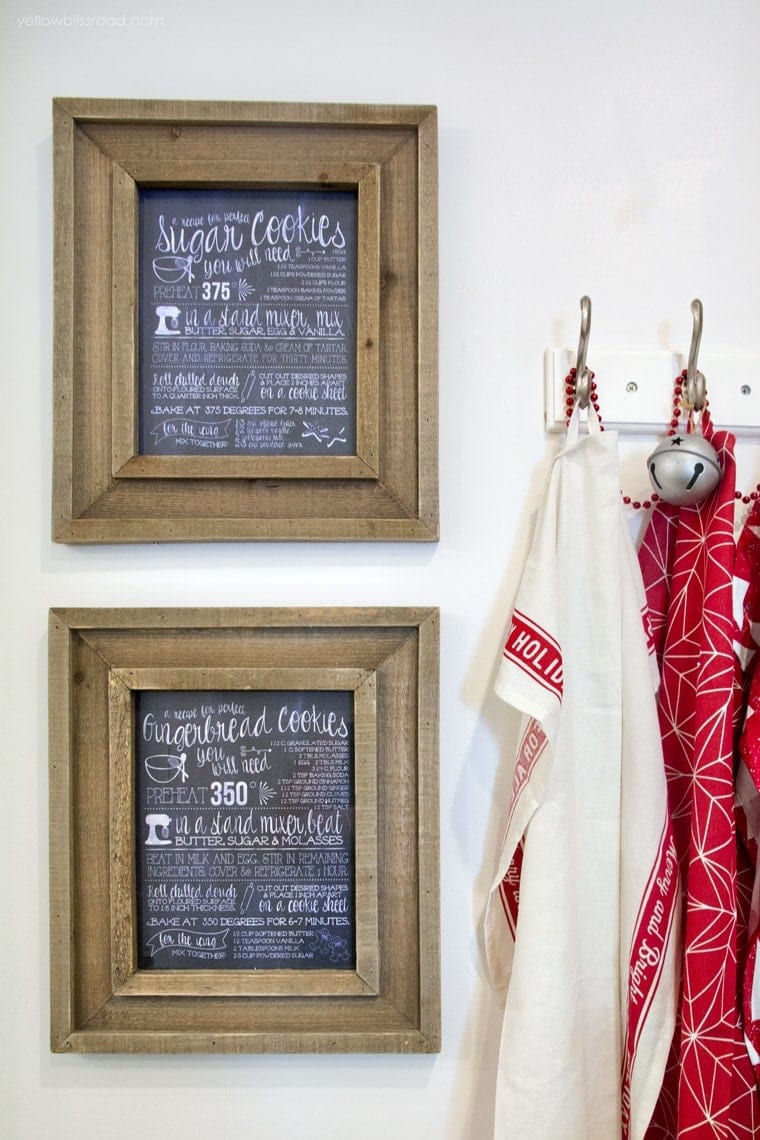 Of course, you always need to have some delicious treats nearby for Santa, or whoever else may stop by!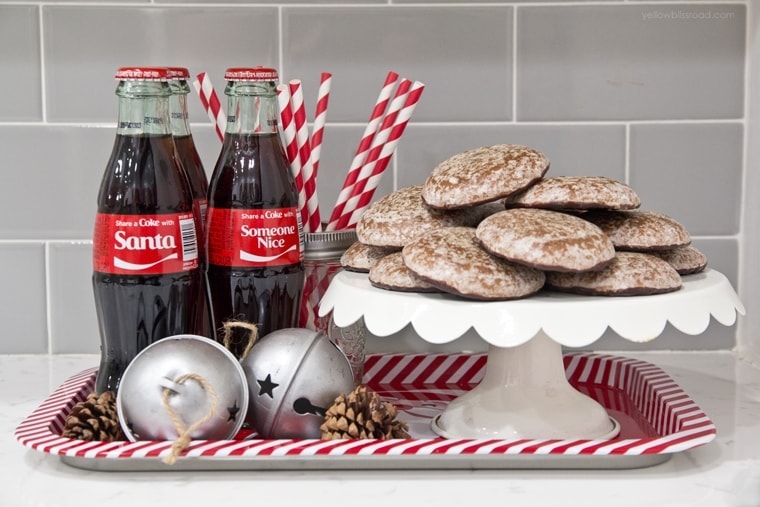 Hope you enjoyed our little Christmas kitchen! You can see the full 2015 Christmas Home Tour HERE: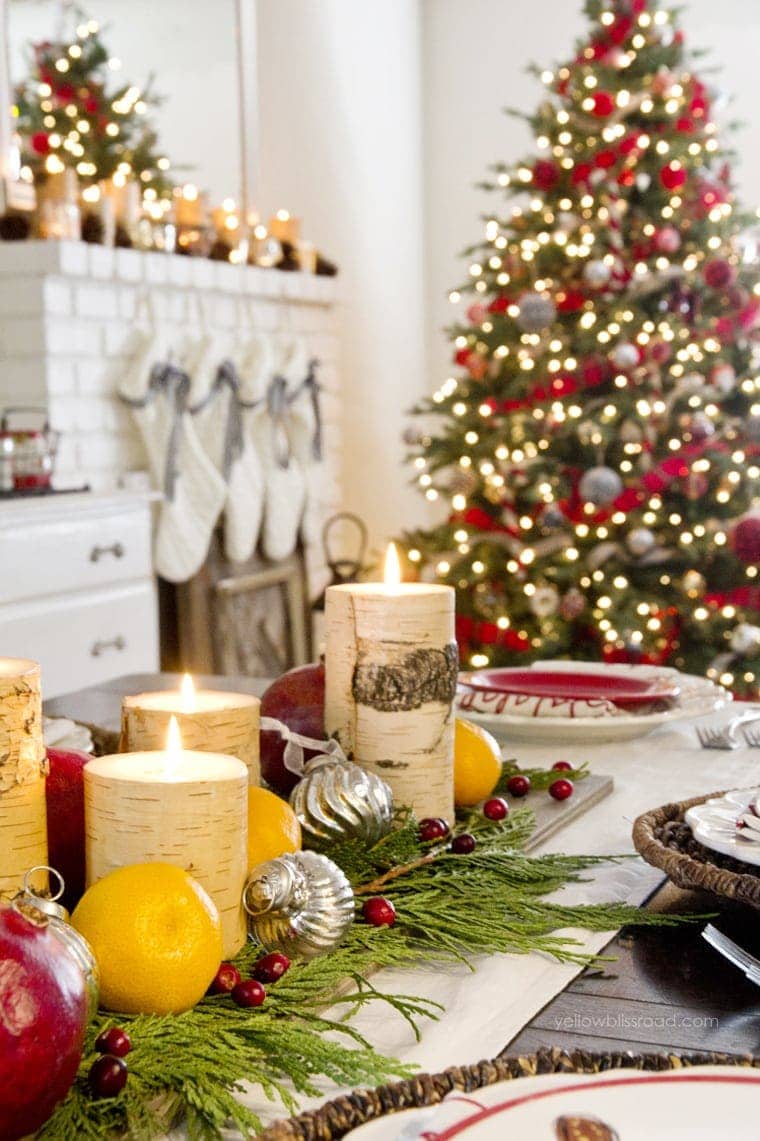 and here are last year's (2014) tours: