These White Chocolate Candy Corn Rice Krispie Treats are so delicious, they are perfect for Halloween parties, or just as a special Halloween treat for your family.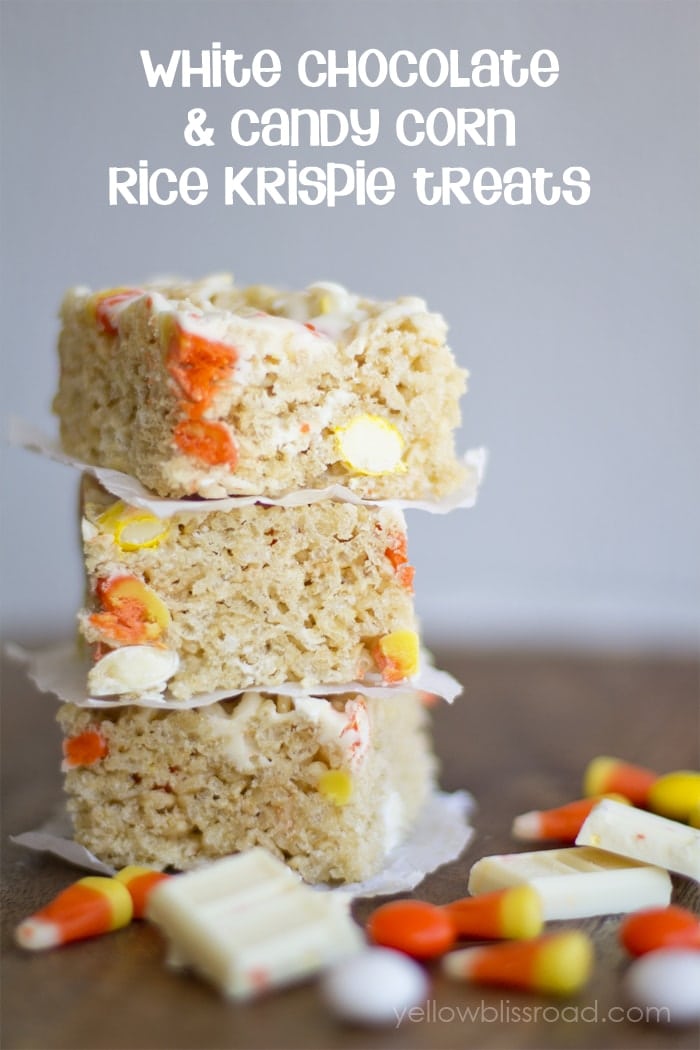 One of the best things for me about being a stay at home (and work at home) mom, is getting to shop at Target by myself. It's the simple things, people. Getting to walk the aisles slowly, checking out every little thing. On the most recent trip, I picked up some goodies for Halloween treat making.
I know there are a lot of people out there who can't stand candy corn, but I am not one of them. It was my dad's favorite candy, so of course it always makes me think of him. I've been seeing a lot of candy corn flavored candy popping up the last few years so this year I decided to try a few.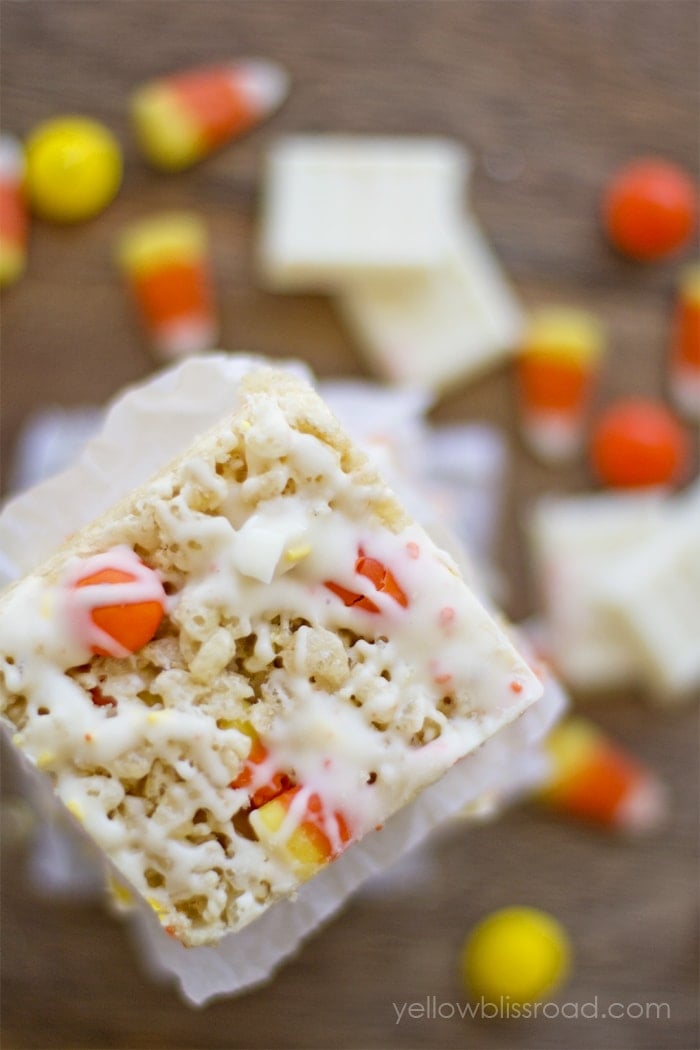 I picked up some Candy Corn M&Ms, Hershey's White Chocolate Candy Corn Bars, and of course the real thing as well. Not sure what to do with all that deliciousness, I spied the box of Rice Krispies that's been sitting in my cupboard and it was just begging to be used up. So I did.
Recipe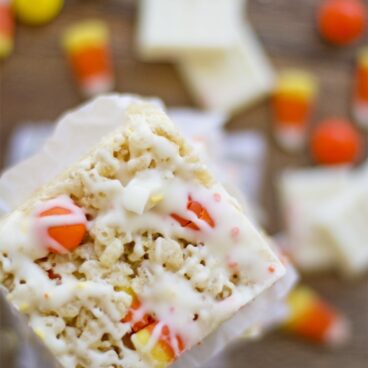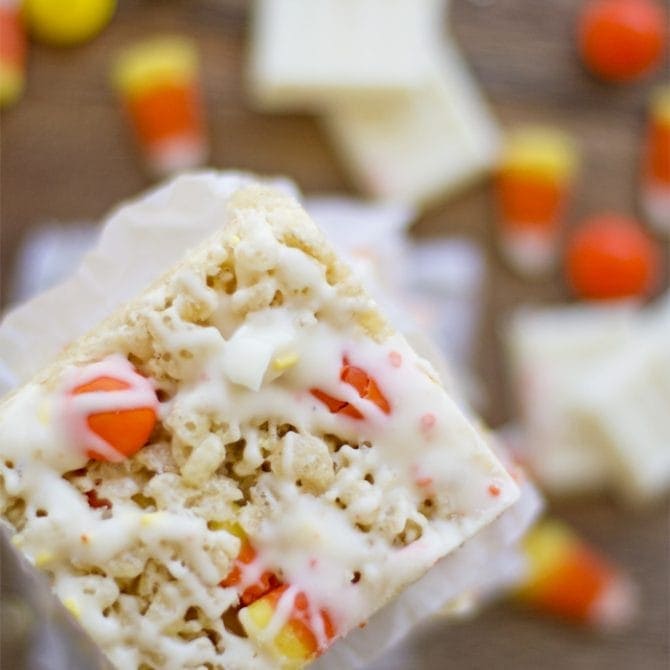 White Chocolate Candy Corn Rice Krispie Treats
Ingredients
3

tablespoons

butter

4

cups

mini marshmallows

6

cups

Rice Krispies Cereal

1/2

cup

Candy Corn M&Ms

8

mini-bars Hershey's white chocolate candy corn bars

chopped

3/4

cup

candy corn

8

mini-bars Hershey's white chocolate candy corn bars

for topping

1/4

teaspoon

vegetable oil
Instructions
Melt butter and marshmallows in the microwave for 2 minutes, stir, then microwave again for 1 minute. Stir until marshmallows are completely melted.

Add Rice Krispies and stir a few times. Add the candy and fold into cereal and marshmallow mixture.

Press into a foil lined 9" x 12" pan. For thicker treats, use an 11" x 7" pan. Press any remaining candies into the top if desired.

In a small, microwave safe bowl, melt the remaining Hershey bars plus the oil for 30 seconds, stirring in ten second intervals, stirring after each time. Stop when the candy is almost melted and stir until smooth. Drizzle over treats.

Place in the fridge to set melted candy. Peel off the foil and cut into squares.
 For more Halloween treats, be sure to check these out:

For all Halloween posts, go HERE.
For all Sweets & Treats, so HERE.