I've said it before and I'll say it again – I'm not a huge fan of Halloween. I don't "hate" it or anything, and I don't refuse to "do it" but it's just not something I've ever paid a ton of attention to. My kids, however, (like most kids) LOVE Halloween. The dressing up, the trick or treating, and of course the candy.
What I don't like about Halloween is the scary side of it. Creepy skeletons, bloody eyeballs and all of the gross stuff just doesn't appeal to me in the slightest. So I've been gathering up some ideas to try and make the holiday a little more kid friendly. I discovered a great Halloween Pinterest board from Aladdin that had tons of great ideas. There is also a group board that some pretty fab bloggers are pinning to (like me!), called Fall Favorites. There are great ideas for fall baking and recipes, decorating and more!

I've put together a great round-up of Kid Friend Halloween Party ideas. Whether you're inviting the neighborhood or just making things special for your own kids, these ideas are easy to implement an are sure to leave a lasting impression.
Add a free printable banner to decorate your food table or welcome your guests.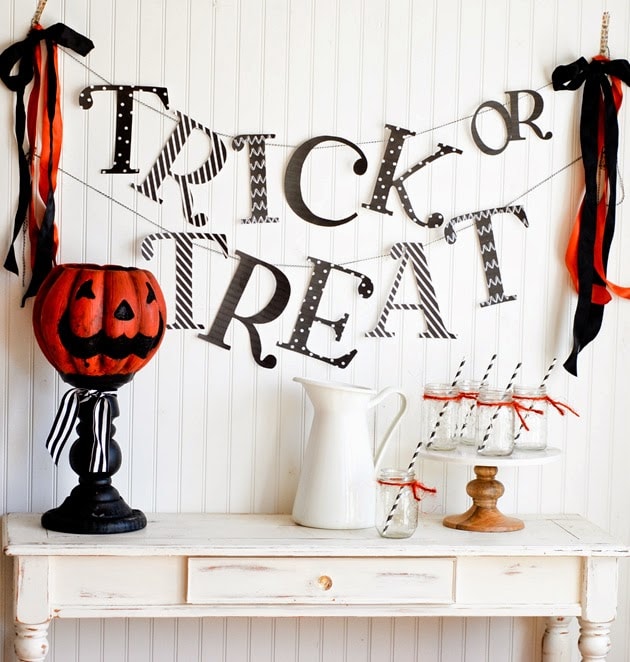 Free Printable Trick or Treat Banner
Balloons are always a great, inexpensive way to dress up a party and make it feel more festive. How adorable would these silhouette balloons be for your Halloween Party?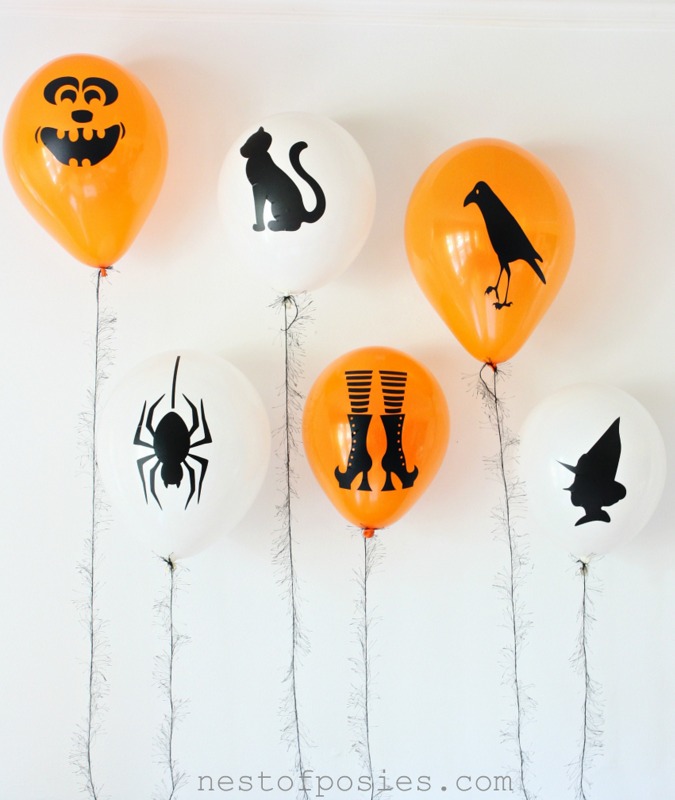 DIY Halloween Silhouette Balloons
Create a kid-friendly spooky atmosphere with these easy to made Mason Jar Ghosts.
Add some sweet pumpkin charm with these painted wood slice pumpkins.
Of course delicious treats are a must.
These caramel apples from Ella Claire look beautiful and delicious and amazing.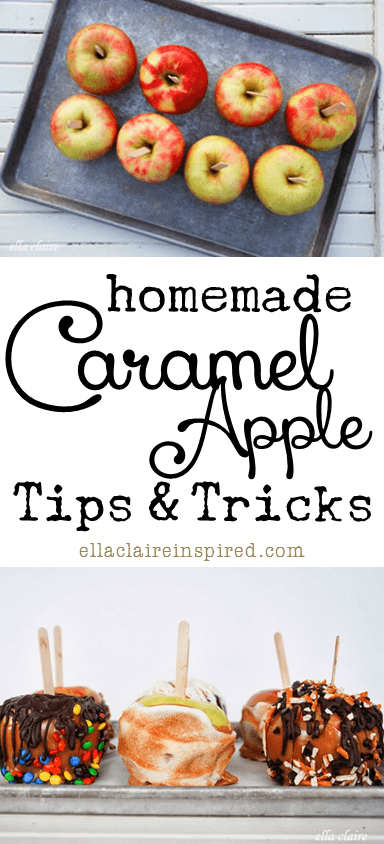 Homemade Caramel Apple Tips and Tricks
Don't forget the drinks! My Apple Cider Floats are the perfect accompaniment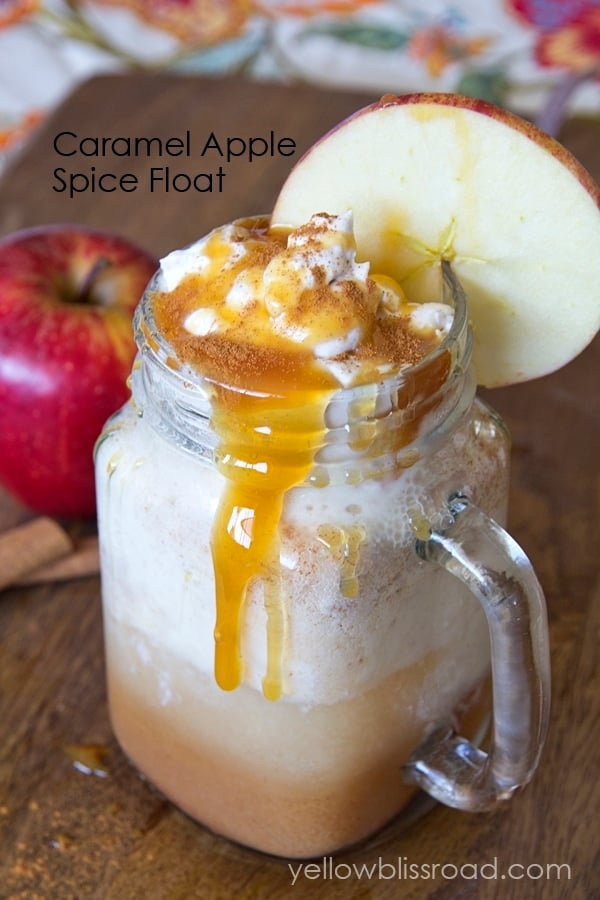 Kids love games so be sure to have some ready to play.
Free Printable Halloween Bingo
Just don't forget to send them home with a little treat, like my favorite Halloween S'Mores Treat Bags! The tag is a free printable.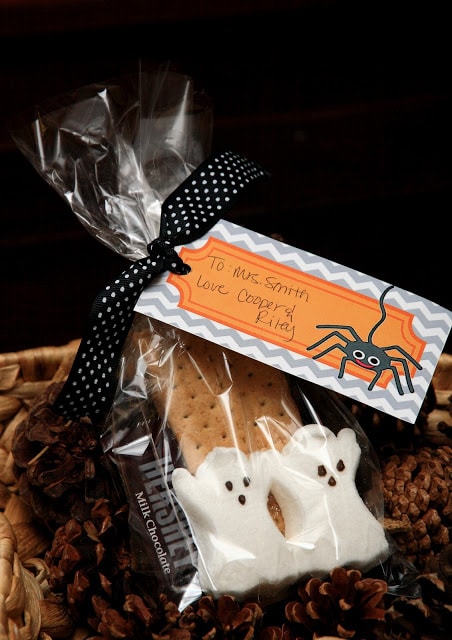 See? There are tons of great Halloween ideas that don't have to be ghoulish and scary.