This canning jar ring pumpkin is an adorable fall craft that can be completed in under ten minutes. This is where you will find the original design. 🙂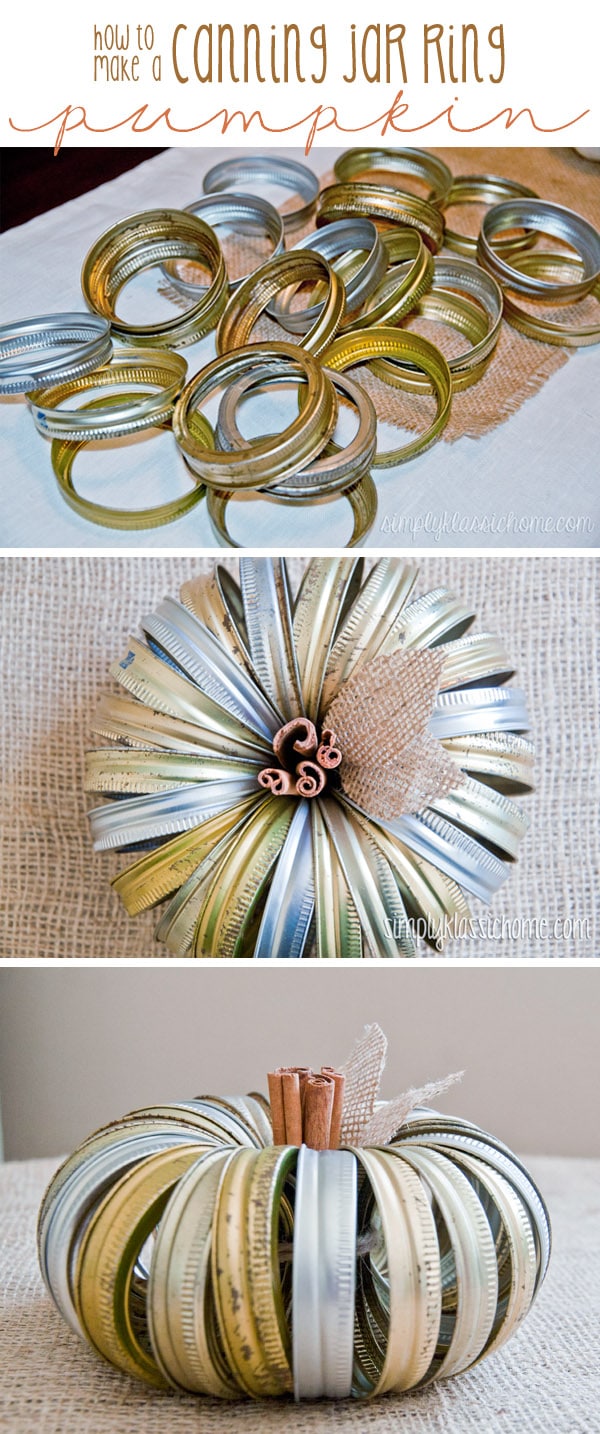 I knew I wanted to create some kind of pumpkin project, and when I saw my canning jar ring wreath that's been hanging on the back of the front door, (you know, since CHRISTMAS), I got a brilliant idea.
Well, I thought it was brilliant, but you might think it's lame. Whatever.
I figured, the shape and texture are perfect, why not turn it into a cute little junky pumpkin?
HOW TO MAKE A CANNING JAR RING PUMPKIN
To make the wreath, you just get a bunch of canning jar lids and string them together, tying the string tightly. The original idea came from
Funky Junk Interiors
.
All of the lids should be the same size.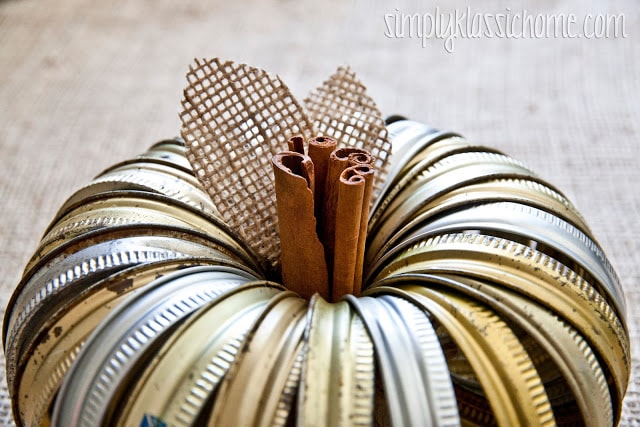 I just stuck some cinnamon sticks in the center, and added a couple of burlap leaves.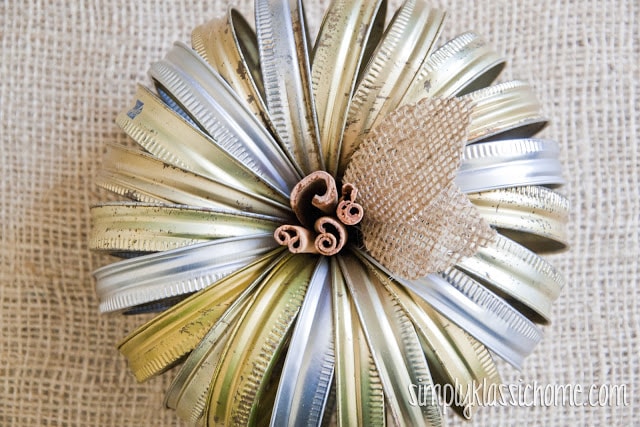 It seriously took me about three minutes.
I thought about spray painting it white or orange, but I actually like the rustic quality of the tarnished gold and silver lids.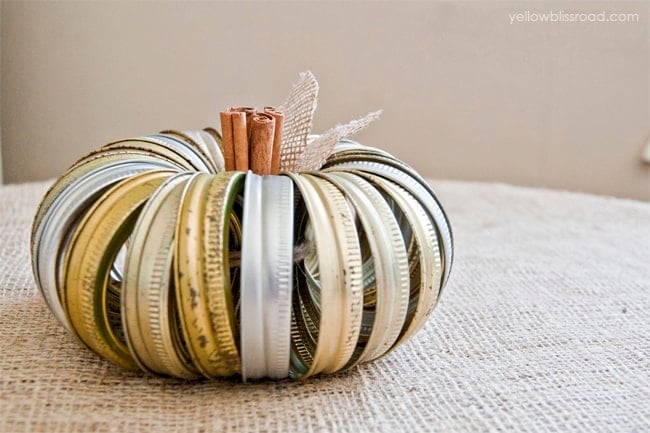 What do you think? Totally brilliant?or Totally lame?
UPDATED: Thank you so much to all of my wonderful readers and friends who voted in the Country Living Pinterest Pumpkin contest. I still can't believe that I won. Also, a huge thank you to
Country Living Magazine
!!!
I'm so thrilled you all love this pumpkin so much. I'd love it if you would follow along on 
Facebook
 so you won't miss any future projects!
If you would like to share this project, or plan to make your own, please do not use my photos without permission. Also, if you share your own, I would really appreciate a link back to the original. Thanks!