Welcome to the Hello Holidays event at Yellow Bliss Road!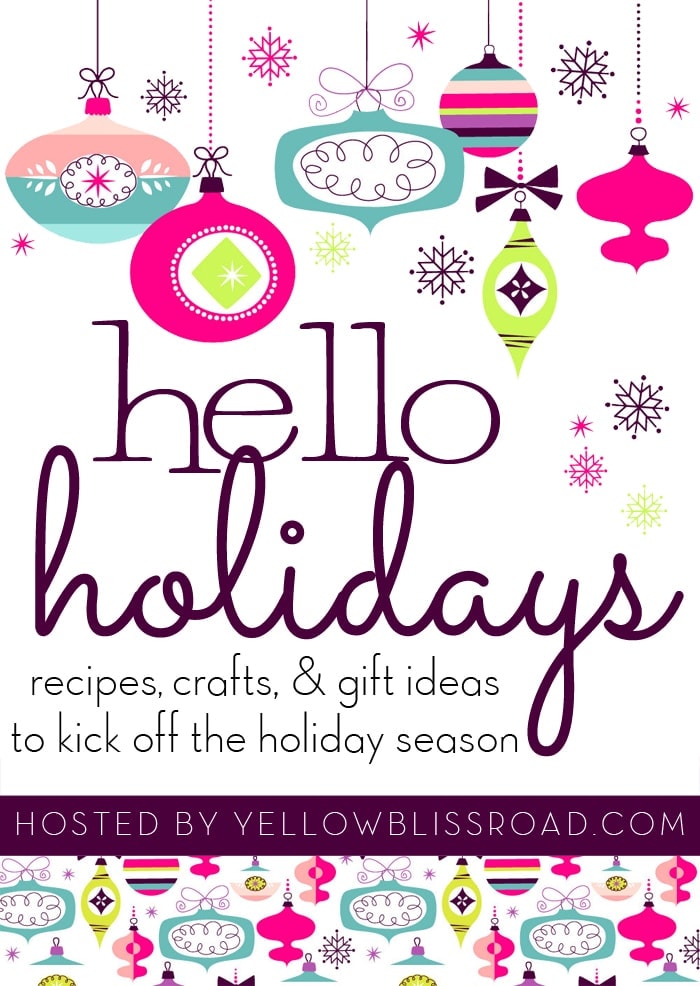 For the next three weeks we will be in major Christmas countdown mode here at the Road with tons of holiday inspiration for Christmas crafts, Christmas gift ideas, and Christmas recipes & treats. I've got lots of friends stopping by to share some of their favorite projects and I can't wait for you to see what they are sharing. Please give a big welcome to Amber!
---
 Hello Yellow Bliss Road readers! I am so happy to be posting on Kristin's amazing blog! I love her work so much! I am Amber from Crazy Little Projects and I am super excited to show off a creative holiday gift idea today! This is an oven mitt stocking! The perfect gift for someone who loves to cook or bake:
It's so quick and simple but turns out so fun! Simply fill an oven mitt with any type of baking utensils, add a cute tag and you've got a great gift:
Oven Mitt Stocking Gift Idea:
Supplies Needed:
Oven Mitt (Obviously the easiest solution here is to buy one. But if you are the handmade gift type, I have a tutorial for an oven mitt on my blog.)
Utensils of your choice-see suggestions below
Tag & Ribbon (see tag below)
Here are some suggestions for what to fill your oven mitt stocking with. If you want to keep this nice and inexpensive, shop at the dollar store! I bet you could fill this for under $10.
Utensil Ideas:
Wooden Spoons
Rubber Spatulas
Tongs
Wire Whisk
Kitchen Sheers
Meat or Candy Thermometer
Basting Brush
Spatula
Pizza Cutter
Ice Cream Scoop
Melon Baller
Measuring Spoons
Measuring Cups
Baster
Meat Tenderizer
Garlic Press
Cheese Grater
Potato Peeler
Pie Slicer
Apron
Or anything else that seems like something that your recipient would enjoy!
Then, add a cute tag. Here's a fun option that you could use. Just right click to save to your computer, then print.