Hi friends! Chandra here from HashtagBlessed, popping in to share a fun fall scavenger hunt printable with you today!
Nestled between the fork in the North Saskatchewan River is Finlayson Island. Full of beautiful nature trails, it also houses a pavilion for gatherings and campfires. Surrounded by bush and various trees it's so incredibly beautiful when Fall arrives and all the leaves start to turn. There is also abundance of animal tracks from all the wildlife. A 5 minute drive from our home, it's hard to find an excuse NOT to go and take advantage of all it has to offer! It can be a challenge getting the kids on board for a long walk some evenings though. What better way to get them engaged than with a scavenger hunt. A walk with a purpose is easier to drag them along on rather than a simple meander sometimes. You can have them bring a bag to collect their items, or else check off the items as they find them.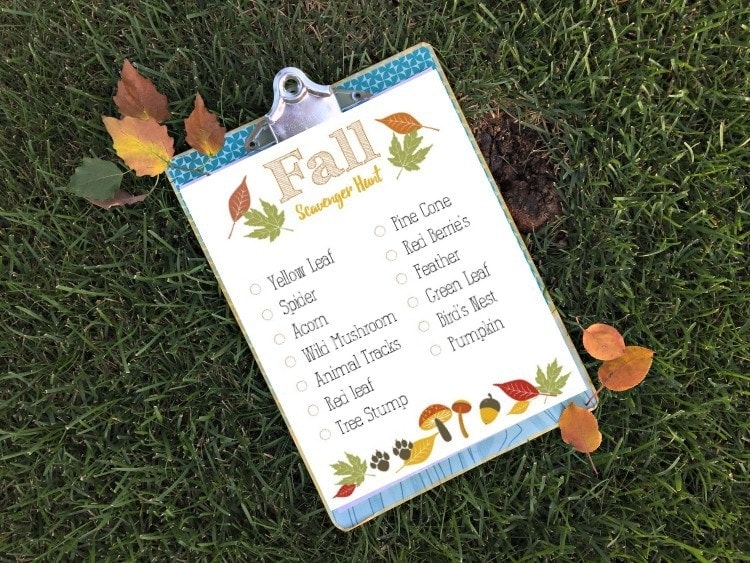 One thing I've learned over time with raising two boys is that everything (and I mean EVERYTHING) is a competition. Who can beat who getting dressed in the morning, who can finish dinner the quickest & who can take the quickest shower. If you wanted to pick up the pace of your Scavenger Hunt, you could make teams and send them off to see who finds their list the quickest! The only reminder you may want to throw them though is not to eat the wild mushrooms! And bonus points if the berries are edible. So many fun ways you could play and a great learning tool for little ones.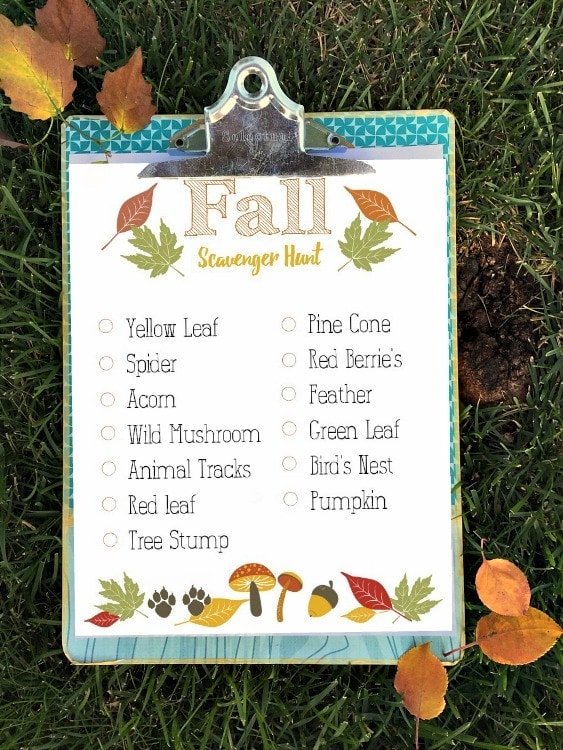 The printable is formatted as an 8×10, but could be shrunk down if needed. Happy hunting friends!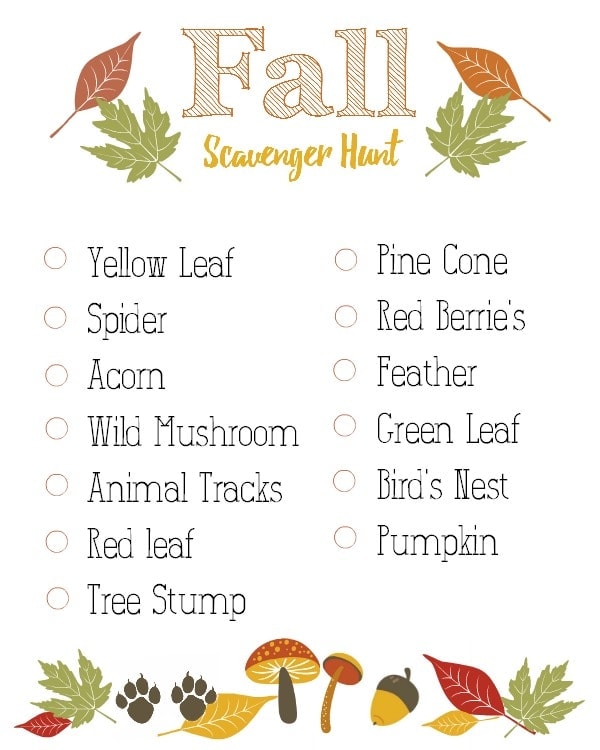 Click HERE to download your FREE Fall Scavenger Hunt Printable
For all free printables on the site, go HERE.