If you're looking for a unique Christmas Printable to add to your holiday decor, how about this one…especially if you're a fan of peppermint!
I had a totally different idea of what to share with you in this post. I had an idea in my head as I started writing the post, and the words, "stop and smell the peppermint" kind of flew from my fingers as I was typing. In case you haven't heard it before "Stop and smell the roses" is a common phrase used to encourage taking pause and breathing in all of the beauty that's around you.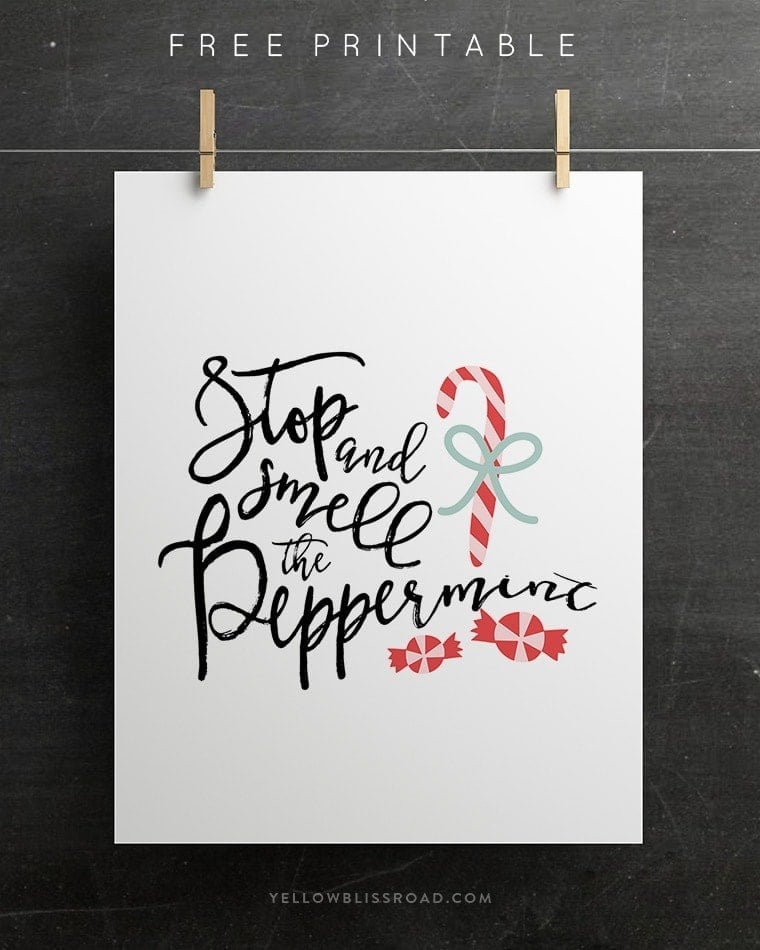 So I stopped, deleted all that I had just typed, and started over!
We are well into the holiday season, and the excitement for Christmas is really starting to build in our house. From the time the tree goes up, ahem, November 1 an all through winter break, it's crazy town around here. Sometimes it's hard in the bustle of the busy season to stop and smell the peppermint and just take joy in the season.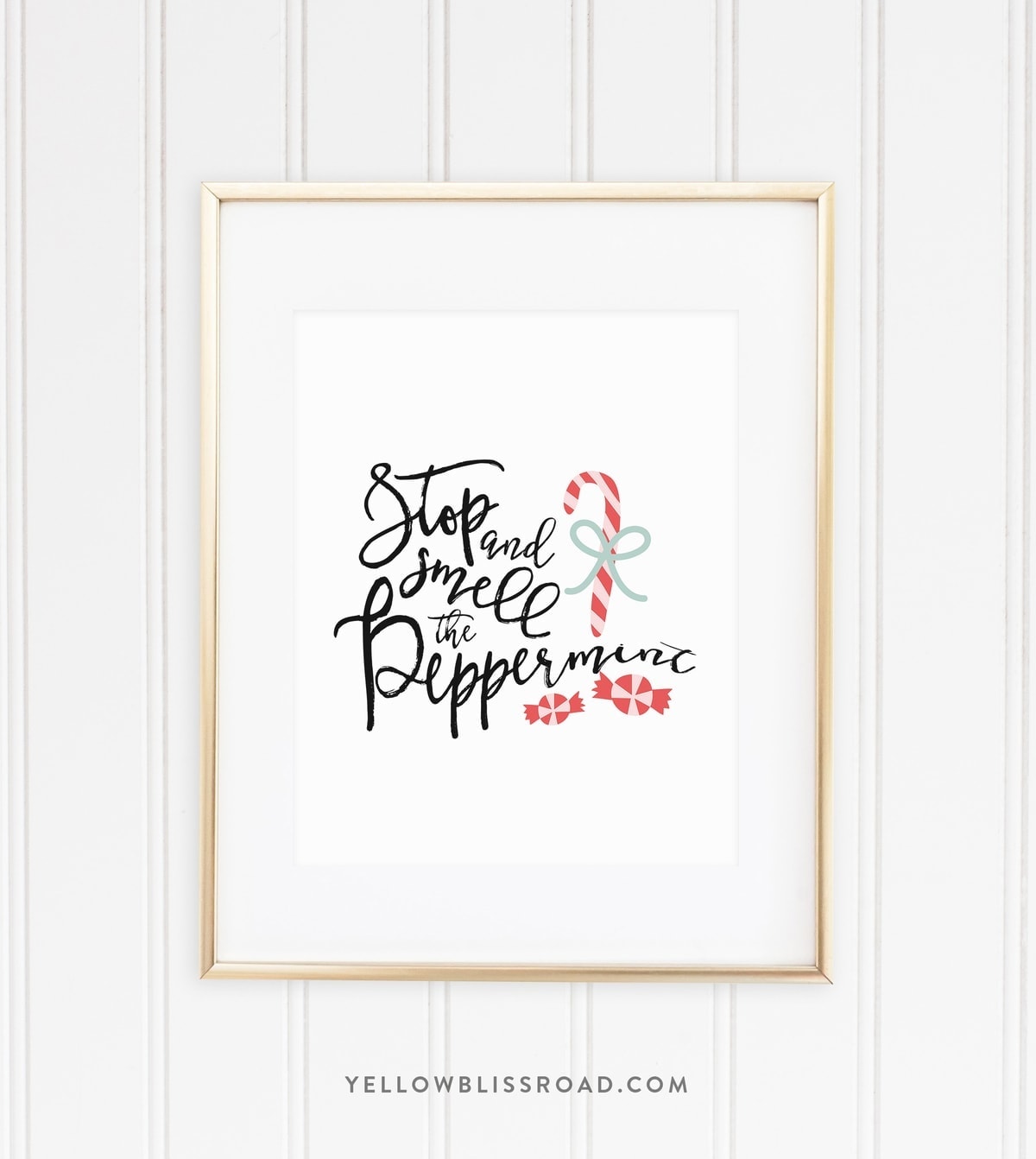 If there's any season that is more difficult to take pause in, it's Christmas. So, while this isn't what I intended for this post, I'm kind of in love with it and this will become my new mantra for the season. I hope you all take a moment today with your kids, with your spouse, or with a good friend, to "stop and smell the peppermint" while all the hustle and bustle of this crazy holiday season goes on around you.