A roux, pronounced "roo", is the key to making smooth and thick sauces and gravies. It takes only two ingredients and knowing how to make a roux is an essential cooking technique!
Use these tips to make a roux for Homemade Turkey Gravy, Baked Macaroni and Cheese, and more!
Pin this recipe for later!
What Is A Roux
A roux is equal parts fat and flour. It is the base of many sauces and serves as a thickener for soups and sauces.
Butter is commonly used, but you can also use oil, bacon fat, or the drippings from roasting or frying when making a gravy. The butter or fat is melted, and then the flour is added and cooked until it is thick and free of lumps. Once it is made, you can then add a liquid to create a super smooth sauce.
How To Make a Roux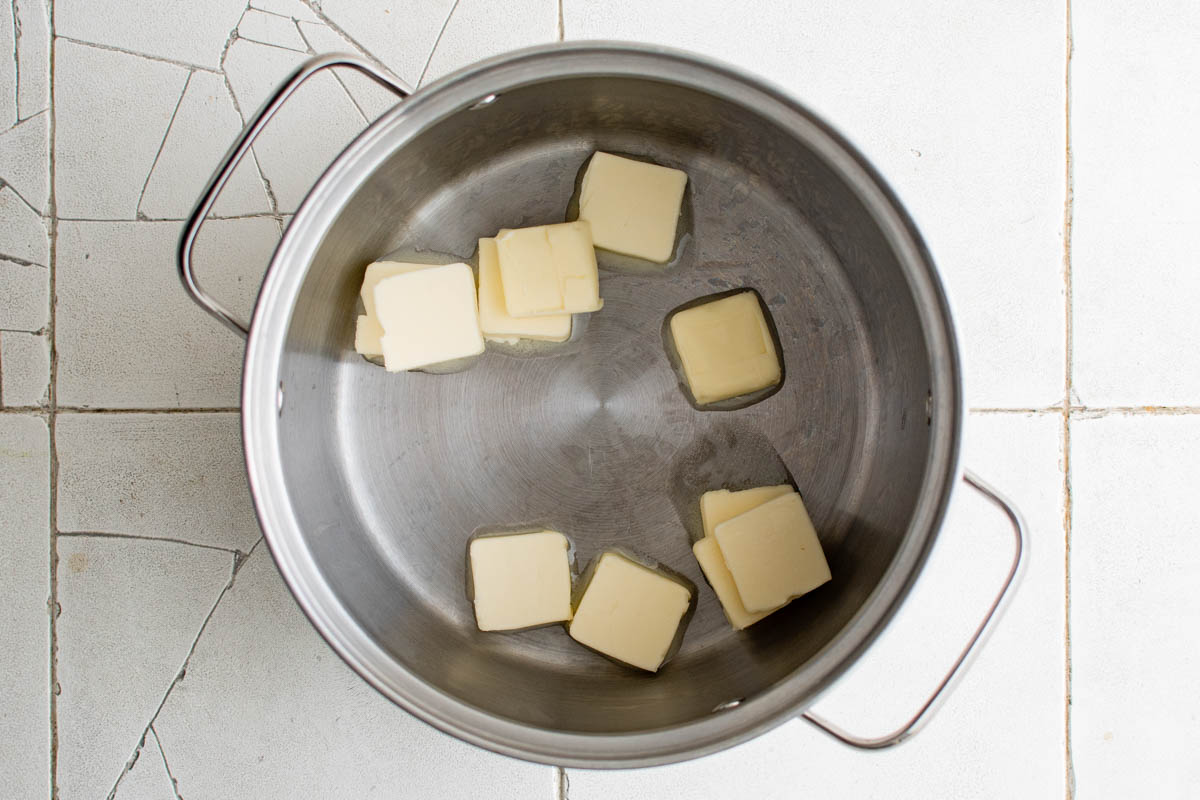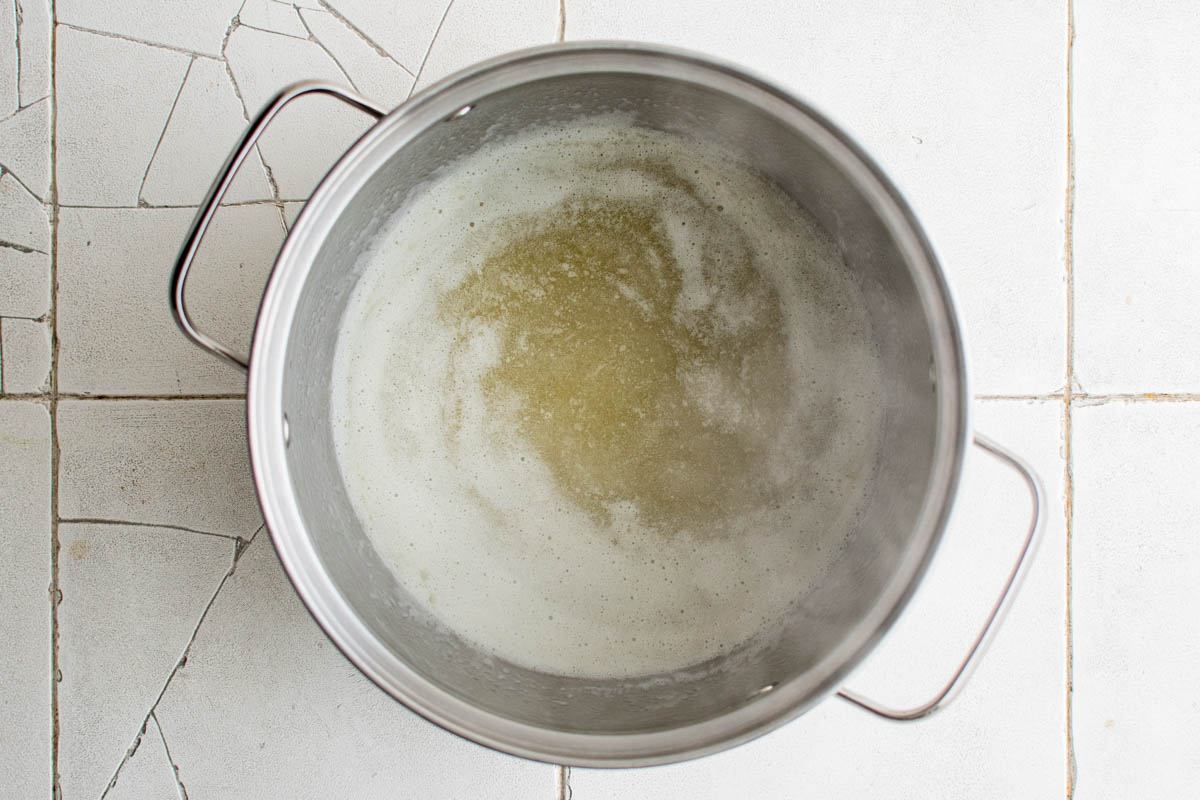 Melt Fat – Start by heating a skillet or saucepan over medium heat and melting the butter, or other fat.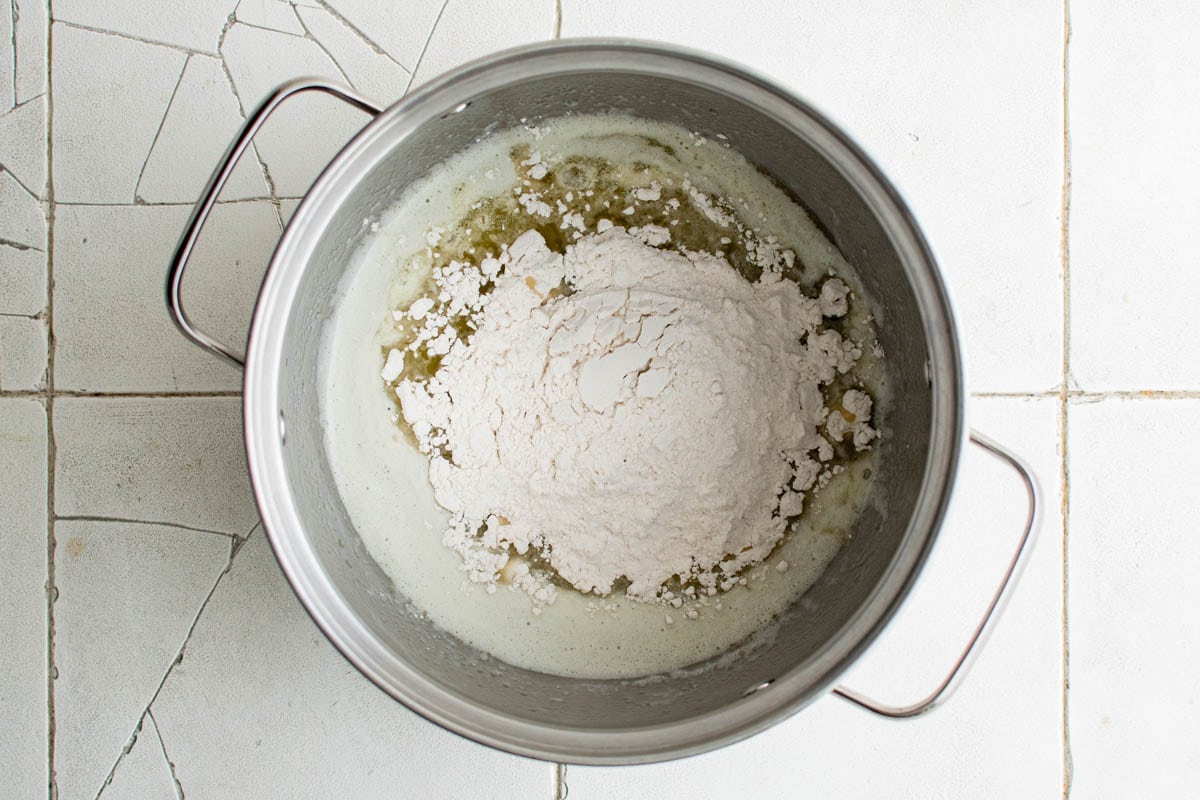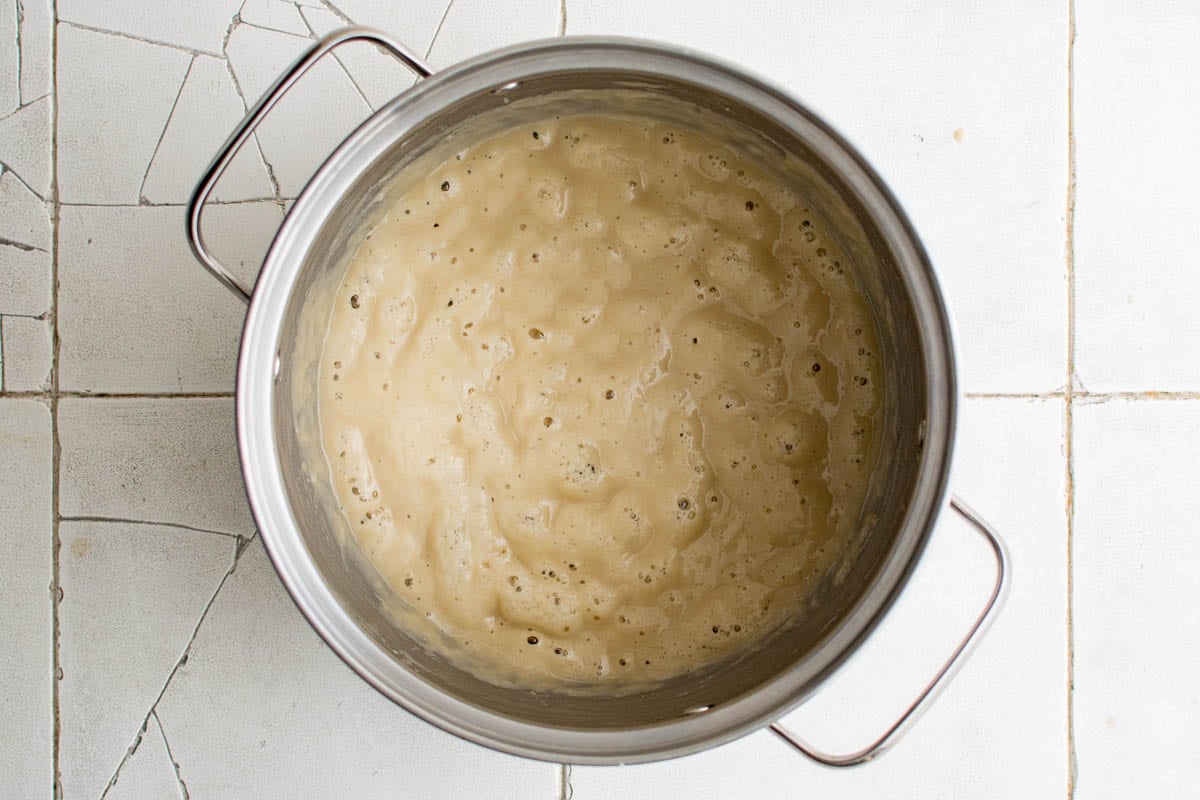 Add Flour – After the butter or fat is melted, whisk in the flour until combined. Cook for a couple of minutes, while whisking, until it is golden and bubbling. There should be no lumps.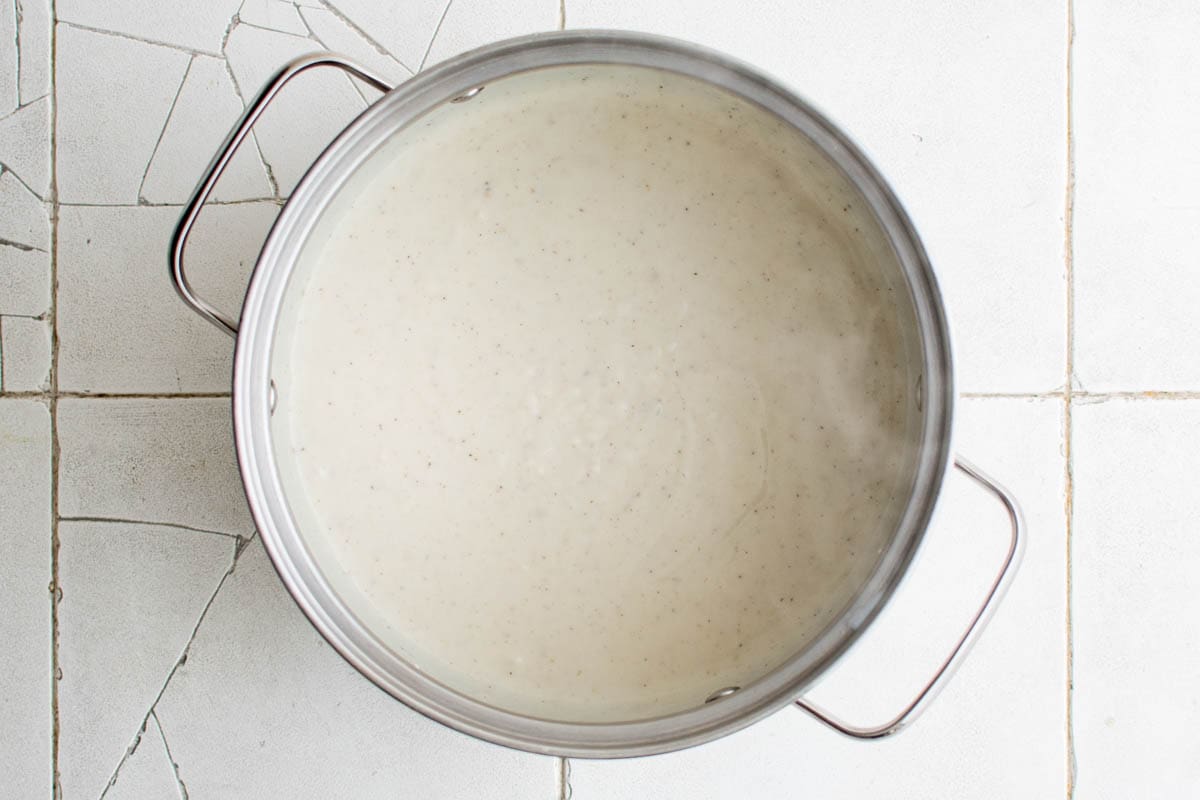 To Turn the Roux into a Sauce – To make a sauce or gravy, add your broth, milk, or another liquid and herbs/seasonings. You can also add cheese at this point to make a smooth cheese sauce, like for mac and cheese!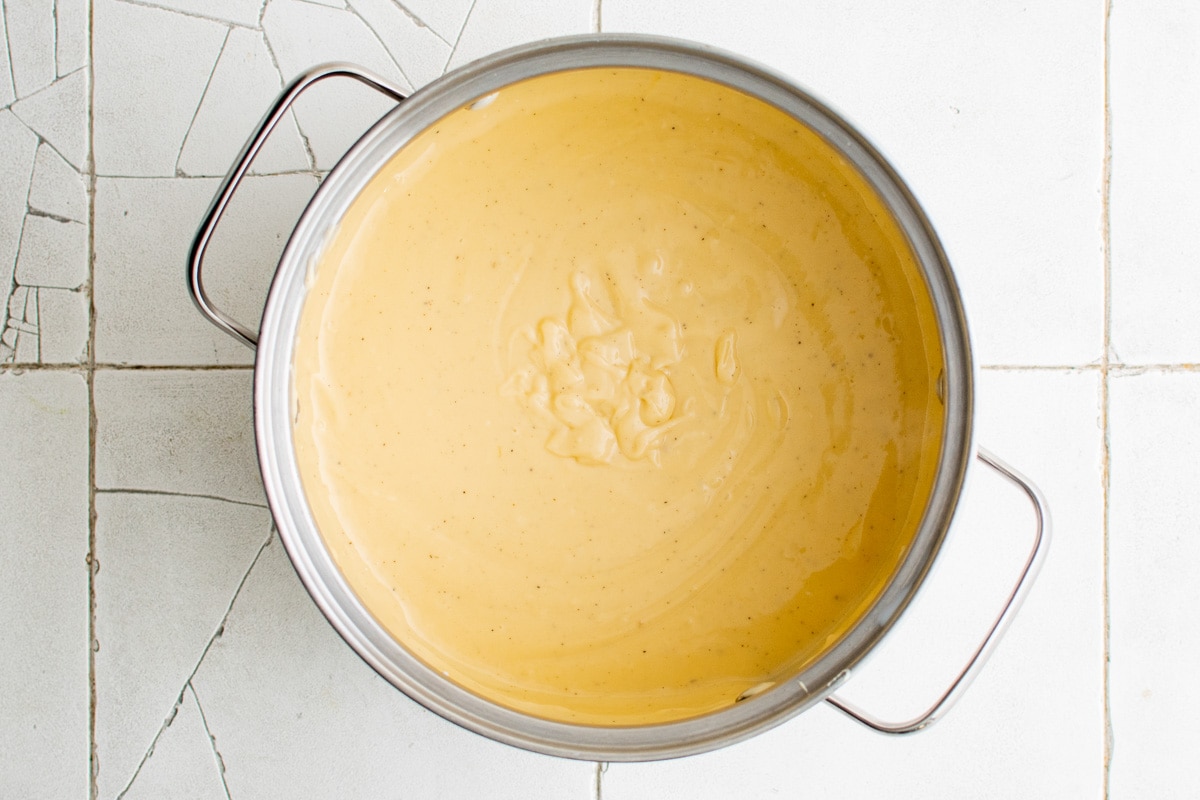 Types of Roux
There are three main stages in making a roux: white, blond, and brown roux. The primary difference between these stages is the cooking time and color of the roux. Different recipes call for different stages.
White: Cook for a few minutes until the mixture is smooth and has a pale, ivory color. It should not take on any brown color. White roux is typically used in white sauces like béchamel and as a thickener for Cheese Sauce or Sausage Gravy.
Blond: A Blond roux is used in a variety of sauces, including velouté and some soups. It is slightly puffed and has a slightly nuttier flavor compared to a white roux. Simmer for 3-4 minutes.
Dark: A brown roux is commonly used in Cajun and Creole cooking, as well as in dishes like gumbo and some gravies. It imparts a deeper, more complex flavor to sauces and soups. It takes at least 5-8 minutes of simmering, so be careful not to burn it; it should have a rich, brown hue but not be black or scorched.
FAQs
What is the ratio for a roux?
A typical roux uses a 1:1 ratio (or equal parts) of fat and flour. For extra thick sauces, you can use a little more flour.
What are the steps in making a roux?
A roux is made in 3 simple steps: melt the butter or fat, whisk in the flour while cooking for a couple of minutes, then slowly whisk in the liquid to make your sauce.
Do you cook a roux on high or low?
It's best to cook the roux over medium heat. You want the roux to get a golden color but you don't want the flour to burn.
How do you know when a roux is done?
The roux is done and ready for the liquid to be added when it is smooth (no lumps from the flour), thick, and lightly golden in color. It will also have a slight nutty smell.
Pro Tips
Do not add flour after adding liquid – It's important to add all of your flour to the fat before you add the liquid. If you add flour after adding the liquid it will clump up and won't properly incorporate into the sauce.
More flour for a thicker sauce – A typical roux uses a 1:1 ratio or equal part. So 2 tablespoons of fat and 2 tablespoons of flour. If you are making a very thick sauce, then you can add a little more flour (3 tablespoons of flour to the 2 tablespoons of fat).
Whisk Frequently – When adding the flour to cook, make sure to whisk often so the flour incorporates into the fat and doesn't clump up.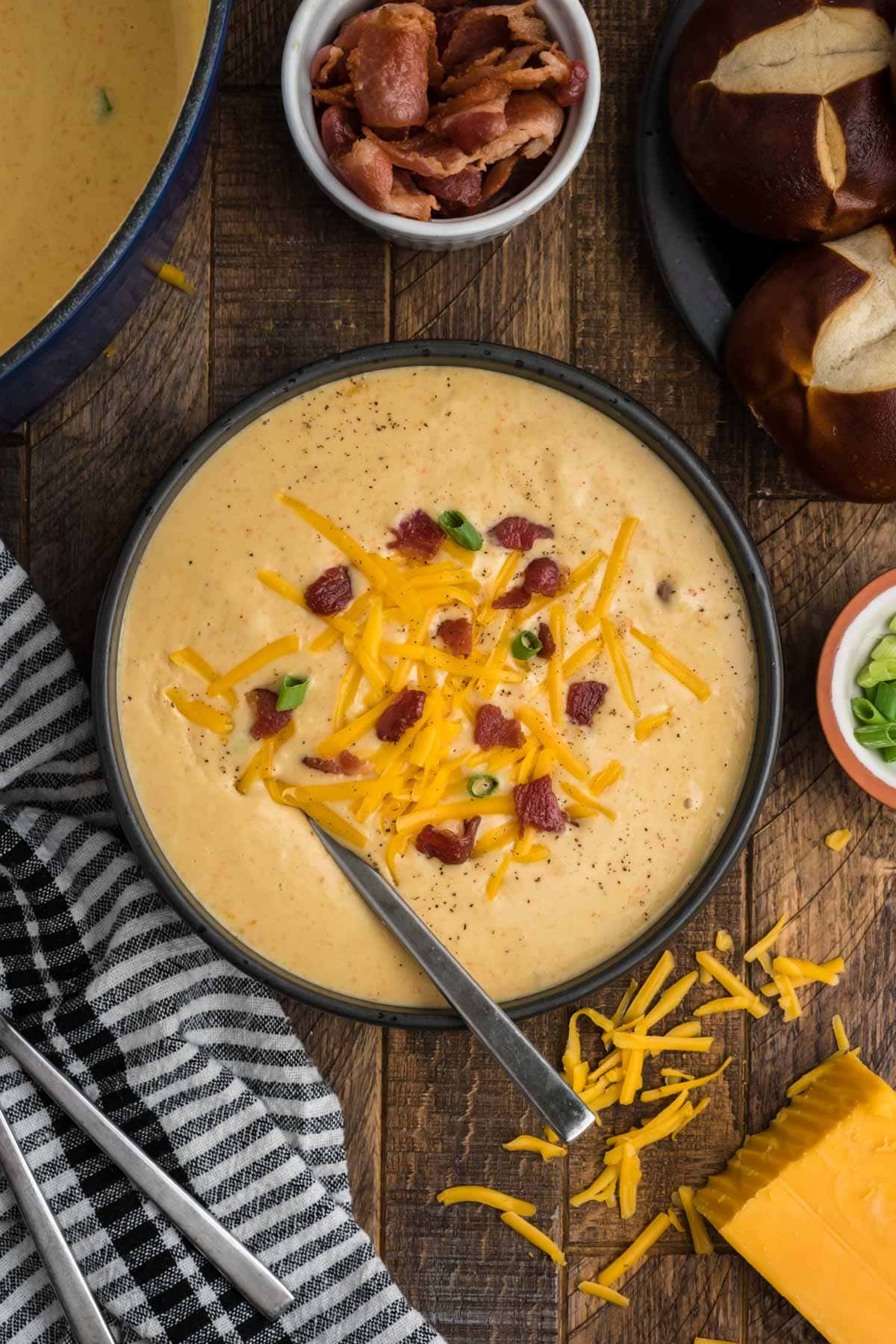 Recipes That Use A Roux
Recipe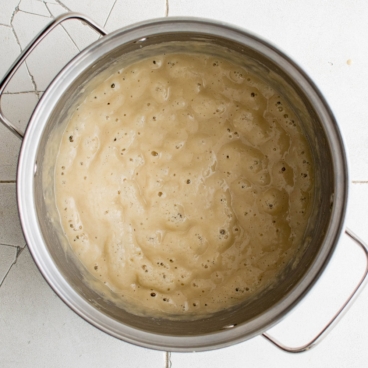 How to Make a Roux
Learn how to make a roux – an essential cooking technique for thickening gravies, soups, casseroles and sauces.
Ingredients
1/4

cup

butter

1/4

cup

all-purpose flour

salt and pepper
Instructions
In a medium saucepan over medium heat, melt butter.

Add flour and whisk constantly until fully incorporated.

Simmer over low heat for 1-2 minutes to cook the flour. It should be slightly puffed and light in color, and have a nutty aroma. For a darker roux, cook for 3-10 minutes (see notes).

Add liquid (chicken broth, milk, cream, etc), whisking to fully incorporate each addition. Add seasonings and simmer to thicken.
Notes
Stages of a Roux:
White: 1-2 minutes
Blond: 3-4 minutes
Dark: 7-10 minutes
Typically 2 cups of liquid is called for when making a sauce or gravy with this ratio of fat and flour. However, it really depends on what you are making. Thicker sauce will need less liquid while thinner sauces need more. If you're not sure, start with less liquid, then add more as needed to make it thinner.