These Italian Chicken Quesadillas are perfect for lunch, dinner or even just a snack. Paired with the Greek Yogurt Dip they will be a hit with your entire family!
Last summer while we were remodeling our home, we lived out of suitcases and shuffled between hotels and my mom's house for about six weeks. My kids were bored a lot of the time so we were always looking for things to do. I try to limit their TV time but they watched a little more than normal during this time. And we discovered a show called "Chopped." I know what you're thinking, how can I not have heard of that show before?! Until last spring I worked as a full time blogger and had a full time second job so that left little time for TV watching. All it took was one episode and I – WE – were hooked. Yes, my 5 and 6 year olds became Chopped fanatics too.
So imagine my delight when I heard about the "Chopped at Home Challenge" I jumped at the chance to participate! The idea is to use Sargento Chef Blends 6-Cheese Italian (with Mozzarella, Provolone, Parmesan and Fontina, plus Romano and aged Asiago), Chicken breasts, red bell pepper and Greek Yogurt. Much easier than lamb brains and cheese in a can!
I have been toying with an Italian Quesadilla recipe idea for a while and these seemed like the perfect ingredients to make it happen. So let's see how it all came together.
First you'll season the chicken and cook in a large skillet. Then remove the chicken to a plate and saute some onions and red bell pepper. Finely chop the chicken into small pieces, or is you cook the breasts whole, you can shred them. Stir the chicken into the onion and bell pepper mixture, add some chopped parsley and balsamic vinegar.
To make the quesadillas, butter a skillet and butter two tortillas. Place one tortilla butter side down in the hot skillet then layer some Sargento 6-Cheese Italian, the chicken mixture and more cheese and top with balsamic vinegar.
Top with the second tortilla, butter side up, and flip.
To make the Greek Yogurt dip, add some Italian dressing mix and chopped parsley.
So what do you think? Would I be Chopped? Or would I move on to the next round?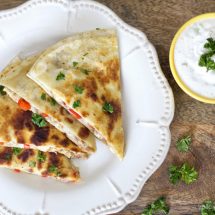 Ingredients
Quesadillas
2 boneless skinless chicken breasts
1/4 teaspoon salt and pepper
1/2 teaspoon garlic powder
2 Red bell peppers diced
1/2 medium onion diced (about 1/2 cup)
2 tablespoons balsamic vinegar divided
2 tablespoons chopped fresh parsley or 2 teaspoons dried
1-8 oz. package Sargento Chef Blends 6-Cheese Italian
4 Large tortillas
butter for frying
Greek Yogurt Dip
1 8- oz container Plain Greek Yogurt
2 teaspoons powdered Italian Dressing Mix
2 teapoons chopped fresh parsley or 1 teaspoon dried
Instructions
Season the chicken with salt, pepper and garlic powder. Add some olive oil to a large skillet and cook chicken over medium-high heat. Remove to a cutting board to rest for at least five minutes, then finely chop or shred.

Add a little more oil to the pan and heat, then add the onion and red bell pepper to the skillet and cook until soft. Stir in chopped chicken, 1 tablespoon balsamic vinegar and parsley.

To make the quesadillas, heat a large skillet on medium heat. Butter the skillet and butter two tortillas on one side. Place one tortilla butter side down in the hot skillet then layer 1/2 cup of the Sargento 6-Cheese Italian, the chicken mixture and another 1/2 cup of cheese, and top with a sprinkling of balsamic vinegar. Top with the second tortilla, butter side up, and flip. Cook until both sides of the quesadilla are golden brown and cheese is melted through.

Serve immediately with Greek Yogurt Dip.
Greek Yogurt Dip
To the Greek Yogurt, stir in about 2 tablespoons Italian dressing mix and chopped parsley. Taste, and add more dressing mix if desired.
Available in 30 versatile varieties, unique blends and distinct cuts, Sargento Shredded Cheese is always cut from blocks of 100% real, natural cheese. For more inspiration, check out the Sargento Pinterest page  or visit Sargento.com for more information. The Chopped at Home Challenge gives viewers a chance to create their best recipe using the selected basket ingredients, including Sargento Shredded Cheese, for a chance to win $10,000!
This is a sponsored conversation written by me on behalf of Sargento®. The opinions and text are all mine.
For more quick and easy dinner recipes, be sure to check these out: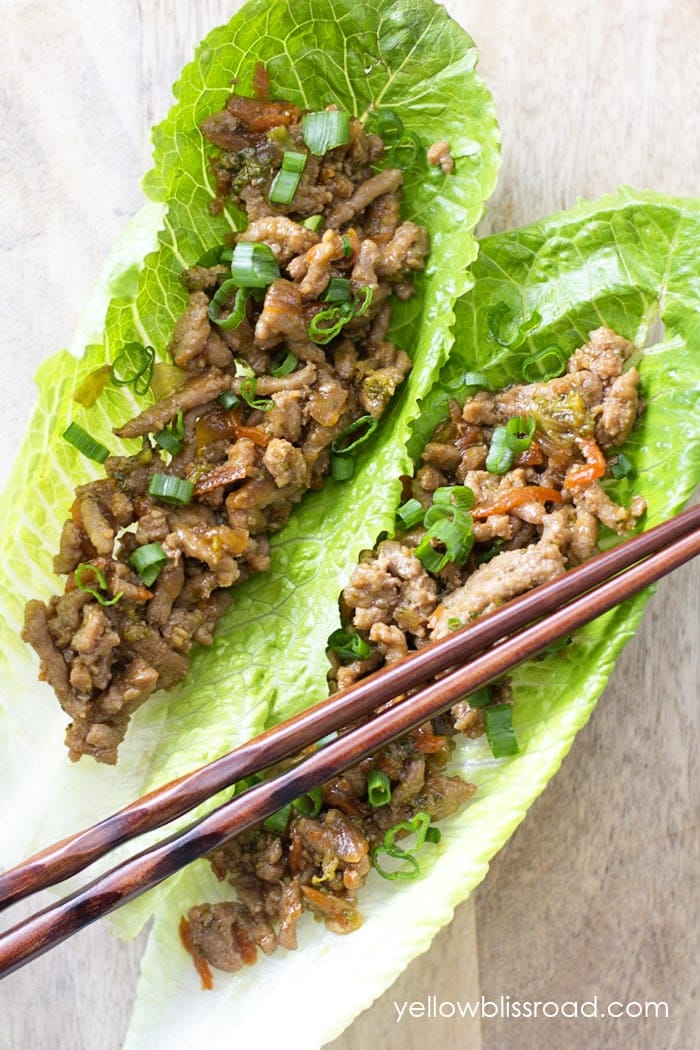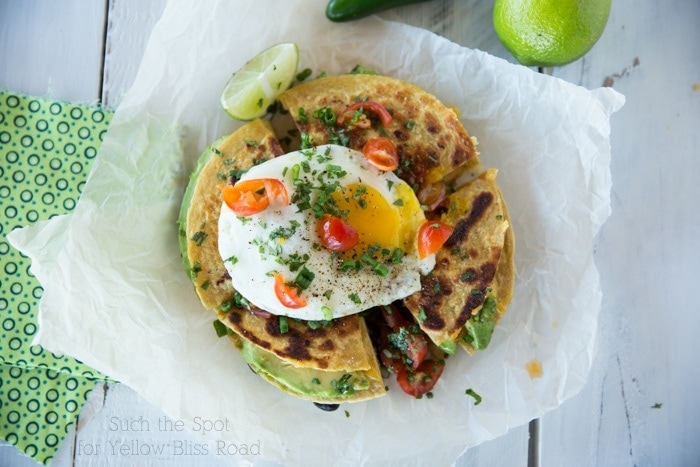 Double Decker Black Bean Quesadillas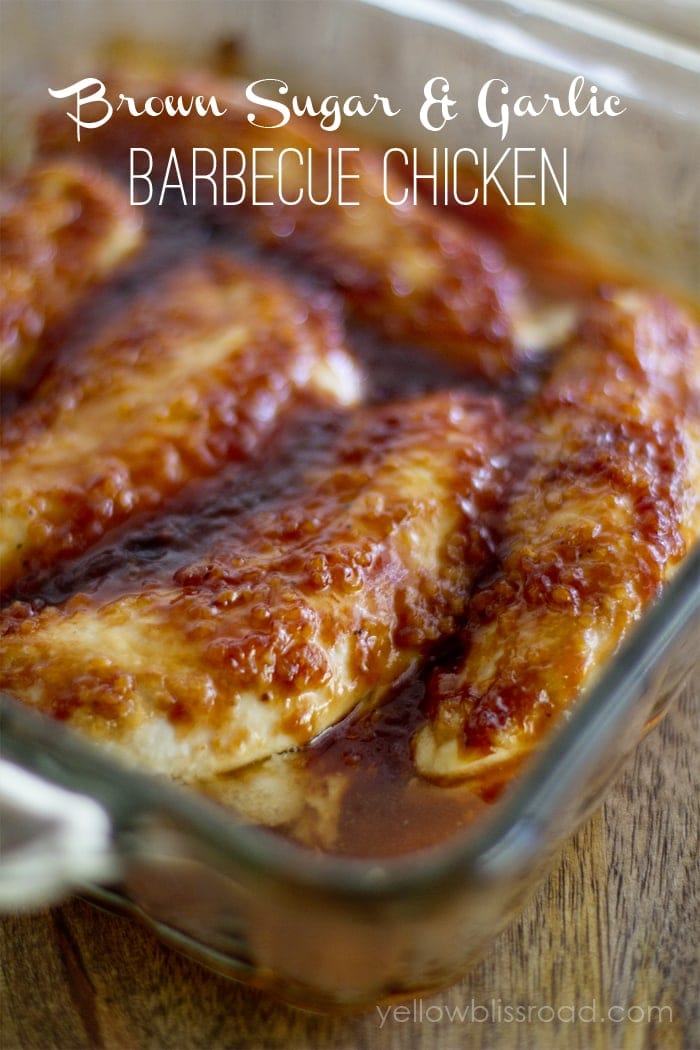 Brown Sugar & Garlic Barbecue Chicken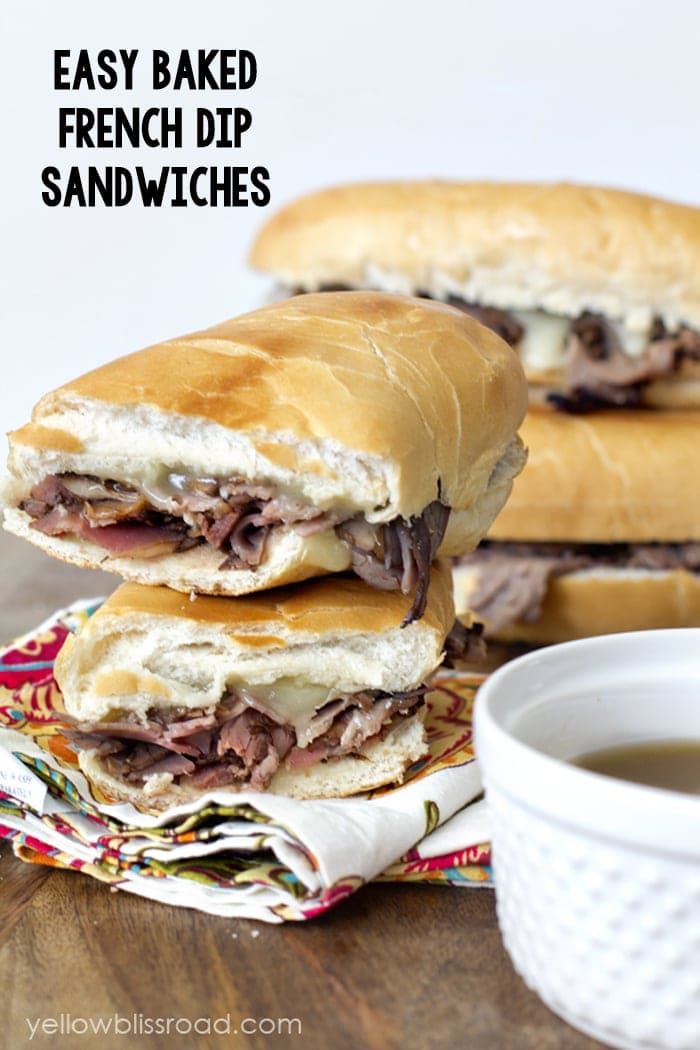 Easy Baked French Dip Sandwiches
Find all Main Course recipes HERE and a complete list of Recipes HERE.
Hi! I'm Kristin, the creative mind behind Yellow Bliss Road where you will be inspired by tons of easy to follow recipes, lots of free printables, and a little sprinkling of life thrown in for good measure.