This No Bake Chocolate Oreo Cheesecake is the perfect summer dessert for backyard barbecues, picnics, or just because it's Tuesday. With creamy, rich chocoalte-y filling and tons of Oreos, you just can't go wrong!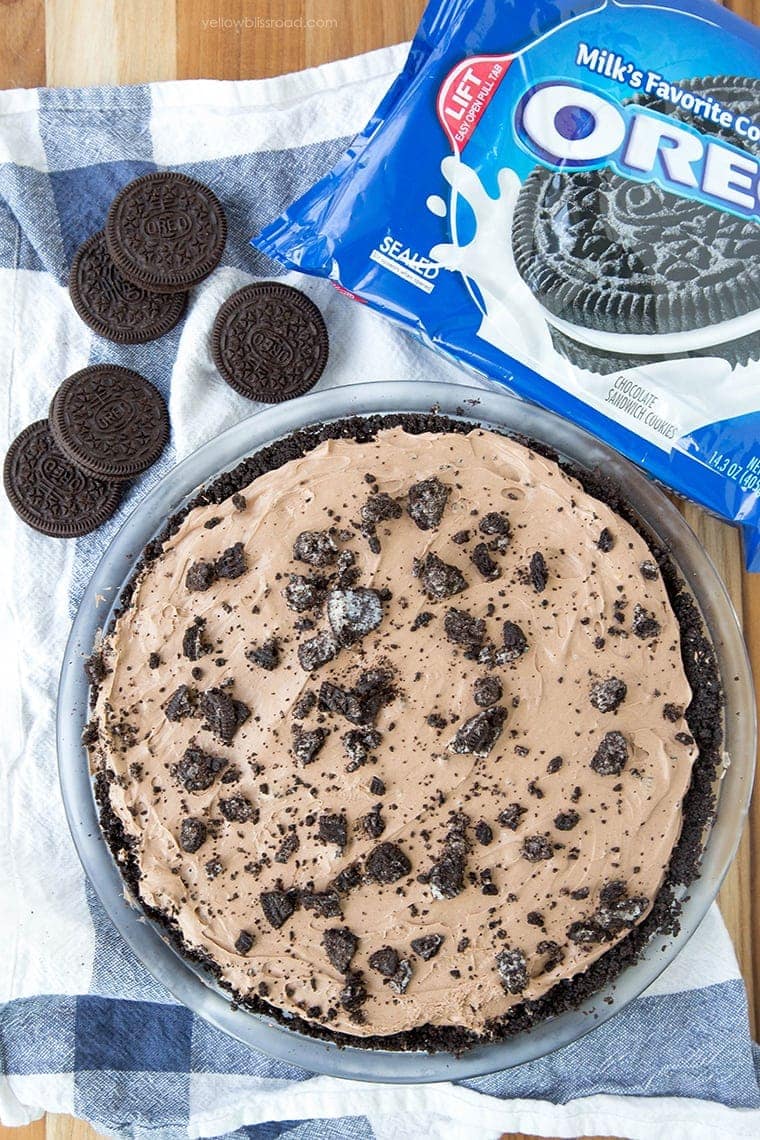 Oreos are a childhood favorite that many adults have grown up with. The whole, how do you eat them debate still goes strong. Do you dunk them in milk? Do you split them in half and lick the cream first? Or do you just put the whole thing in your mouth and enjoy it? Well, I say you eat them in the No Bake Cheesecake. That's the NEW right way to eat an Oreo!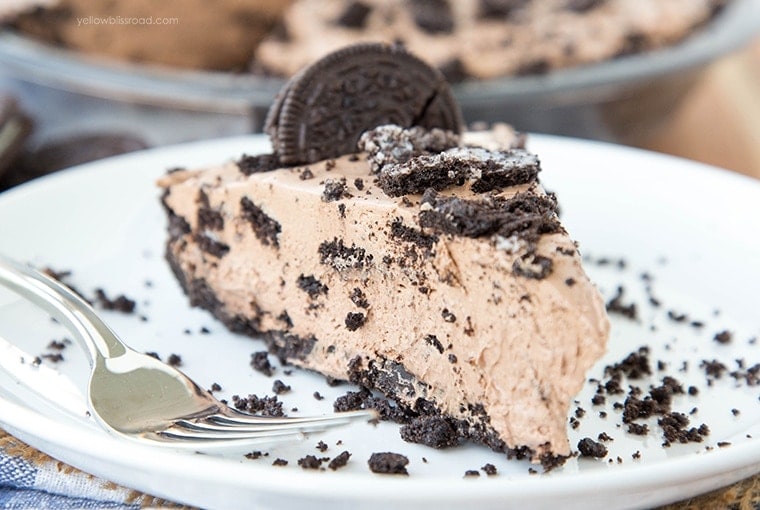 It almost looks like ice cream doesn't it? Cream cheese, non-dairy whipped topping, sugar and cocoa. That's really all that's in that creamy filling. And Oreos of course, but that's kinda obvious right?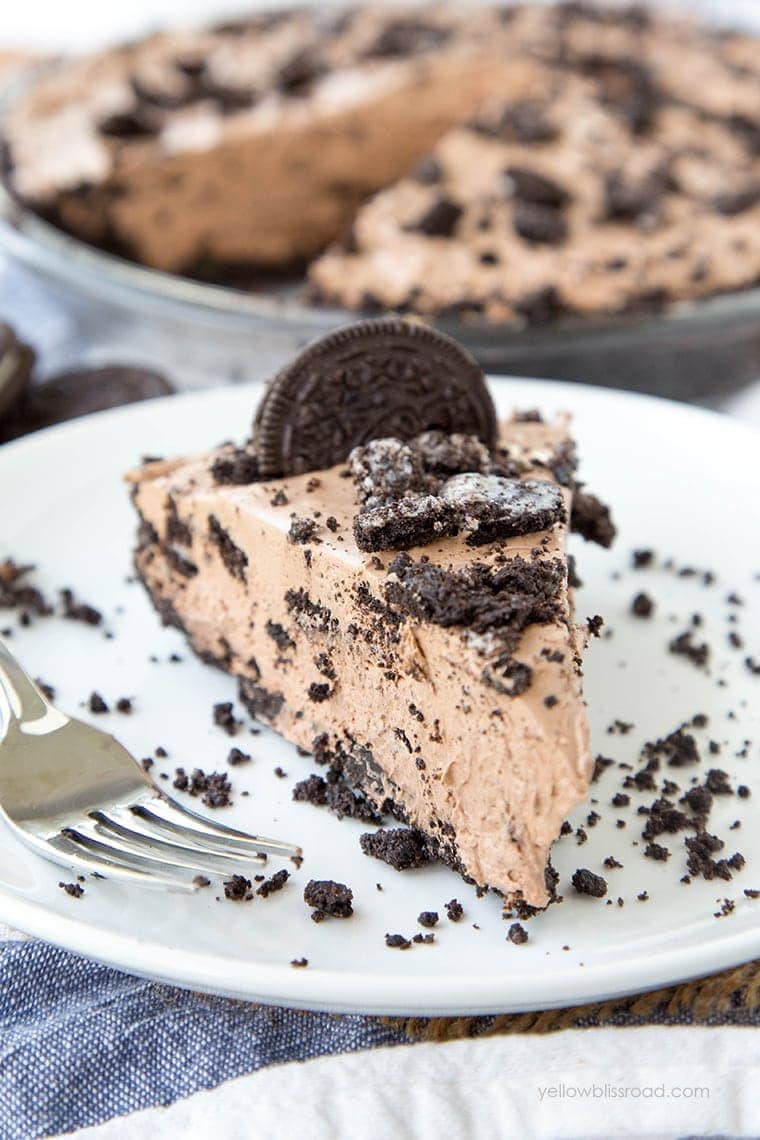 That crust is so delicious, and it's so easy to make that my 7 year old daughter made it! We have used the baking method on this crust and the no-bake, and they both have come out perfect, each with it's own texture. So it's up to you if you want to make it truly no bake, or get a crispier crust with a quick 8 minute bake. You can get the recipe and tips for how to make the crust from Dorothy at Crazy for Crust.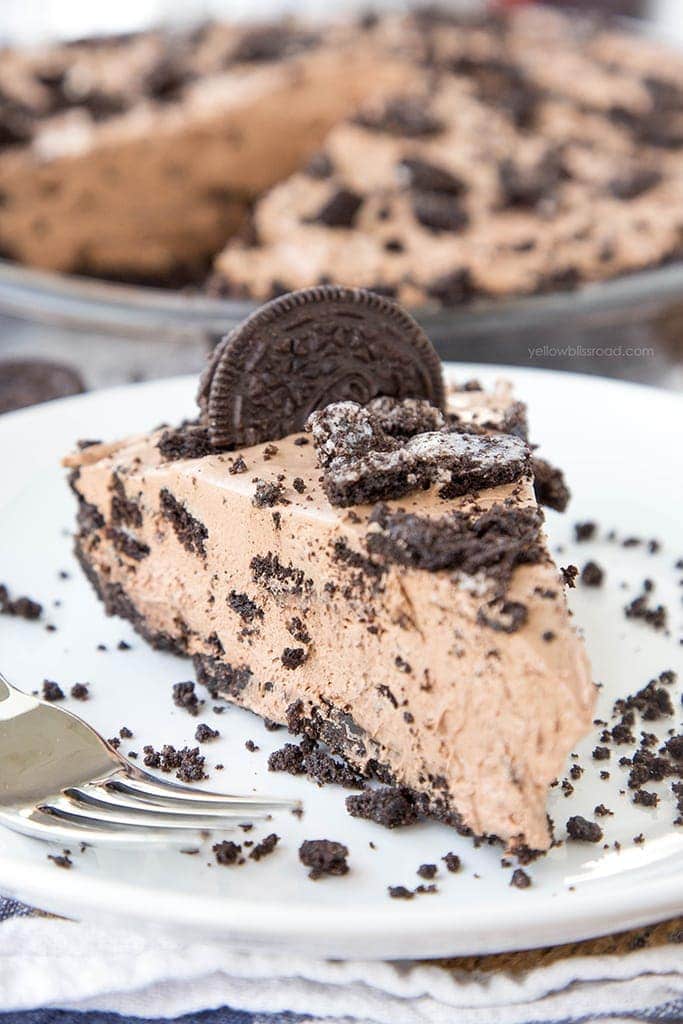 After cutting this slice for the photos I offered to share this piece with my kids. My son doesn't like to share forks but he made an exception because he didn't want to waste time and possibly lose out on a bite to his sister!
Like I mentioned, she made the crust all on her own; the only thing I did was operate the food processor.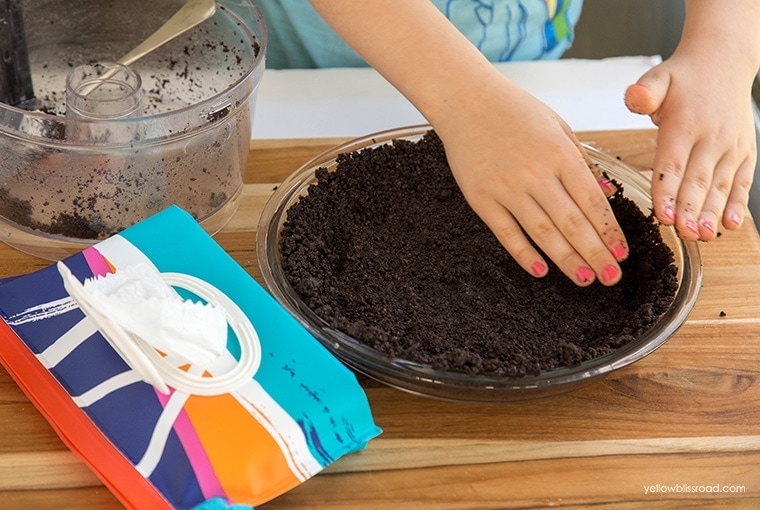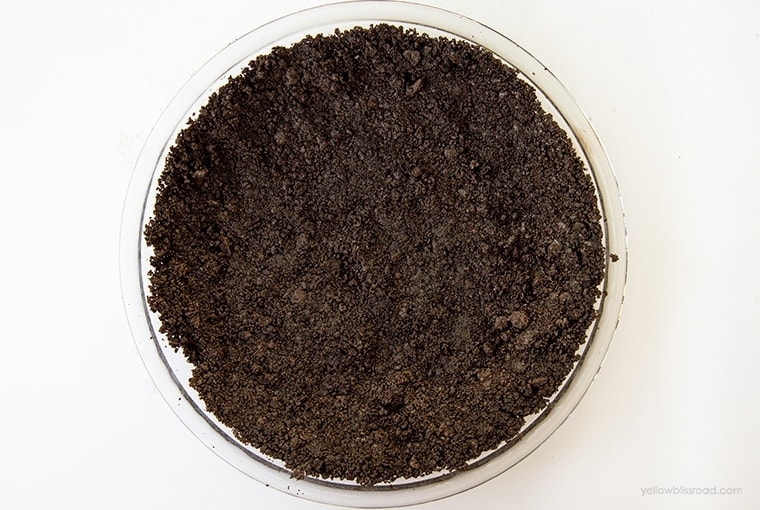 I think she did a pretty great job and she was very proud of herself.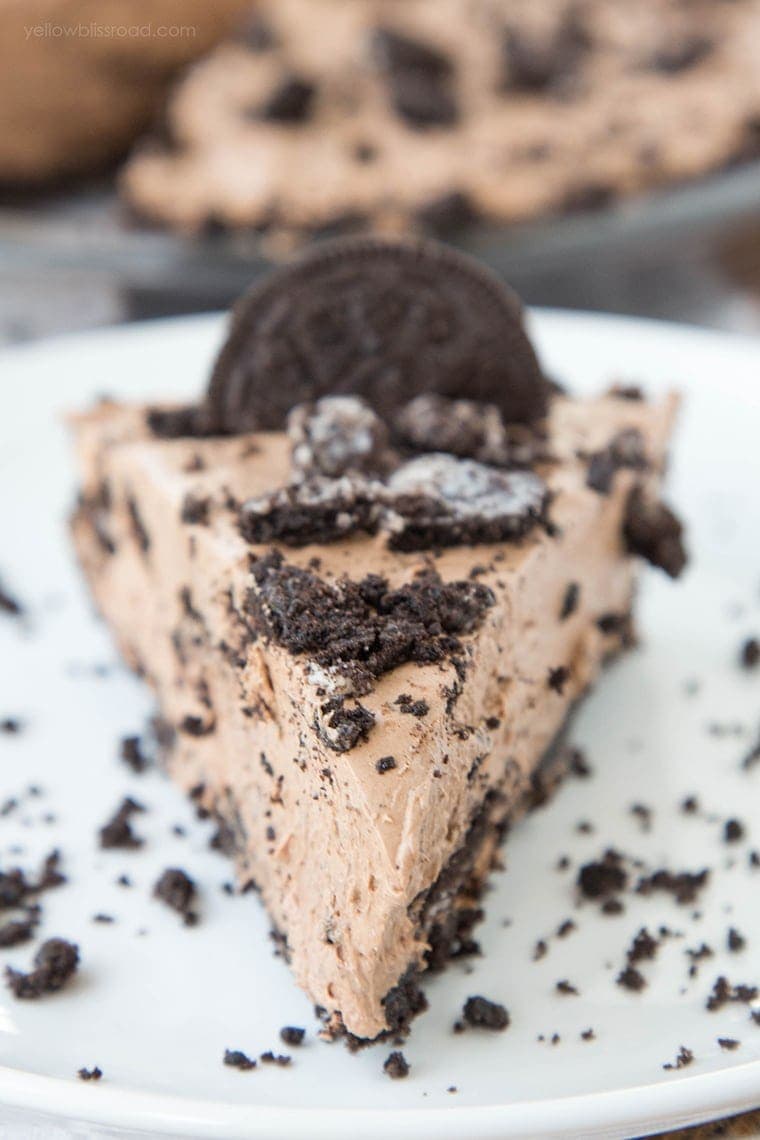 You can serve this No Bake Chocolate Oreo Cheesecake one of two ways; refrigerated, like you see here, or frozen. It freezes beautifully. You just need to let it sit out and thaw for about twenty minutes before slicing. Actually I guess there's a third way – all in one sitting. One dish, one fork; saves on dishes and that's a win in my book.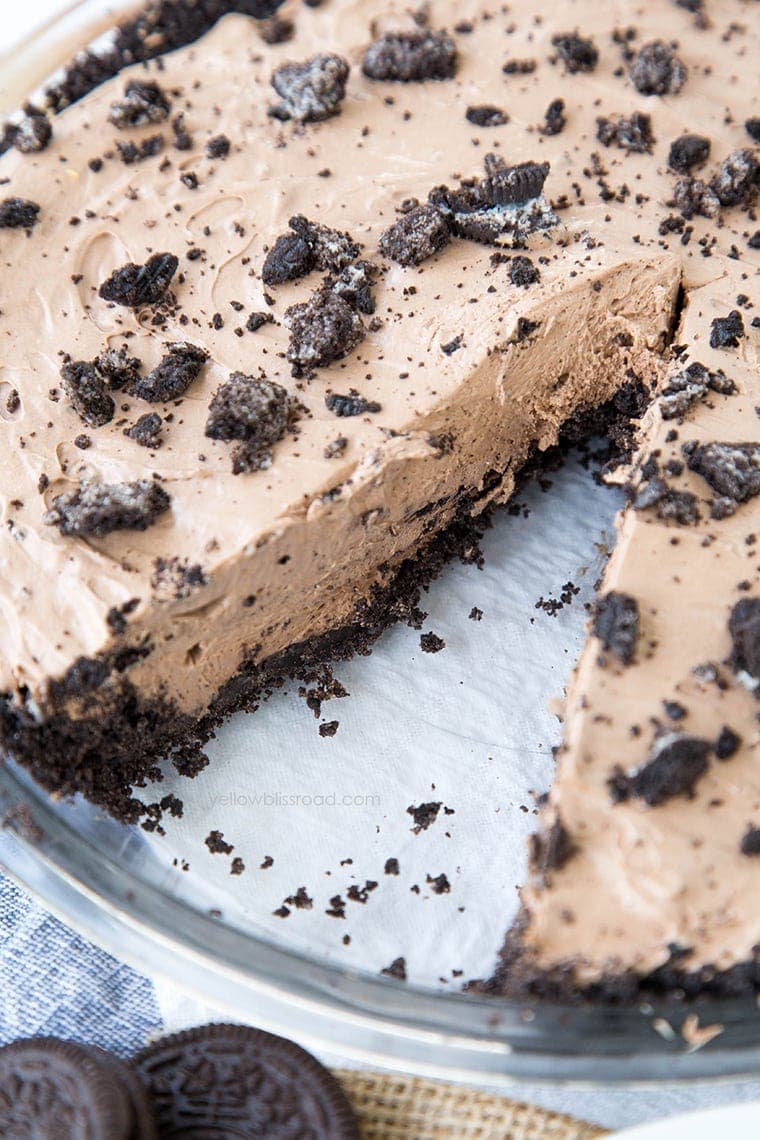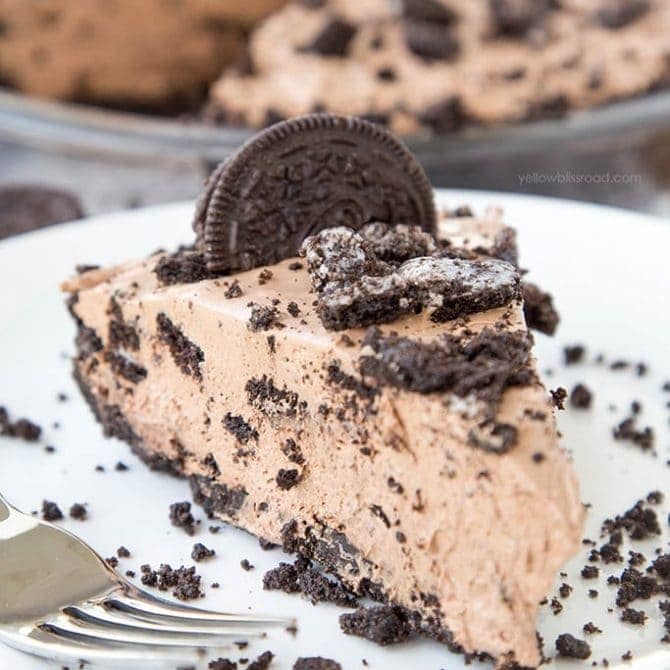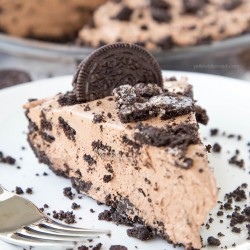 No Bake Chocolate Oreo Cheesecake
Ingredients
!Oreo Crust
25 Oreos
5 Tablespoons melted butter
!Filling
8 ounces cream cheese
3/4 cup granulated sugar
1/4 cup cocoa powder
2 tablespoons milk
1 teaspoon pure vanilla extract
10 ounces Non Dairy Whipped Topping
15 Oreos
Instructions
Prepare Oreo Crust according to directions

HERE

. Place in the refrigerator or freezer to set, at least 30 minutes, more if using the baked version. *Note, you could also purchase a prepared crust.

To prepare the filling, beat the cream cheese, cold, for a full minute in a stand mixer on medium high. *Note, You could also use a hand-held mixer.

Add sugar and beat until sugar is melted and no longer grainy, about 2-3 minutes. Add cocoa, milk and vanilla. Beat until well combined and creamy. Stir in the whipped topping.

Meanwhile, place 15 Oreos in a food processor and pulse until crumbled. Alternatively you could chop into very small chunks, or crush in a bag using a rolling pin.

Fold about 2/3 of the crumbled Oreos into the chocolate mixture. Pour the mixture into the prepared Oreo crust, smoothing the top with the back of a metal spoon.

Sprinkle remaining Oreo crumbles on top for garnish.

Refrigerate for at least 3 hours before serving. This cheesecake is also delicious frozen. Just set out for 20 minutes before slicing.

*Tip - wipe the knife with a wet paper towel before each slice.
For more no bake desserts, try these:
No Bake Reese's Chocolate Cheesecake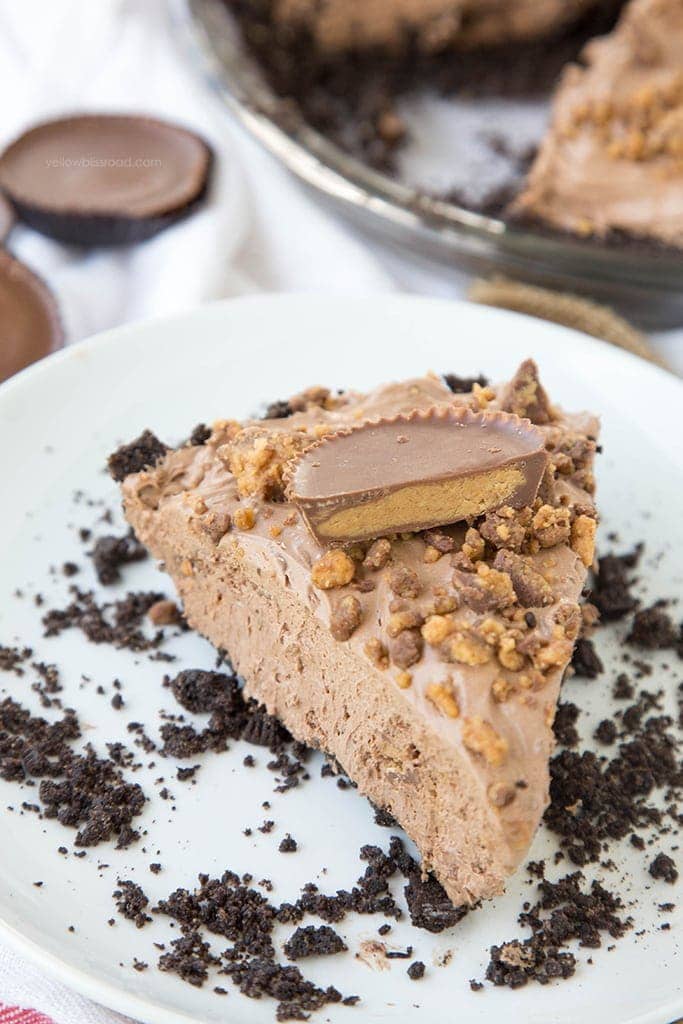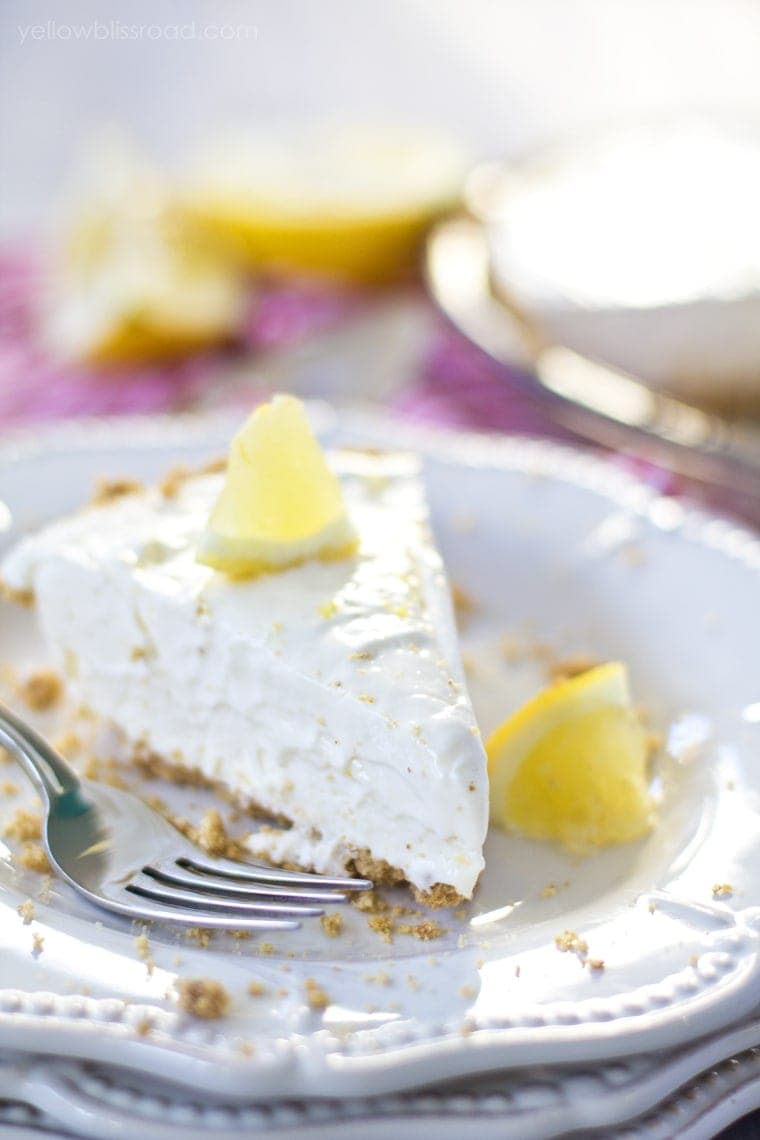 Strawberry Lemonade Ice Box Cake