Recently we gave my daughter a sweet bedroom makeover. She has been obsessed with the color blue/aqua lately, so I wanted to add a little aqua to her room design. Eventually we are going to paint the room a light aqua, but for now, she's happy with this. This whole room design was set into motion when I saw the new Jenni Kayne line at Pottery Barn Kids. I'm not a girly girl in any way, and this line was the perfect way to combine my not-so-girly style with my little princess' super girly style. I'll share sources at the end of the post, so please read all the way through.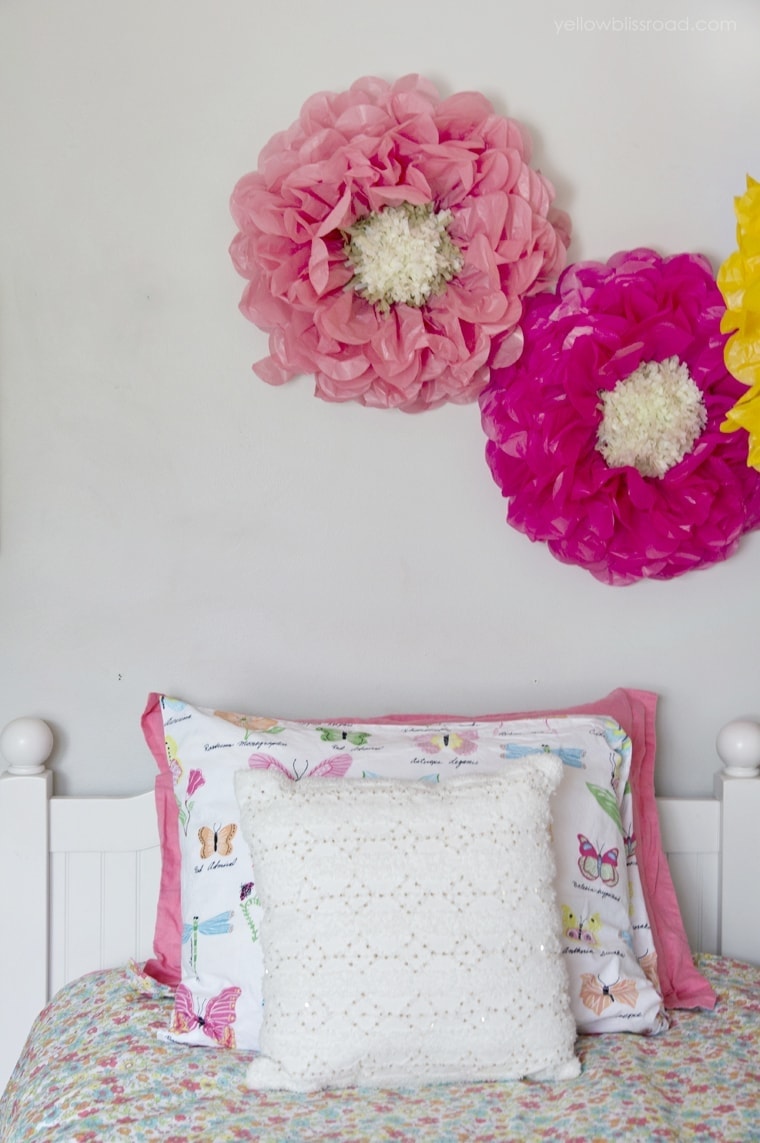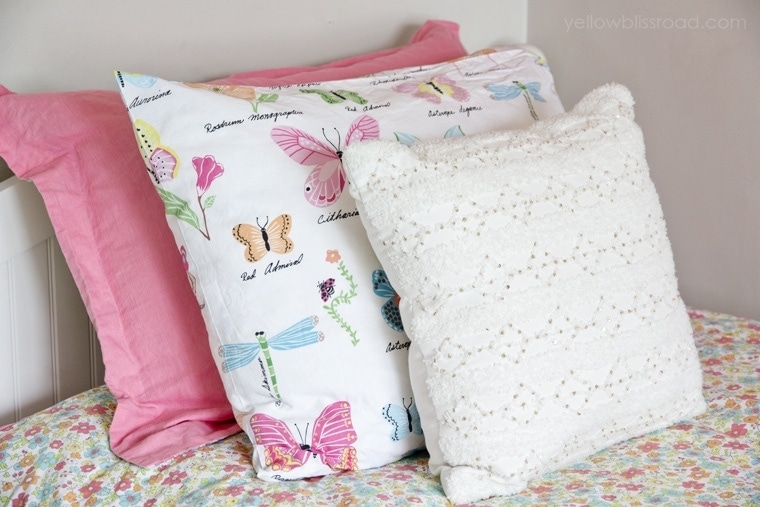 I showed her the bedding and she loved all the little flowers and the colors, and that it had that pretty aqua in it. Once I got the ok on the bedding I could move forward on the rest of the room! I knew I didn't want to do a bunch of DIY, so I spent about 2 months collecting pieces that I thought would be a good fit.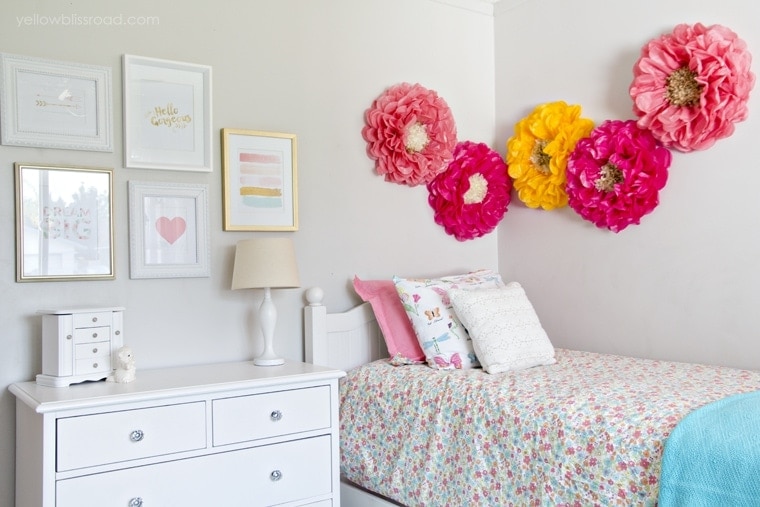 The bedding is so pretty and colorful; it really gave me a lot of different colors to work with. I settled on a palette of coral, aqua and gold.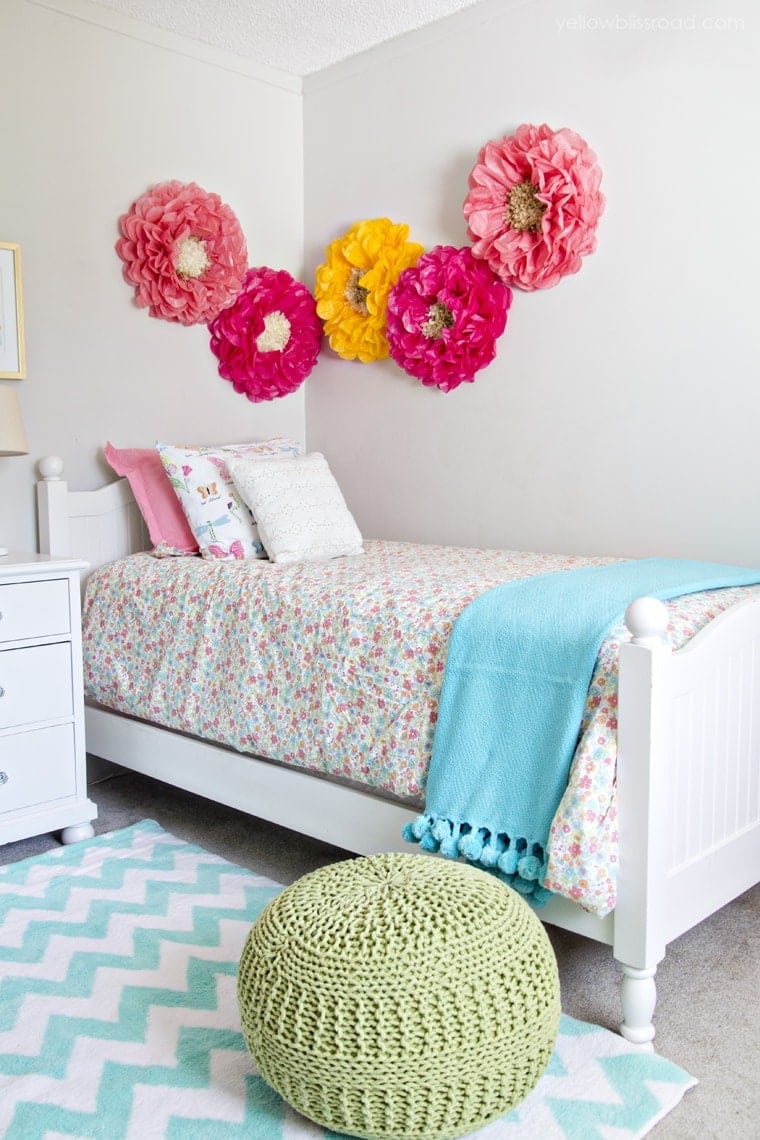 This dresser is actually a Pottery Barn Kids Catalina dresser that I found on Craigslist. Ri wasn't happy with the huge knobs and wanted something a little more feminine, so I found some gorgeous glass knobs at D Lawless Hardware. They completely transform the dresser!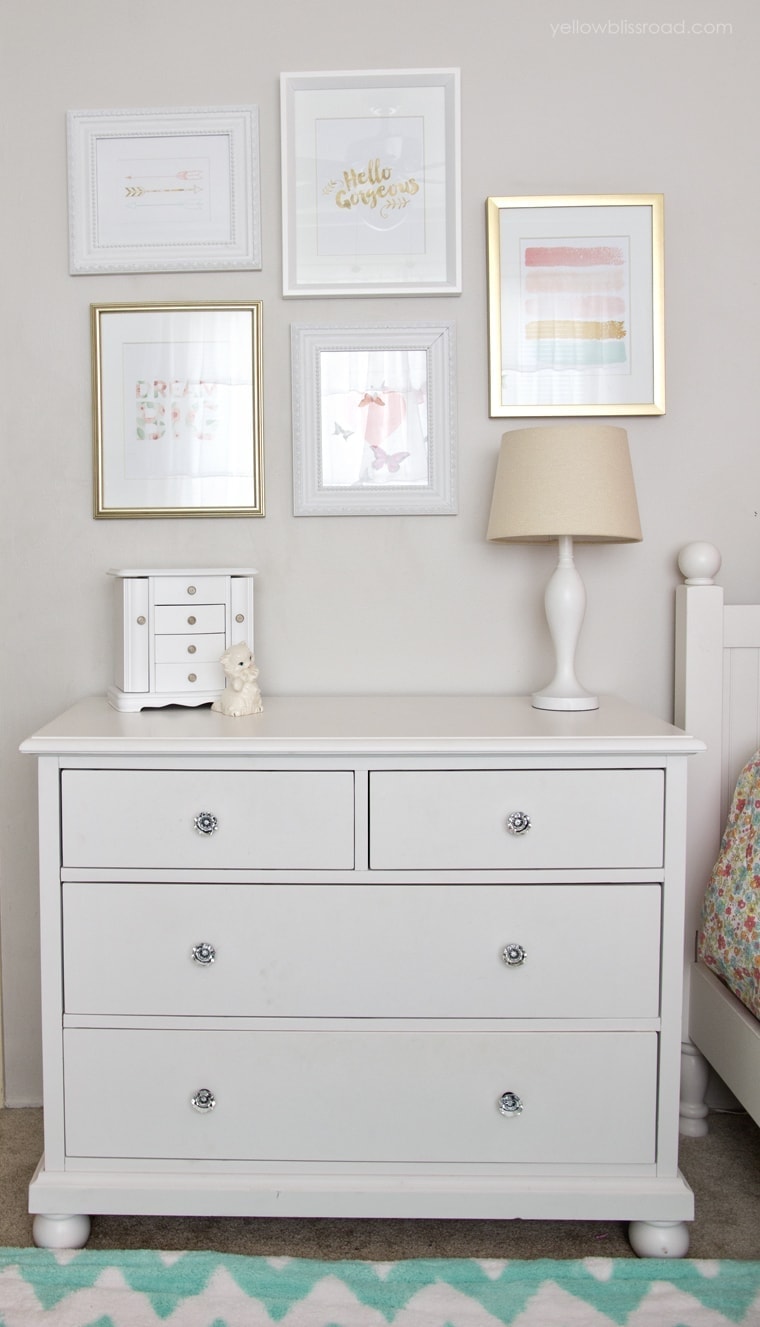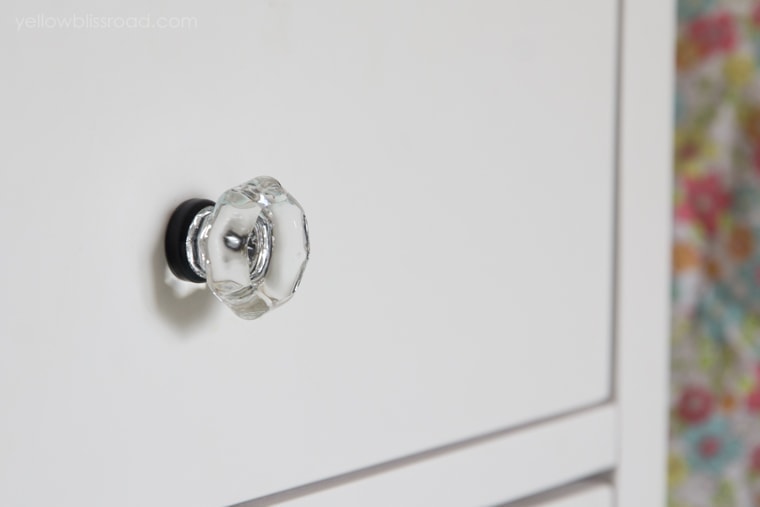 I am head over heels in love with the artwork I added to the walls. I designed four of them, and found the colorful one on the right from Penny Lane Designs on Etsy. Check out the shop – there are tons of gorgeous printable pieces, and they are quite affordable).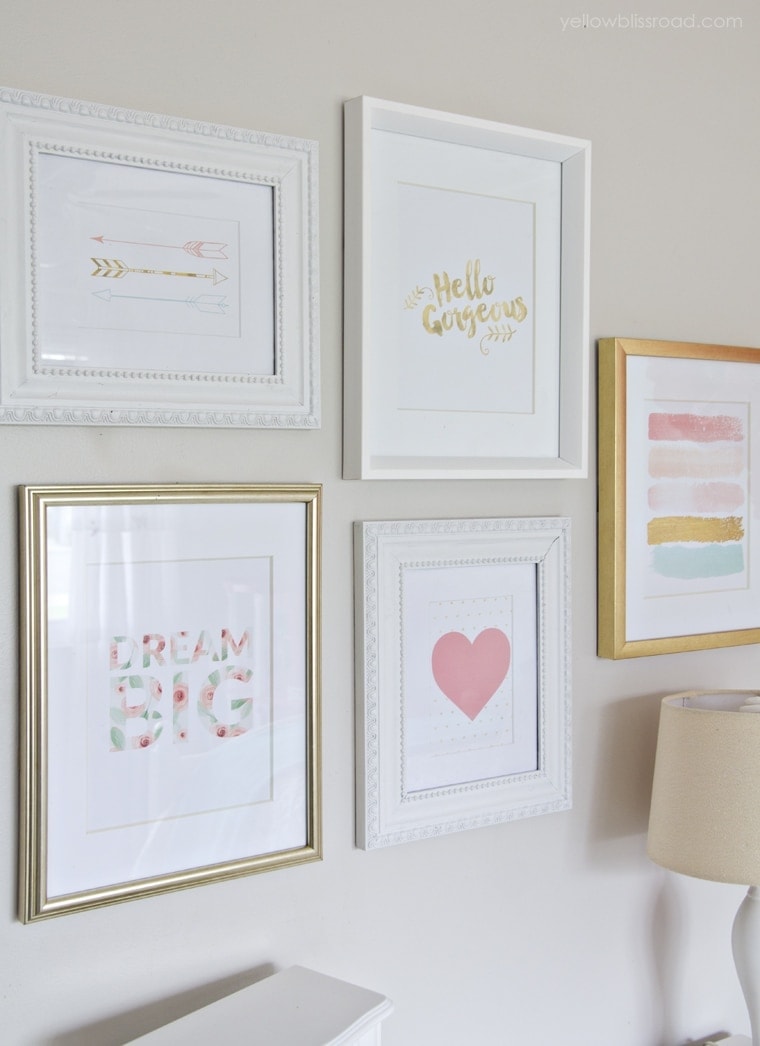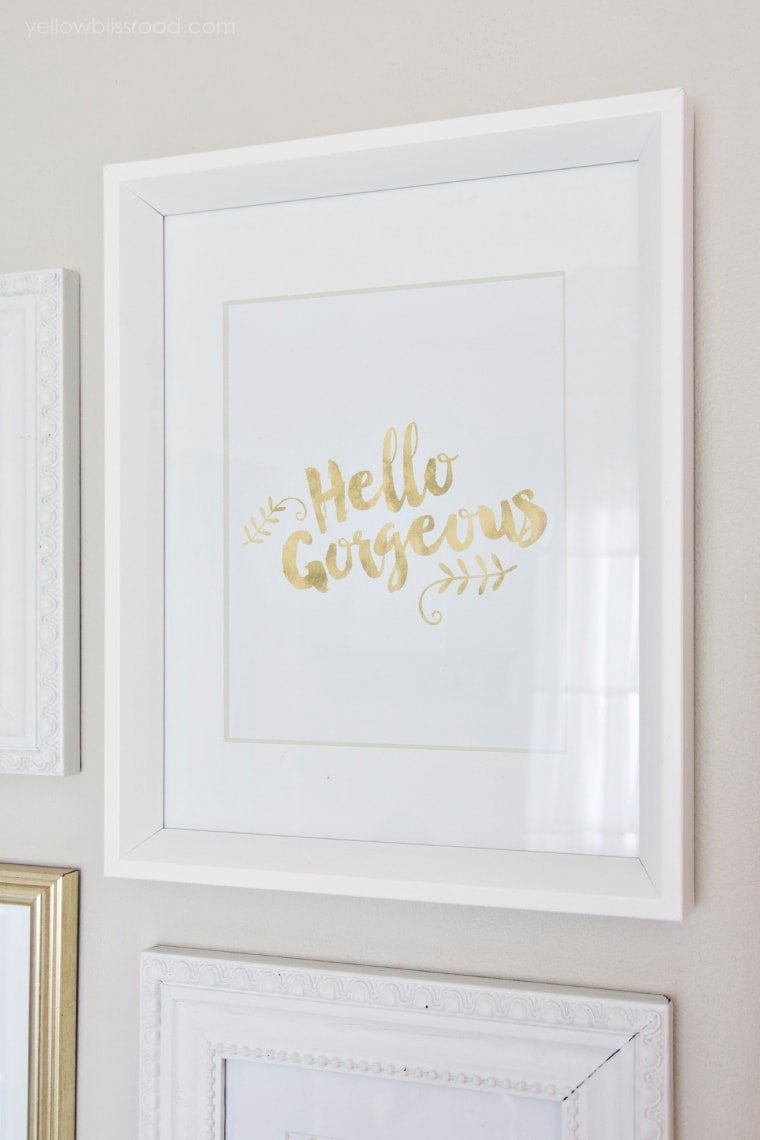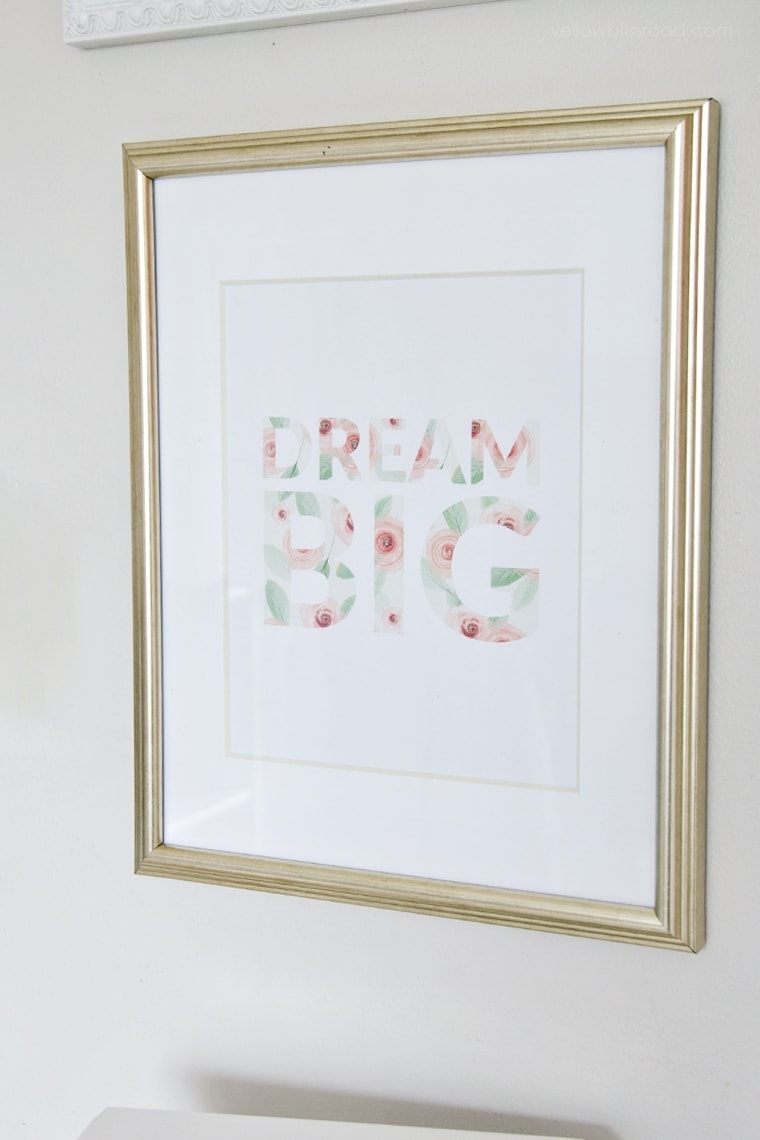 The tissue paper flowers on the wall are really a labor of love, because they were quite the pain in the butt to put together. But they make such a gorgeous statement piece that I don't even mind.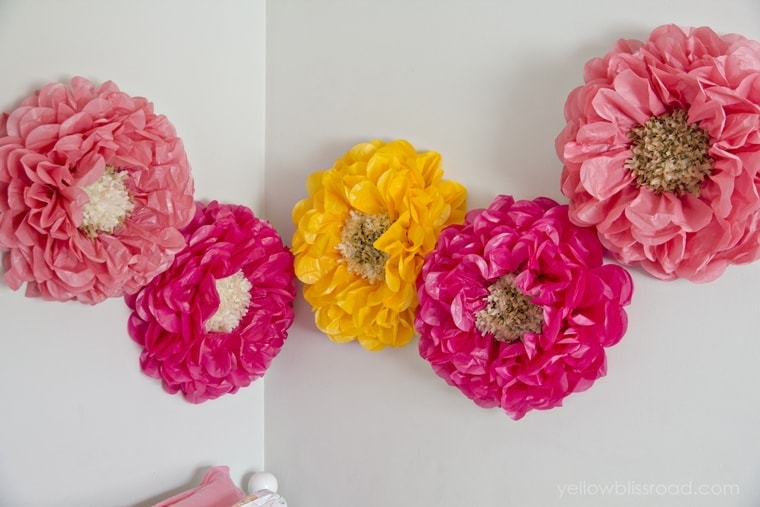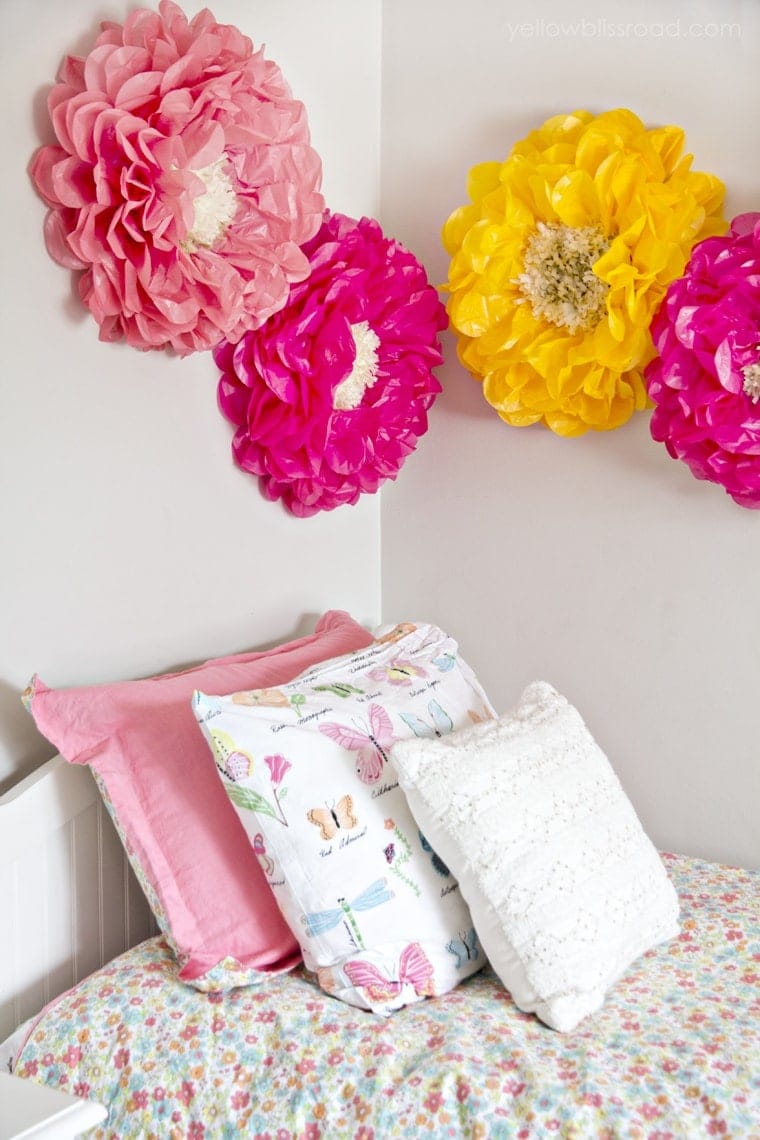 This lovely shelf was a splurge for a shelf, at $35 on sale. But I knew exactly where I would put it and I knew that the little princess would love the crown.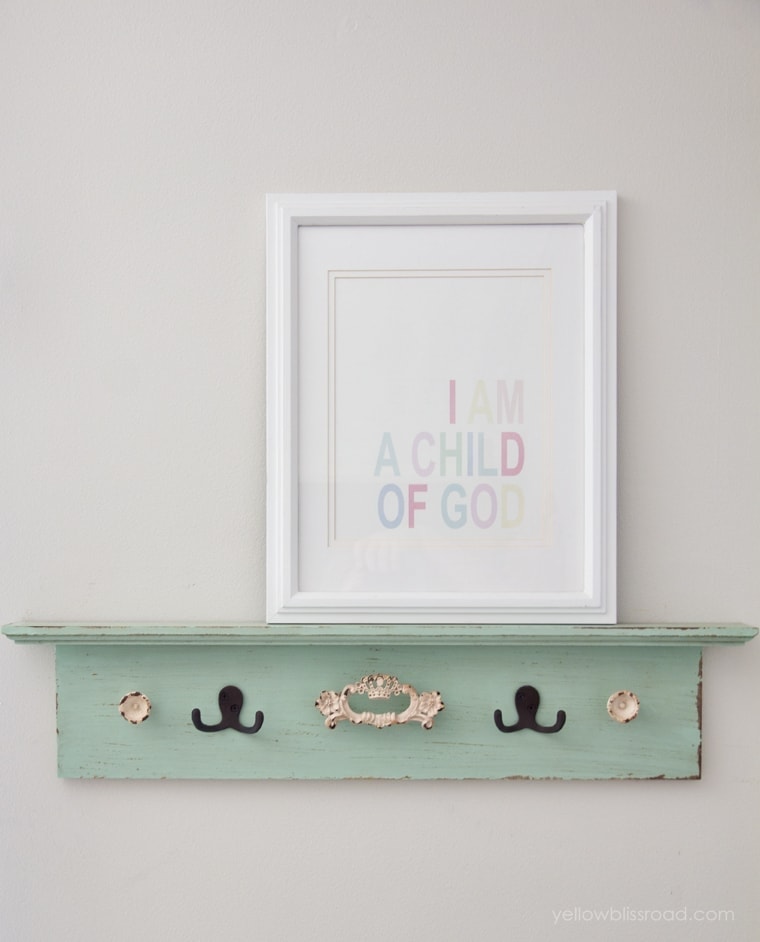 Another splurge was the stick on butterflies that we attached to the curtains. They really dress up the boring white curtains and add a splash of color and interest.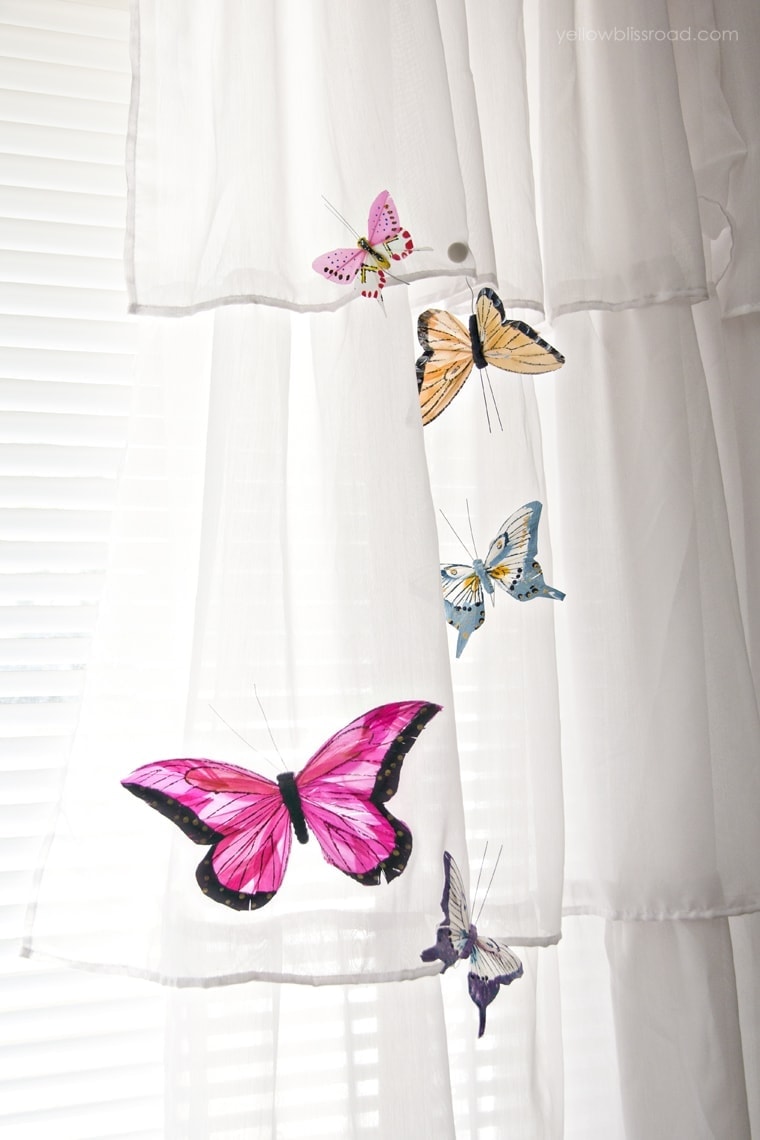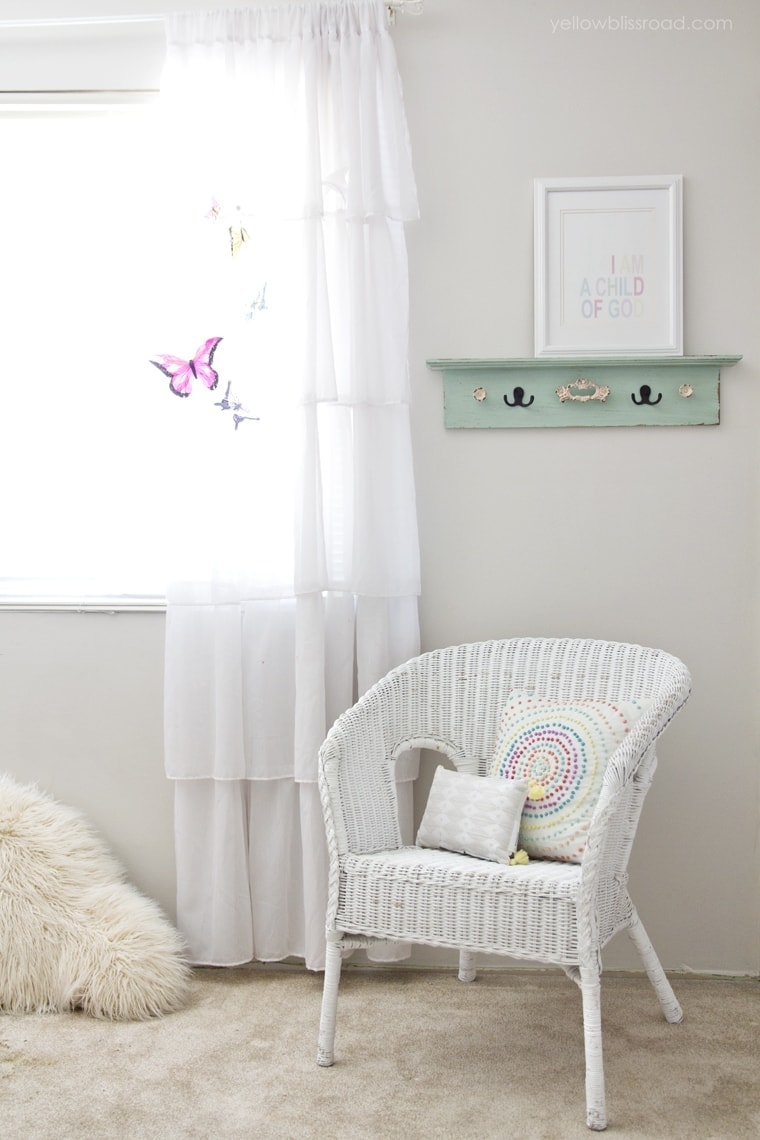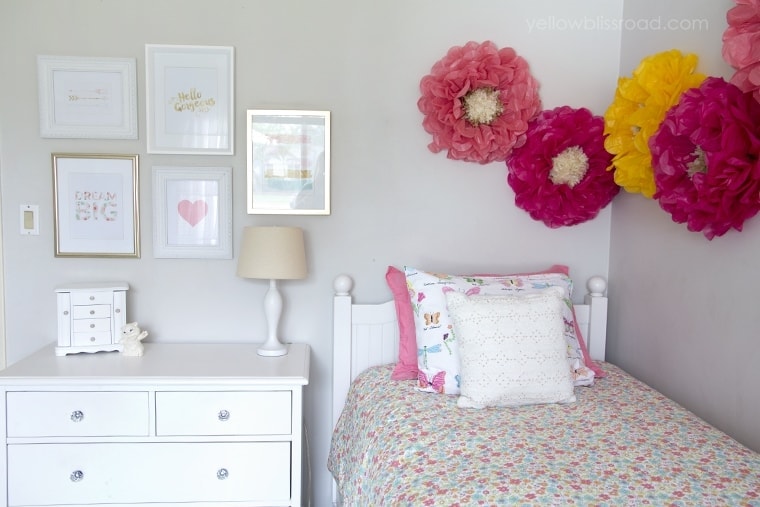 The not-so-little princess is really enjoying her new room. If you want to see the room's makeover from three years ago, you can see it HERE.
SOURCES:
Bedding, throw blanket, stick on butterflies: Jenni Kayne line at Pottery Barn Kids
Throw pillows, rug, curtains, wreath: Target
Tissue Paper Flowers: Martha Stewart Crafts at Michaels
Picture Frames: Michaels
Dresser, Bed: Pottery Barn Kids
Shelf: Michaels
Dresser drawer knobs: D Lawless Hardware
Child of God artwork: Made by me, several years ago
Chair: Goodwill