Free printables are a great way to add color and style to your home decor without breaking the bank, and for someone who likes to change out decor often (like me) they are a lifesaver! This "Hello Gorgeous" printable was used in my daughter's room makeover recently, and I had several requests to offer it as a printable. How could I say no?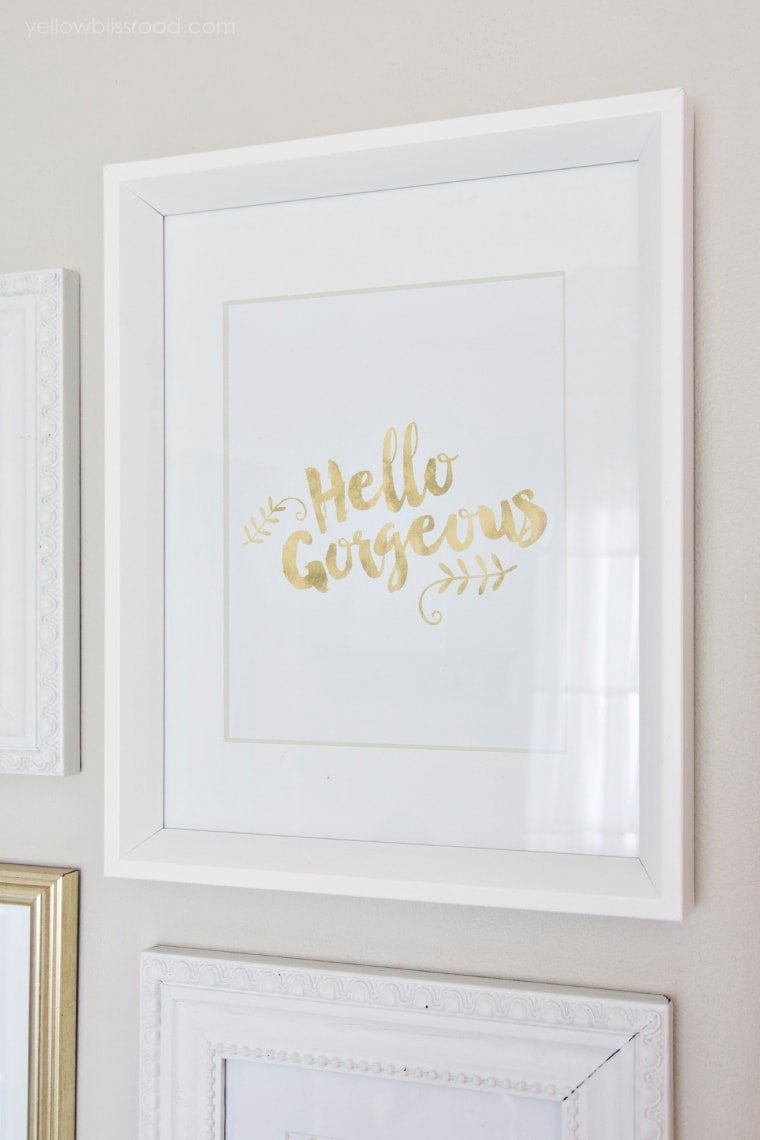 The original was created in a gold tone, but I thought you might like to have some color options. I've added five additional colors so the printable can fit easily into any color scheme!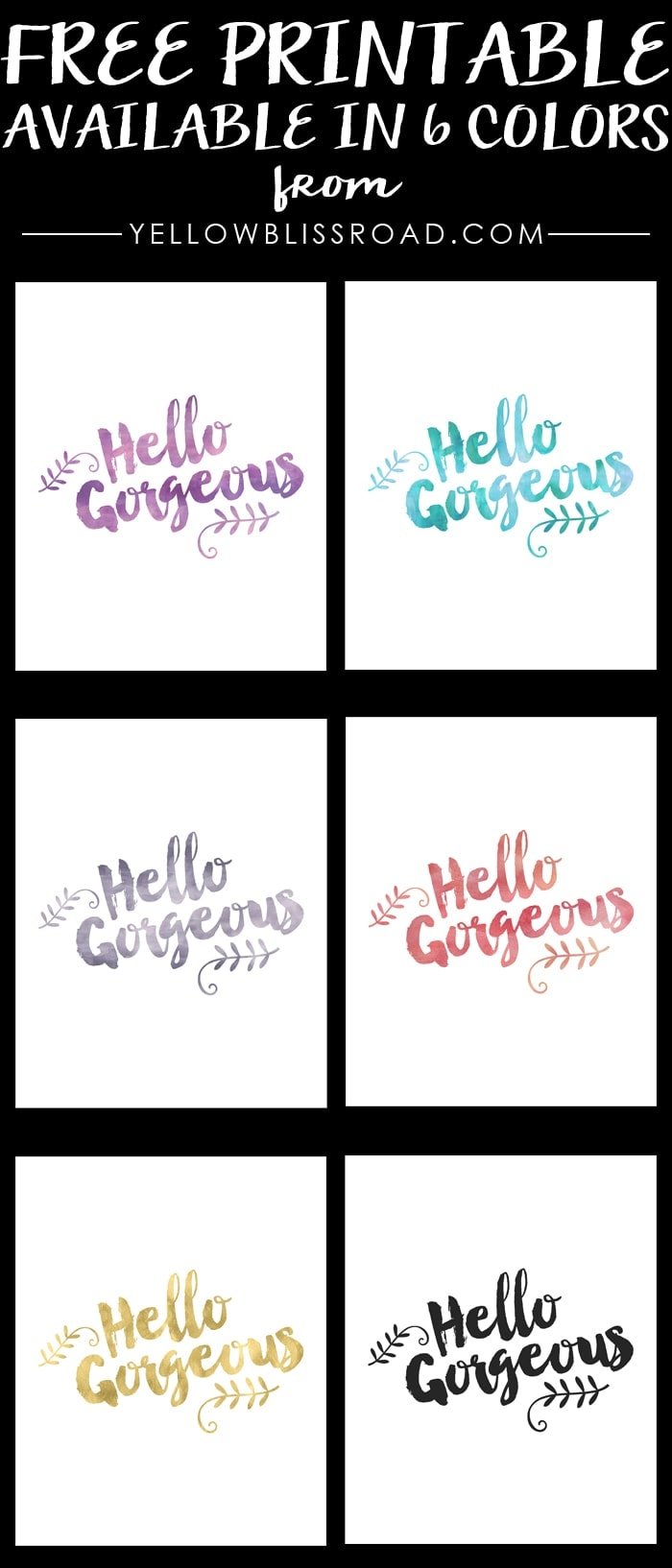 Download the prints in the color of your choice by clicking on the links below.
See more of my daughter's sweet bedroom makeover HERE.