Sheet Pan Nachos are loaded with toppings and are sure to be a great crowd-pleaser – perfect for Cinco de Mayo!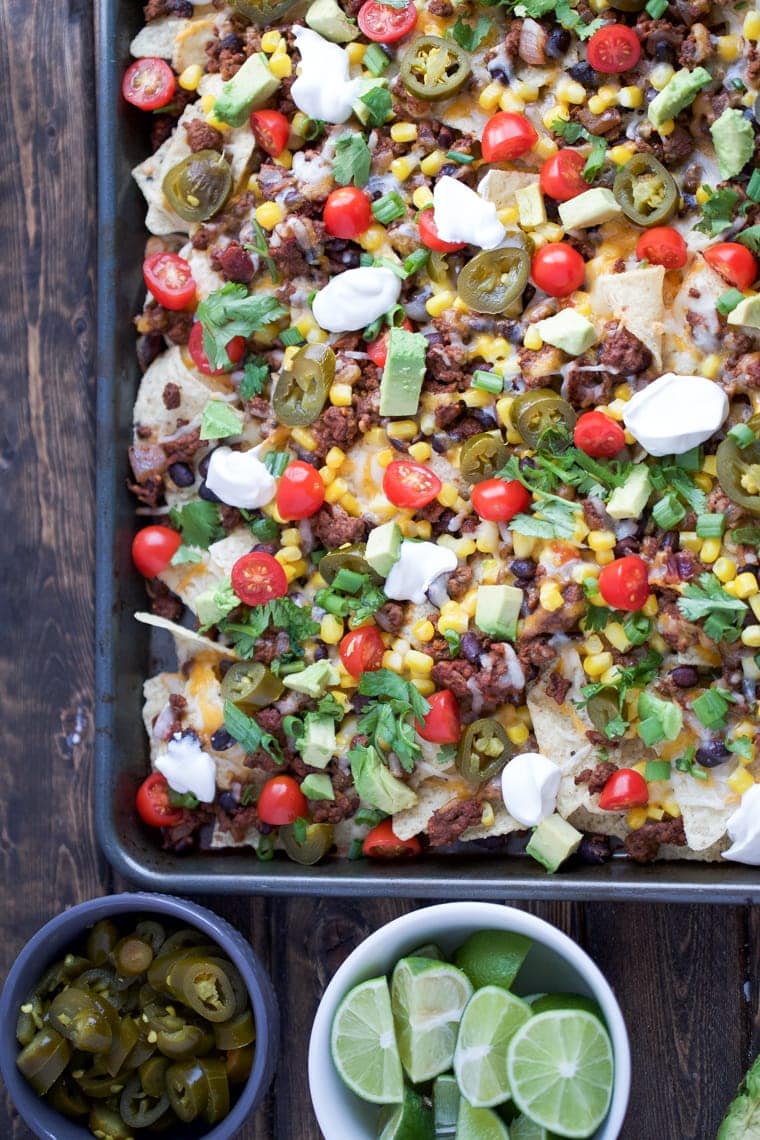 Nachos are one of my favorite foods! Every time I go out to a restaurant and see nachos on the menu I want to get them as my meal for the night. For some reason, I always talk myself out of it, one of the reasons is because usually when I get them they are not as good as when I make them at home.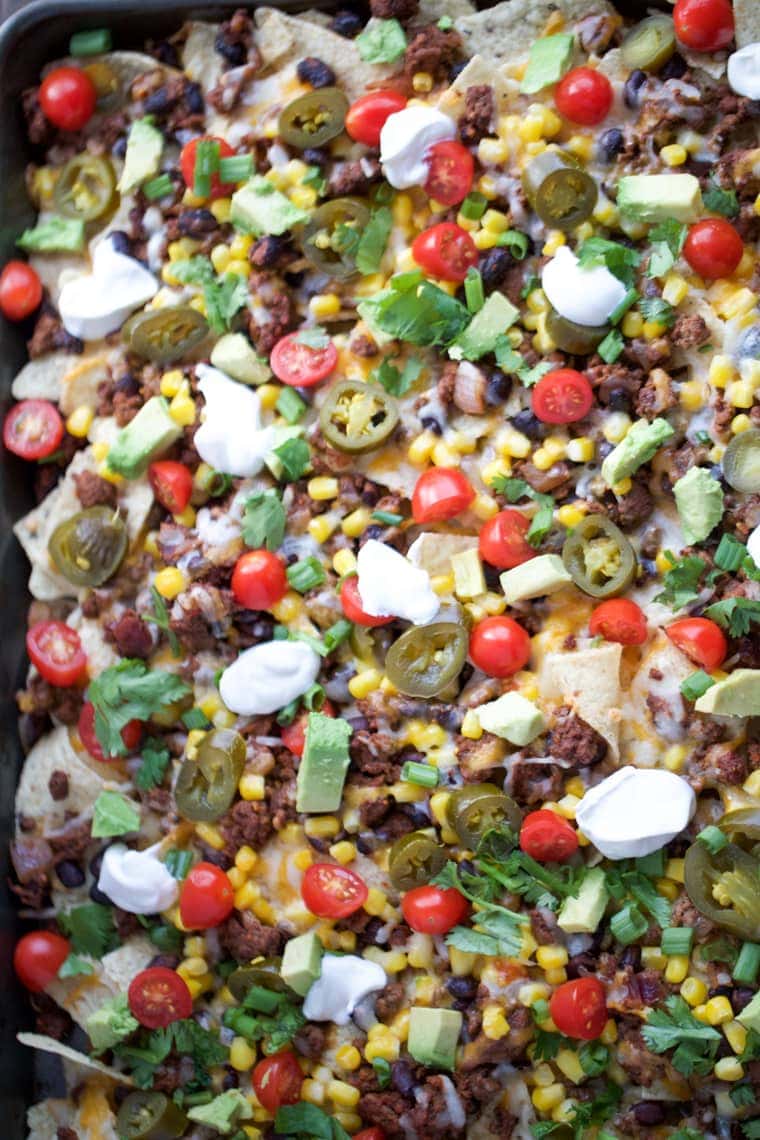 Not that I am bragging that my cooking is better, there are just different things that I love so much more when I make them at home. I think a big thing for me with nachos is I get to choose how much of each ingredient goes on and in what order. My husband doesn't really like sour cream, but I do! So when I make them I put minimal sour cream to appease both parties.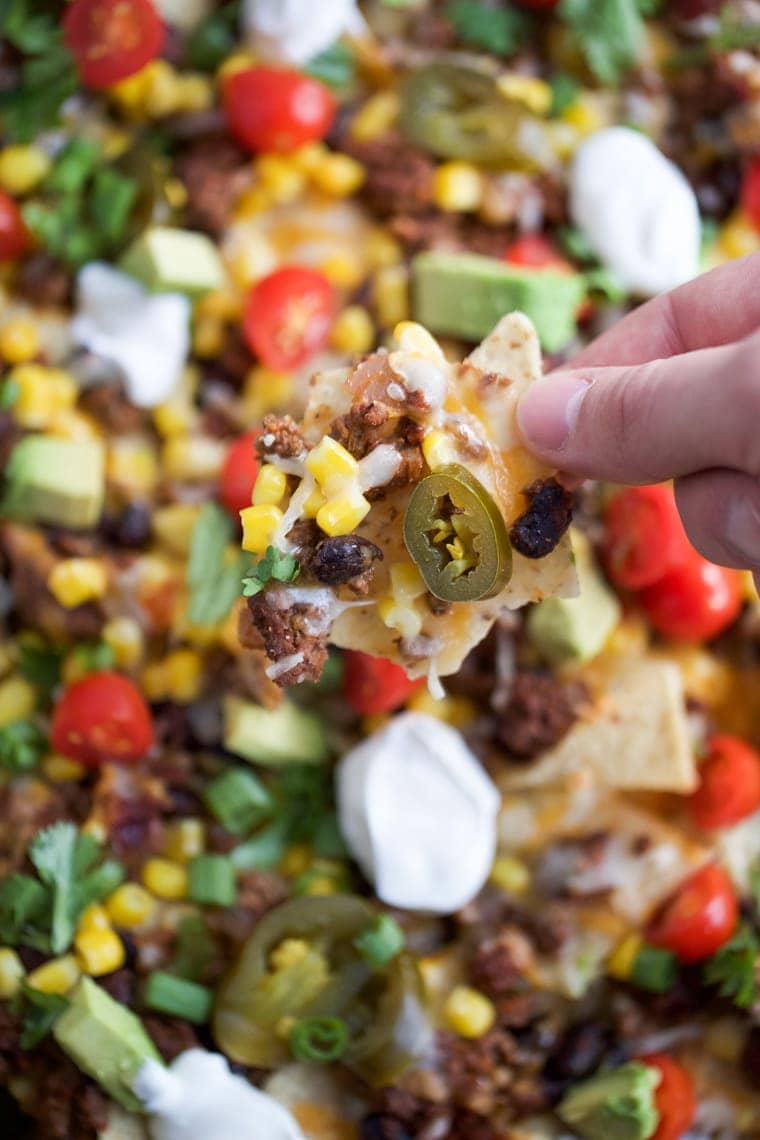 The great thing about these nachos too is that you can prep everything ahead of time, so if you wanted to make them for a get together at your home, they are very simple to just throw together as you are entertaining. I used ground beef for our nachos, but if you prefer ground chicken or turkey that will work just as well. Also, the recipe below is everything that I love for loaded nachos. If you like fresh jalapenos instead of jarred go ahead and put that on top instead. That is the beauty of these nachos you can make them your own. Some extra topping ideas are shredded lettuce, guacamole, cut up avocado, salsa, and onion.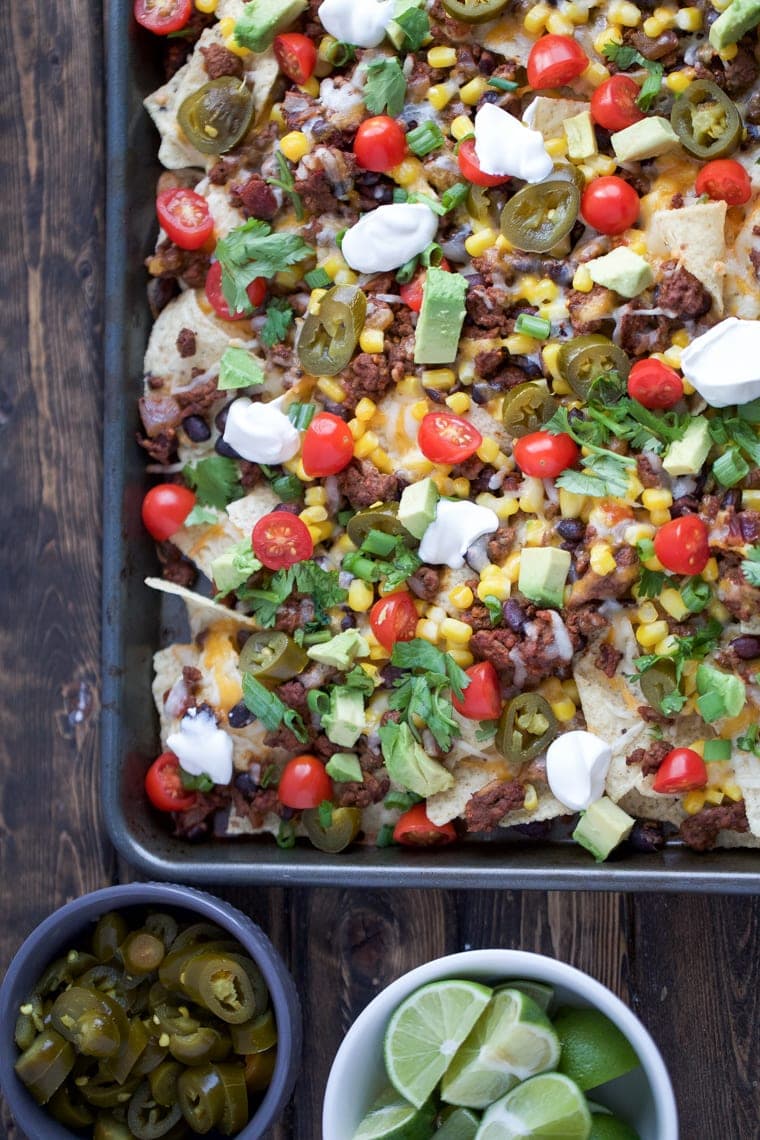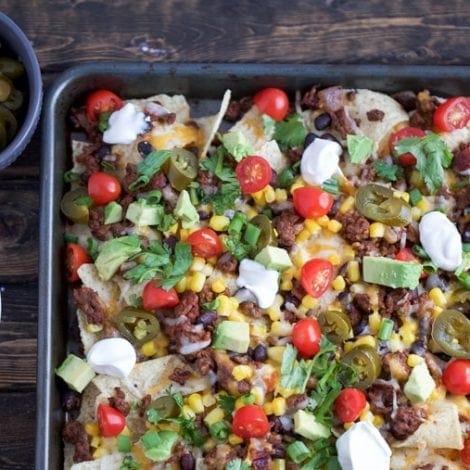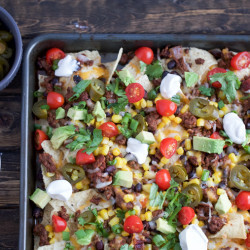 Sheet Pan Nachos
Sheet Pan Nachos are loaded with toppings and are sure to be a great crowd-pleaser!
Ingredients
1 pound ground beef*
4 cloves garlic minced
1/4 cup diced red onion
1 15-ounce can pinto beans, drained and rinsed
1 1.25-ounce package taco seasoning
12-14 ounces tortilla chips
1 1/2 cup corn kernels frozen or canned
1 1/2 cups shredded cheese Mexican cheese, cheddar, or Colby jack
1 cup tomatoes diced (Roma or cherry tomatoes)
1/2 cup jarred jalapenos drained
1/4 cup sour cream
1/4 cup chopped fresh cilantro leaves
Instructions
Preheat oven to 400 degrees F.

Heat olive oil in a large skillet over medium-high heat. Add ground beef, and cook until beef has browned, about 3-4 min, add in the diced onion and garlic. stir in taco seasoning and drained beans.

Lightly spray a large baking sheet with nonstick spray.Place tortilla chips in a single layer onto the prepared baking sheet. Top with ground beef mixture, corn, and cheeses.

Place into oven and bake until heated through and the cheese melts about 7-8 minutes. Remove from the oven and top with tomatoes, jalapenos, sour cream, and cilantro. Serve immediately
Notes
If you prepared the ground beef mixture beforehand you might have to bake the nachos for a few min longer so the meat has time to heat up fully.
Love Mexican at home? Try these recipes!
Mini Ranch Chicken Bean & Cheese Quesadillas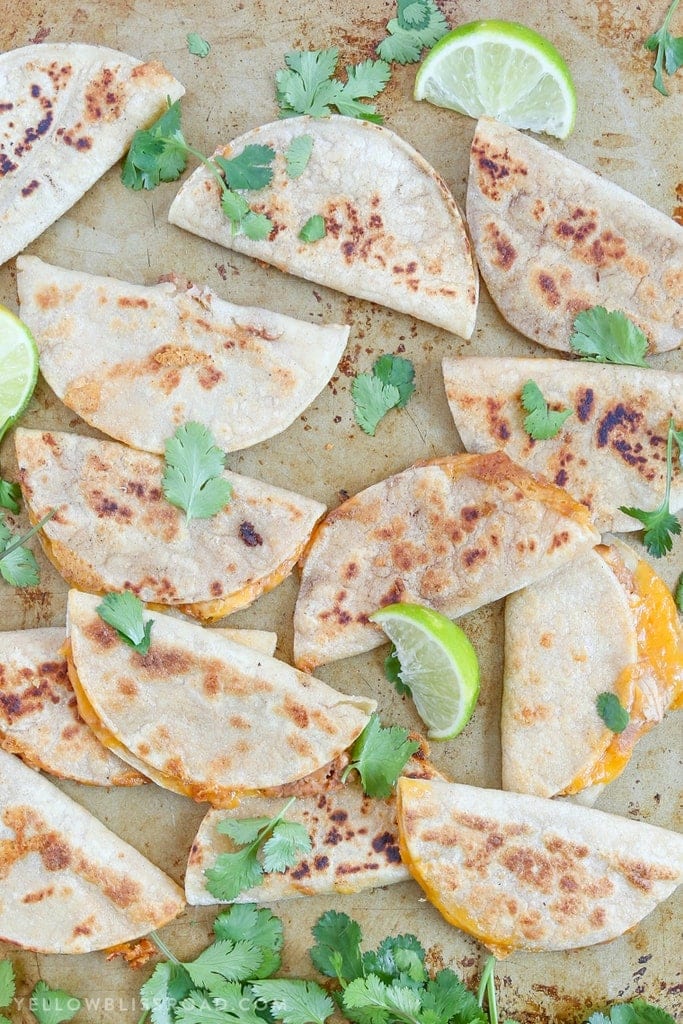 Slow Cooker Ranch Chicken Tacos