It's the perfect time to splurge on this decadent, creamy Twix Apple Fluff Salad. It's simple to whip up and perfect for potlucks or picnics.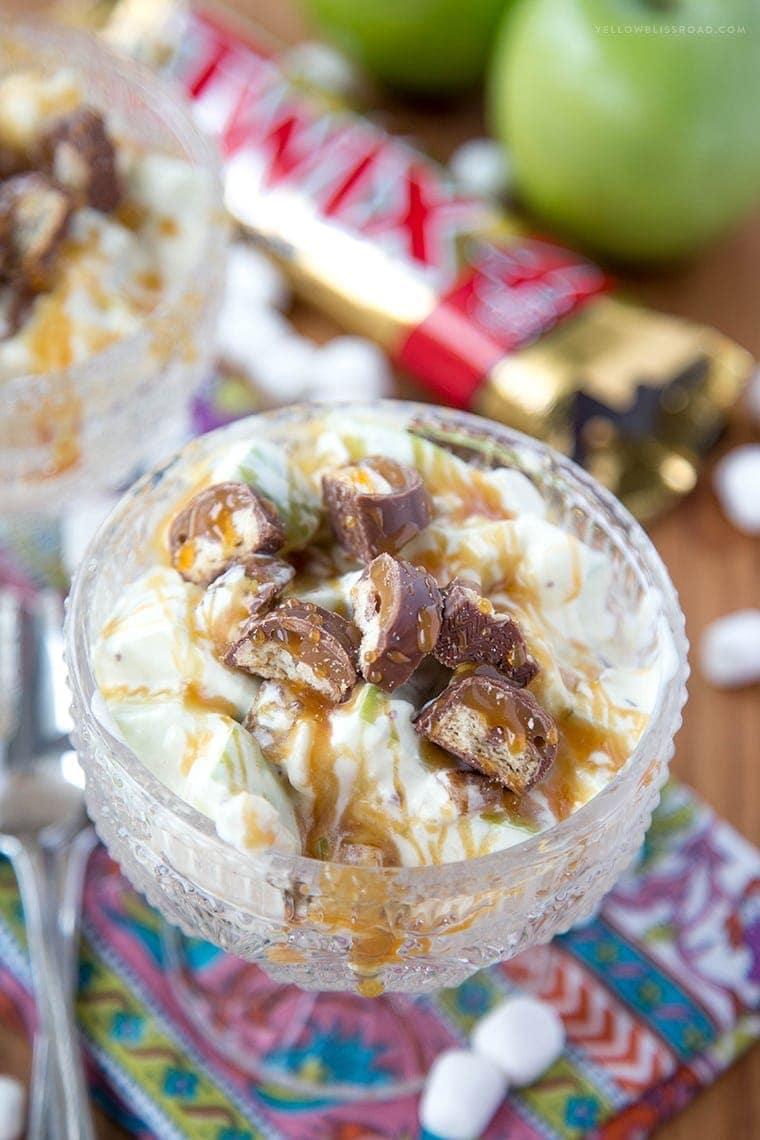 Once in a while you just have to indulge in something that's delicious, whether it's "good for you" or not. This is one of those amazing, gotta splurge on it desserts! It's super creamy and sweet, full of crisp, tart green apples, crunchy Twix bars and fluffy marshmallows. The creamy "dressing" is a combination of non-dairy whipped topping (I prefer Tru-Whip) and vanilla pudding.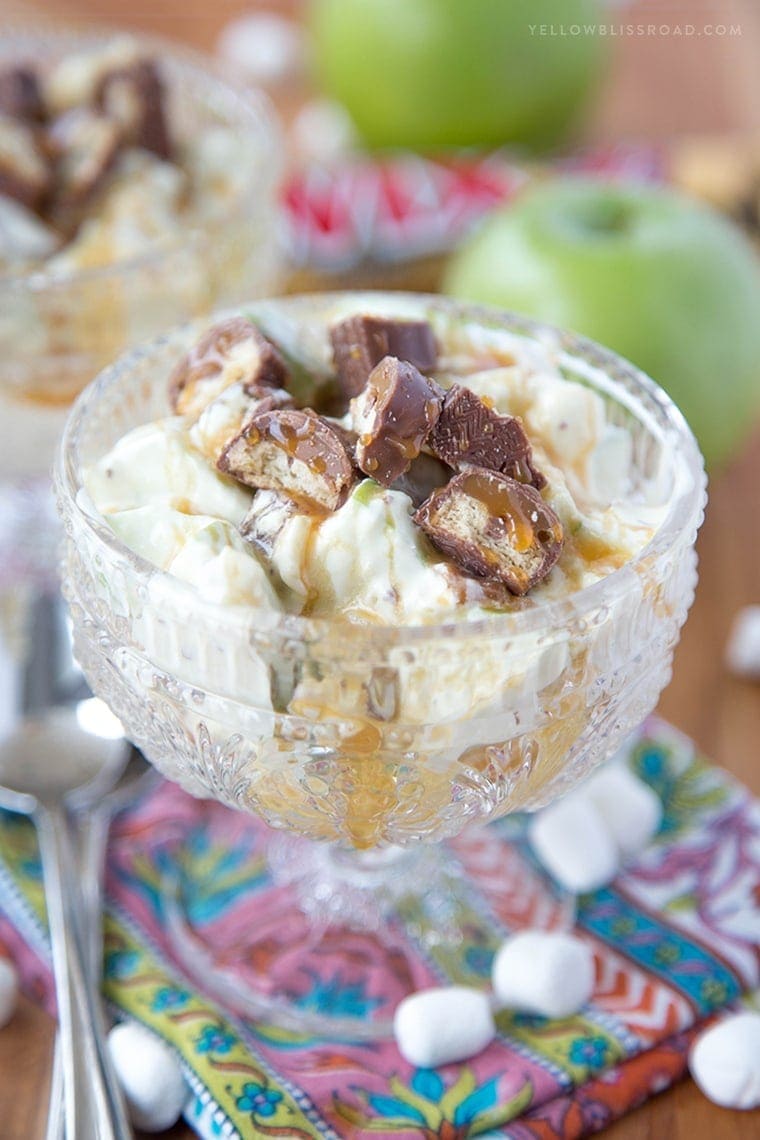 But let's be real, this is a dessert, but it's got apples. So that makes it a little bit healthy, right? I mean, there are a lot of apples! And pineapple. Pineapple's good too.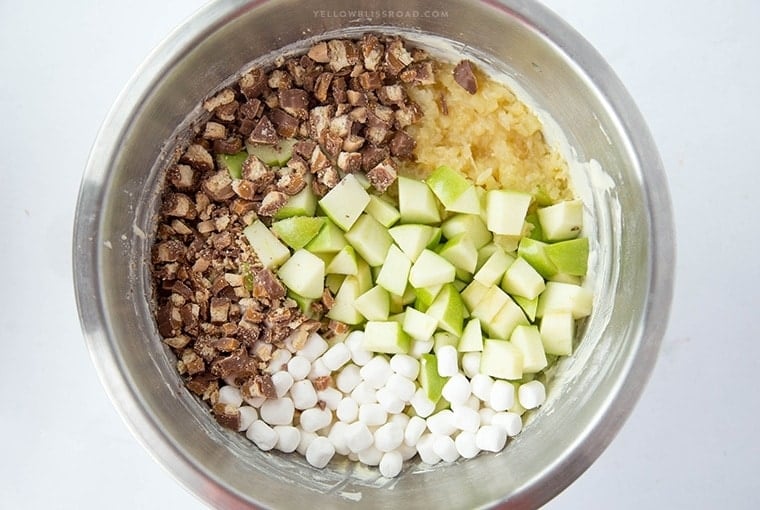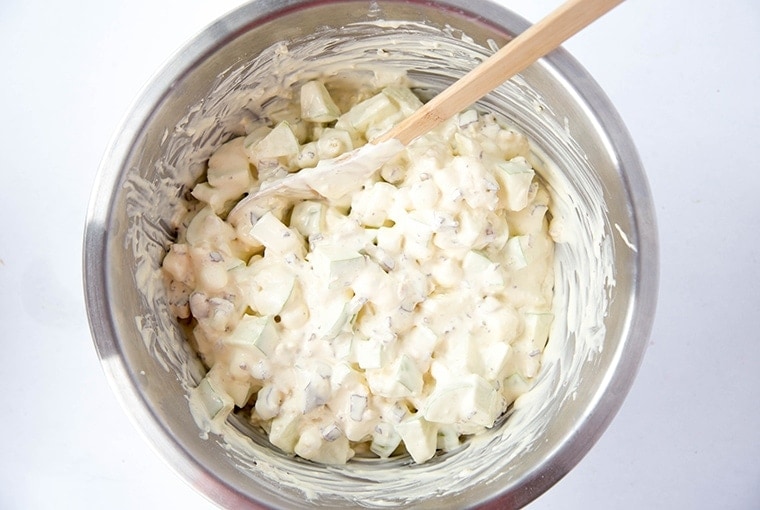 Whether you want to go with the "healthy" dessert side or not, everyone can agree that this dessert is positively scrumptious. Take it to your next potluck, picnic or backyard barbecue, and I guarantee it will be the first dessert gone.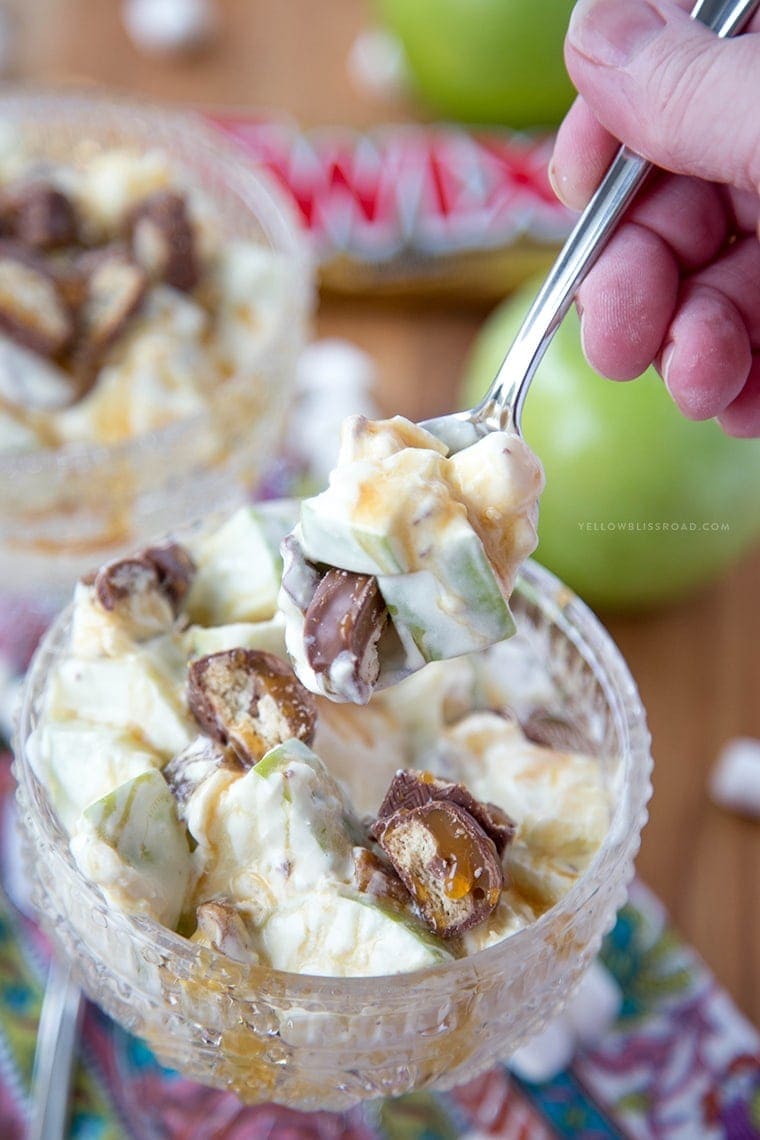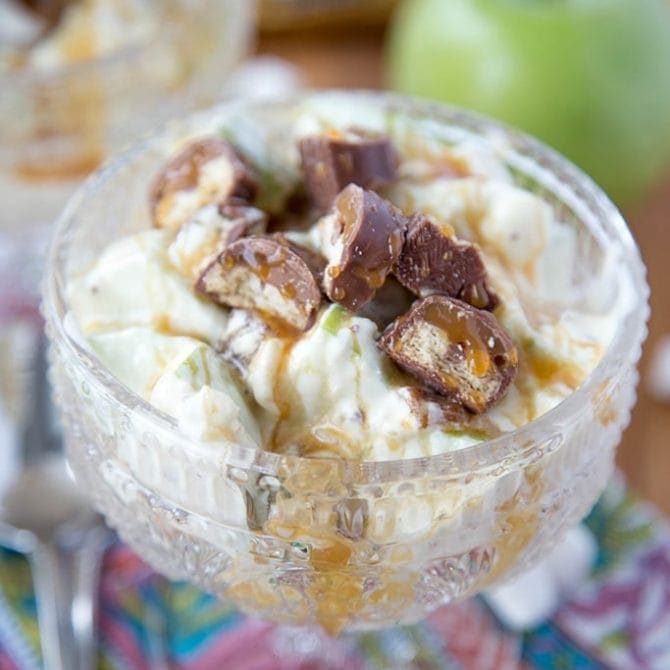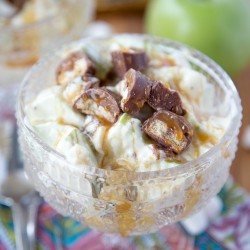 Twix Apple Fluff Salad
Ingredients
10 ounce container non-dairy whipped topping like Cool Whip
1 3.4 ounce package instant vanilla pudding
1/2 cup milk
4 green apples
1 8- ounce can crushed pineapple
3/4 cup Jet Puffed mini marshmallows
4 packages Twix 8 single bars
Caramel sauce for garnish if desired
Instructions
Whisk together vanilla pudding mix and milk. Fold in whipped topping until completely combined.

Chop apples and Twix bars into bite-sized pieces; reserve a handful of the Twix pieces for garnish, if desired. Fold apples, twix, pineapple and marshmallows gently into the pudding mixture.

Refrigerate for 2 hours. Drizzle with caramel sauce and remaining Twix pieces before serving.
For more no-bake desserts, try these:
No Bake Reese's Chocolate Cheesecake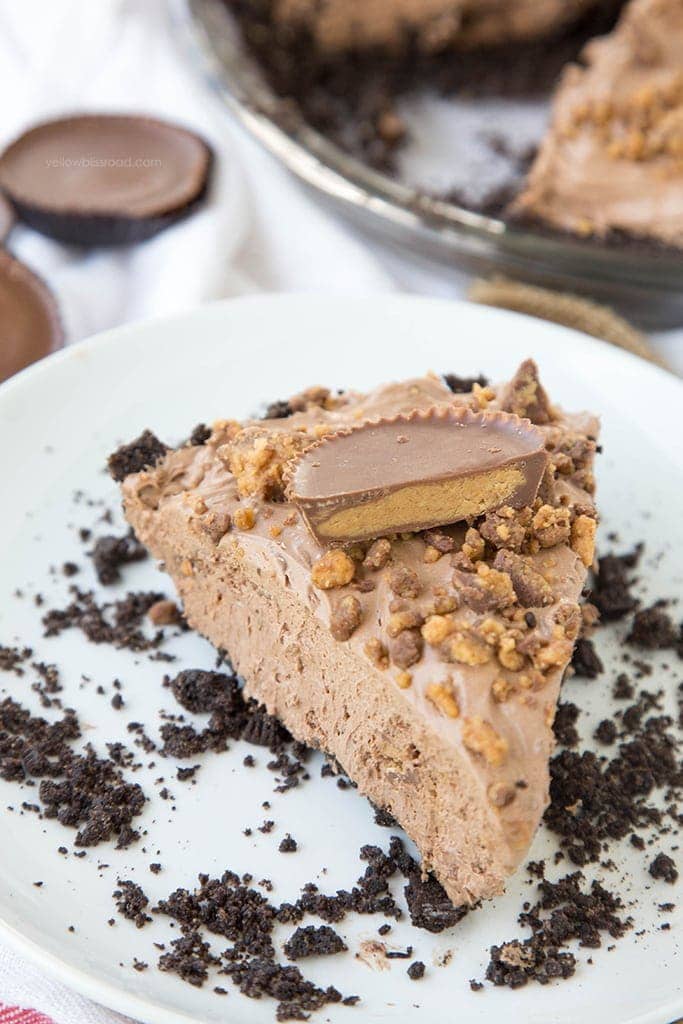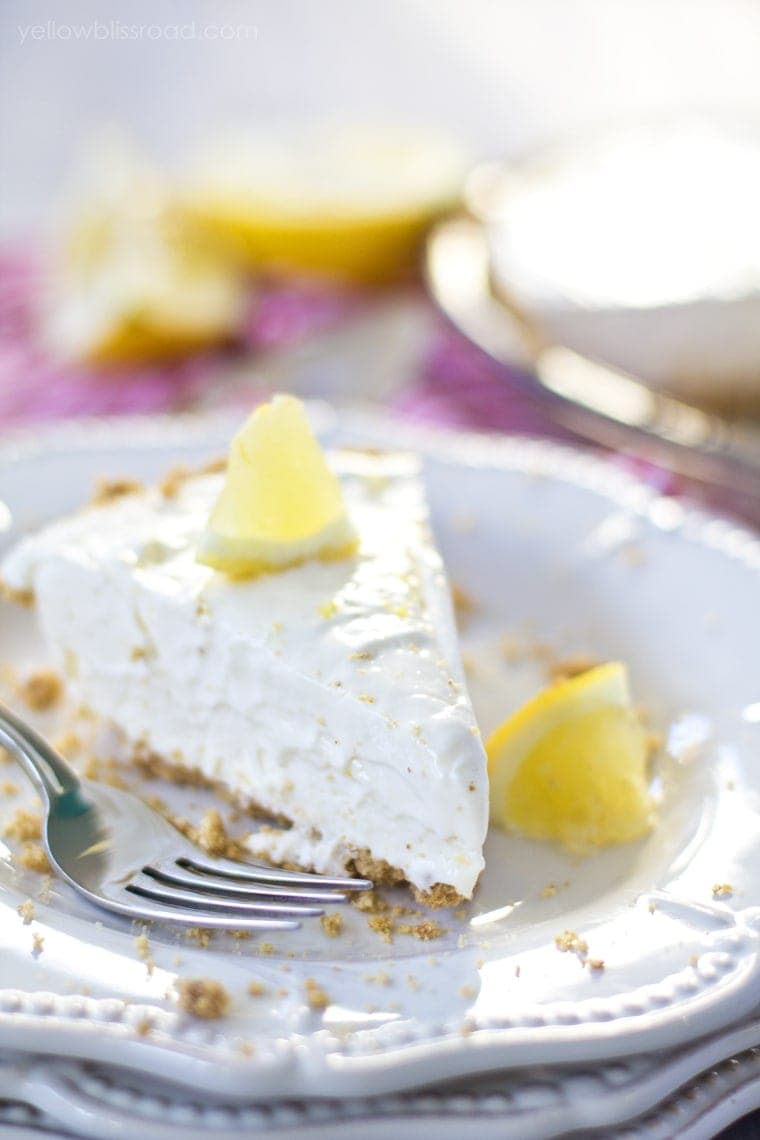 No Bake Strawberry Lemonade Ice Box Cake