Peppermint is not only a fantastic paring for chocolate, but it has properties that ease headaches, curb hunger and help energize you. As if I needed more reasons to eat peppermint bark! With the holidays coming just around the corner, my favorite Christmas treats always have peppermint. Here are some of my favorite peppermint recipes!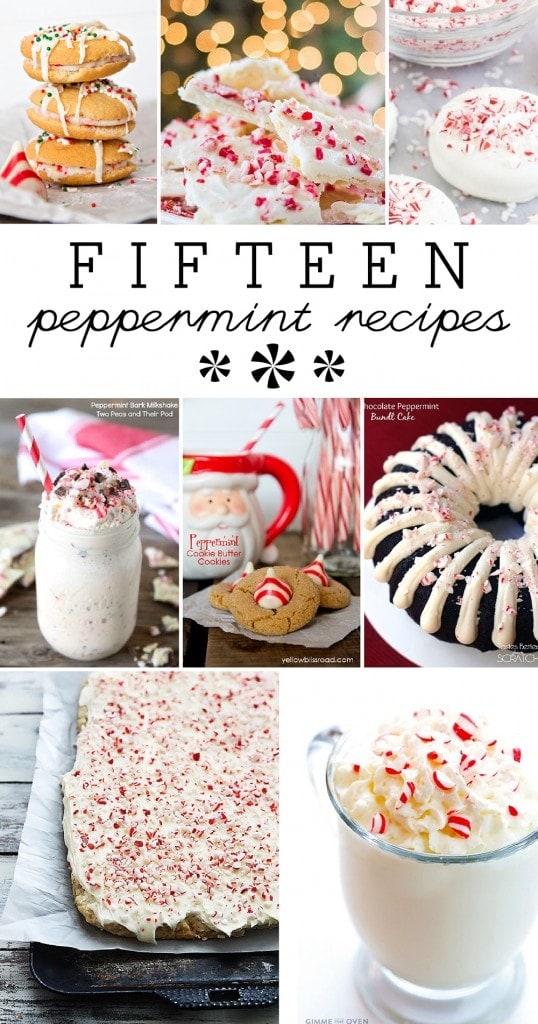 Chocolate Peppermint Popcorn Munch
 White Chocolate Peppermint Oreos
Peppermint Cookie Butter Cookies
Peppermint White Hot Chocolate
Peppermint Oreo Brownie Surprise 
Peppermint Crunch Sugar Cookie Bars
No Bake Peppermint White Chocolate Cheesecakes
Peppermint Hot Cocoa Rice Krispie Treats
Peppermint Swirl Sugar Cookies
Peppermint Chocolate Marshmallow Cookies
Chocolate Peppermint Bunt Cake
Hi I'm Heather, a graphic designer turned full-time mom to two little girls, ages six and four. I'm ecstatic to be a contributor here on Yellow Bliss Road, where I'll be writing about DIY projects, free printables and fun crafts to do with the littles in your life. You can find more fun activities on my blog, The Caterpillar Years. Thanks for reading!