Cookie Butter Blossoms are a nut-free version of one of the most popular holiday cookies.
I had a lot of fun playing around with cookie butter to replace peanut butter in some of my favorite Christmas cookie recipes, and these Peppermint Cookie Butter Blossoms are no exception!
Aren't they pretty? They are so Christmas-y that I think Santa himself would love for these to be left out for him on Christmas Eve! You know, in case Santa has a nut allergy…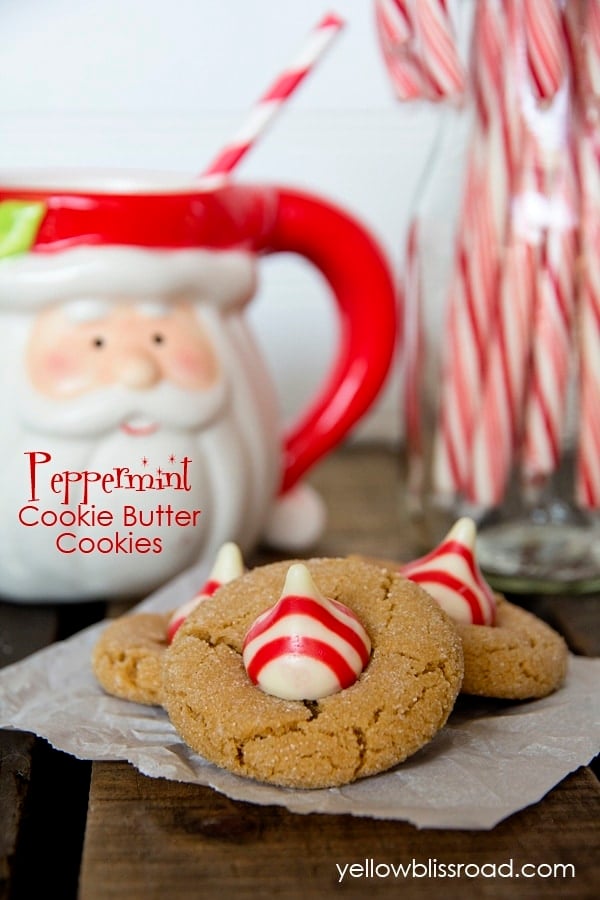 This recipe is the same recipe that I used to make my Cookie Butter Blossoms a couple of weeks ago. I just switched out the chocolate kisses for the Candy Cane version. The cookie butter has a slightly spicy flavor and the peppermint is the perfect compliment.
You can find cookie butter at your local Trader Joes, World Market or on the Biscoff site. It's a little high priced to buy online, but it's delicious. If you have a store that carries it I suggest you stock up!
If you enjoyed this recipe, I've got lots more just like it!