I love baking around the holidays, and quick breads are especially a favorite. Quick Breads also make fabulous gifts for the holidays, but how to wrap them? How about using this free printable bread wrapper. You can even add the recipe on the free printable recipe card.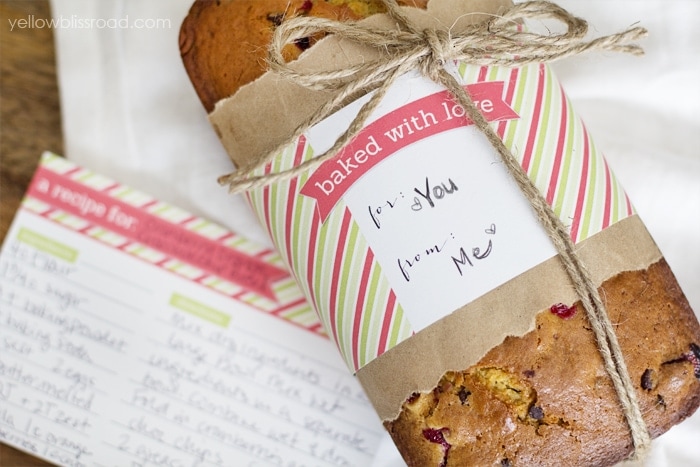 Finally the weather has turned cooler here in Southern California, and my mind has switched to baking. Baking cookies, baking pies, and my favorite – quick bread. My grandma used to make the best Zucchini Bread, and to this day it's still my all time favorite. Around the holidays though, I love cooking with cranberry and citrus flavors. Mu favorite bread is this Cranberry Orange Chocolate Chip Bread, and I love to give it out as gifts.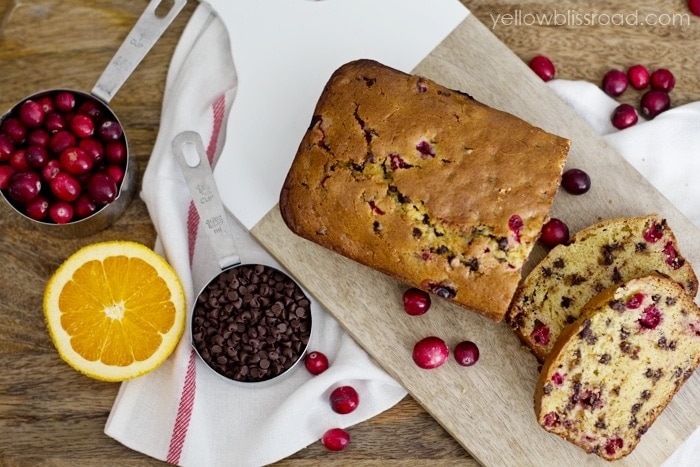 The recipe makes two loaves, so we devoured one, but I sent the other to school as a gift for the staff. I wrapped it up in this cute printable bread loaf wrapper, and you can too. There's even a coordinating printable recipe card!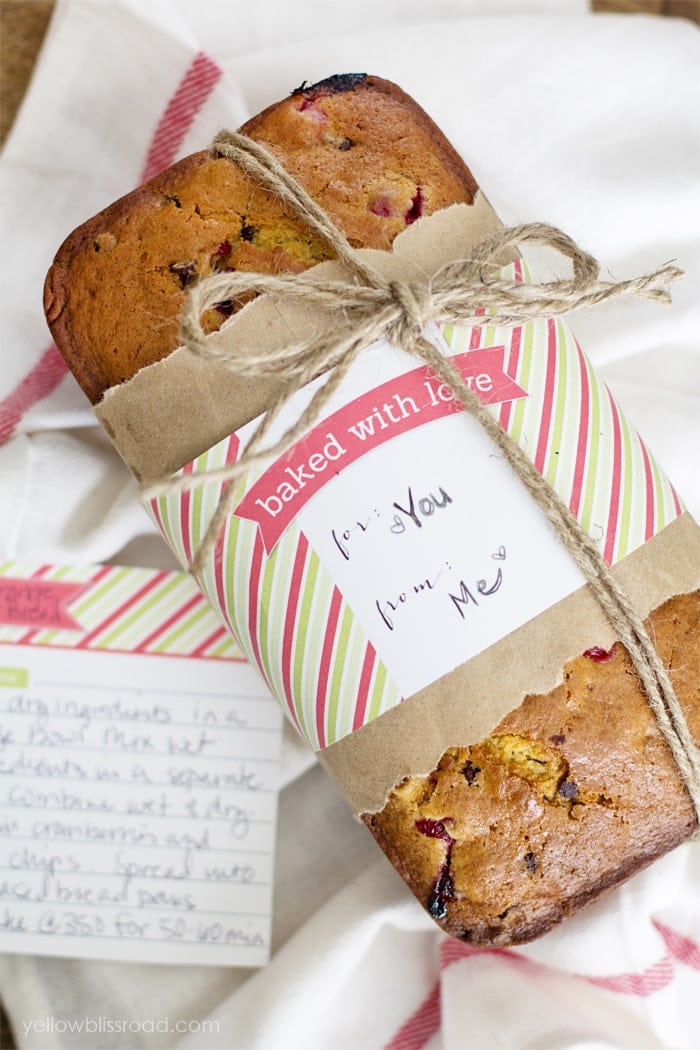 To wrap your bread, print the bread wrapper and recipe card. Next wrap a piece of paper around the loaf, cutting it to be wider than the printable bread wrapper. Any paper will do – parchment paper, scrapbook paper, even a lunch bag like I used. Tape the paper together at the bottom. Then wrap the bread wrapper around the paper. Tape the printable wrapper to the bottom. Place in celephane ( I skipped that step for the photos) and tie with twine or a pretty ribbon.
If you like, you can also add a printable recipe card to share the recipe with the recipients of your gift.

Want more CHRISTMAS gift ideas and free printables? Check these out: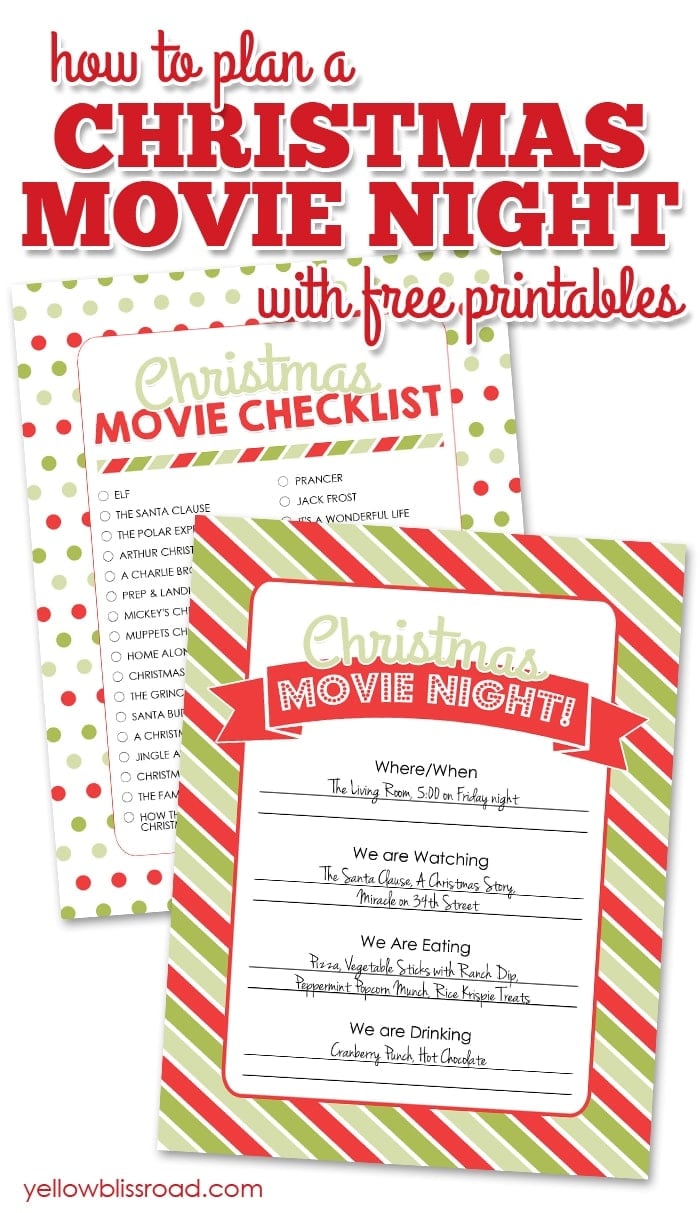 Christmas Movie Night Planner with Free Printables