Colcannon is a traditional Irish recipe of mashed potatoes, cabbage & leeks that's perfect for celebrating St. Patrick's Day!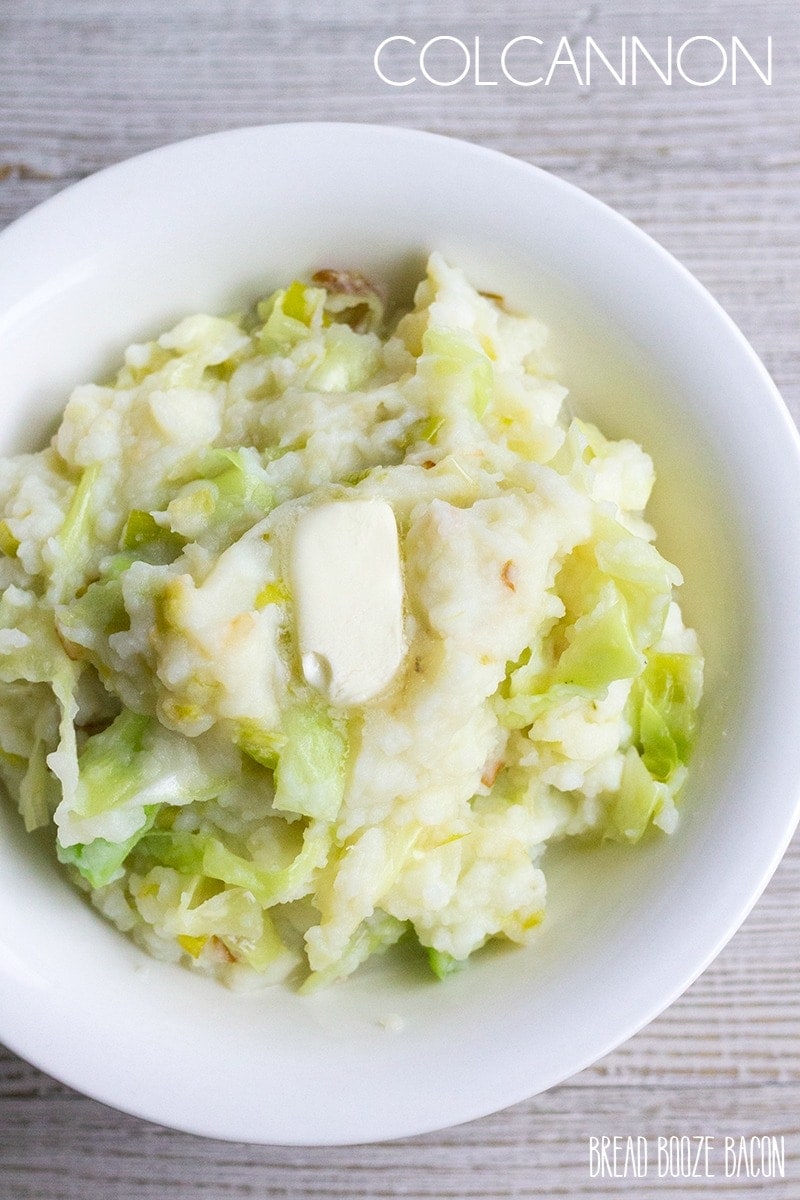 There's nothing more delicious on St. Patrick's Day than corned beef, cabbage, and potatoes. Colcannon is the ultimate combination of Irish flavors – creamy mashed potatoes, caramelized leeks, and cabbage! The best part about this recipe is that doesn't take any longer than regular mashed potatoes, but it has so much more flavor!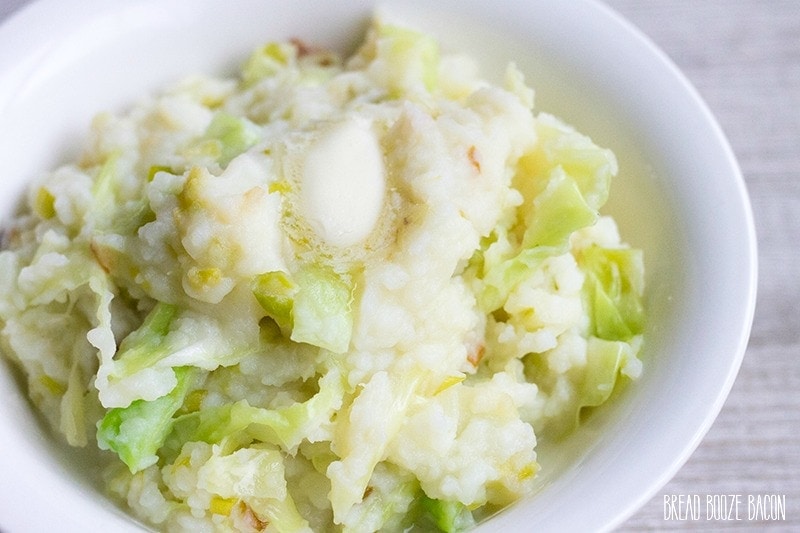 If you've ever been a little weary about cabbage, this recipe is a great stepping stone to learning to love this vegetable. The cabbage is cooked just until tender and the garlic gives it an amazing flavor. Once added to the mashed potatoes, the cabbage becomes a comforting side dish the whole family will love. And not just for the holidays! They'll be asking you to serve this Colcannon up along your favorite meals through out the year!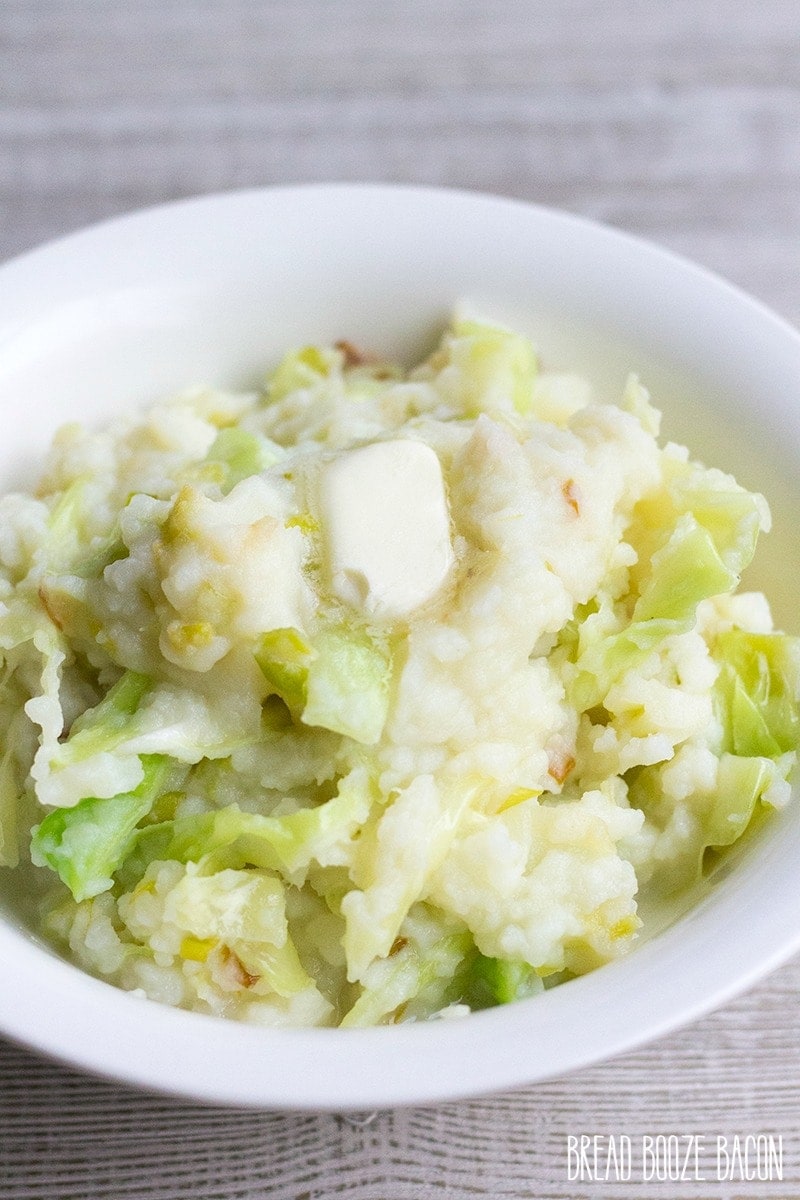 Hungry for more?

Potato Leek Soup | Irish Potatoes Bites | Roasted Cabbage with Bacon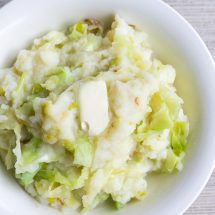 Colcannon
Colcannon is a traditional Irish recipe of mashed potatoes, cabbage & leeks that's perfect for celebrating St. Patrick's Day!
Print
Pin
Rate
Servings: 4 to 6 servings
Ingredients
3 pounds russet potatoes about 6-7 potatoes
4 tablespoons unsalted butter
2 leeks white and pale-green parts only, thinly sliced and rinsed
2 cloves garlic peeled and minced
3 cups shredded green cabbage
1/2 cup heavy cream or more milk if you prefer
Salt and pepper to taste
1 thinly sliced green onion for garnish
Instructions
Bring a large pot of water to a boil. Peel the potatoes and cut them into 1/2-inch pieces. Add the potatoes to the boiling water and cook for 20-25 minutes, or until fork tender. Drain the potatoes and return to the pot.

While the potatoes are boiling, melt the butter in a large skillet over medium to medium-high heat. Add the leeks and cook for 5 to 7 minutes or until the leeks are tender and are slightly caramelized around the edges.

Add the garlic and cook for 1 to 2 minutes, stirring constantly to prevent burning. Add the cabbage and stir to combine. Cook for another 6 to 8 minutes (stirring often), or until the cabbage has wilted a bit and is tender. Reduce heat to low and keep warm while you finish the potatoes.

Mash the cooked potatoes until almost all of the lumps are gone. Add the 1/4 cup cream to the potatoes and stir to combine. Add more cream as needed until your desired consistency is reached. (You made need more or less than 1/2 cup. It depends on how you like your potatoes.)

Pour everything from the skillet into the potatoes and stir to combine.

Season with salt and pepper to taste (you can be generous with the salt). Top with a little more butter and let it melt into the potatoes. Sprinkle the potatoes with green onion, if desired. Serve immediately
Notes
If you're a bacon lover, you can stir in 1/3 cup cooked & crumbled bacon once everything is mashed together. Sprinkle a little more on top for garnish too!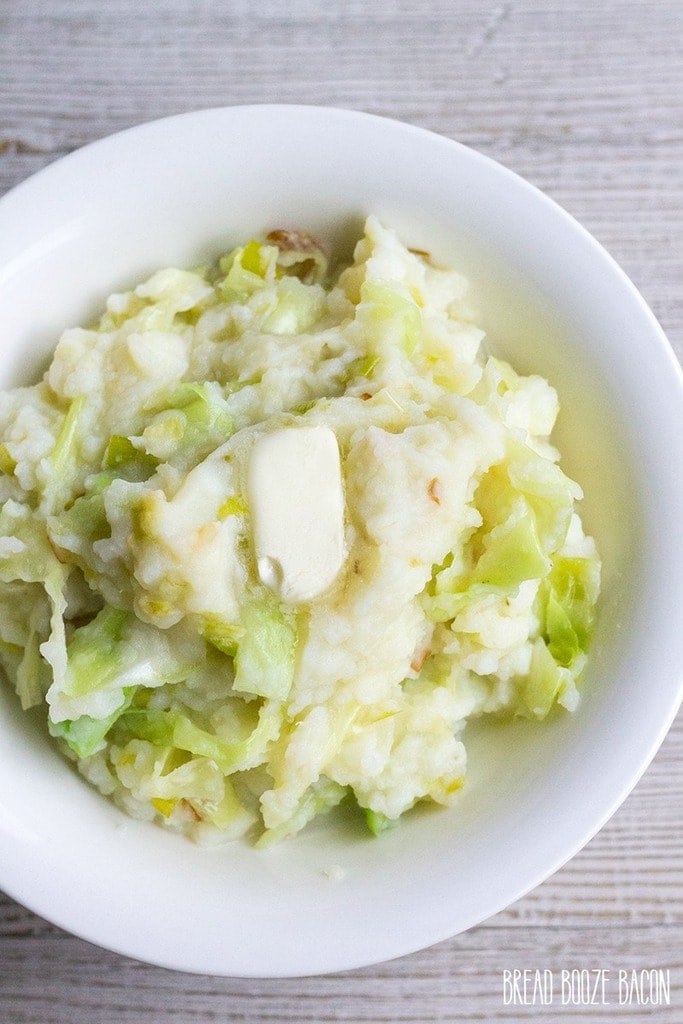 For more great side dishes, try these: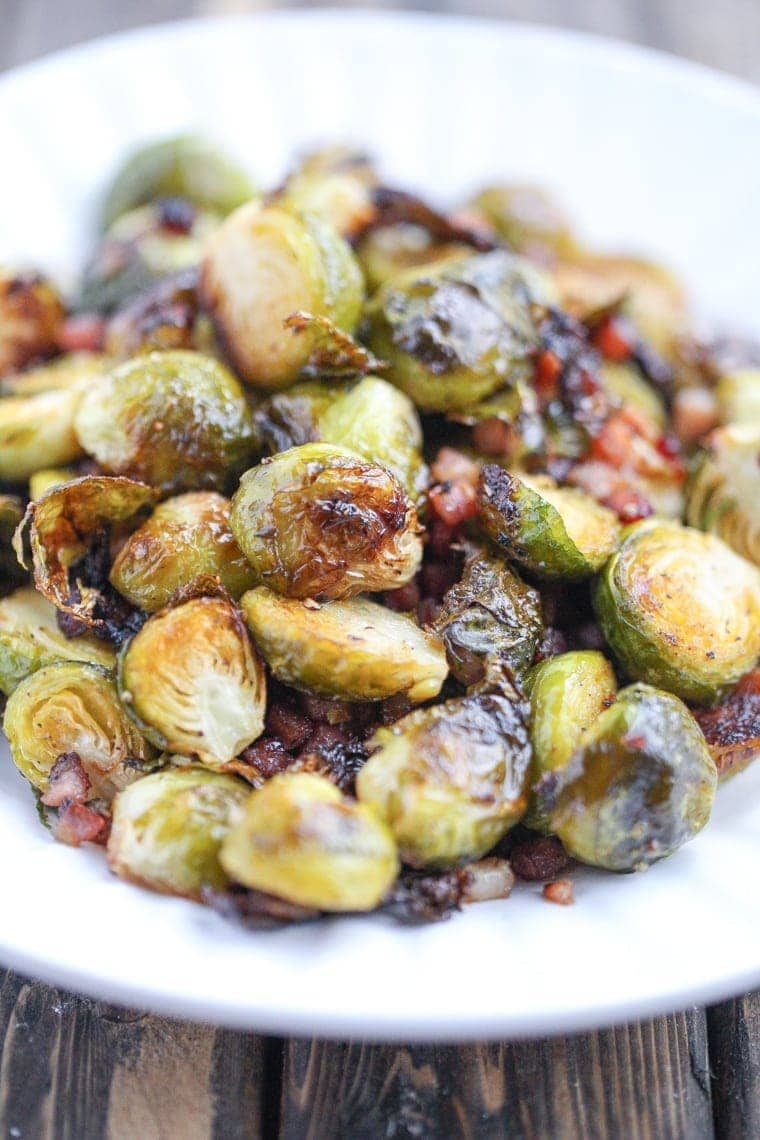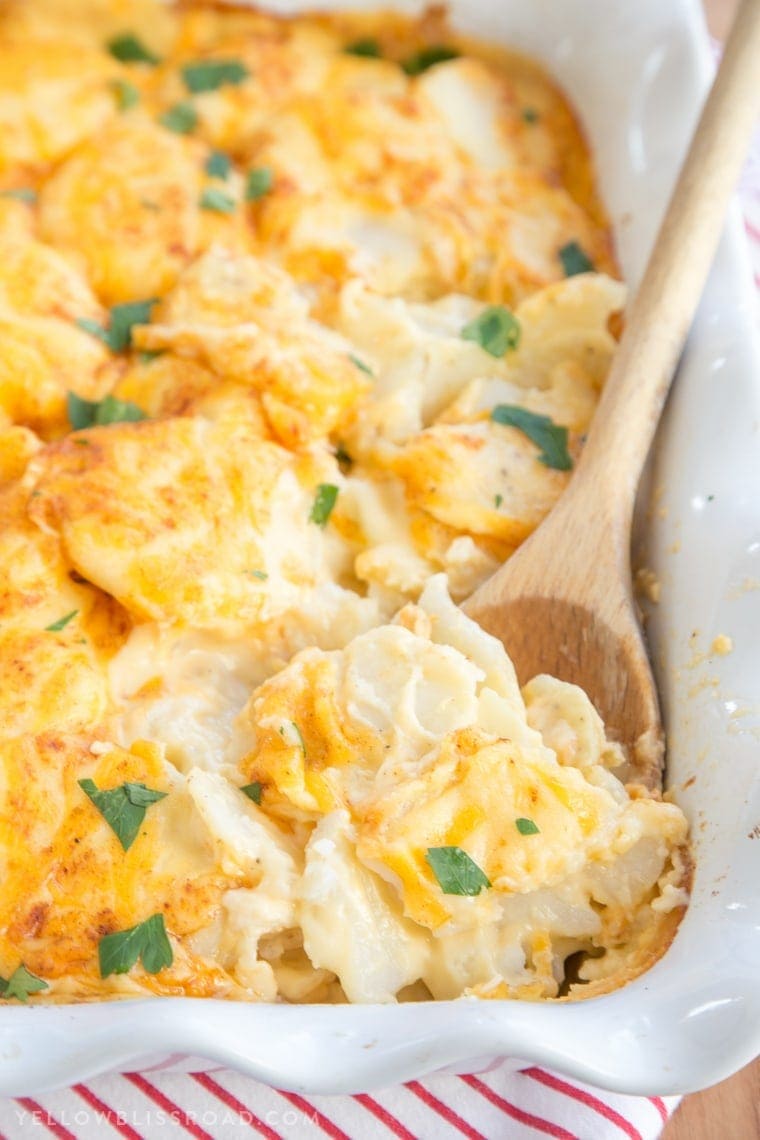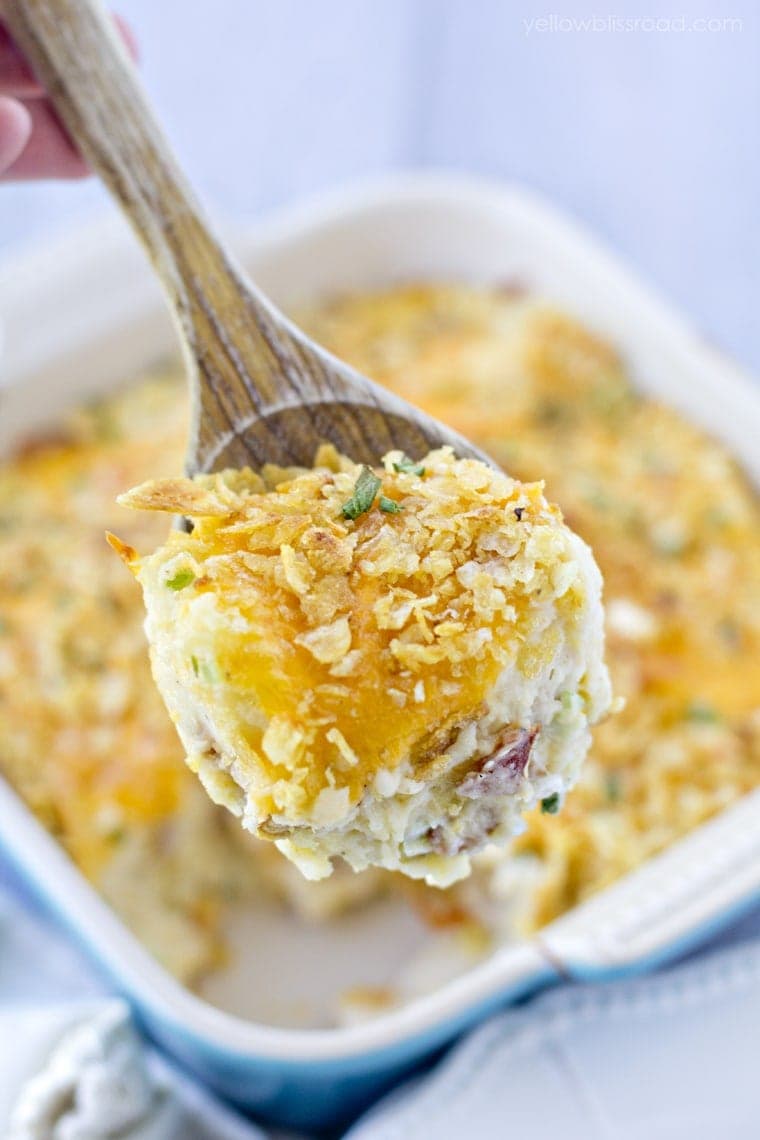 For all side dishes go HERE and for the Recipe Index go HERE.
Food nerd + cocktail enthusiast bringing you damn good food + my three favorite indulgences – bread, booze and bacon!