Hello again Yellow Bliss Road Readers! I am Alice W. of Thoughts from Alice, and I am glad to be back with you to share a free printable for fall. We are heading into my absolute favorite time of year, even though I will hang onto the warm days as long as possible. But fall decorating is on my mind, so I created this subway style art print for you to decorate your homes with this autumn season!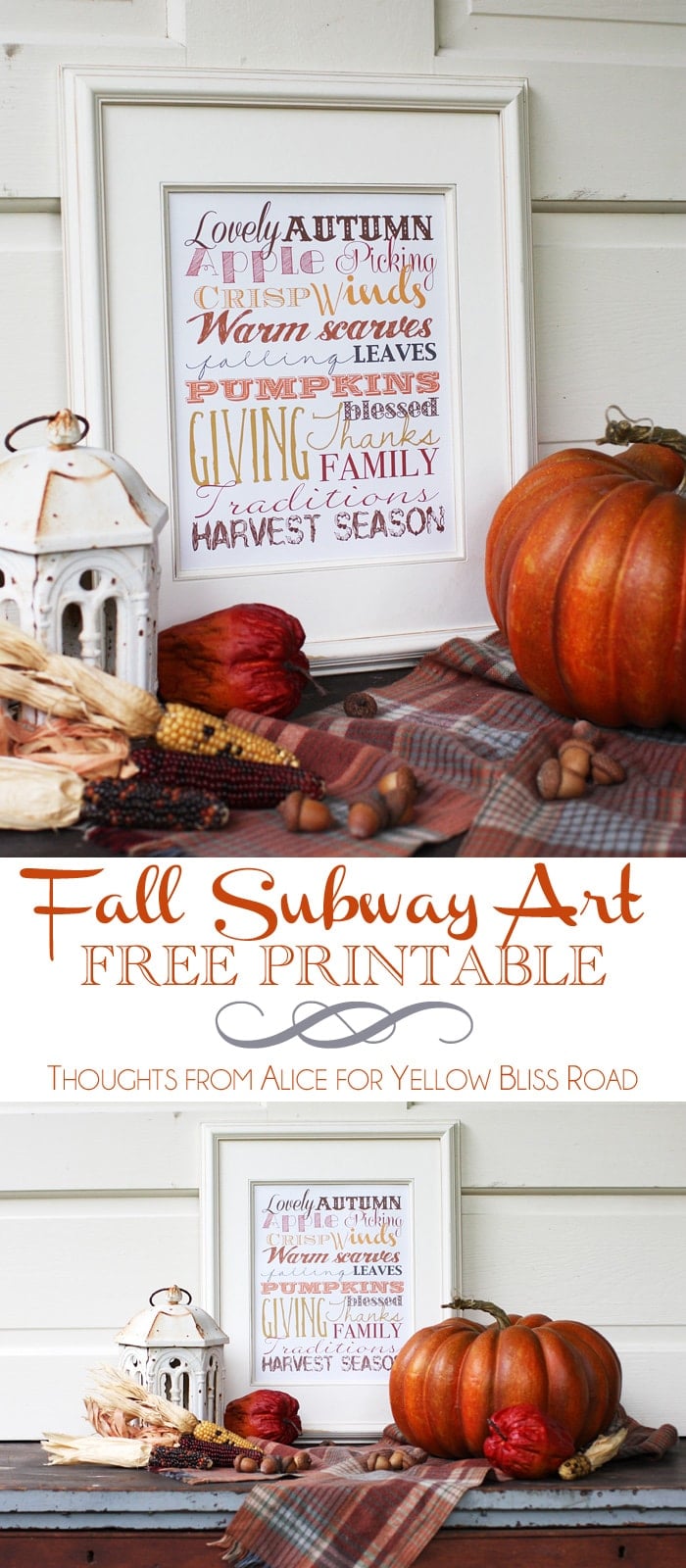 I literally look forward to decorating my home for fall all year. I just can't help myself. I love the warmth and coziness this season brings. The fact that it is a time for giving thanks and bringing families together. The beauty of nature as the leaves change, the air cools and the skies get grayer gets me every time. I am enamored.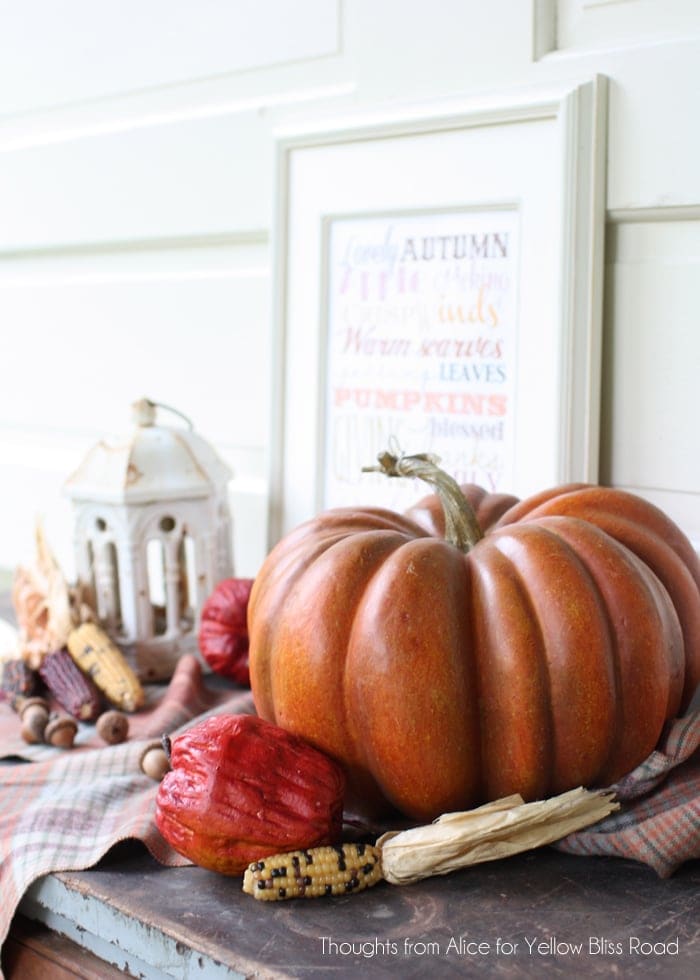 My decorating style this fall is tending towards a rustic bohemian style. I am in the process of starting to add fall touches all throughout my home including faux fur, embellished fabric pumpkins, rustic pieces and rich textures.
I especially love to incorporate the nature of fall in my vignettes like pumpkins, gourds, Indian corn, acorns, fall leaves and branches.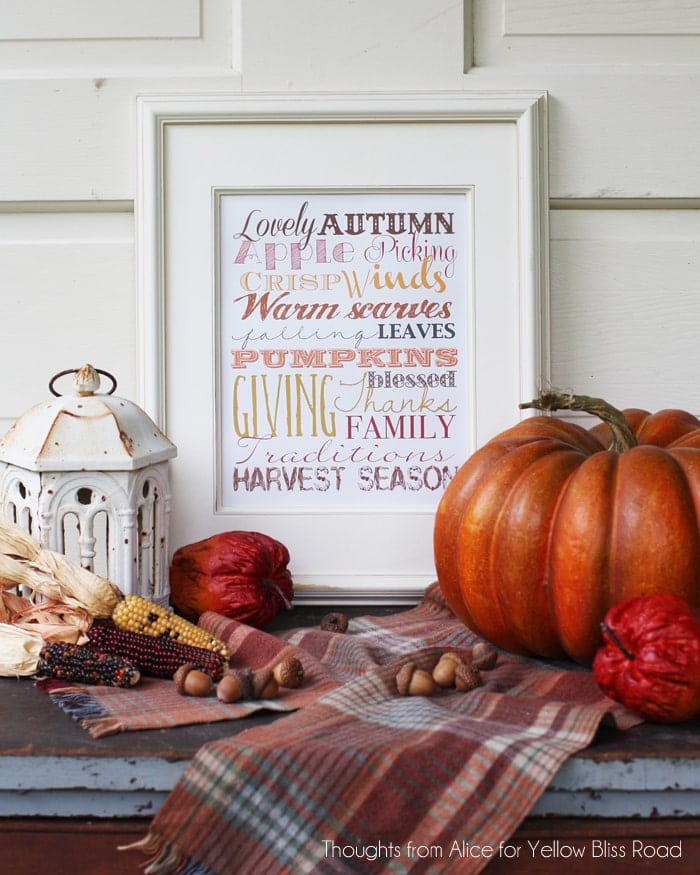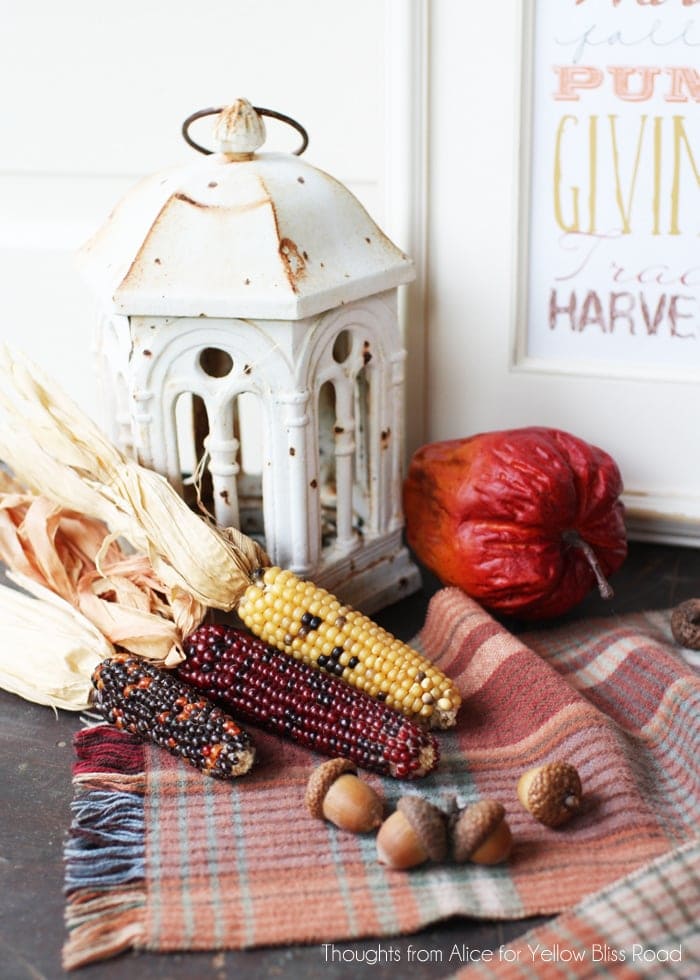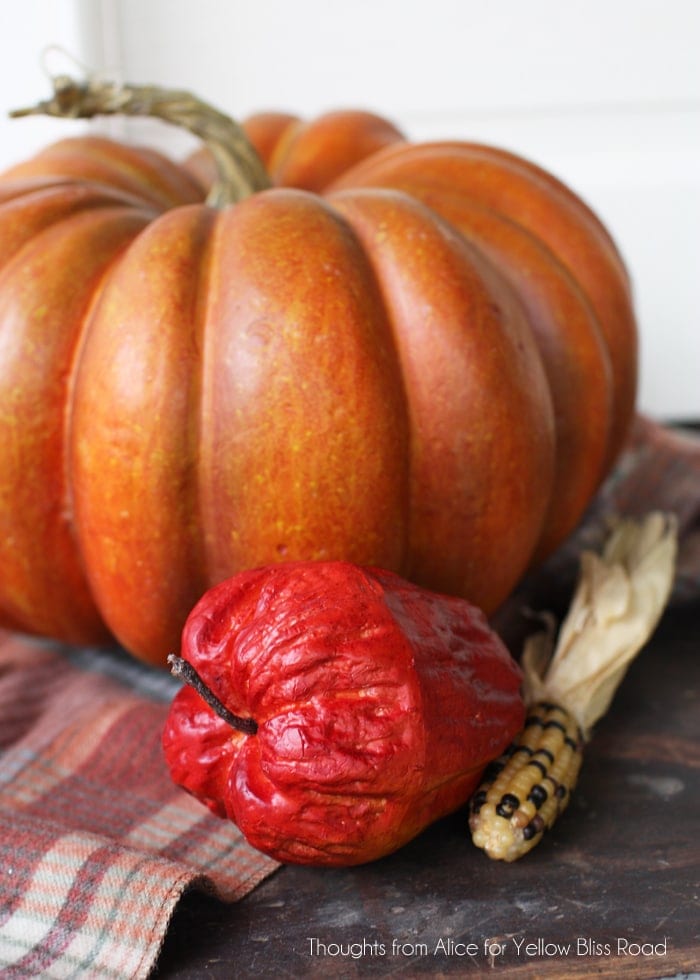 The vignette I created here is "harvest inspired." Even though I can't get my hands on any real pumpkins yet, I will make do till then with faux. Every year I look forward to that first visit to the garden store to get a whole bunch of pumpkins, squash and gourds for my home!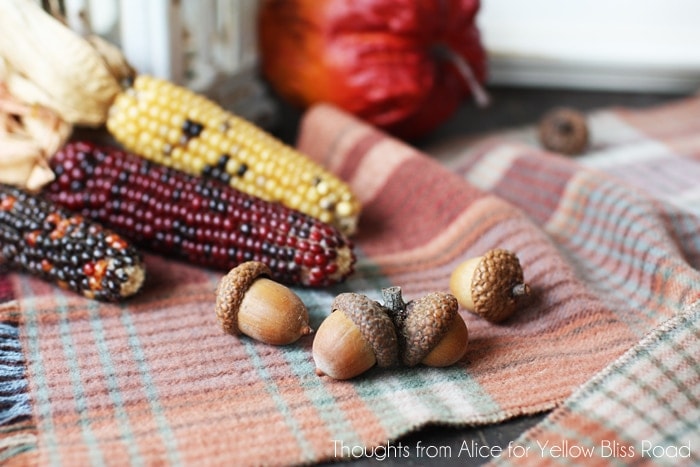 I collect bits of nature all the time. The small Indian corn in this vignette was actually acquired at a thrift shop, and the acorns were collected several years ago. By adding simple touches like these, you can instantly bring the mood of fall into your home.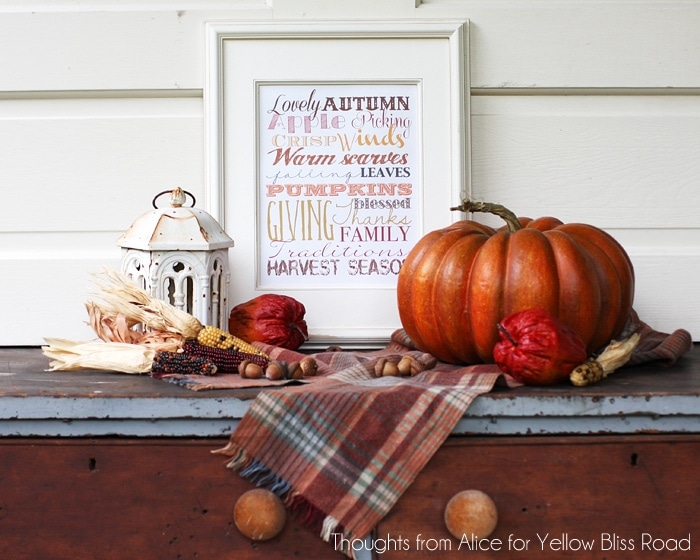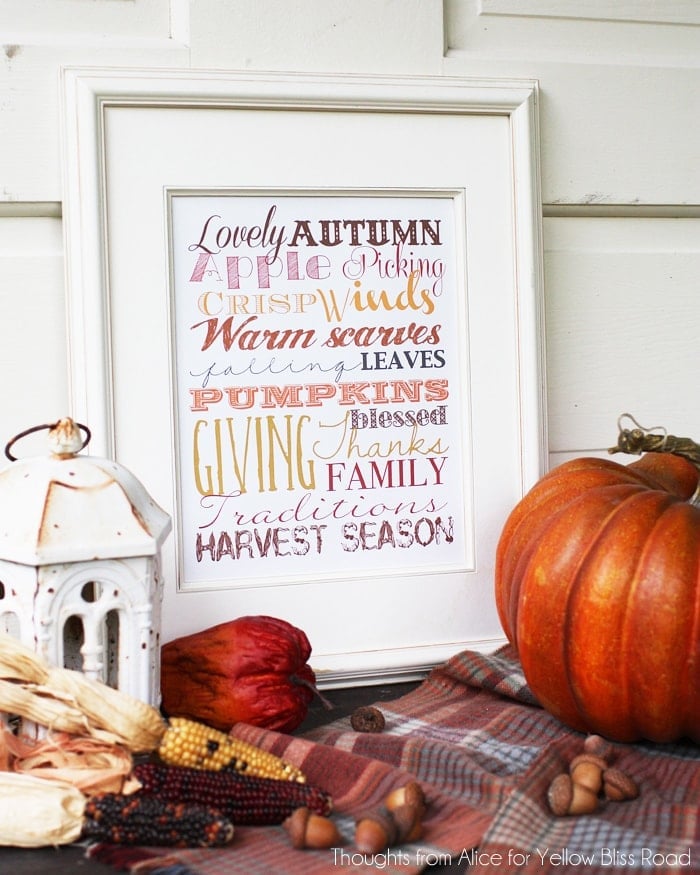 I hope you enjoy this free printable and that you will head over to my blog to see more of my style and home decorated for the season. I would love to have you!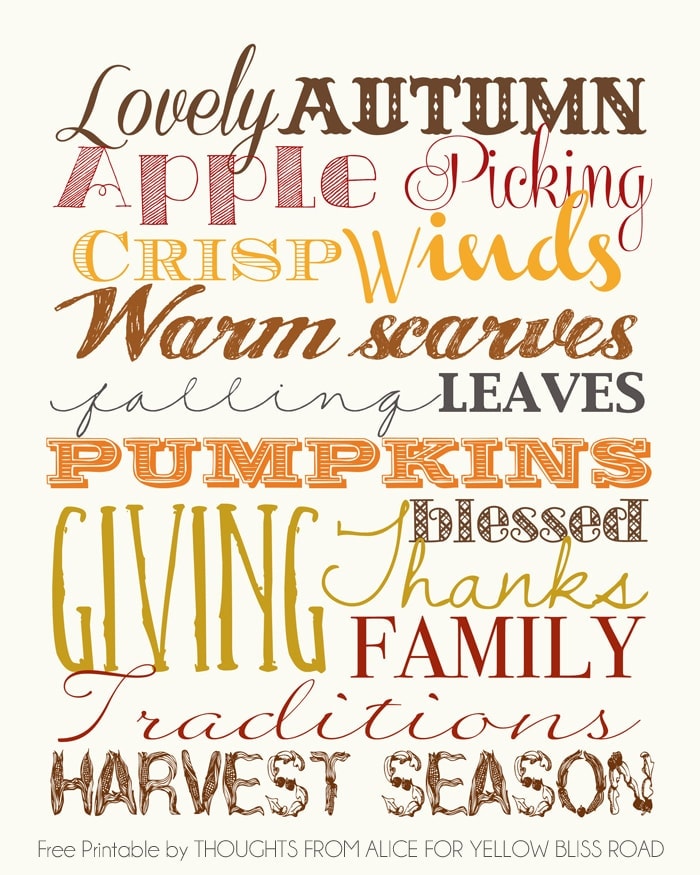 Click below to download your free printable:
 Fall Subway Art Free Printable
This printable is 8×10 in size and available for PERSONAL USE ONLY. Thank you!
Till next time…
~Alice W.
For more fabulous fall decor, be sure to check these out: