Have a little fun at your 4th of July Party with these educational 4th of July Trivia Cards! There are also free printables that can be made into envelopes or utensil holders.
With summer just a couple of weeks away, we have started thinking about the 4th of July. I set to work to create some patriotic printables, and I'm sharing some of them here for you today! (Yup, that means there's more coming – yay!).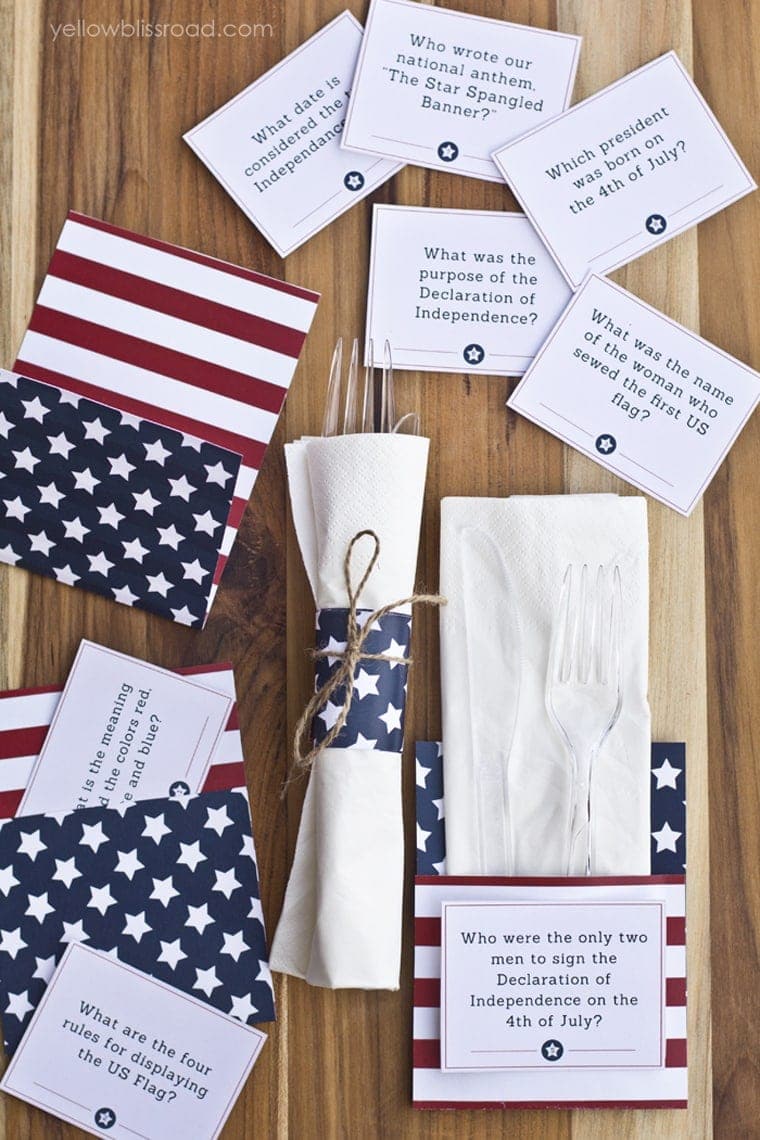 I had an idea to create some fun trivia cards. These can be used as conversation starters, ice breakers, or even as a game for prizes at your 4th of July celebrations. The cards are best printed on cardstock. There is a three page answer guide that also includes sources and some extra fun facts. There are 16 cards/questions in all.
If you are feeling extra creative, print out the separate utensil holders. These look really cute if you can print them double-sided, but if not, they look great with just white on the inside as well. You have a couple of options here. Use them as envelopes by cutting the rectangle shape out and folding it up from the bottom. Using a glue stick, or even hot glue, secure the sides (don't use too much glue as this could seal up the envelop too much and your utensils and trivia cards won't fit).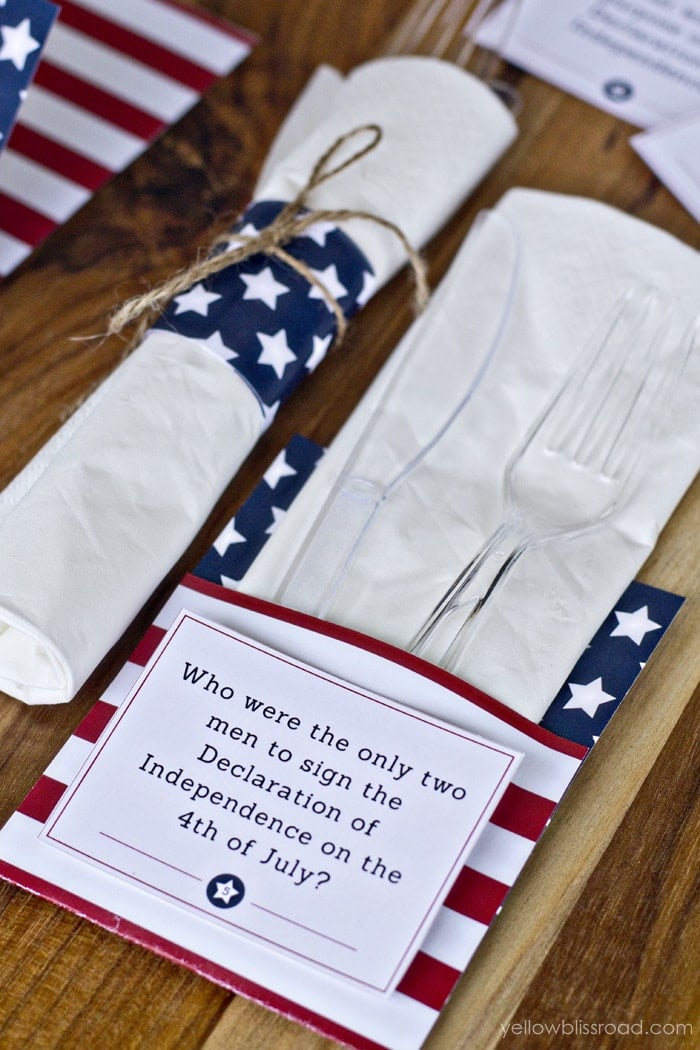 Another option is to create napkin rings. Cut out the printables like above, but then cut them once more lengthwise. You'll end up with four pieces per sheet instead of two. Then simple wrap the paper around your napkin/utensils and secure with tape or a dab of glue.
I love multi-purpose projects like this, don't you?
Be sure to visit Tatertots and Jello today, where I'm sharing a coordinating America banner. I'll be sharing more to this printable set in the coming weeks. I can't wait for you to see what's next!