Free Printable Valentine's Treat Tags
Adorable treat tags perfect for Valentine's Day. They come in nine different color combos and are perfect for boys or girls. Add a Crispy Rice Treat (homemade or Store bought) and you're done!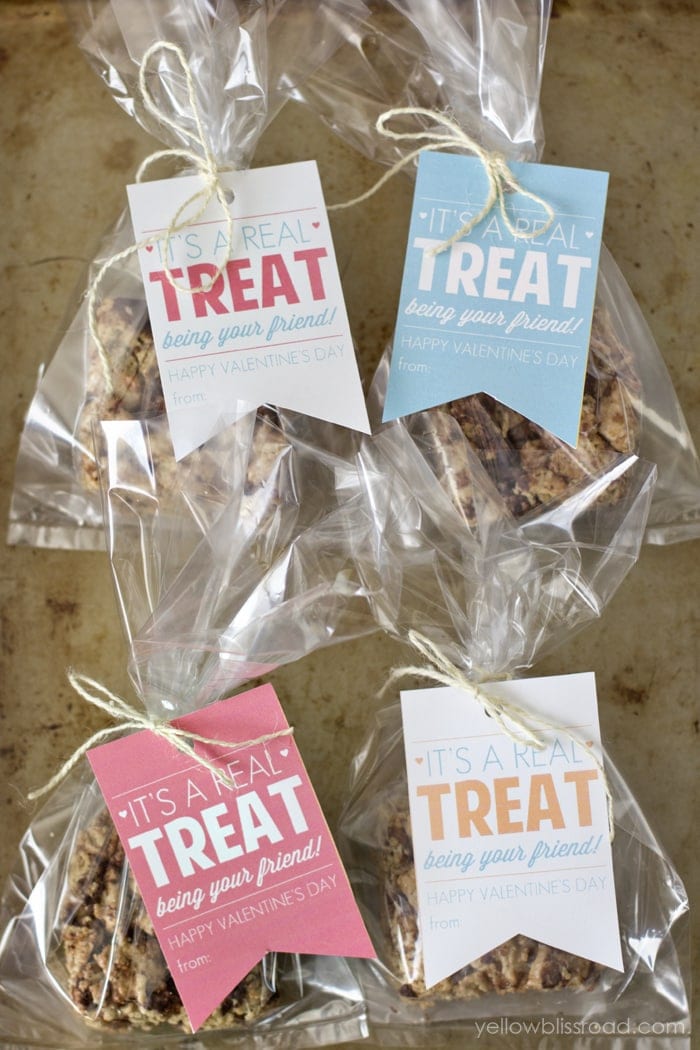 I am always looking for new ways to share treats for the classroom. I love to make homemade treats, and my kids love it too. I don't think I could get away with NOT making treats – as soon as they hear there's a party coming up they start asking what I'm making for it! We decided Rice Krispie Treat Valentine's would be perfect this year. I've created these tags with the saying "It's a real TREAT being your friend!" The beauty of these is that any "Treat" will work – it doesn't have to be Rice Krispie Treats!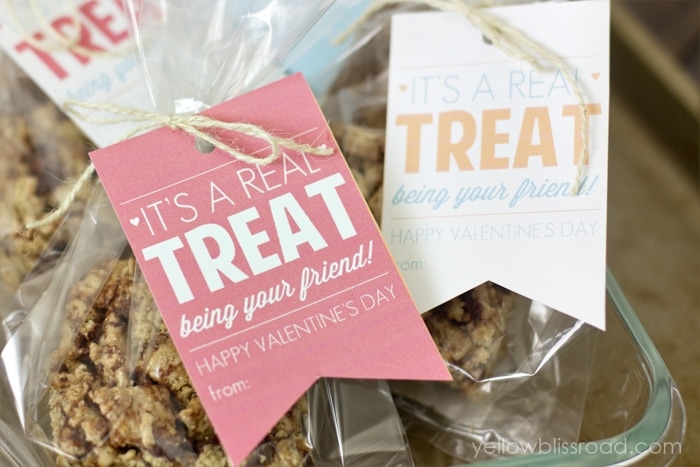 Since I have a girl AND a boy, I know how hard it can be to find Valentine's that aren't too "boyish" or too "girly." I mean, I don't want to have to find different sets for each of them when they're going to be passing out the same thing! So I decided to create these free printables in a variety of colors. The colors below are more accurate than the photographs – I was having a hard time getting the red to look just right.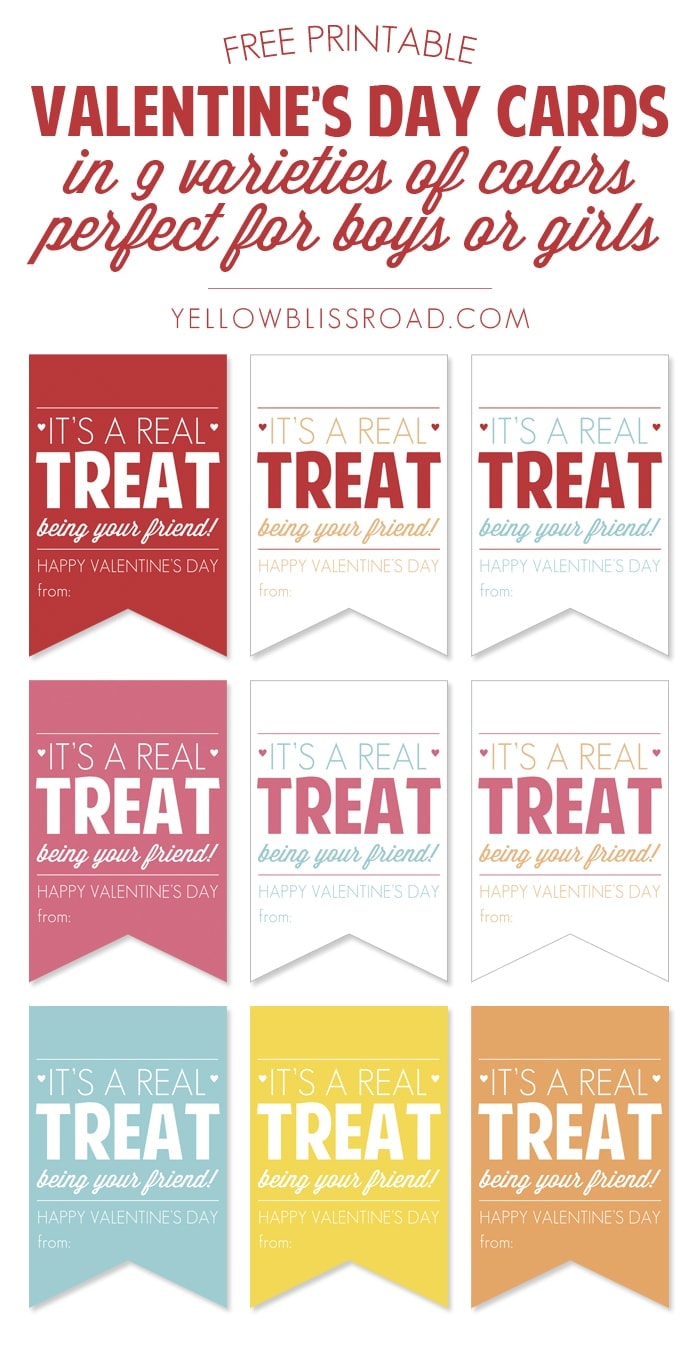 Each treat tag is on a different page, and each page contains six of the same tag. Click on the links below to download only the colors you want, or choose to download the whole set at once.
 For more fun Valentine's Printables, be sure to check these out: