This Italian Chicken and Vegetables Sheet Pan Dinner is the ultimate one pan meal. It's super flavorful and is so easy to prepare. It's a healthy meal the whole family will love!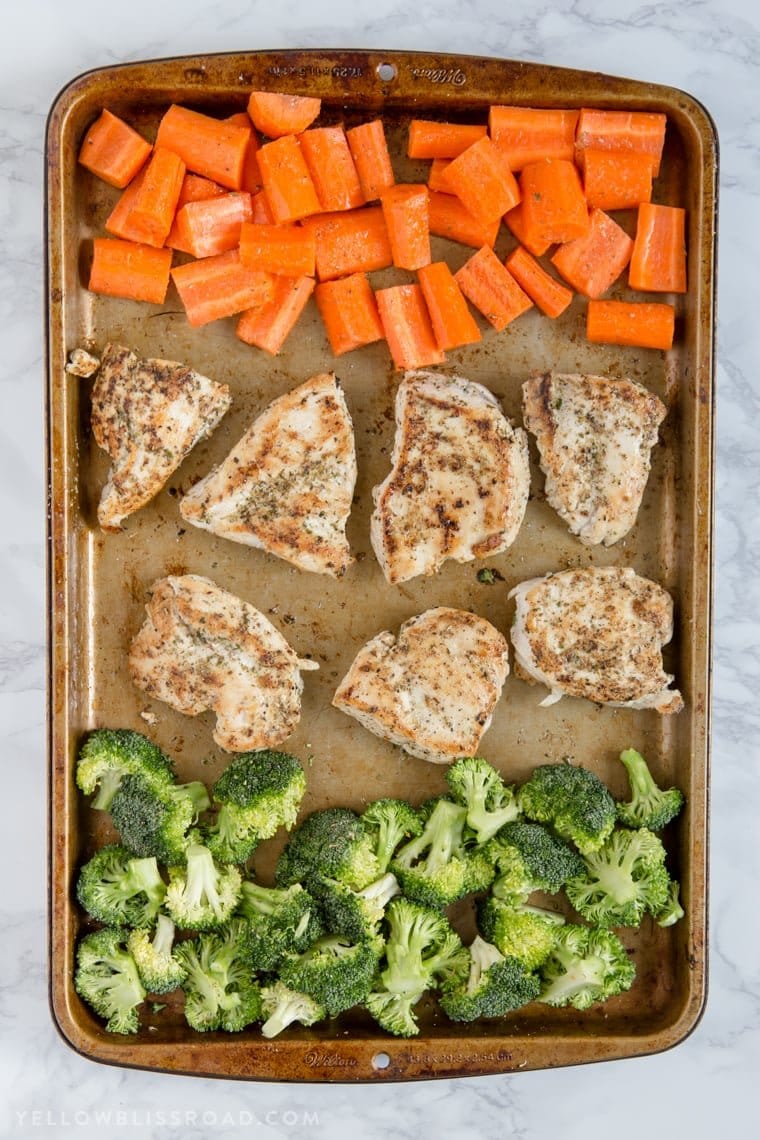 I'll admit, I'm not usually the first to jump on any food bandwagon. Some trends are merely fads that just don't last. But when it comes to one pan meals, they are definitely here to stay, and this sheet pan dinner is kind of an updated, healthier version of those, which usually contain a ton of cheese or cream. Sheet pan dinners are baked in the oven, and like the name says all of the ingredients are laid out on a single sheet pan.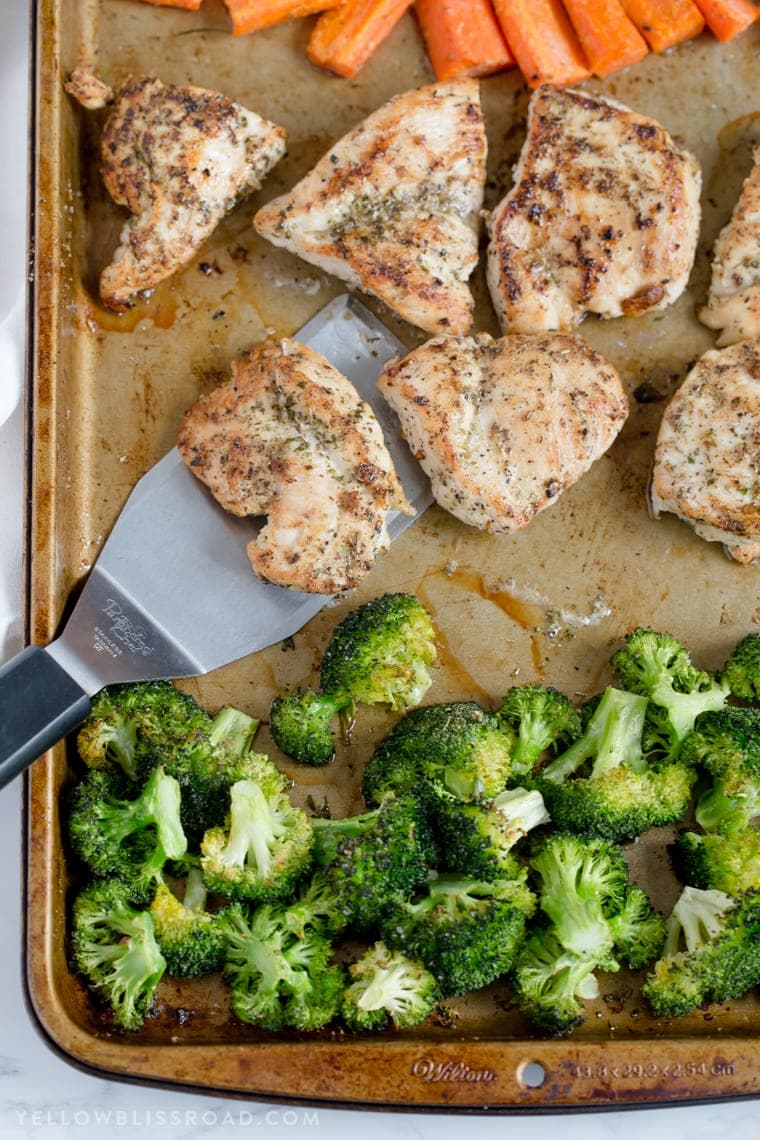 I mentioned above that I'm not really much into food trends. These sheet pan dinners have been around for a while, but I've just recently started working with those recipes. This is the first one I made, and oh my goodness, my family went nuts for it! No pasta, no rice, no bread, just chicken and veggies with a little olive oil and seasoning. My kids gobbled it down and my son went for seconds on…get this…broccoli!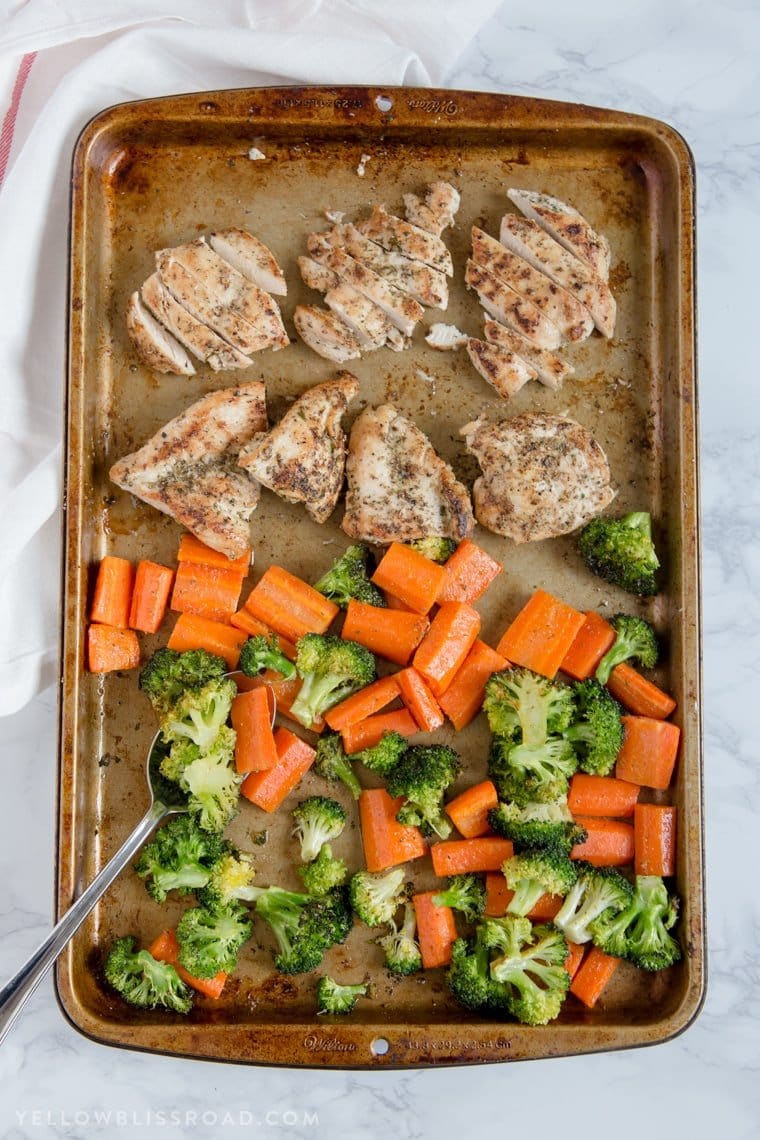 This Italian Chicken and Vegetables Sheet Pan Dinner is not only healthy, it's super delicious. The vegetables can be swapped out for things like sweet potatoes, squash, green beans, cauliflower or asparagus. Starchier vegetables like potatoes will take longer to cook so you might want to put them in by themselves for 10-15 minutes to get them started before adding any other veggies and the chicken.
I like to go an extra step and brown the chicken before baking. That means using another pan but it doesn't really add any time to the cooking process. The browning step just adds a little more depth of flavor and color to the chicken. It's not a necessary step, just a personal preference. While you're browning, you'll just put the veggies into the oven to start cooking. After cooking the chicken in the skillet for about 5 minutes, you'll add it to the sheet pan. If you don't want to dirty another pan, just put the chicken totally raw on the pan with the veggies. They will all cook in the same amount of time. Either way, super easy! I have added instructions for both methods in the recipe below.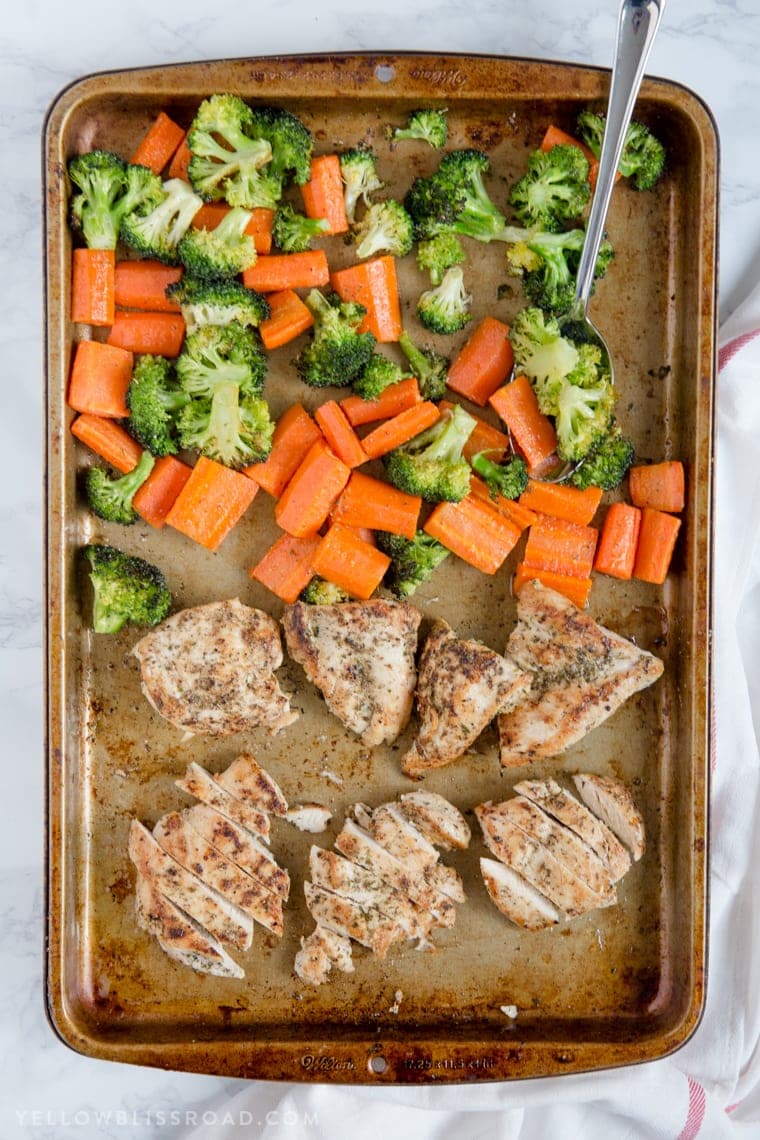 I'm working on a few other sheet pan dinners, but in the meantime I thought I'd share a few from my friends that you might also love. You can find those links below the recipe.
If you give this Italian Chicken & Vegetables recipe a try, let me know what you think in the comments below. What kinds of sheet pan dinner do you like to cook?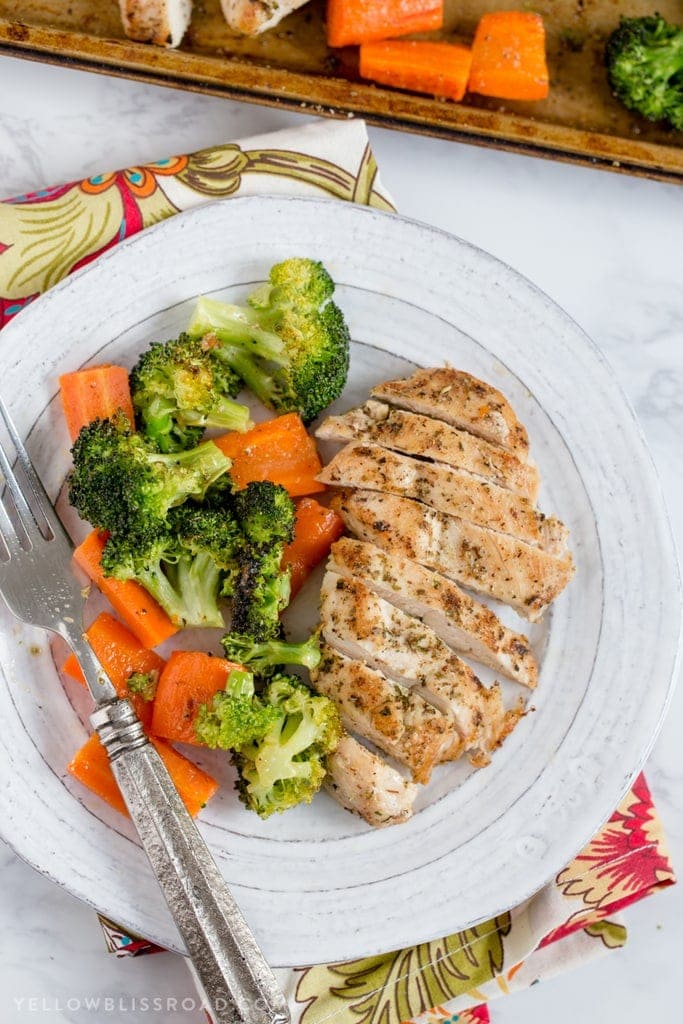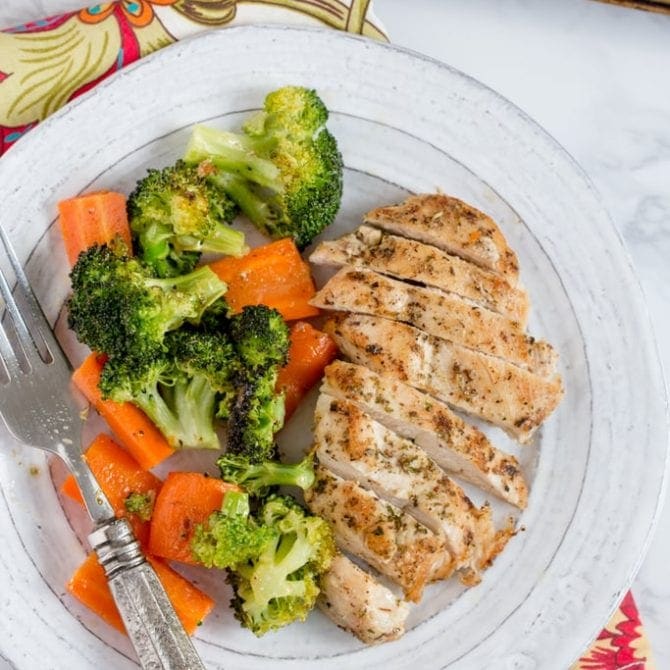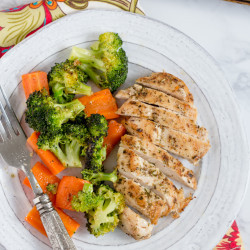 Italian Chicken and Vegetables Sheet Pan Dinner
Ingredients
2 large chicken breasts about 1 1/2 pounds
2 cups broccoli cut into bite-sized pieces
3 large carrots cut into bite-sized chunks
2 teaspoons Italian seasoning
1 1/2 teaspoons kosher salt
1 teaspoon garlic powder
1/2 teaspoon onion powder
1/2 teaspoon fresh black pepper
Olive oil
Instructions
Preheat oven to 400 degrees F. Line a large, rimmed baking sheet with foil.

Combine seasonings in a small dish and set aside.

Slice chicken breasts in half through the center to create two thinner pieces.

Arrange chicken in the center of the baking sheet. Drizzle with olive oil and rub into both sides to coat. Sprinkle about 2/3 of the seasoning mixture over both sides of the chicken, rubbing in to each side.

Arrange vegetables on either side of the chicken. Drizzle with olive oil, tossing gently to coat, then sprinkle evenly with remaining seasoning mix.

Bake in the preheated oven for 30 minutes, or until vegetables are tender and chicken is no longer pink.

Tent with foil and rest for 5 minutes before serving.
Notes
If you want to add the extra step of browning the chicken, heat a large heavy bottomed skillet (I prefer cast iron but stainless steel also works well) over medium-high heat. Add the oiled and seasoned chicken to the skillet, 2 minutes per side, just until browned. Return chicken to the sheet pan and bake as directed, for about 5 minutes less.
Here are 7 more Sheet Pan Dinners to try:
Chile Lime Salmon from Cafe Delights
Crispy Parmesan Chicken and Vegetables from The Recipe Critic
Ranch Pork Chops and Potatoes from Jo Cooks
Philly Cheesesteaks from Eazy Peazy Mealz
Shrimp Fajitas from Number 2 Pencil
Teriyaki Chicken from Life Made Sweeter
Steak & Vegetables from Damn Delicious
For more easy weeknight meals, try these:
Ground Beef and Noodle Stir Fry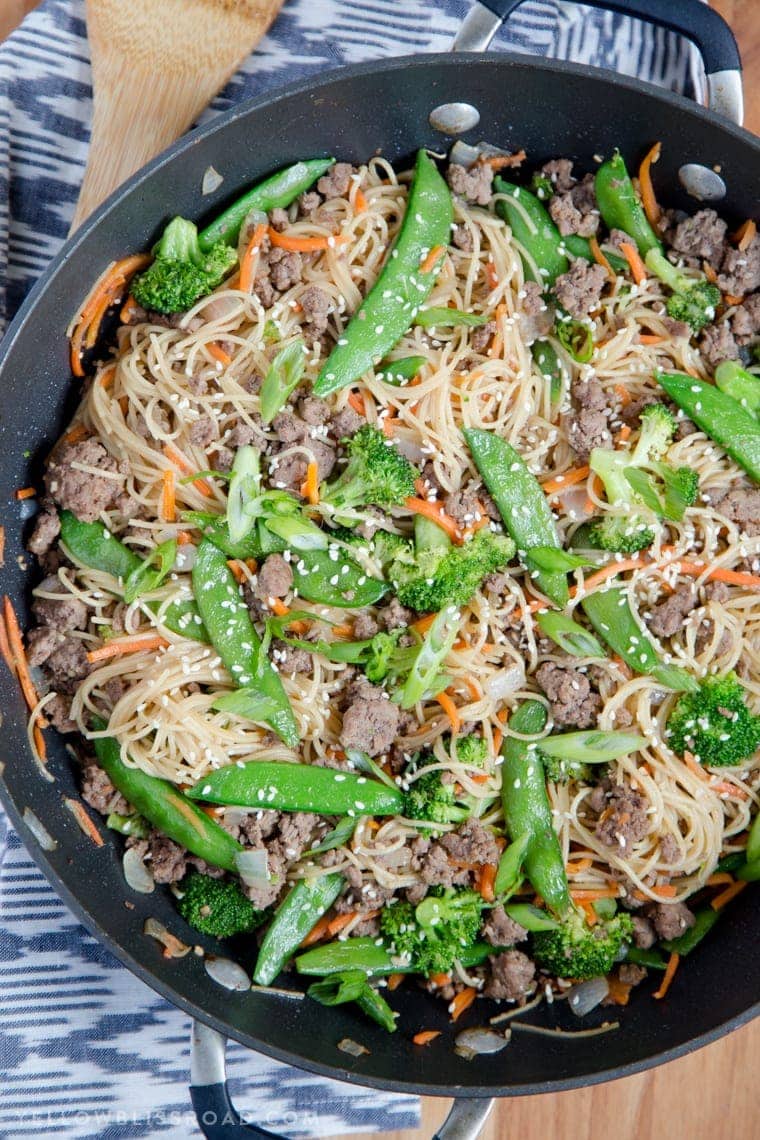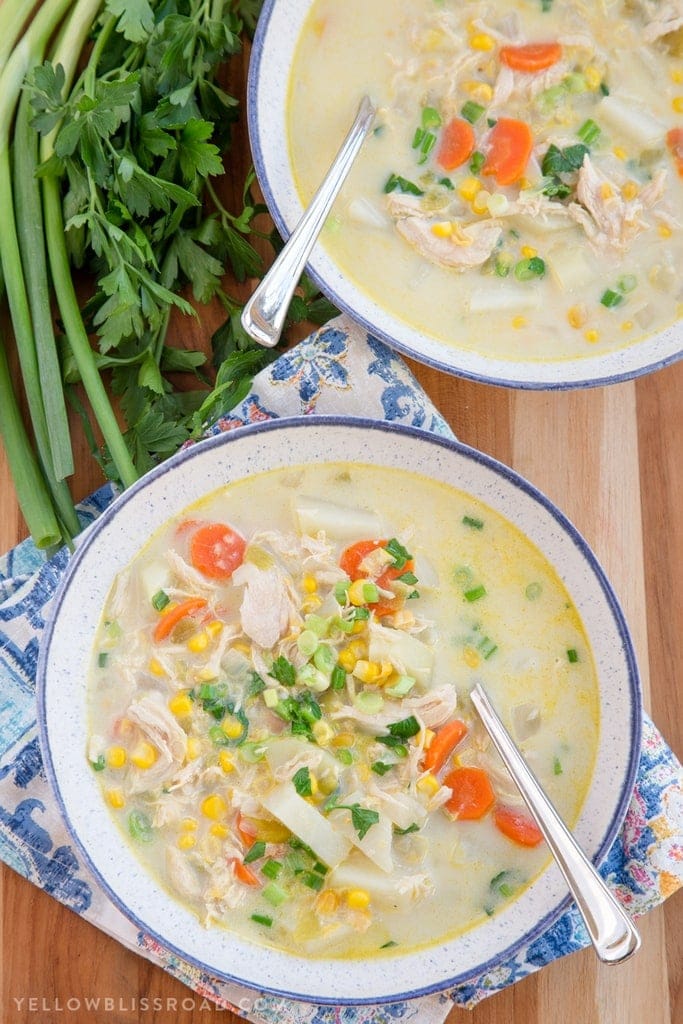 Slow Cooker Chicken French Dip Sandwiches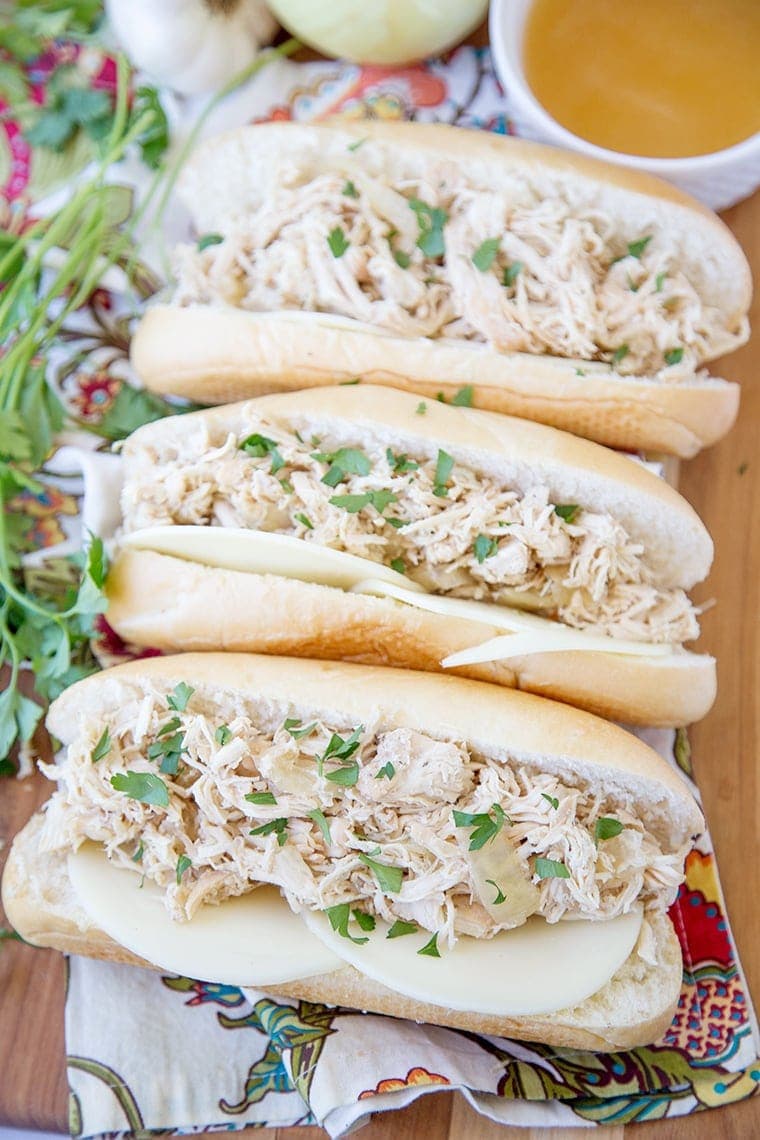 Chicken, Bacon and Blue Cheese Mac & Cheese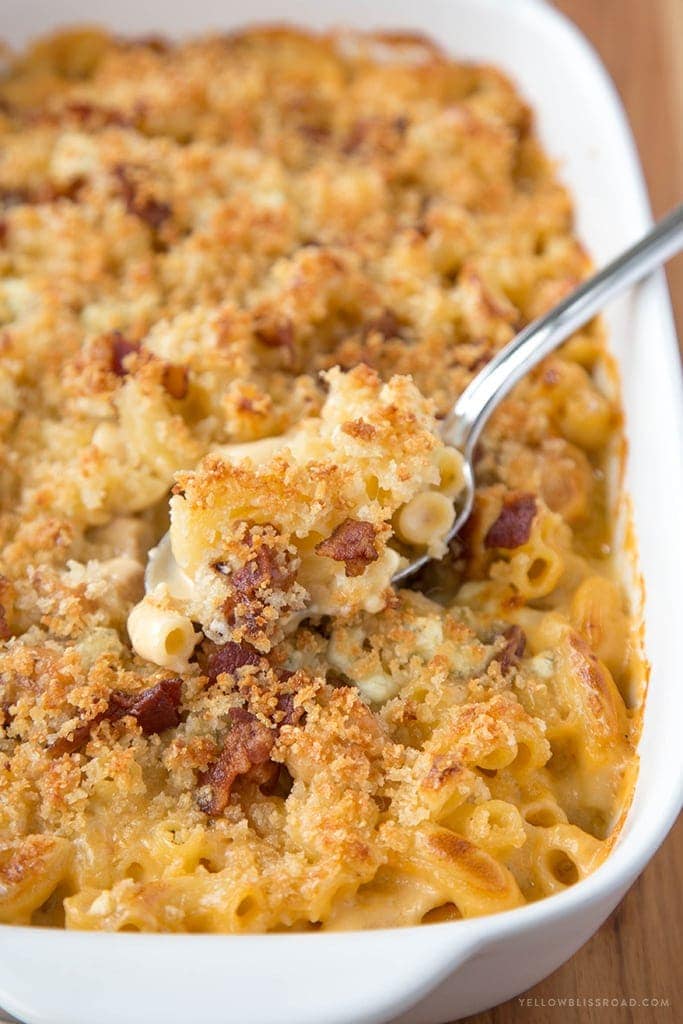 For all dinner recipes go HERE and for the Recipe Index go HERE.