Single Serve Rice Krispie Treats
An ooey-gooey Rice Krispie Treat in a single serving size, that's easily and quickly made in your microwave. Stir in some peanut butter for the perfect sweet and salty treat!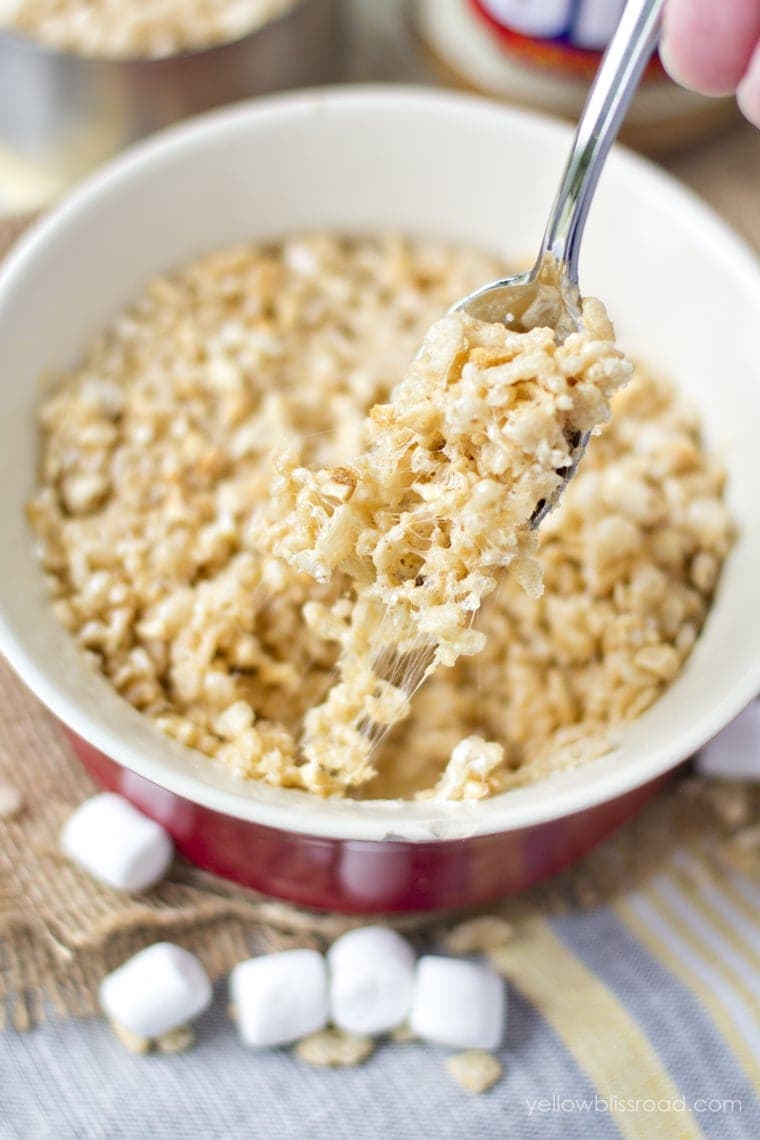 Rice Krispie Treats have always been a favorite of mine, but it's hard to limit yourself to just one. I mean, raise your hand if you've ever come close to eating the whole pan! That's why having this little single serve portion recipe in your cooking arsenal is perfect. It's a nice sized treat, and probably would equal about 2 small treats cut from the pan.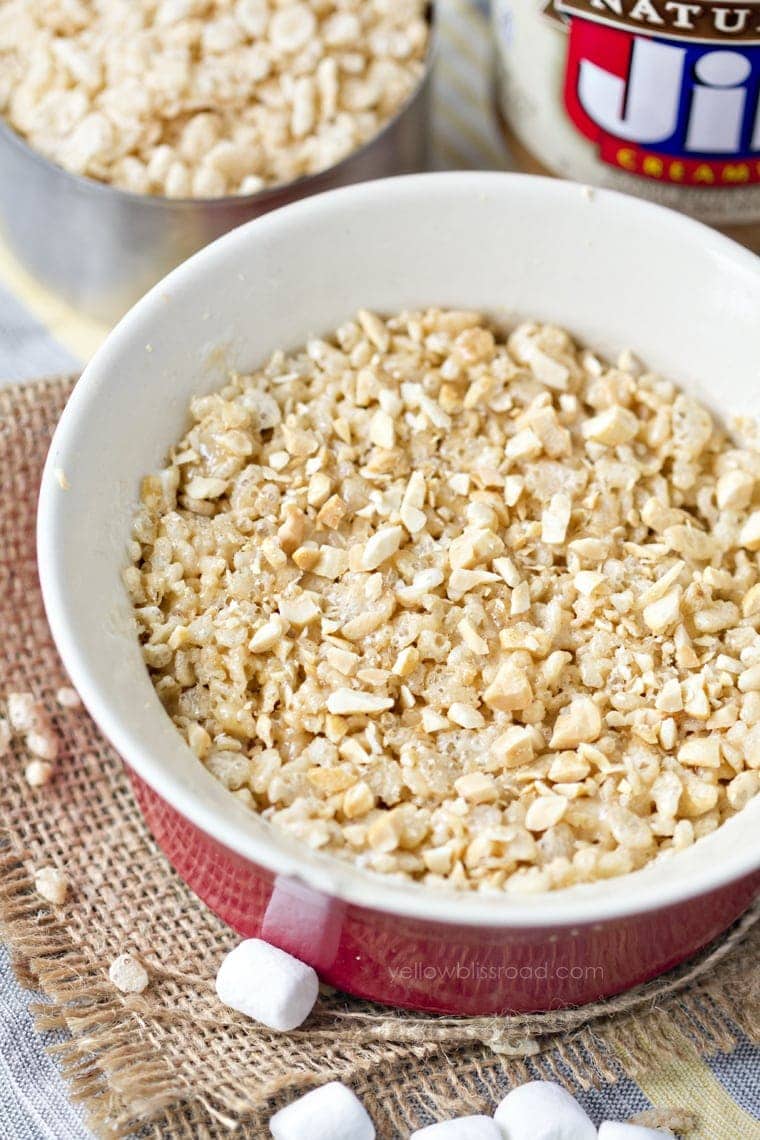 I also happen to love peanut butter, so I like to stir some into my single serve treats. My son is allergic to nuts, so making a whole pan would mean, you guessed it, eating the whole thing myself. So to avoid that, and to avoid him accidentally eating something he shouldn't, I can make myself a single portion of my favorite treat when he's not around and don't have to worry about him getting into the leftovers.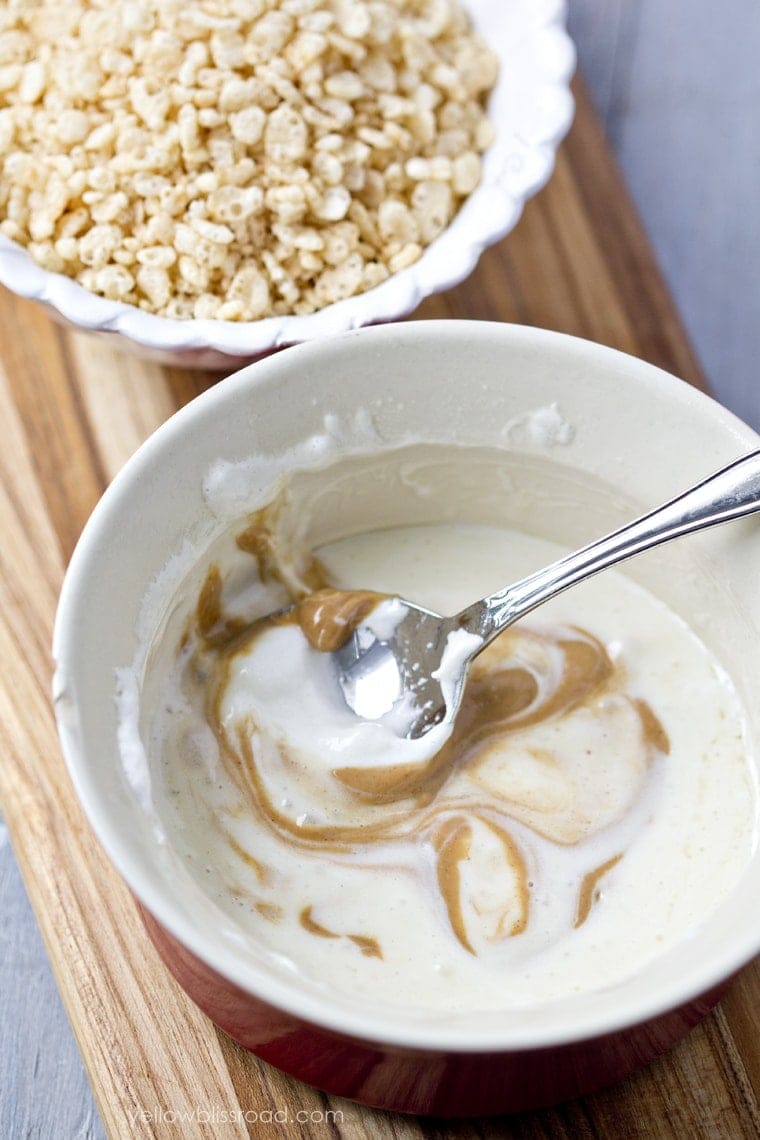 If chocolate is your jam, add a couple teaspoons of Nutella to the marshmallow as you stir it, and you have a single serve Nutella Rice Krispie Treat.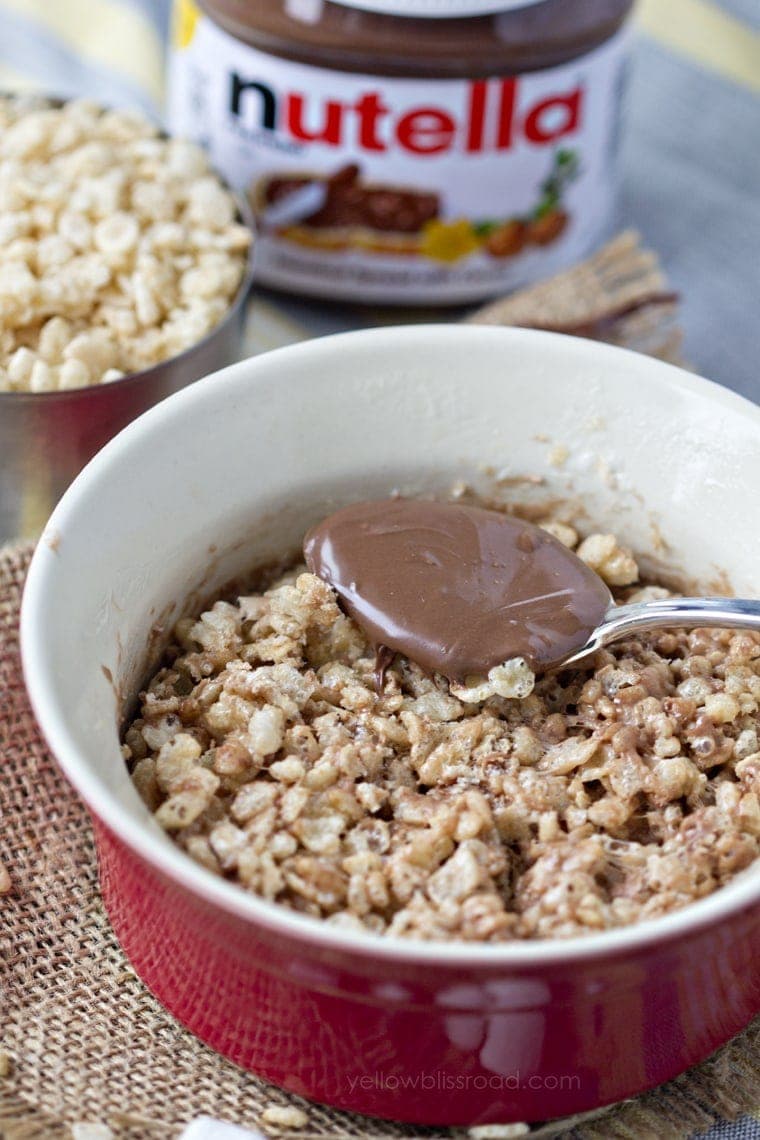 You really could customize your single serve Rice Krispie Treat to your favorite flavor by adding a teaspoon or so of extras to really make it fantastic. Here are a few mix-in ideas:
M & Ms, coconut, mini chocolate chips, crushed potato chips (trust me), mini Reese's Peanut Butter Cup, dried apple and cinnamon…really whatever your craving can be added to your treat. What would YOU add?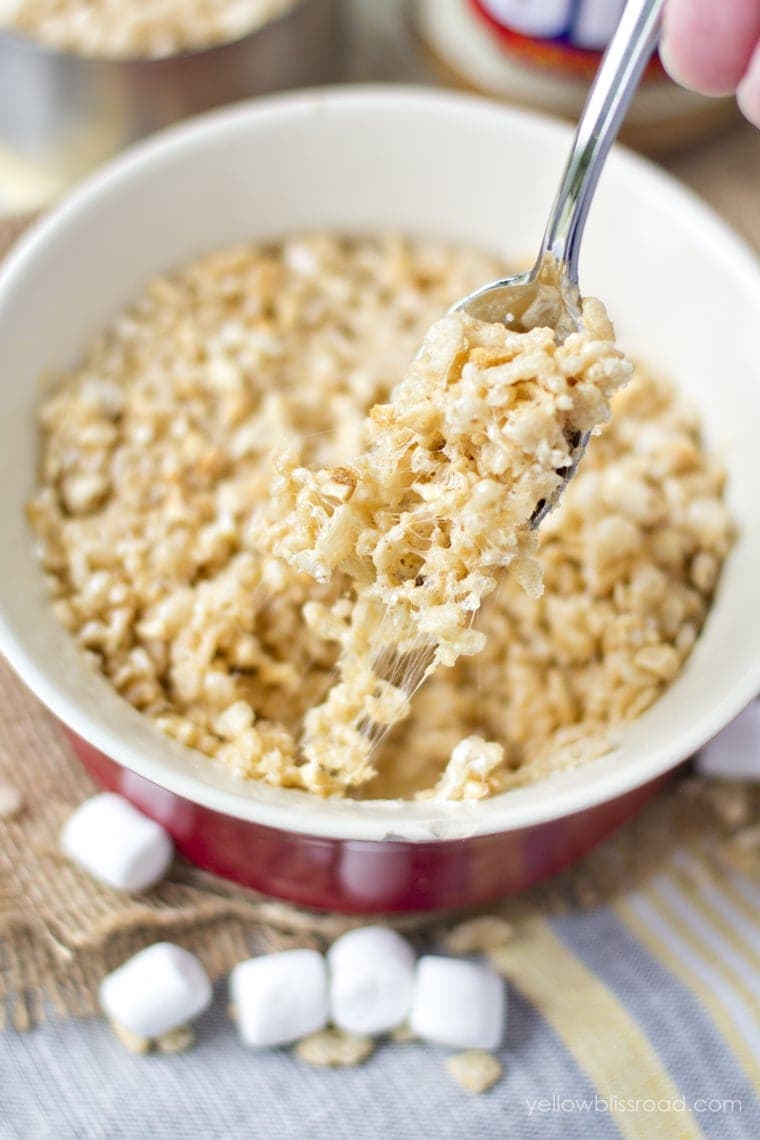 If you've made this recipe, please come back and leave us a star rating or a comment below. Or, tag us on social media @yellowblissroad or #yellowblissroad for a chance to be featured.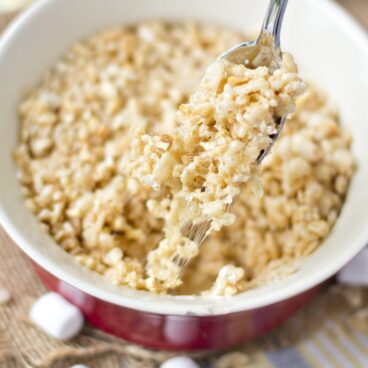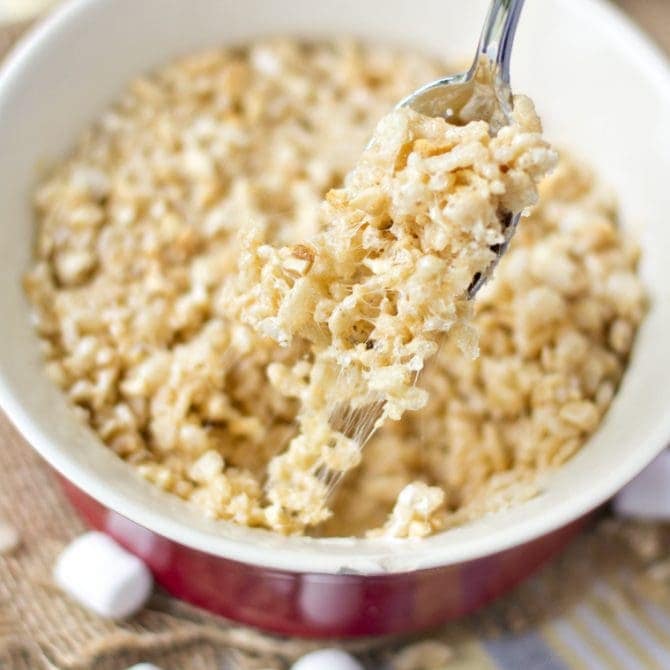 Single Serve Microwave Nutella Rice Krispie Treat
Ingredients
1/2

tablespoon

butter

1 ½ teaspoons

5

large marshmallows

1

cup

Crispy Rice cereal

2

teaspoons

Nutella or other mix-ins of your choice
Instructions
Place butter and marshmallows in a small, flat bottomed, microwavable dish (mine was about 5"). Microwave on high for 30 seconds. Remove from the microwave and stir until the marshmallow are completely melted and combined with the butter. Stir in Nutella just until combined and quickly stir cereal. Press into the bottom of the dish and allow to cool before eating.
For more Rice Krispie Treat recipes, try these: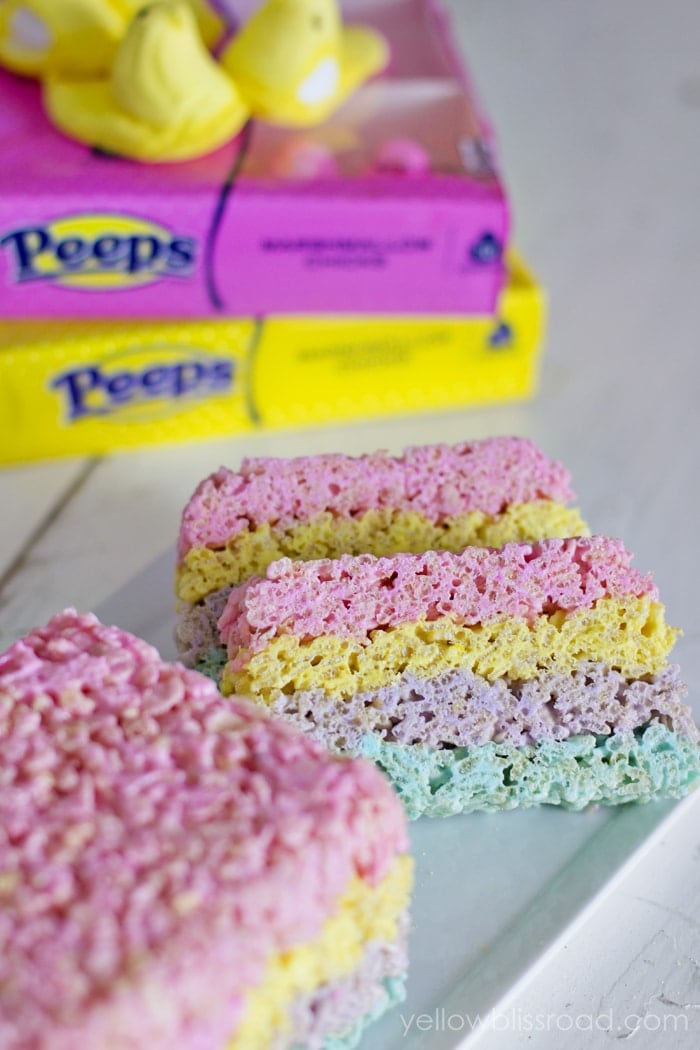 Layered Peeps Rice Krispie Treats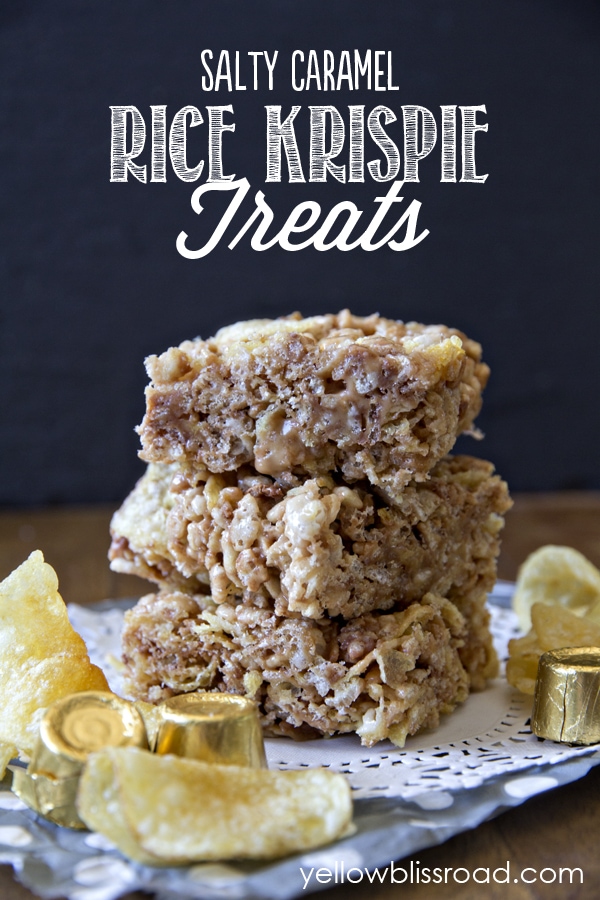 Salted Caramel Loaded Rice Krispie Treats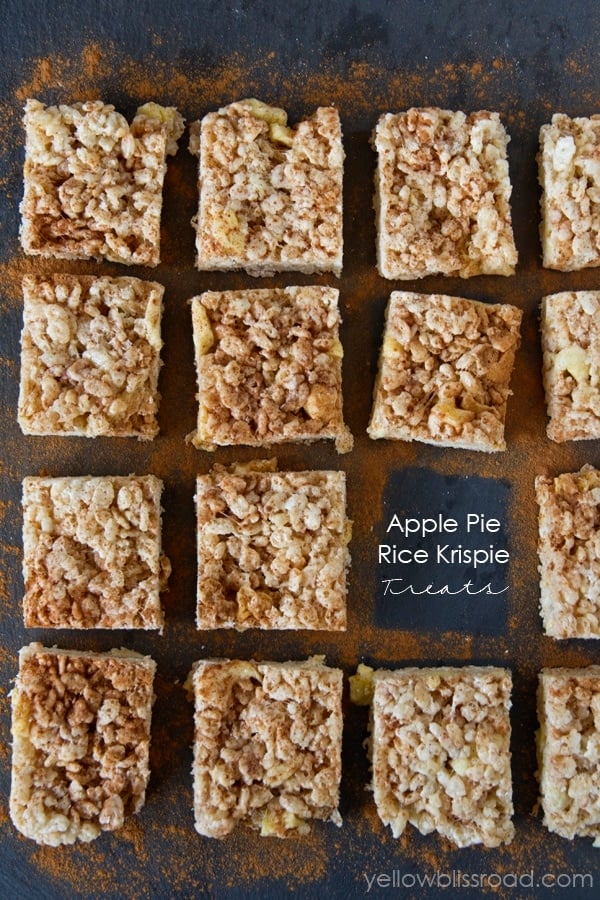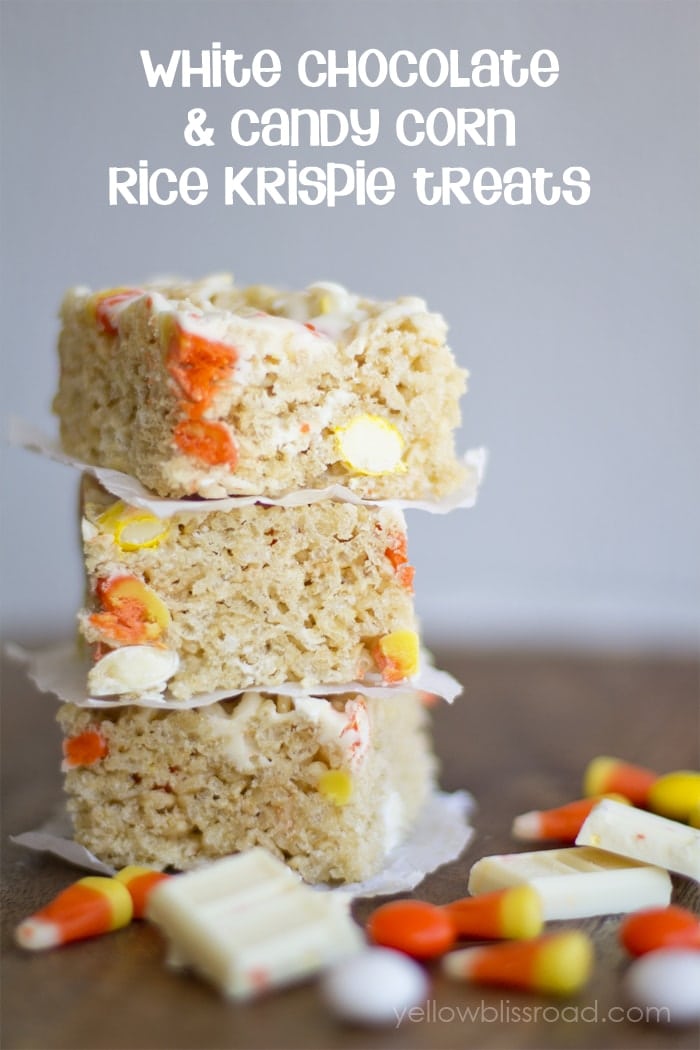 White Chocolate Candy Corn Rice Krispie Treats
For all desserts and sweet treats go HERE and for all recipes go HERE.