I am so excited to be sharing the first of several my remodel plans with you today! I have lived in my home for about six years, although it's been in my family for more like 60 years.
Being that the house is 60 years old, and that there were never any updates made to it, I finally decided it was time. So for the past few months I've been pinning and planning and now I've hired a contractor and the demo has finally begun. My kids have gotten to know the Property Brothers a little too well and are worried we are going to find mold or ants behind the walls, but I'm hoping we can bypass a lot of the issues that they always seem to have!
Being that this is such a huge undertaking, yes, I hired a contractor and he and his crew will be doing almost all of the work. I'm still tied to a budget, but it's not the same as if I was going to be DIYing it. In the end I know that I will have a beautiful space to show you, and I plan to be as involved as I can. Think he'll let me swing the sledgehammer?
I have two bathrooms in my home: one has a tub/shower combo and space for a decent size vanity, and the other is the "Master" and boy oh boy is it tiny!! We are going to try and make the tiny bathroom just a little roomier by enlarging the shower and relocating the linen closet to the pantry. It's difficult to get good photos of the bathrooms, but as you can see, they are in desperate need of updating.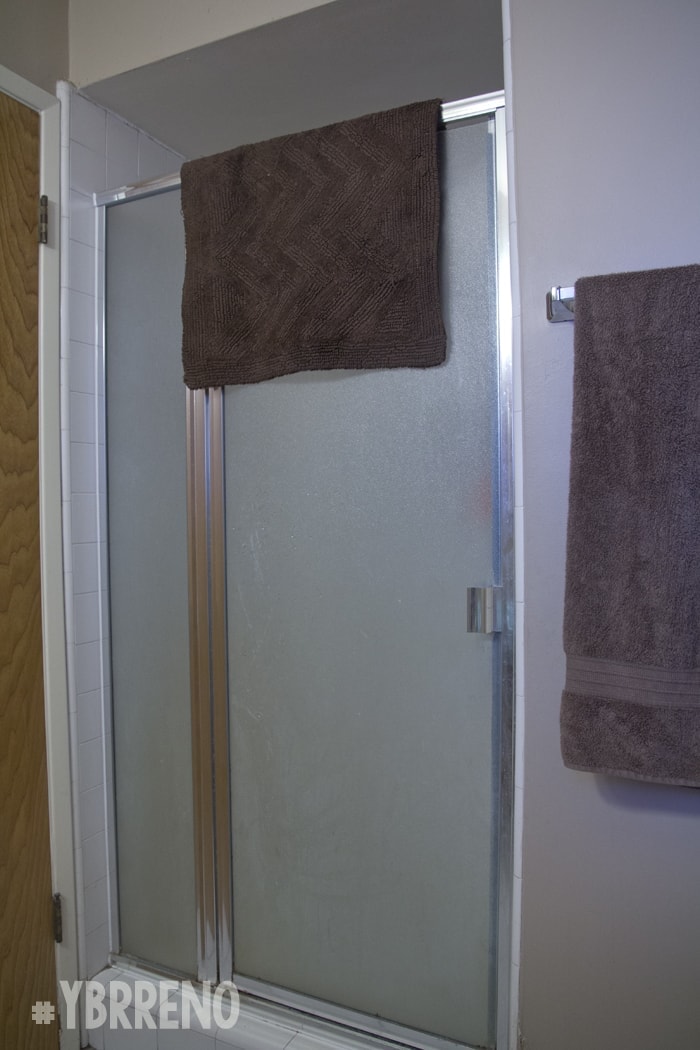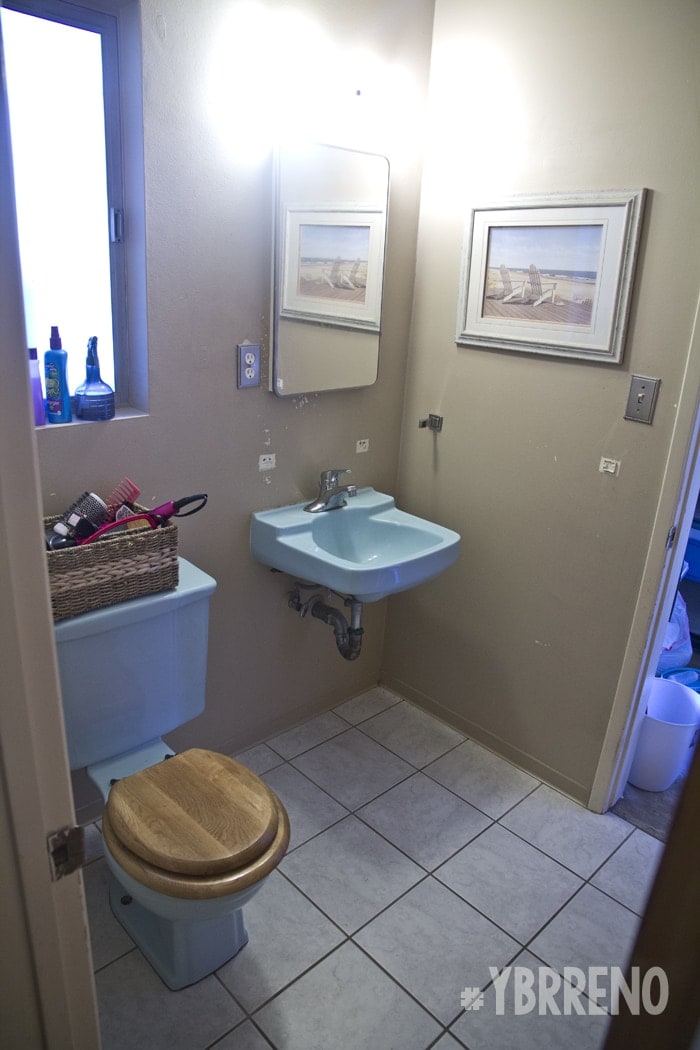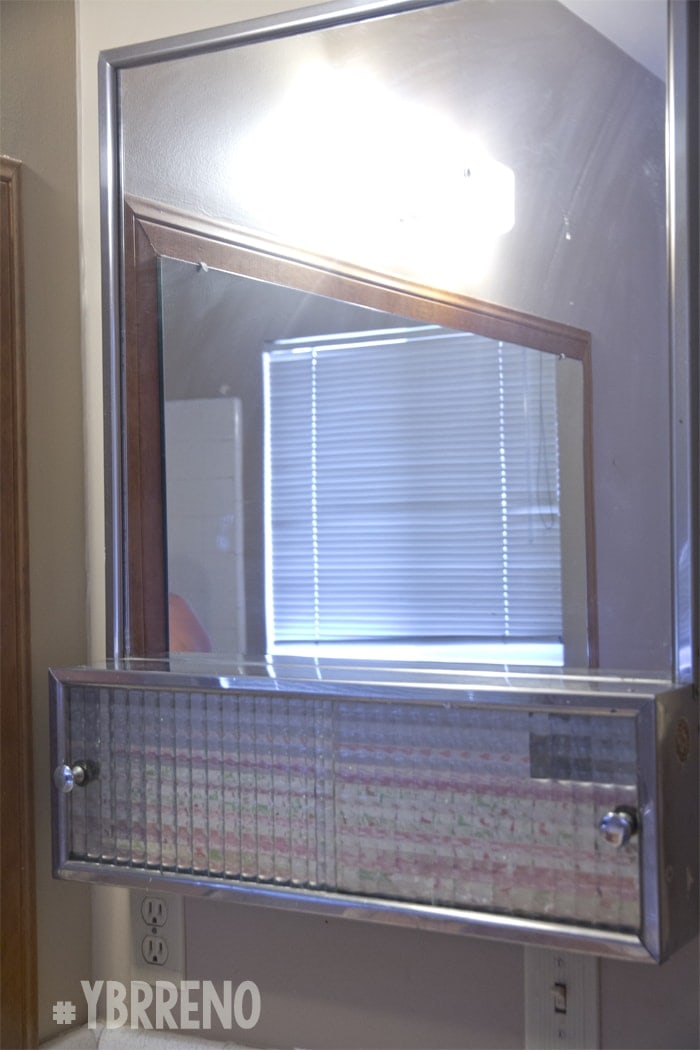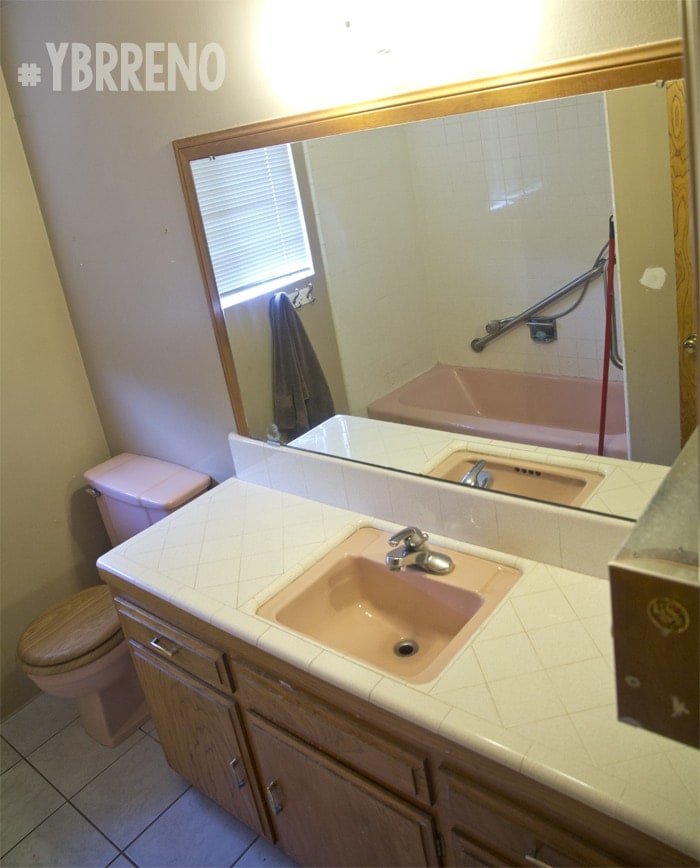 Yes that's right, there's a pink bathtub. And a blue toilet. Can you see the problem?
Here is my inspiration for both bathrooms:
I love everything in this image. Well except maybe the lime green candle and vase. Am I the only one who thinks that just doesn't belong?
Here's my plan: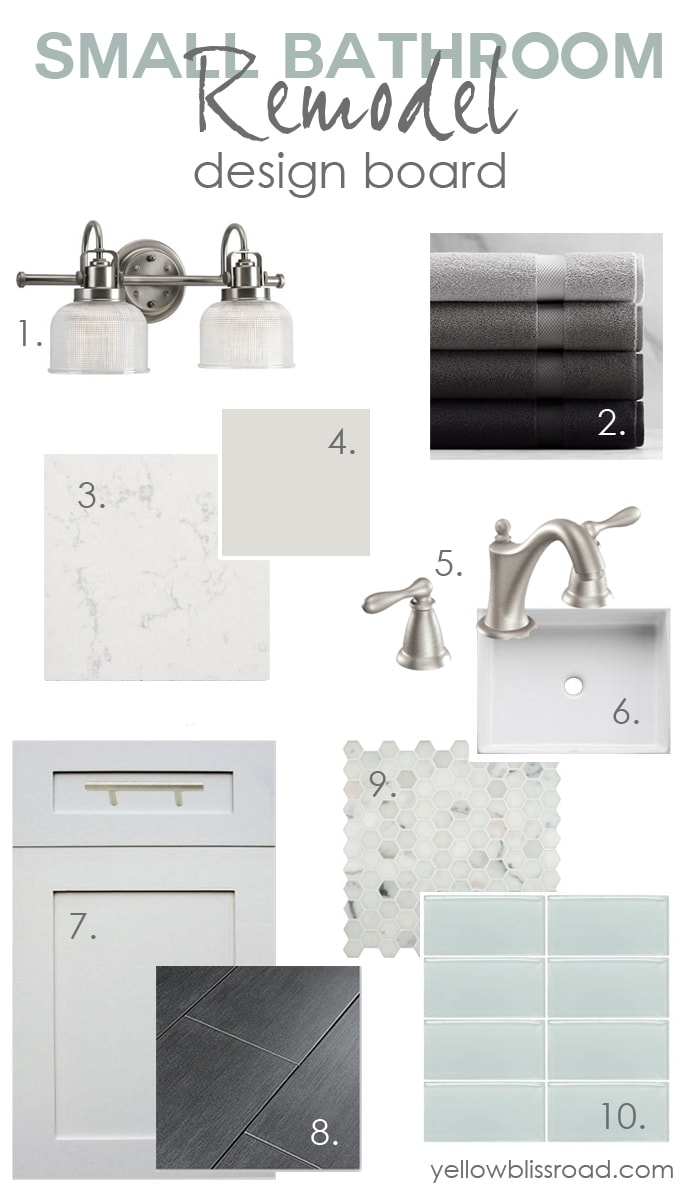 Archie 2 Light from Wayfair.com
Turkish Towel Collection in Pewter from Restoration Hardware
Quartz countertops
Caldwell High Arc Faucet from Moen
(and other items from the Caldwell line)
Square undermount sink
White Shaker vanity cabinet
Hardware from D. Lawless
Slate Gray porcelain floors
Hexagon tile in Grecian White for shower floor
Glass Subway tile in Morning Mist
I'd love to hear your thoughts! Do you like the plan? Hate it?
As I mentioned earlier this is a huge remodel so we are demoing two bathrooms, a kitchen, and a pantry. It's a small house so these spaces are small, but still it's a crazy amount of "stuff" to manage! I'll be the one with her head barely bobbing above the water for the next few weeks. If I'm not back soon, send a search party.
Be sure to follow along with the progress on Instagram at #ybrreno
 ***UPDATE! See the completed bathroom makeover HERE!***