Ice Cream is one of the best summer treats you can have on hand. This no-churn version is super creamy and velvety smooth, with a slight crunch from the toasted coconut. Perfectly refreshing on a hot summer day!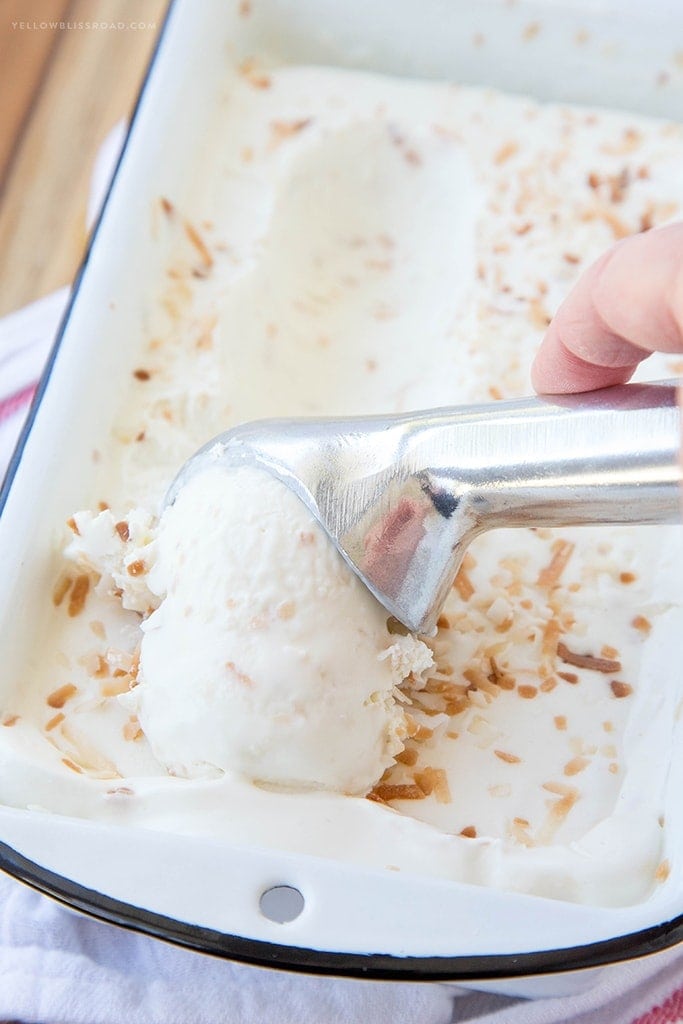 We love ice cream. I mean, doesn't everybody? Please don't say no – we can no longer be friends if you do! We also like things that are easy, taste great and require very little effort. This No Churn Ice Cream definitely fits the bill!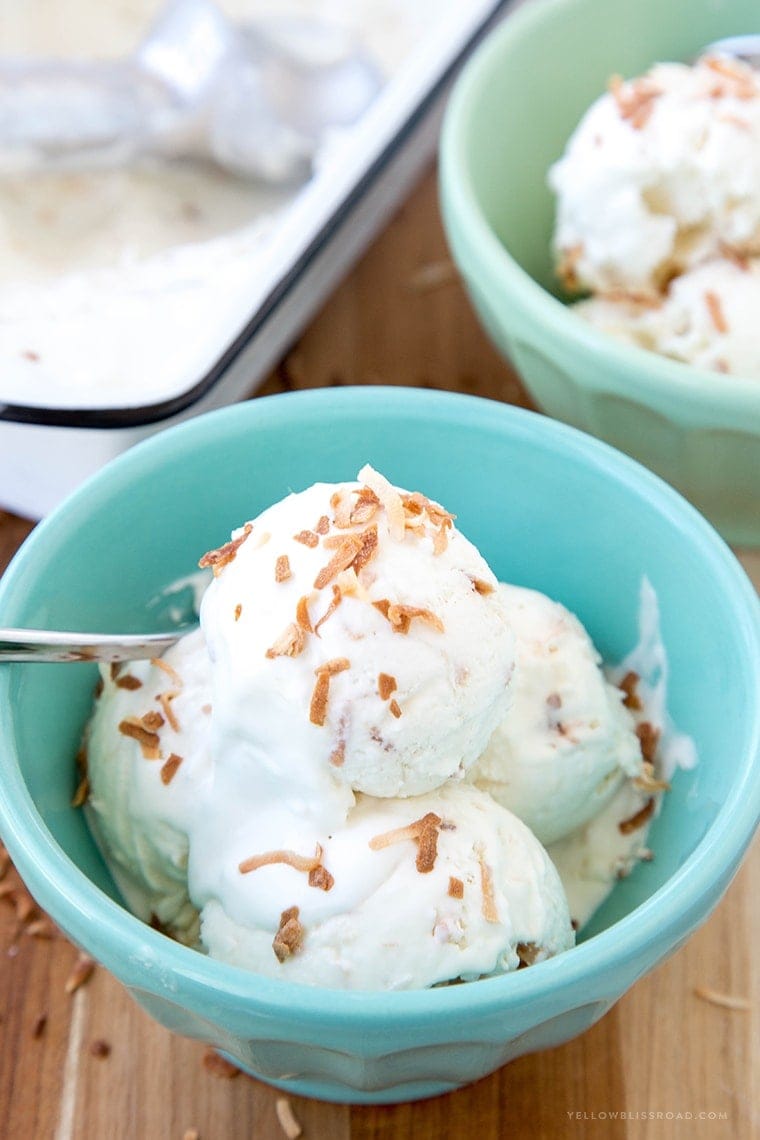 All you need to make this dessert is a stand mixer or hand mixer – no fancy ice cream maker required. There are just four ingredients – sweetened condensed milk, coconut milk, heavy whipping cream and coconut that is toasted in the oven to give that warm nutty flavor.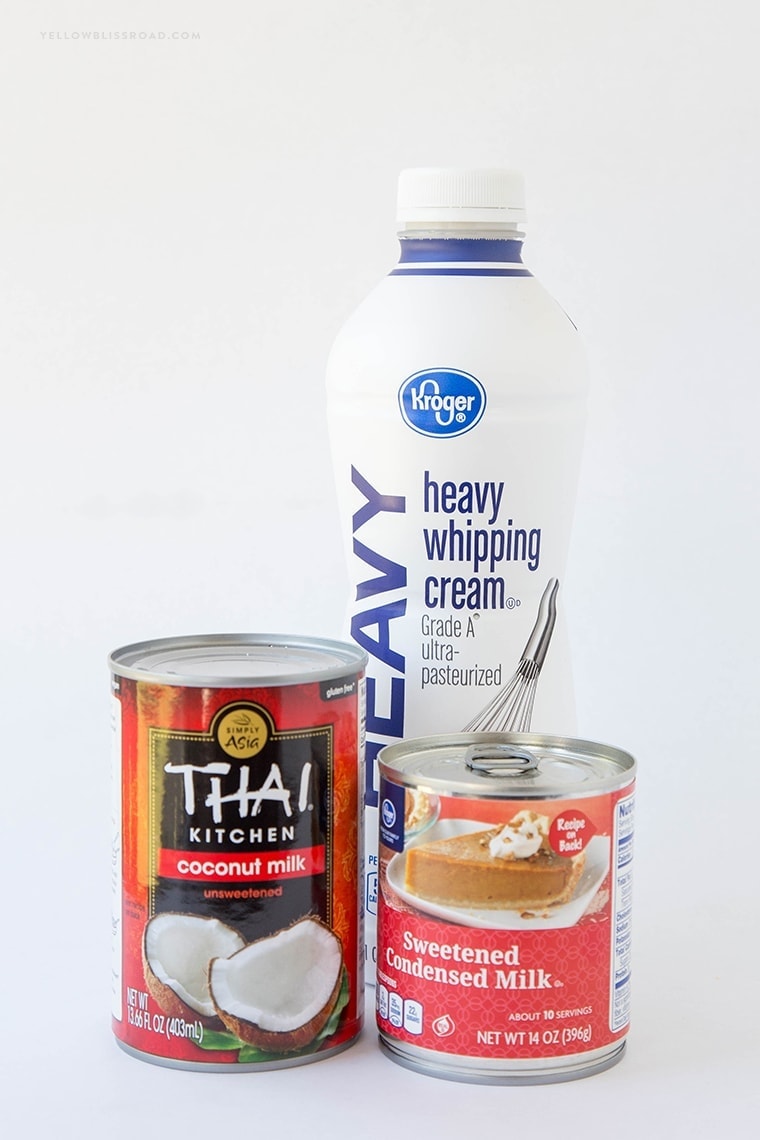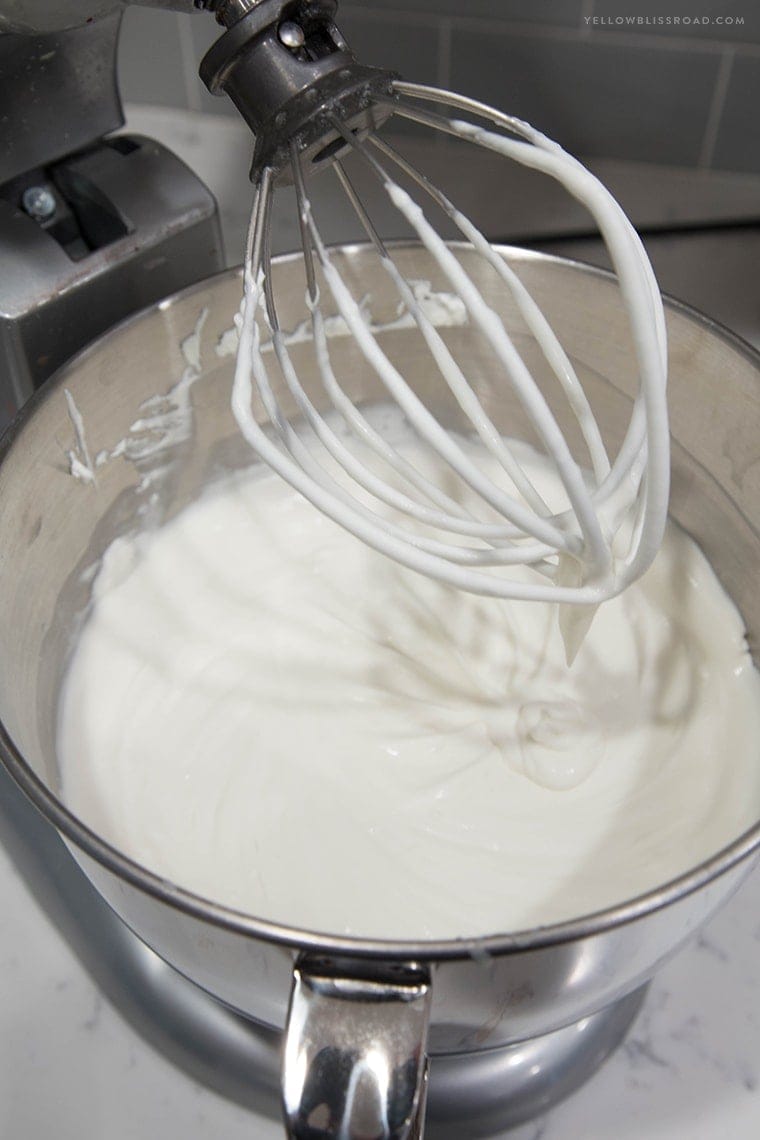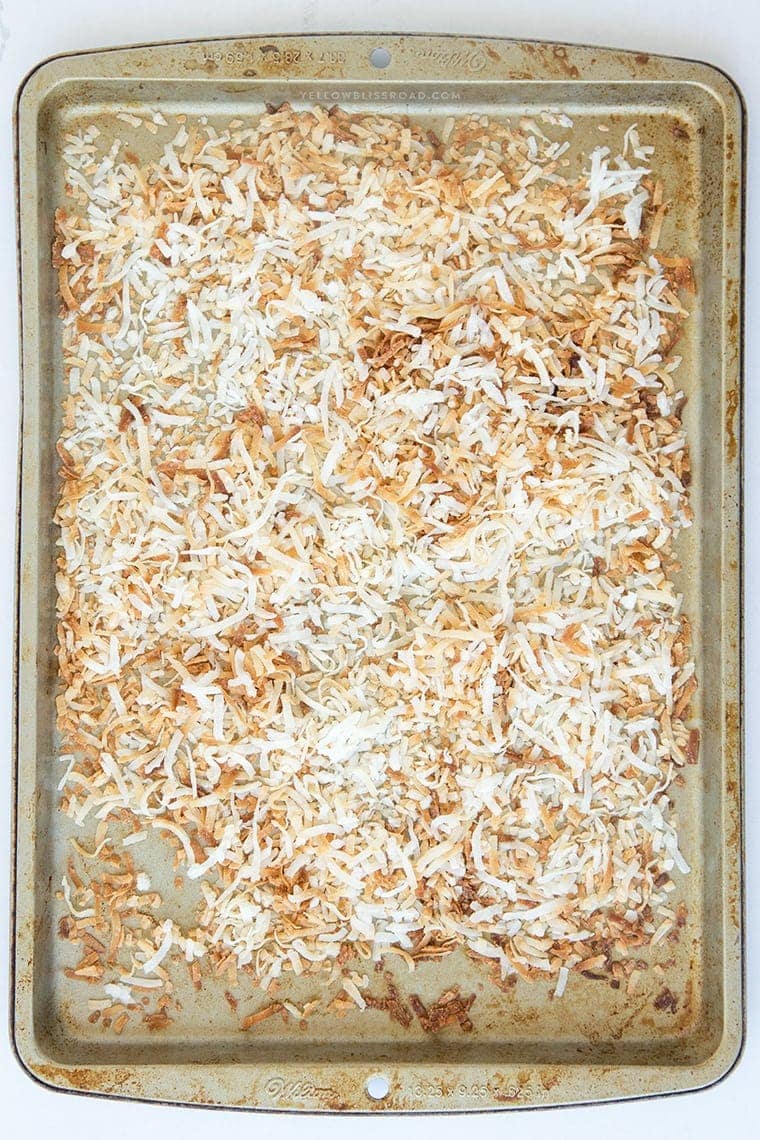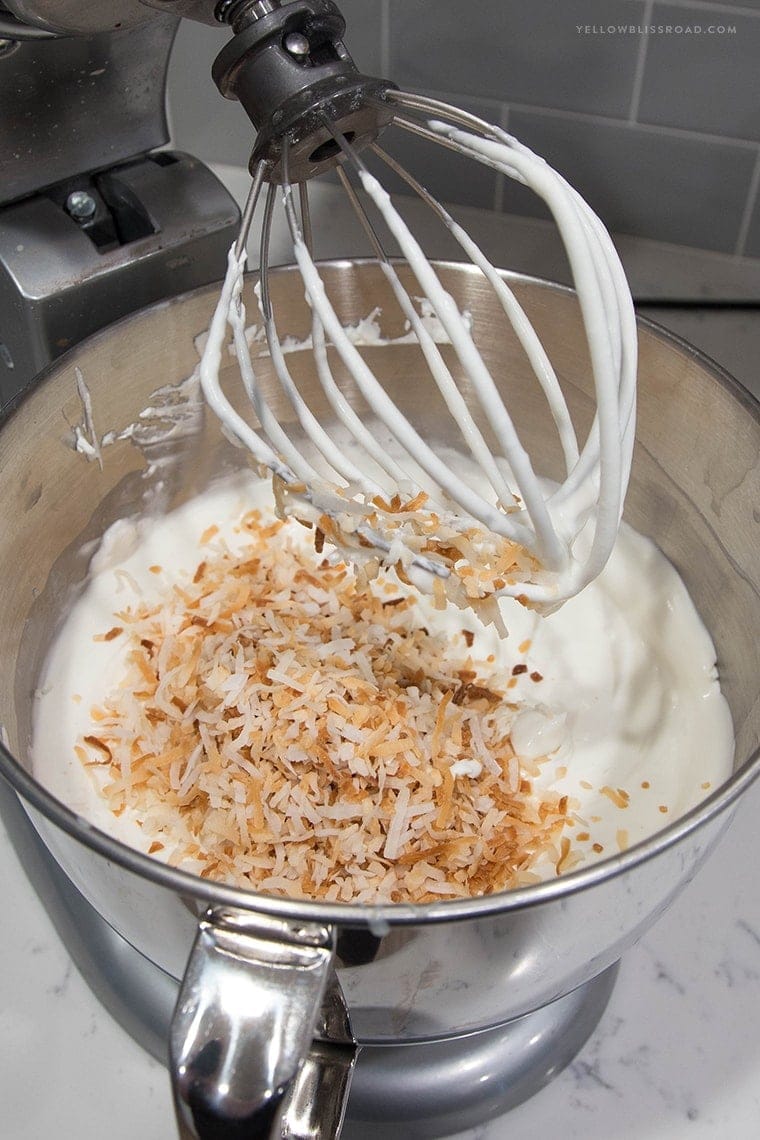 The heavy cream is whipped until fluffy then the coconut milk and sweetened condensed milk are stirred in, followed by the toasted coconut. It takes all of 10 minutes, and then all of that creamy smooth goodness is poured into a loaf pan or square cake pan, covered, and frozen overnight. That's it!
Delicious, simple and refreshing! I love that there's no custard base that has to be perfected and there's no cooking required whatsoever. I am working on some other flavors, like this No Churn Birthday Cake Ice Cream, and I'll share even more soon. For the coconut flavor it's especially good with some lime juice squeezed on top and a little grated lime zest.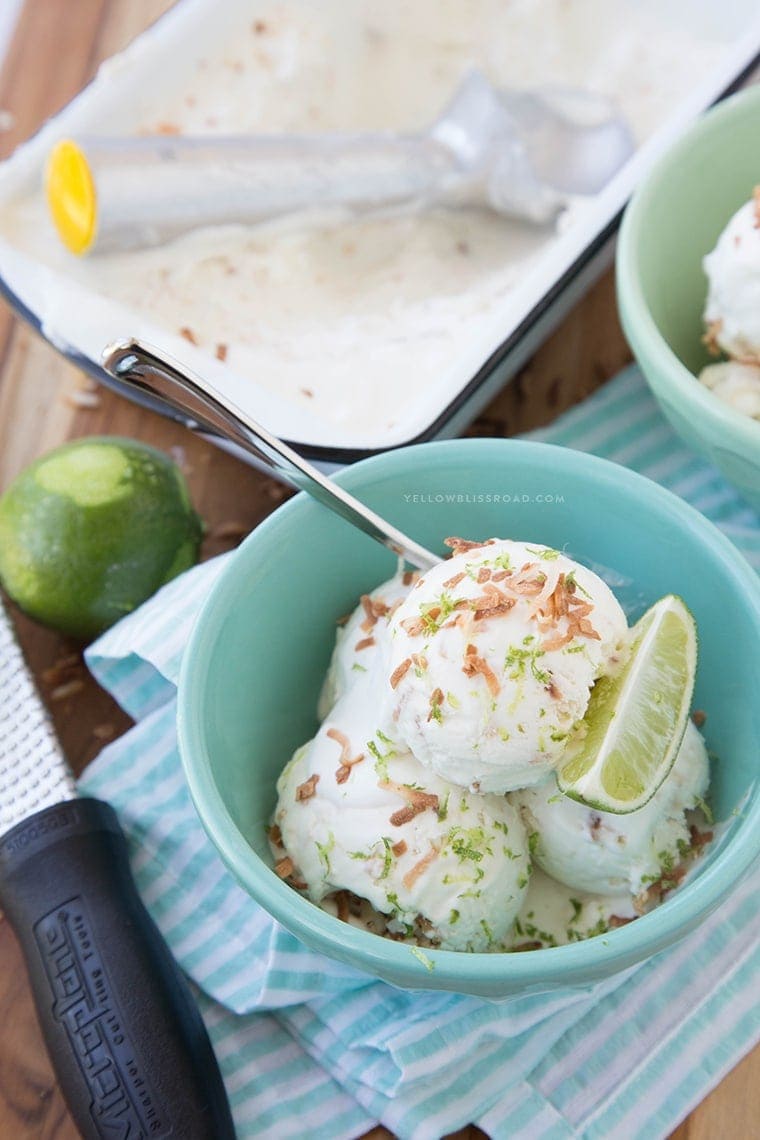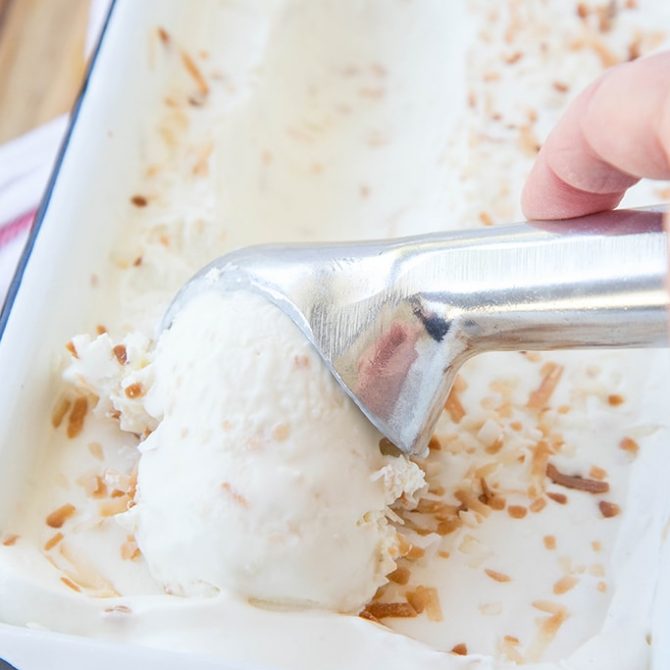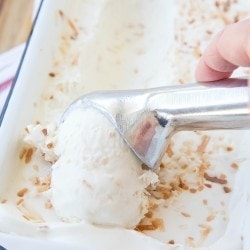 Toasted Coconut No Churn Ice Cream
Ingredients
2 cups heavy whipping cream
1 13- ounce can coconut milk
1 14- ounce can sweetened condensed milk
3/4 cup coconut
Limes optional
Instructions
Place the metal bowl of a stand mixer (or a large metal bowl if you plan to use a hand mixer), as well as the beater(s) in the refrigerator to chill; at least 15-20 minutes.

Toast the coconut by spread in a single layer on a rimmed cookie sheet and baking for about 5 minutes in a 350 degree oven. Watch closely as it can burn quickly. Set aside to cool completely before stirring in the ice cream.

Using a stand mixer with the beater attachment (or hand mixer) beat heavy whipping cream at high speed (start at low and work up to high to avoid splashing); about 3-4 minutes or until stiff peaks form. Stir in coconut milk and sweetened condensed milk until smooth. Gently fold in about 1/2 cup of toasted coconut.

Pour ice cream mixture into 2 8-9" loaf pans or a square cake pan and cover with foil (you could also opt to just leave it in the bowl you mixed it in).

Freeze at least 5 hours or overnight. Let sit for a few minutes on the counter to soften before scooping. Top with additional toasted coconut and lime juice/zest if desired.
For more delicious no-bake desserts, try these:
No Bake Reese's Chocolate Cheesecake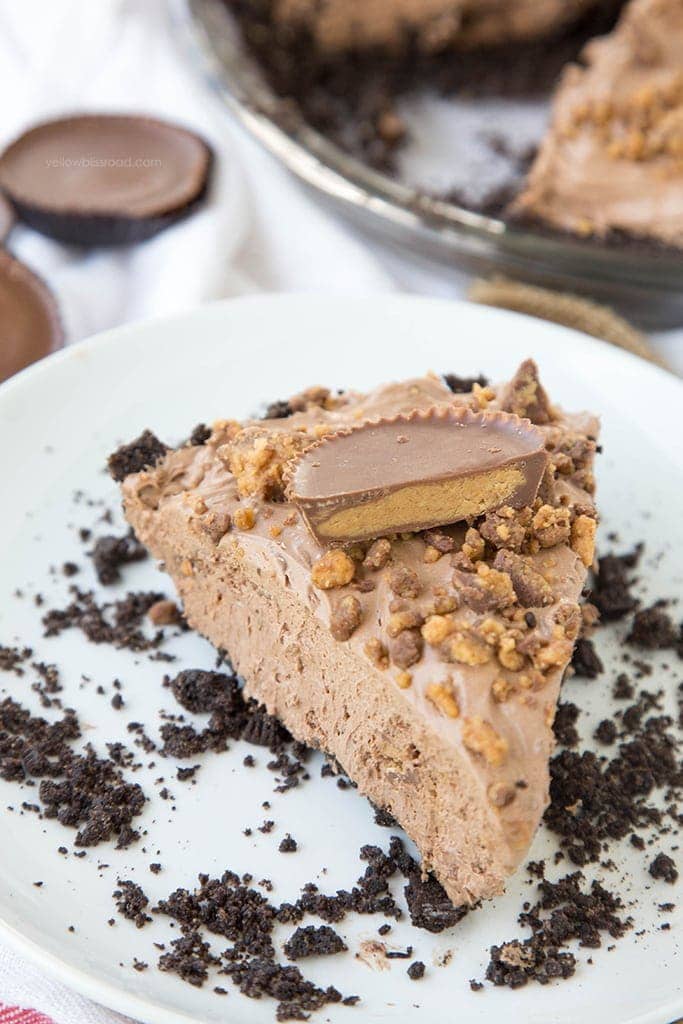 Strawberry Lemonade Ice Box Cake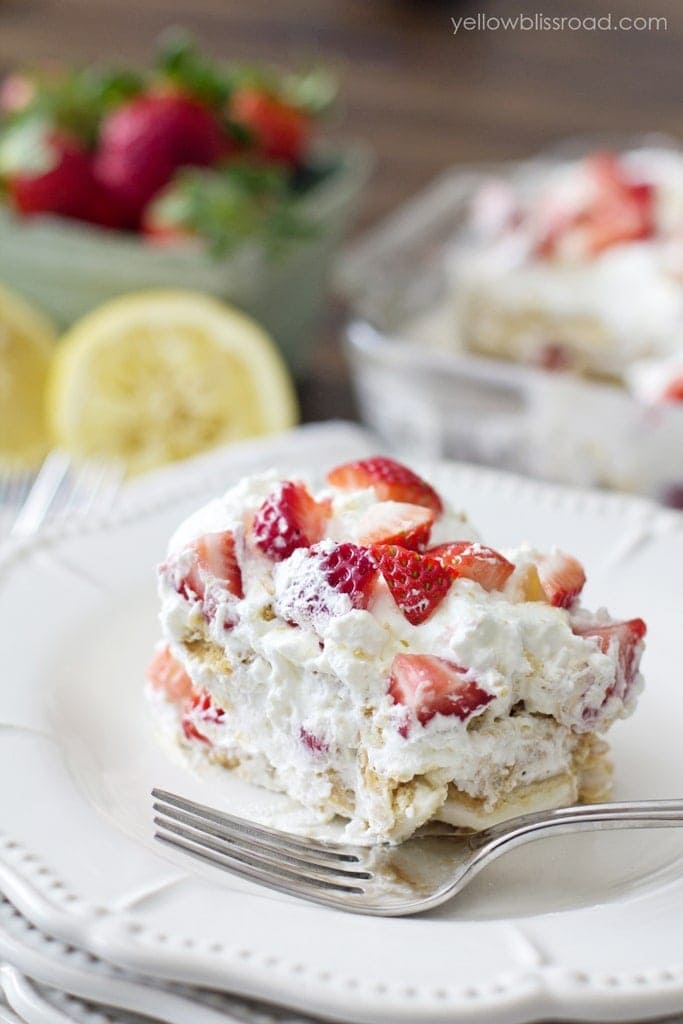 No Bake Oreo Chocolate Cheesecake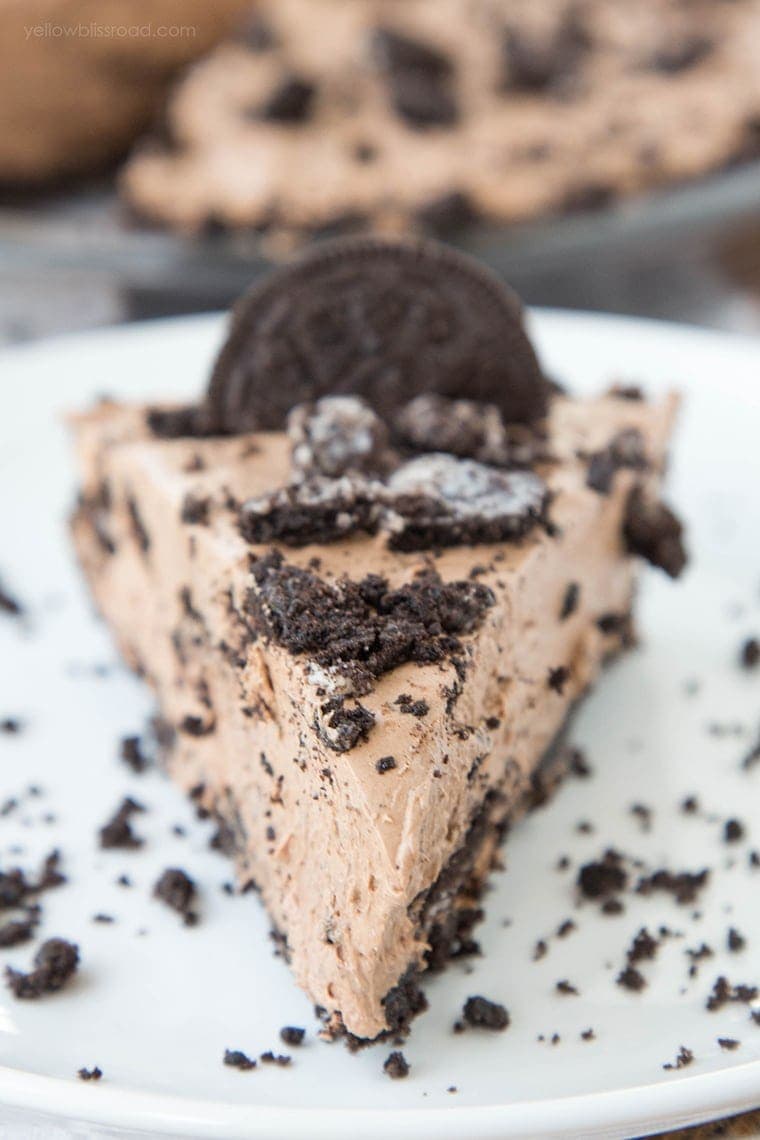 No Churn Birthday Cake Ice Cream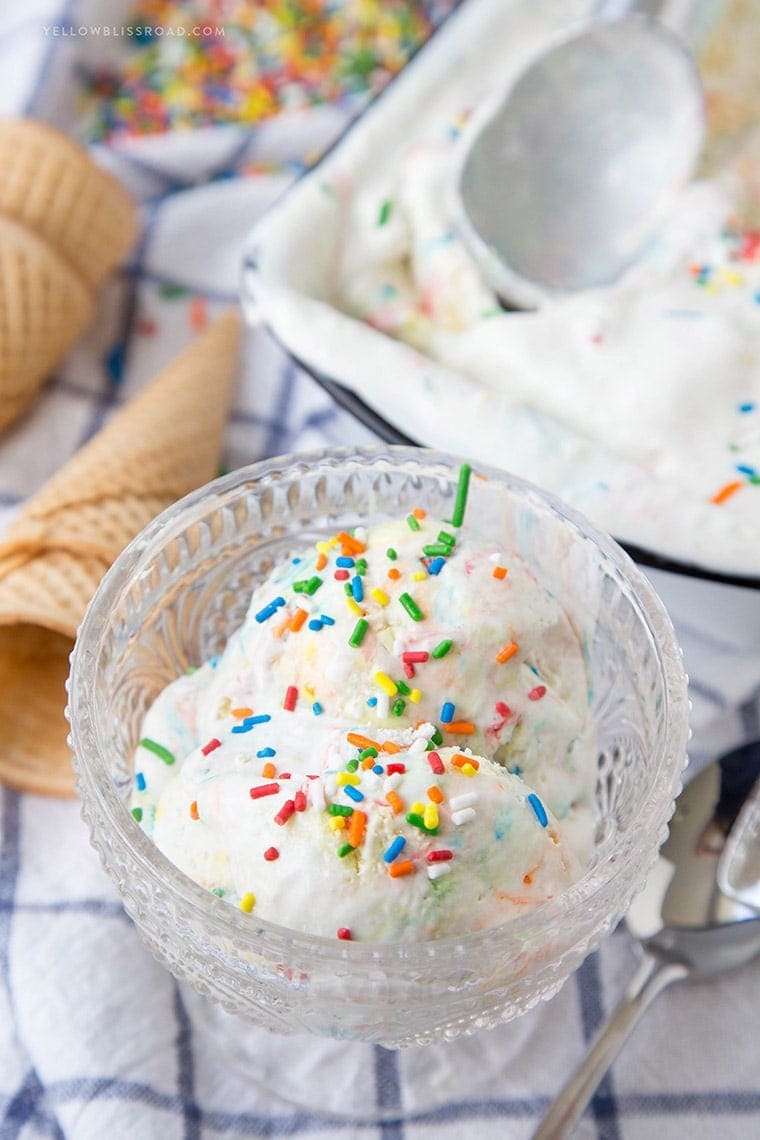 For all desserts go HERE and for all recipes go HERE.