Kindness Countdown to Valentine's Day
Hi friends! I'm Chandra from HashtagBlessed. I'm so happy to be here with you today sharing this fun Kindness Countdown to Valentines Day.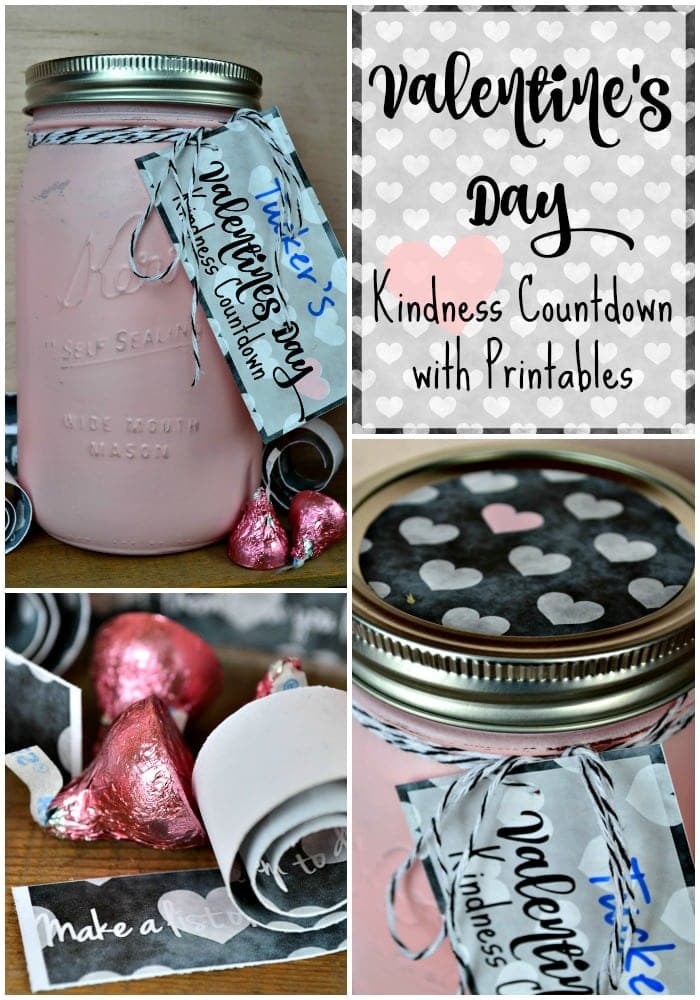 I wanted to do something fun and meaningful for the kids this year for Valentine's Day & although I'm sure they would be satisfied with a big ol' box of chocolates, I wanted to teach them that you can show people you love & appreciate them just by doing simple little things.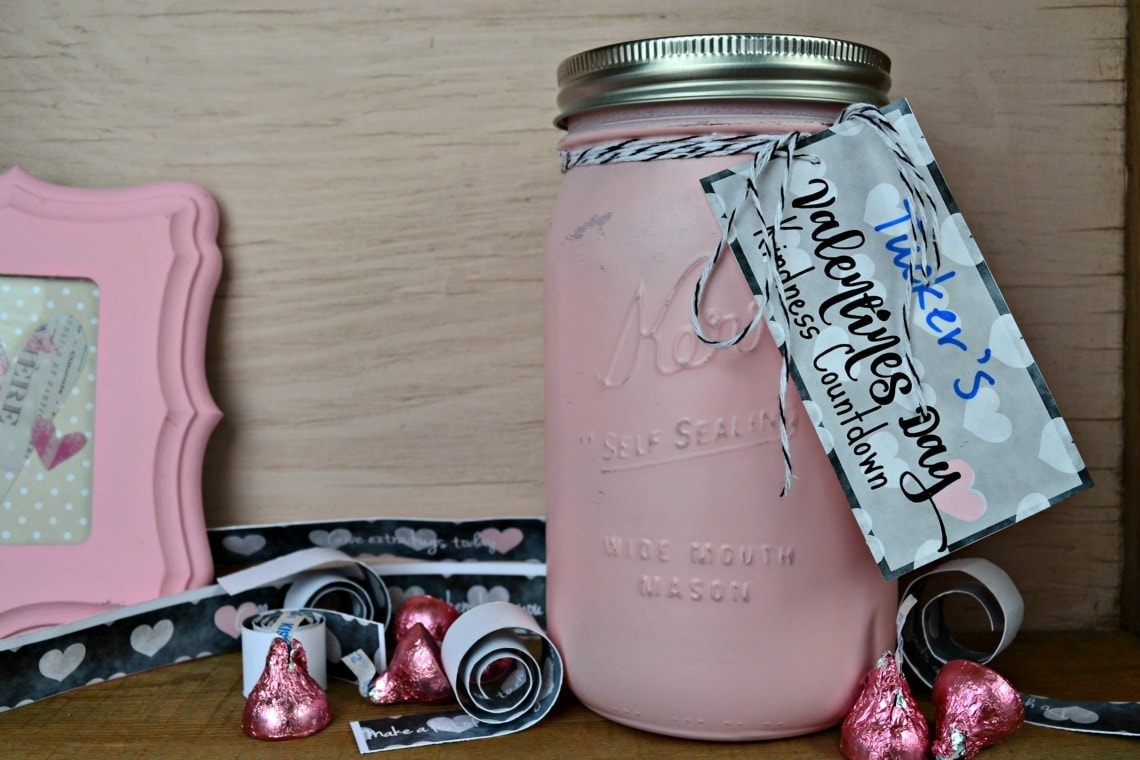 Each day have your child choose a new prompt and read it. It's then up to them to complete their kind act that day. On the 14th day they'll find a special note and a treat at the bottom of the jar. But shhhh! Don't let them know about the treat until they reach it!
What you'll need to put your Kindness Countdown together:
Wide Mouth Mason Jar
Spray paint or Craft paint in your color of choice, I used Krylon Spray Paint in Ballet Slipper
Printable Kindness Prompts (Click to download)
Printable Jar Tags (Click to download)
White cardstock
Pen or pencil
14 Hershey kisses
Paint the exterior of your jar and let it dry, you want to keep that treat hidden!
While you're waiting for your jar to dry, print off your Kindness Prompts and cut them into strips. Set the prompt that says "Enjoy some kisses. Thank you for letting your best you shine through!" aside. Wrap each strip around your pen or pencil so that they curl, leave about an inch from the end uncurled so that those little fingers are able to pick them out easily. Curl the last prompt as well but be sure not to lose track of it.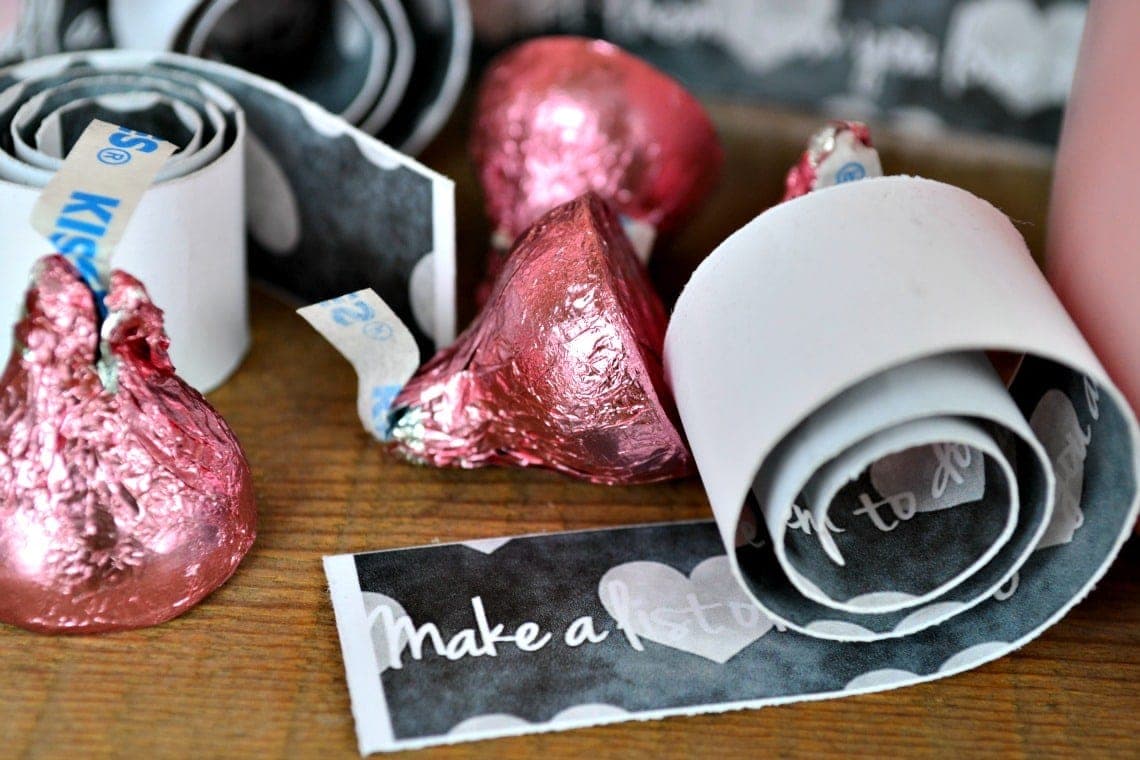 Take your cardstock and trace the bottom of your jar on it, once traced, cut it out. Take your last prompt and tape it to the circle. This will ensure that it's only chosen at the end and that your kisses stay hidden.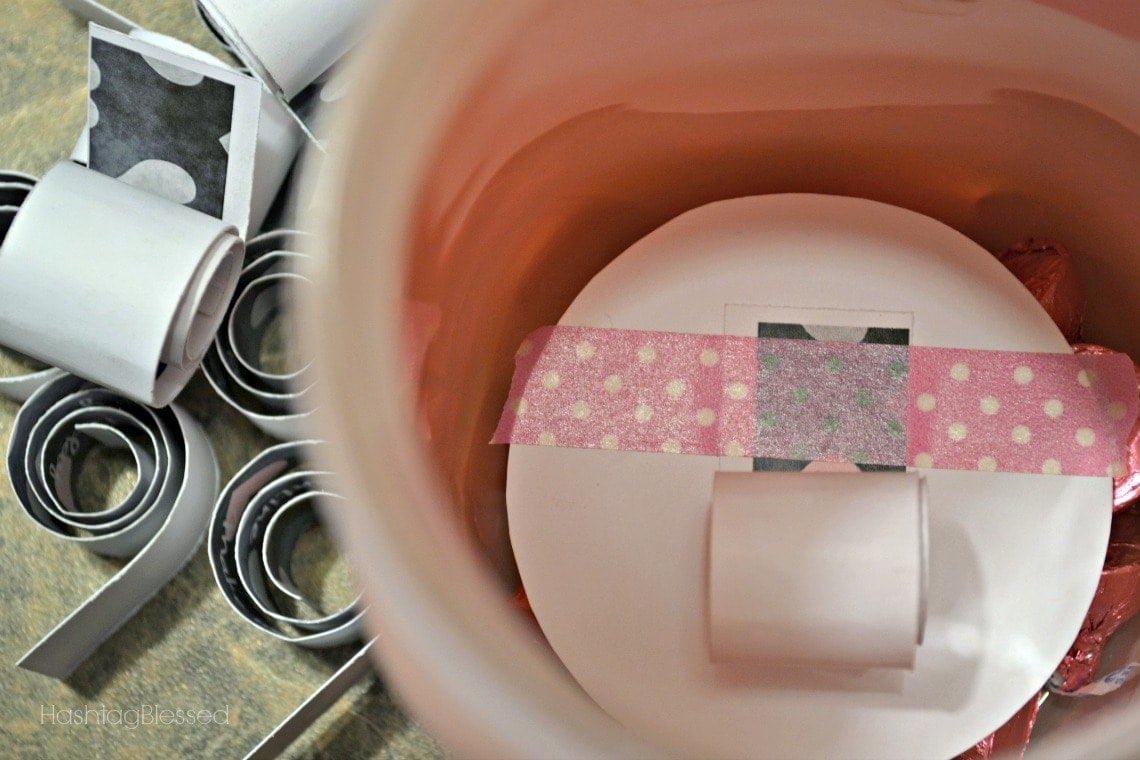 Place your kisses at the bottom of the jar then set your circle on top. From there fill the jar with the rest of the prompts.
Print off the Jar Tags and cut them out. You can glue down the circle to the lid of your jar to jazz it up, or just put the ring on and keep it open. You can add your child's name along the top of the tag & then use some fun colored washi tape or some bakers twine to attach your tag to your jar. You Kindness Jar is now ready to go!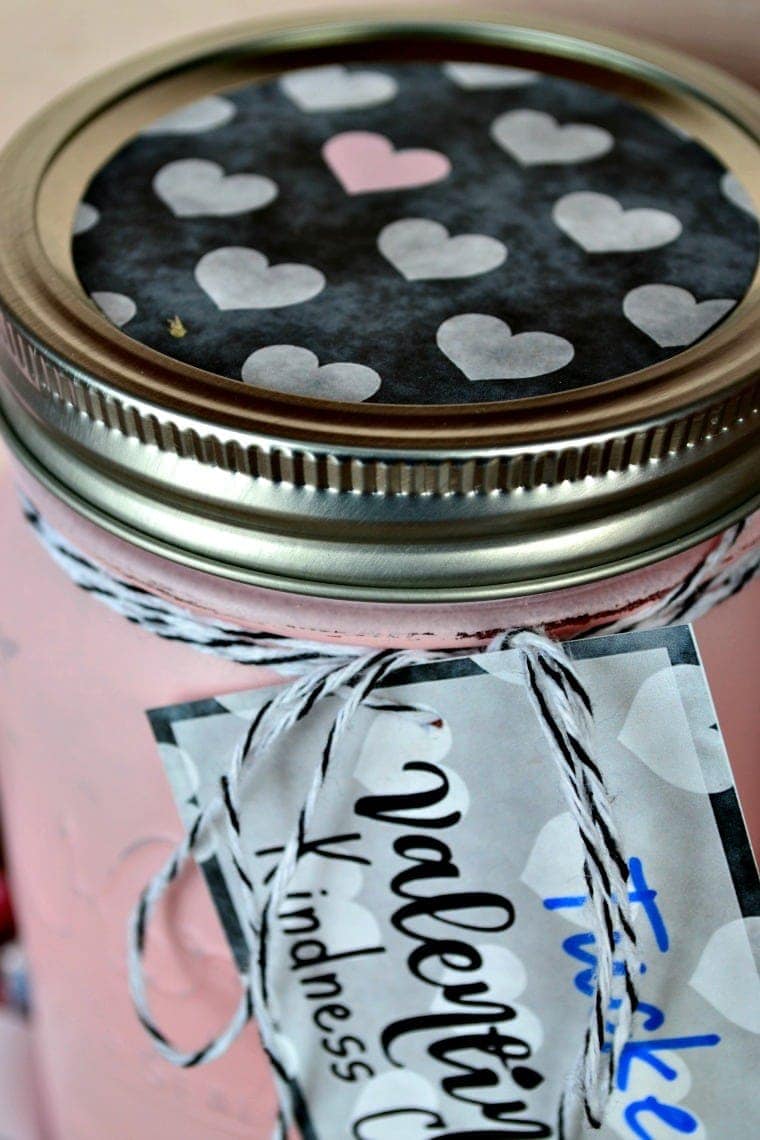 If you have more than one child, make a jar for each. They will pull different prompts on different days and will be able to see the joy that is spread by others as well as experience it themselves!