An Irish Blessing Printable
Hey friends! Chandra here, popping in from HashtagBlessed, to share an Irish Blessing with you today!
Although I'm not Irish, it's so much fun to get in the spirit of St. Patrick's day. Cheeky leprechauns, pots of gold, green themed school lunches & shamrock decor! Do you do anything fun to celebrate the day? I'm usually working throughout the day so we try to come up with creative supper ideas that incorporate the color green. I'm not talking a plateful of broccoli either! Oh the uproar that would cause!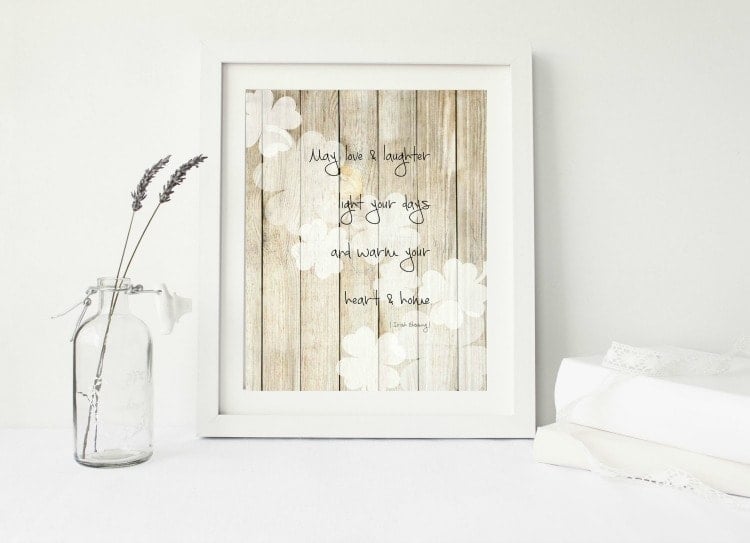 I love changing up the printables in our home to reflect the seasons and holidays we're in, but it gets hard around St. Patty's day as we don't normally decorate with a lot of green. The printables end sticking out like a sore thumb and they rarely stay up past the 18th. What is an Irish loving French girl to do?
Straying away from the traditional shades of greens, I took an excerpt from one of my favourite Irish Blessings and set it to a reclaimed wood background. Some shamrocks in the background help keep with the spirit of the day, but you could definitely keep this printable up long after St Patrick's day has passed and not feel awkward with your guests if it's still up at Easter!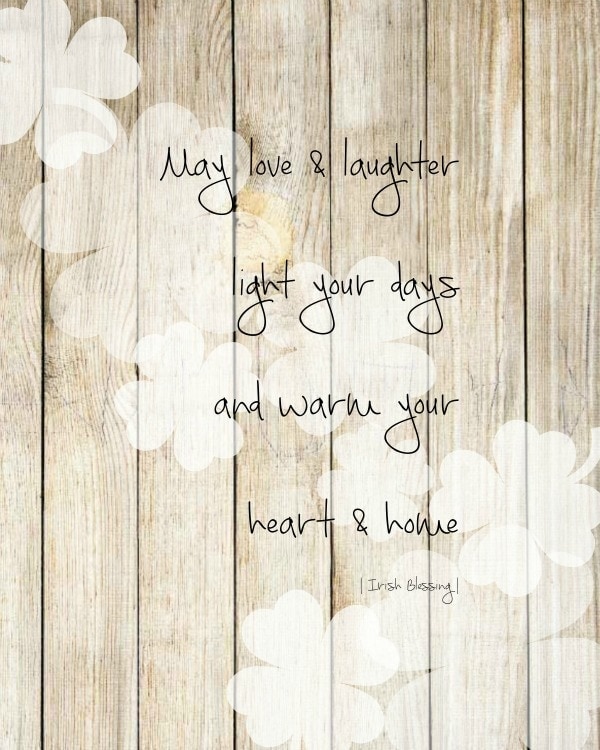 With it's warm background & beautiful greeting, this printable is guaranteed to draw a smile from anyone who sees it. I do have a confession though, I'm a complete sucker for reclaimed wood and anything that involves it!
You can print it off and stick it in your favourite frame, or else adjust the print size and make it into a card for your friend or neighbor. You can never give out too many blessings!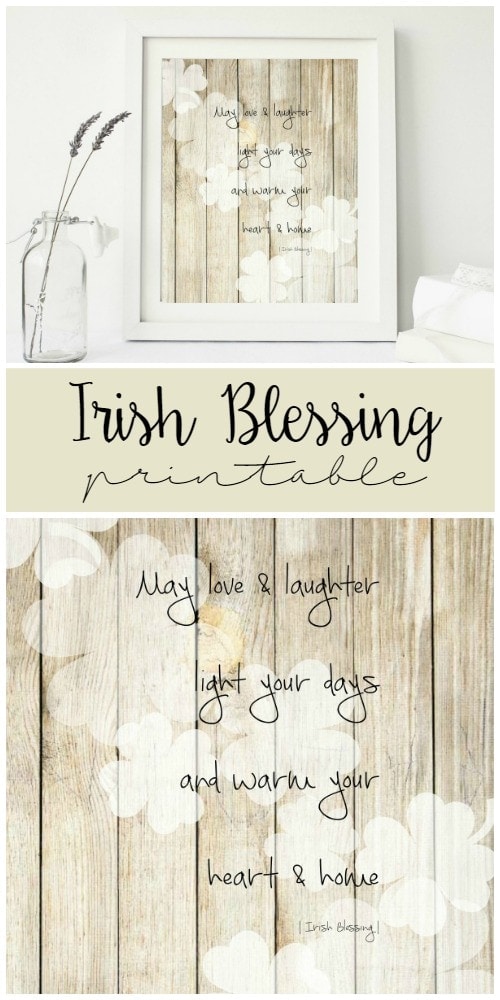 Check out some more St. Patrick's day ideas!