The 2022 Holiday Gift Guide is here! I have spent weeks researching top-rated brands and products for all ages, for the best Christmas gift ideas this year that accommodate all budgets, interests, and needs.
Here you'll find the gifts they really want all in one place with this list – Gifts for her, gifts for the guys, for college students, teens, tweens and grandparents, and even the most trendy Tiktok gift ideas!
Looking for the hottest gift ideas from Tik Tok? Look for the little microphone 🎤 next to the link!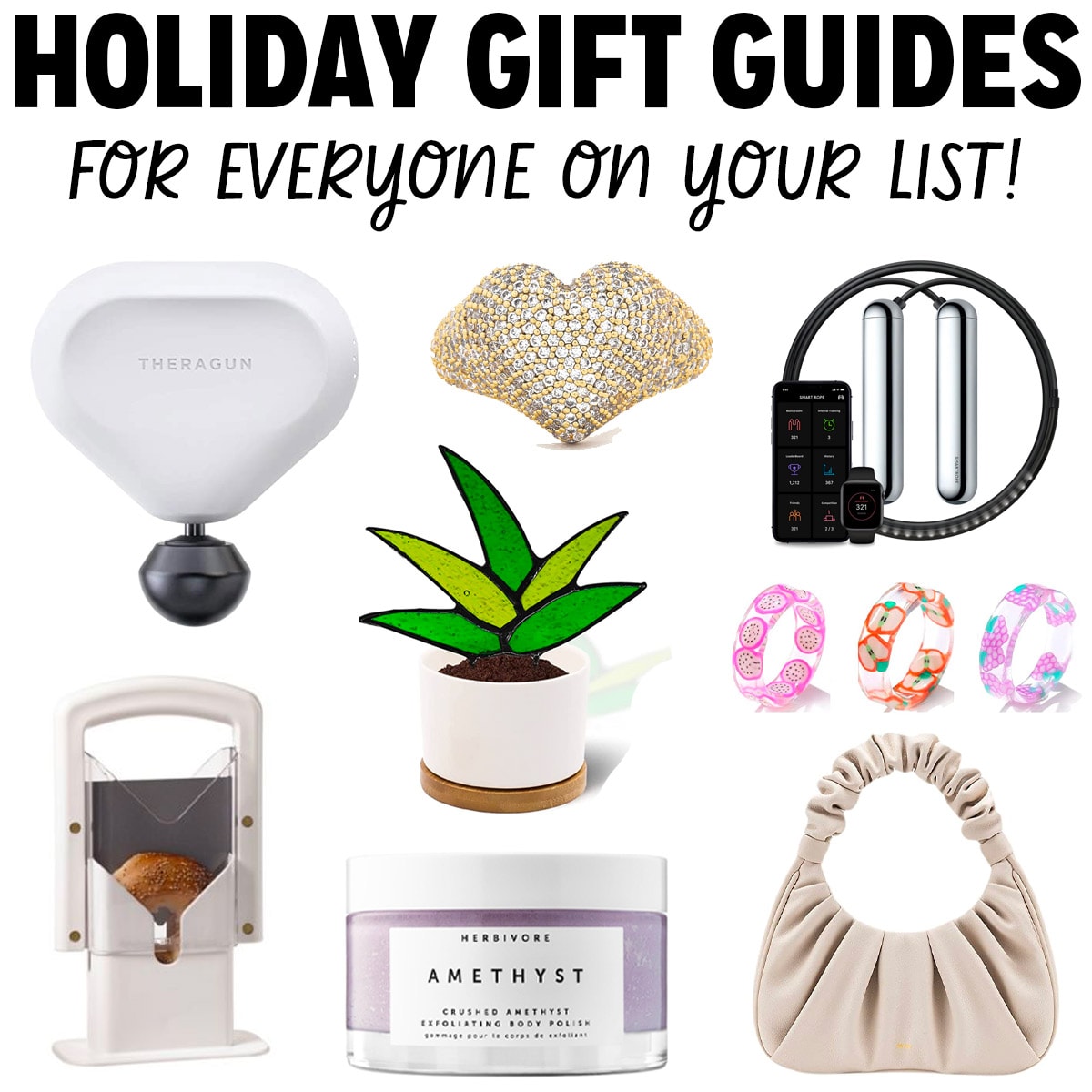 Finding just the right gift for the special people in your life can be a daunting task. That's why I've taken the guesswork out of it with this comprehensive list of over 185 top picks – you're sure to find inspiration for the best holiday gifts for everyone in your life. And remember, when all else fails, everyone loves gift cards!
There are tons of shopping and planning tips in the next few sections, but if you'd rather skip ahead and get right to the products, open the table of contents below and click the section you'd like to visit.
The Ultimate Holiday Gift Guide for 2022
The products you'll see throughout our guide were curated with different personalities, styles, ages, and budgets in mind. Our 2022 Holiday Gift Guide is a labor of love and a family affair — the whole family gets involved in offering gift ideas they've found and love themselves!
Please note, while we do our best to ensure the availability of the products we share, some items may become unavailable or sell out. So, shop early!
I've got tons of tips for your holiday shopping this year, but if you're just here for the gift guides, use the links in the table of contents below to get where you want to go.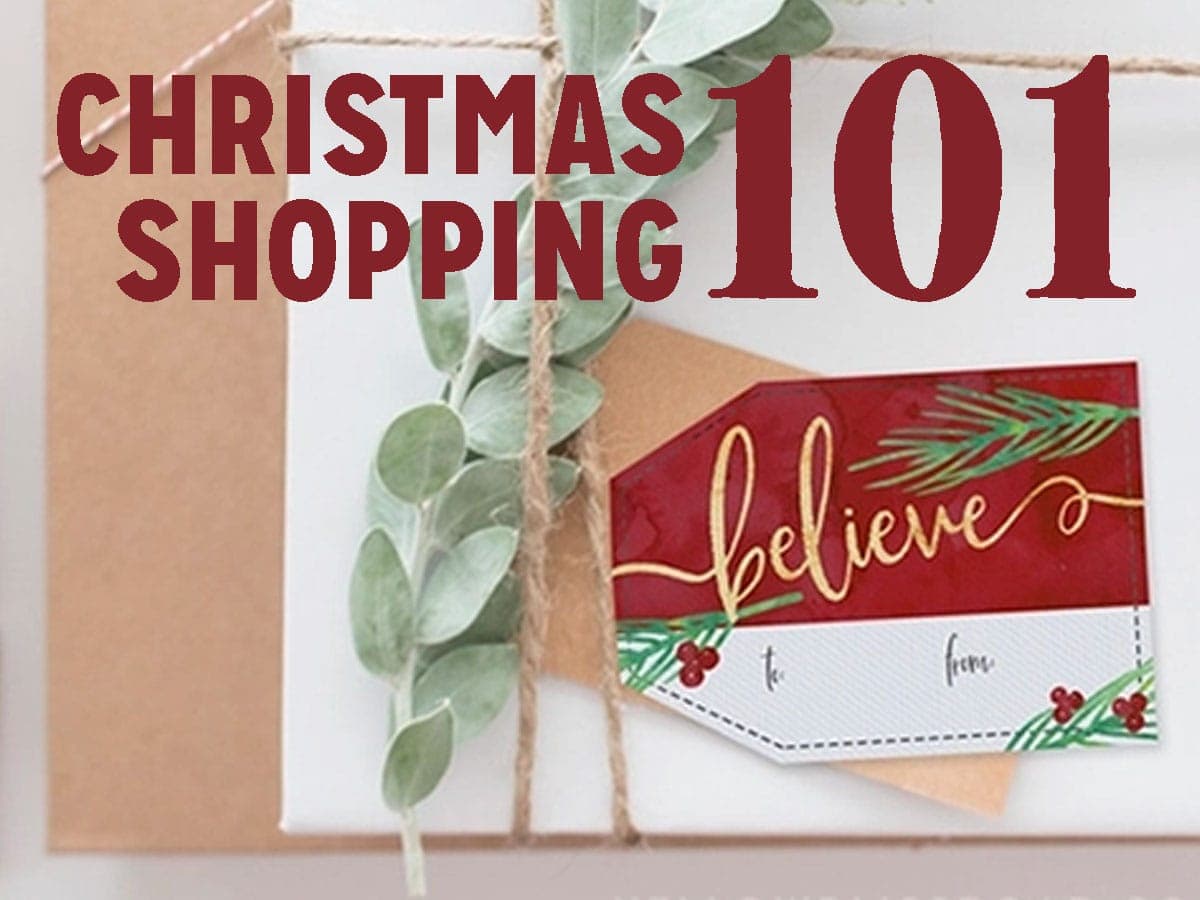 Gift Giving 101: What is the Five Gift Rule for Christmas?
The 5 Gift Rule is simple – instead of spending a lot of money on finding the perfect holiday gift, trying to fill up the space under your tree, commit to just five gifts per person! I love this idea for Christmas gifts for kids and teens, especially, since they tend to have a long list of wants.
Something you want. This is usually the top gift they really want. Things like ipads and fancy headphones, video game consoles usually top the list for my teens.
Something you need. Sports gear, bedding, new bike, personal care sets, makeup – these are things that your kids might need that you can gift them instead of just buying. Some parents have even wrapped up socks and underwear!
Something you wear. Time for a new jacket? Maybe some new pajamas or a cute pair of shoes. These are all items that your kids can wear.
Something you read. Books, magazines, kindle subscriptions.
Something you do. The original list circulated with just the first four ideas, but more recently, activities as a gift have been gaining popularity. This could be anything from movie tickets to a trip to Disneyland.
Expert Tips for Gift Wrapping
Save money and purchase your wrap, bags, tissue, ribbon and gift tags at after Christmas sales where you can find discounts of up to 75% off.
Instead of purchasing gift tags, cut up old holiday cards. Write on the blank side, and tape to the package. This does double duty as the card acts as a package decoration.
Keep all of your supplies in a small box (scissors, tape, tags, etc.) and store with your gift wrap. That way you don't have to hunt for them each time.
Wrap in batches. Don't try to wrap all of your gifts on Christmas Eve. In the weeks leading up to Christmas, plan to have a few wrapping sessions to help break it up so it doesn't feel so overwhelming.
Purchase a gift wrap storage container to keep you organized.
Finally – and this may be my very best tip – you don't have to be fancy. Brown kraft paper and a black sharpie looks the same as expensive wrapping paper when it's torn off and crumpled on the floor!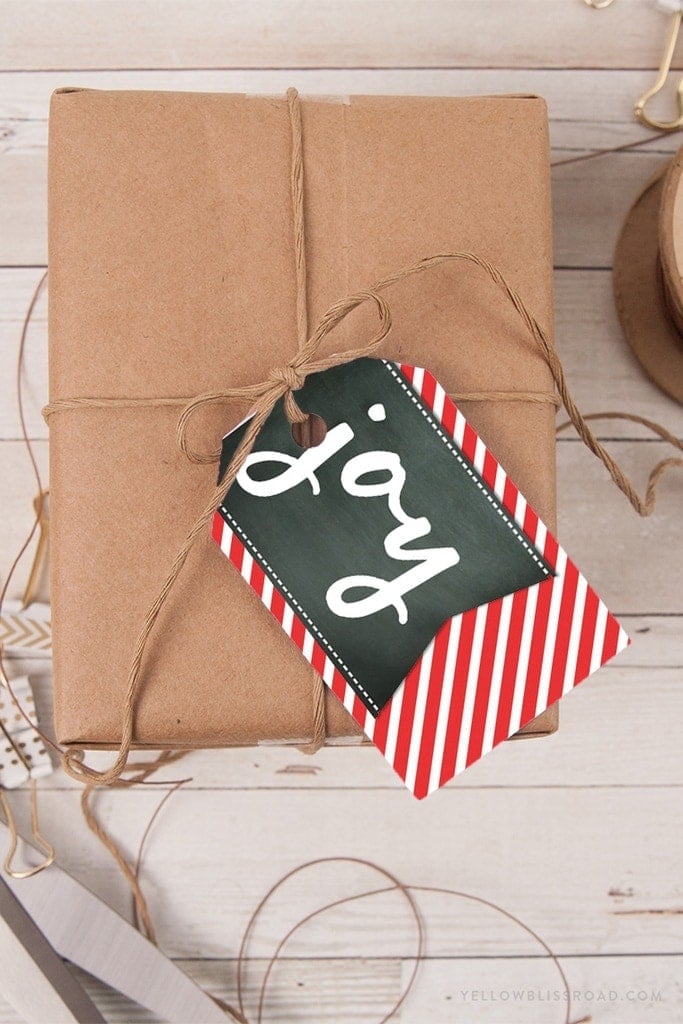 Best Places to Purchase Christmas Gift Wrap
These are my top 5 favorite places to find a variety of beautiful and unique gift wraps, gift bags, and ribbon.
The Container Store – This is my number one favorite place to shop for wrapping supplies, and stocking stuffers, too.
Target – Tons of inexpensive and beautiful gift wrap supplies.
Hallmark
My Number 1 Holiday Shopping Tip: Organization is Key
For me, this means making lots of lists! Holiday gift lists help keep me organized and on track and keep me from getting overwhelmed. When you're organized, crazed last-minute shopping isn't necessary! I make lists in Google Docs and spreadsheets, in notes on my phone and even on Amazon. I have an ideas list for every person on my gift list!
If you are the paper and pen type, be sure to download our free printable Christmas Planner that has tons of helpful lists for shopping and planning.
How to Shop Our Holiday Gift Guide
Our 2022 gift guide is broken down into categories. You can click on the table of contents above and go straight to the one you're interested in or just leisurely scroll through and soak in everything. I highly recommend you take your time so you don't miss a thing!
As you browse this guide, you'll notice that the numbers on the images correspond to the link in the list below. Click the links to view details about the items, including sizes, color options and pricing. These are affiliate links and I may earn a small commission when you click on the links at no additional cost to you.
Keep in mind that the headings for each section are just suggestions! There are things that will overlap, meaning just because something is on the guy's list doesn't mean it's just for guys. There are a few things on the teen list that I'm eyeing for myself as a matter of fact!
Best gift ideas for Christmas, comin' at ya! Happy shopping!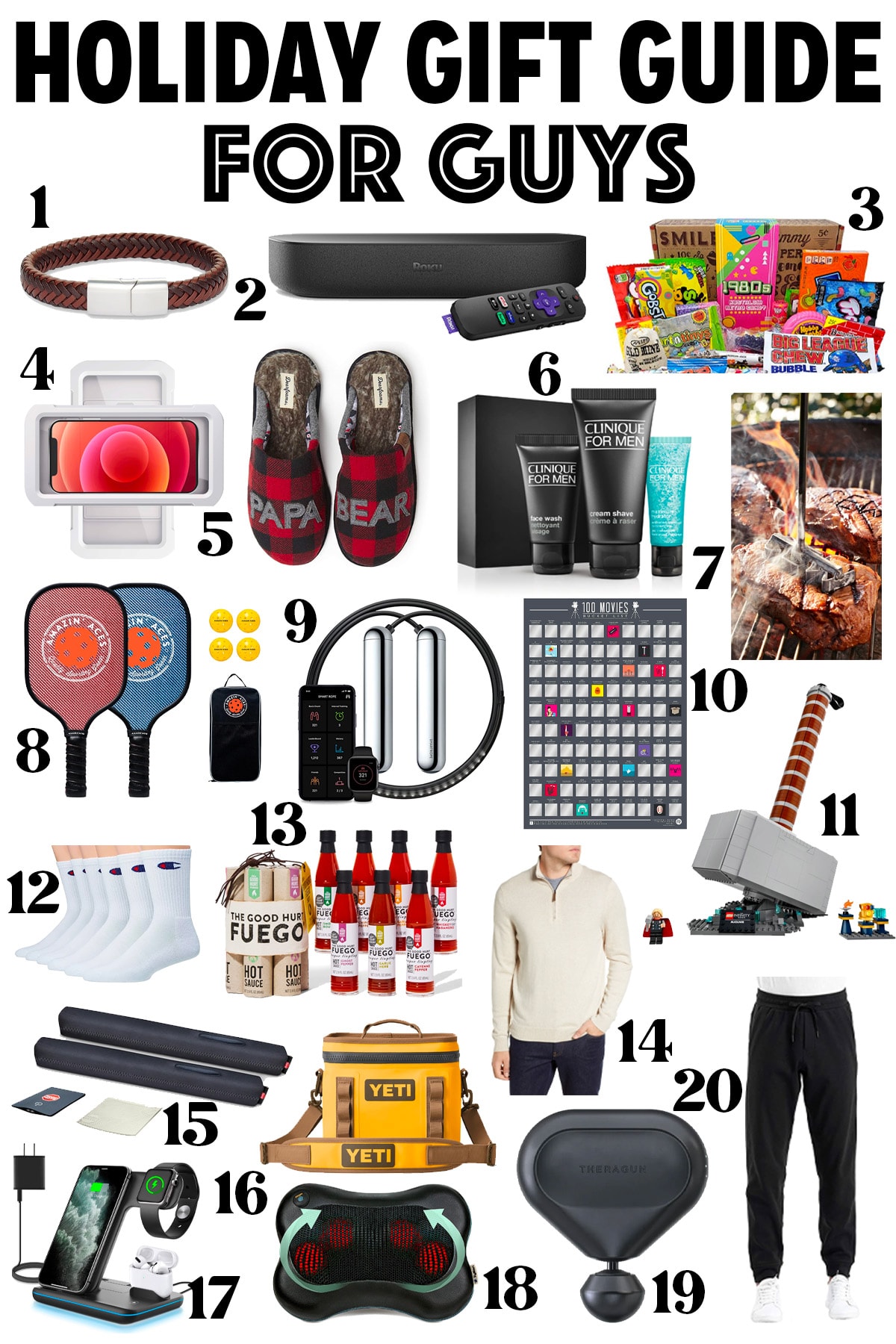 Best Gifts for Guys
Half Zip Cotton & Cashmere Pullover (lots of colors)
Yeti Cooler (lots of colors)
Theragun Mini
Fleece Jogger Pants (multiple colors)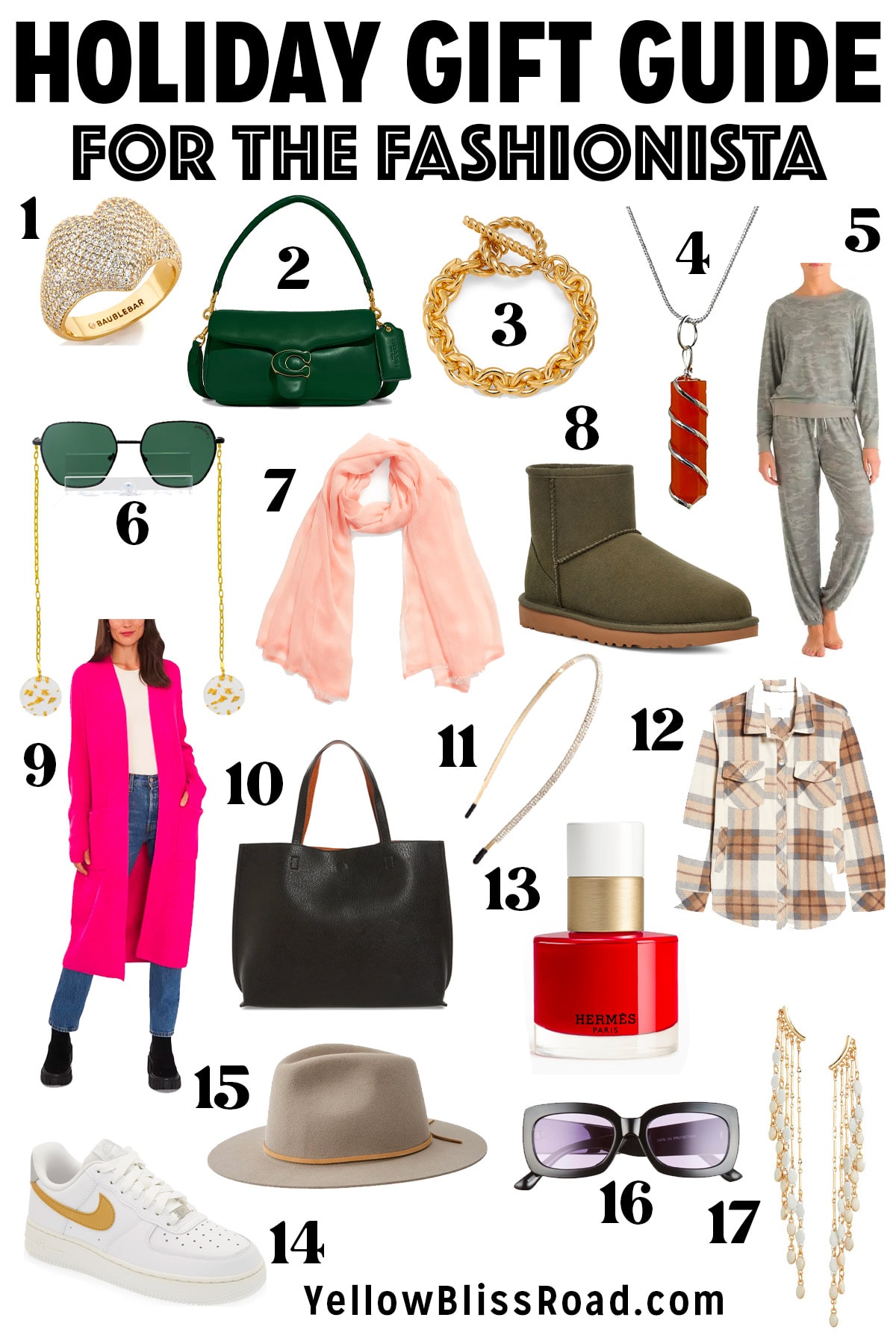 Best Gifts for the Fashionista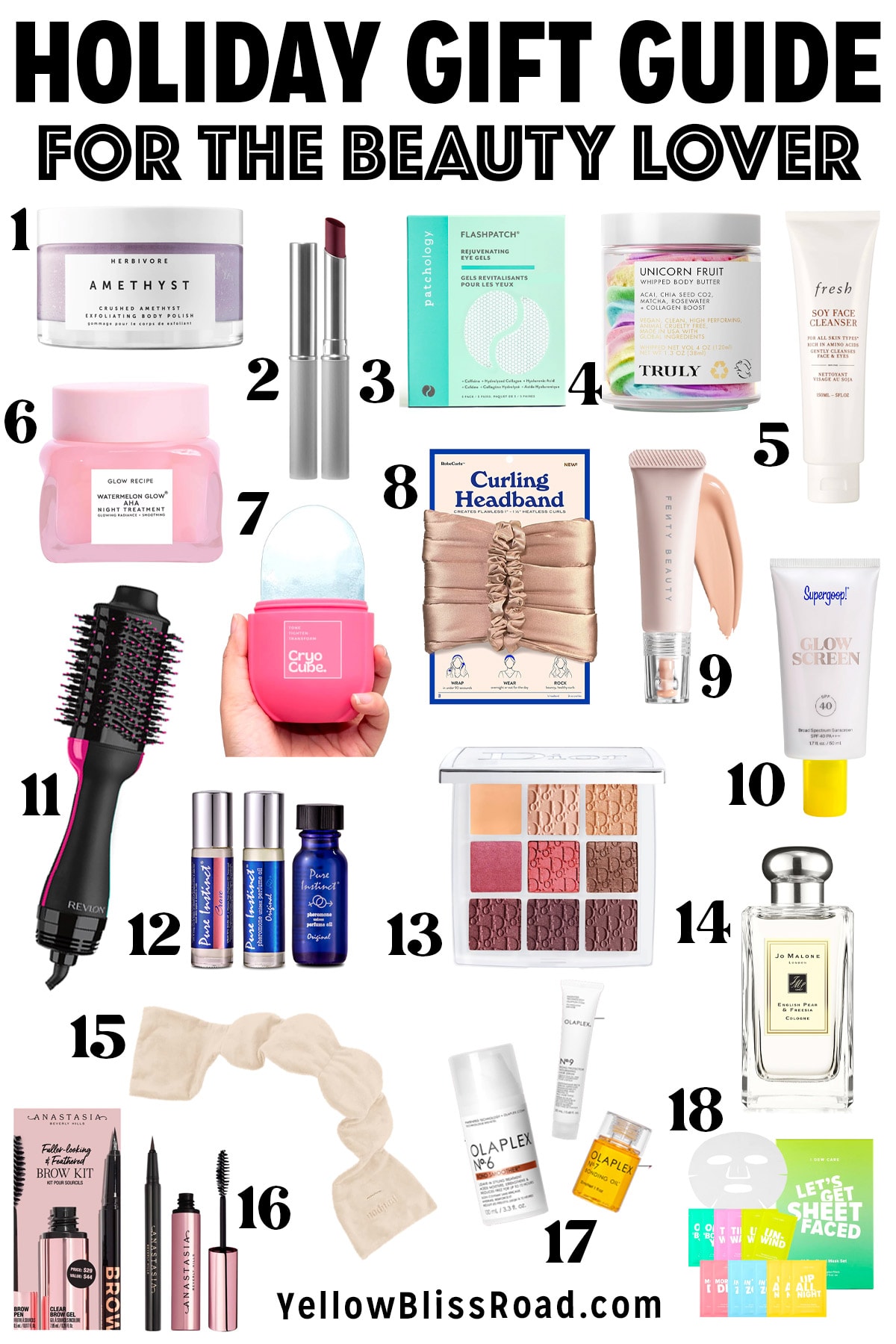 Best Gifts for the Beauty Lover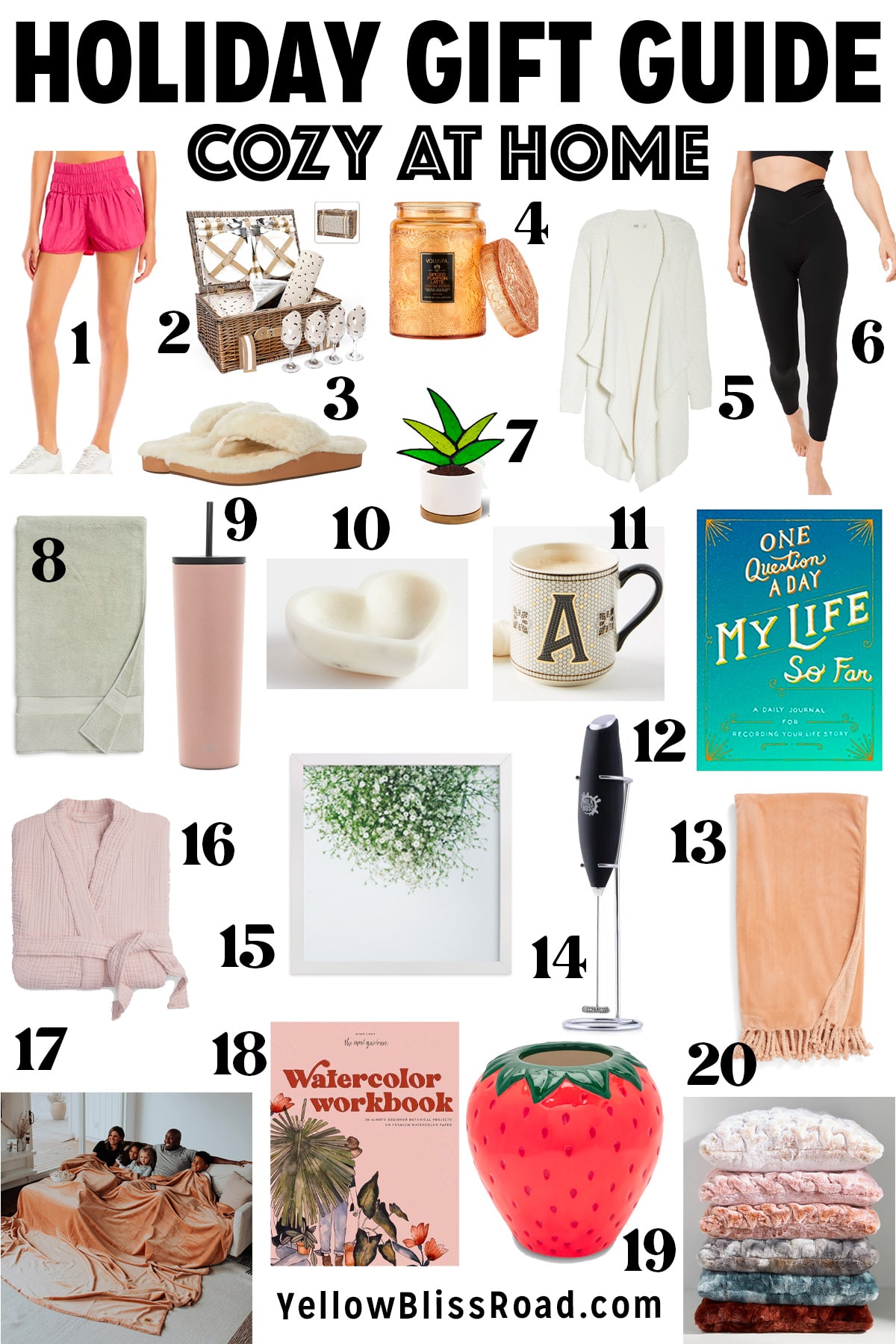 Best Gifts for Being Cozy at Home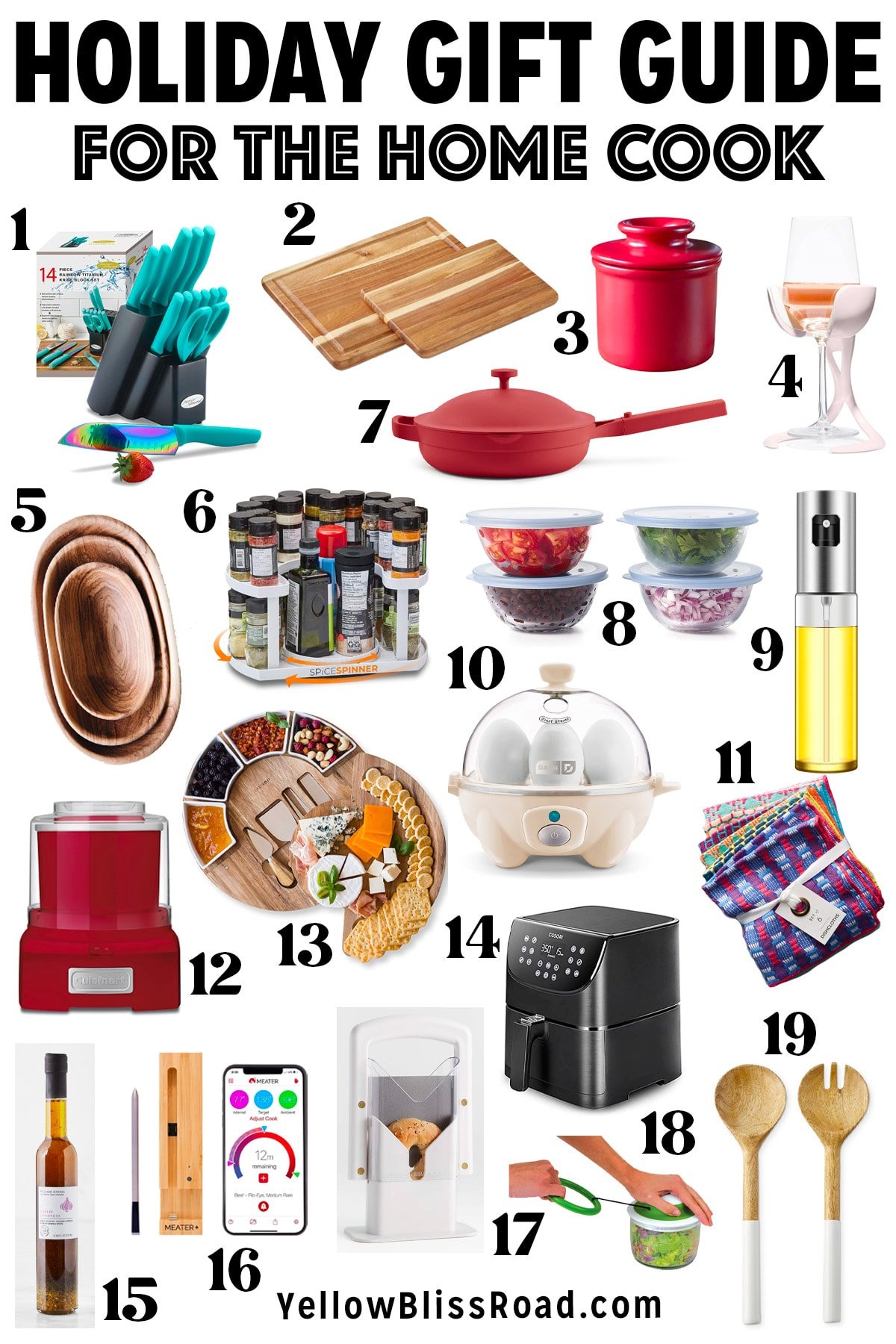 Best Gifts for Home Cooks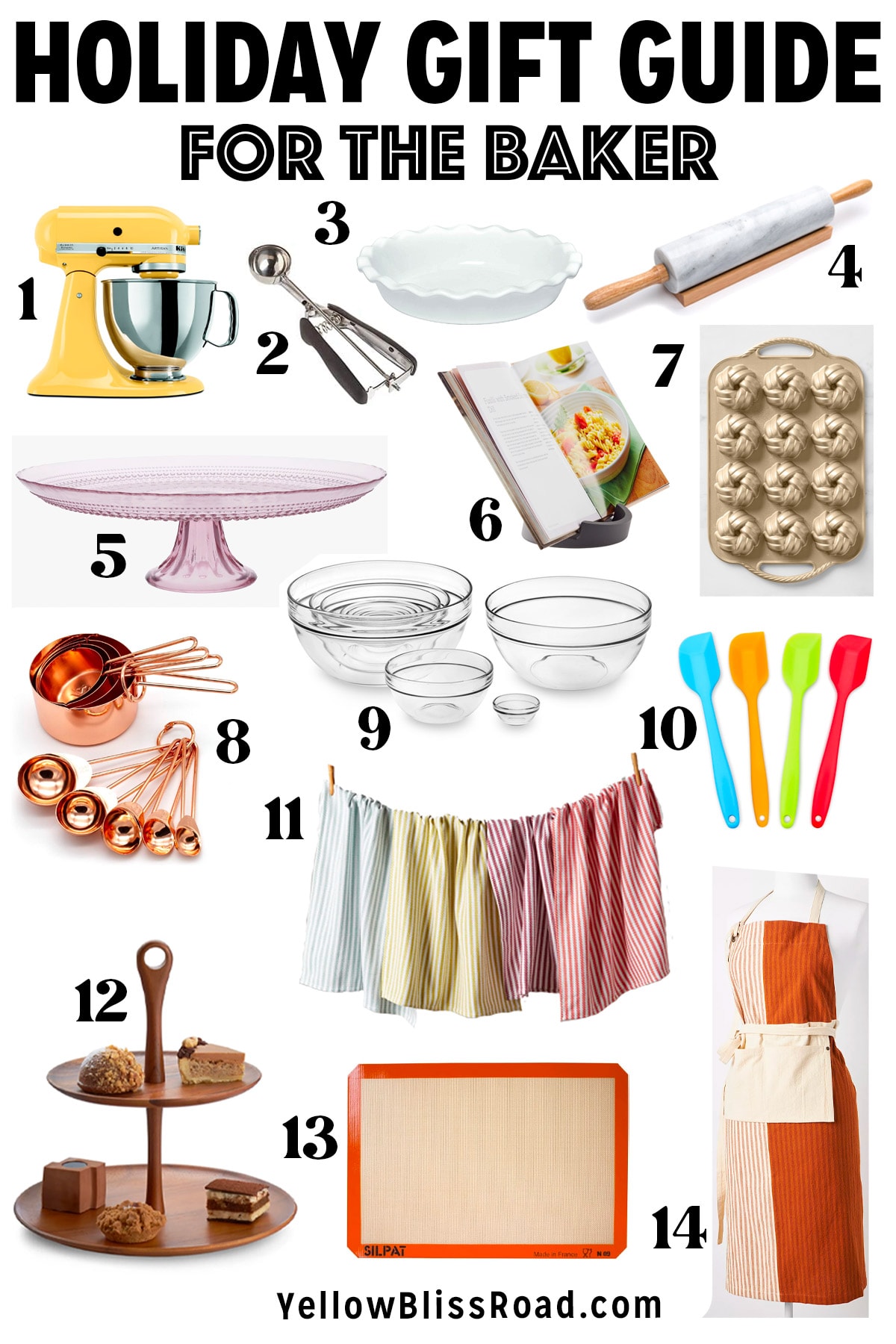 Best Gifts for Bakers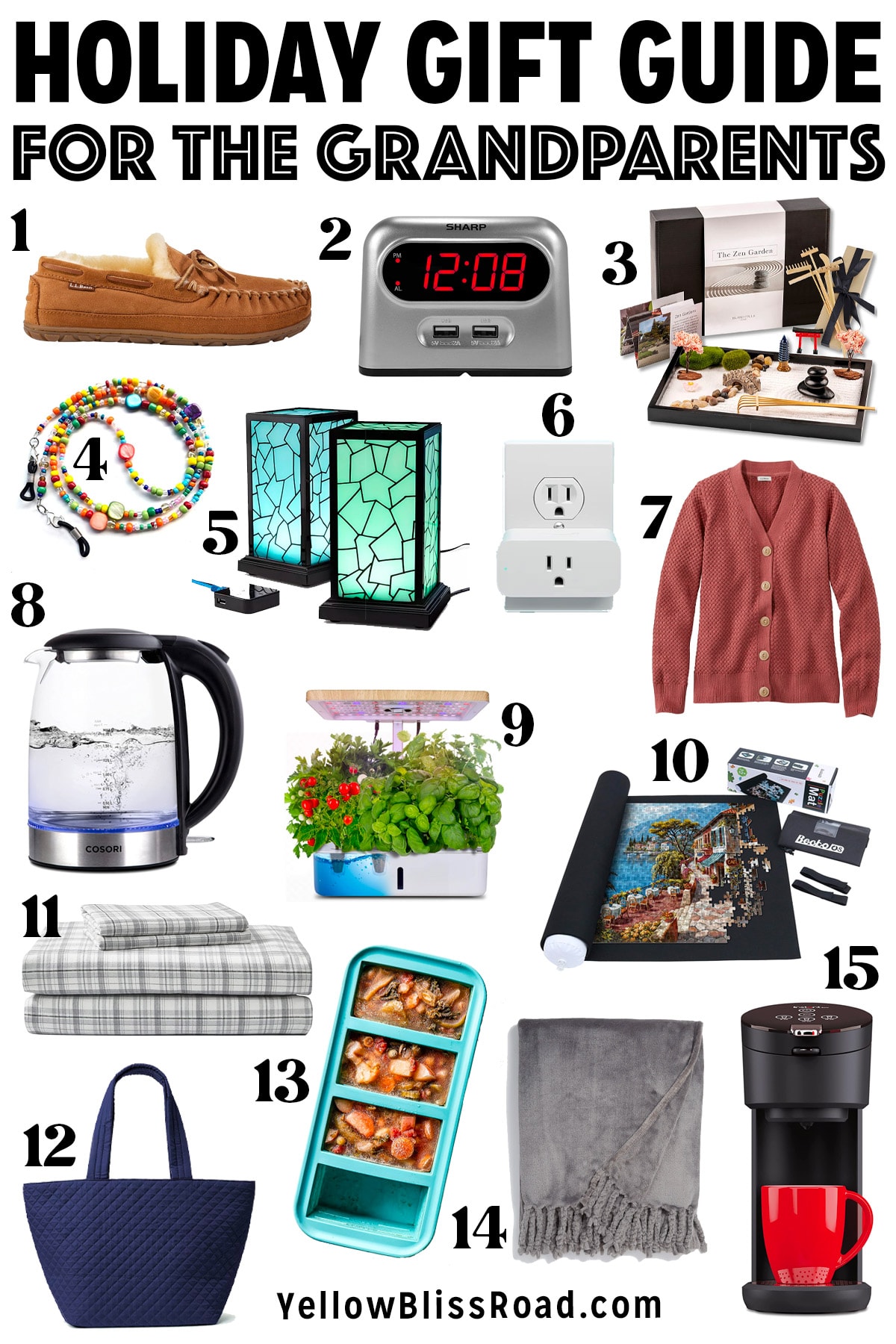 Best Gifts for Grandparents
Digital alarm clock

(

with charging ports)

Flannel Sheets
Souper Cubes (for freezing leftovers)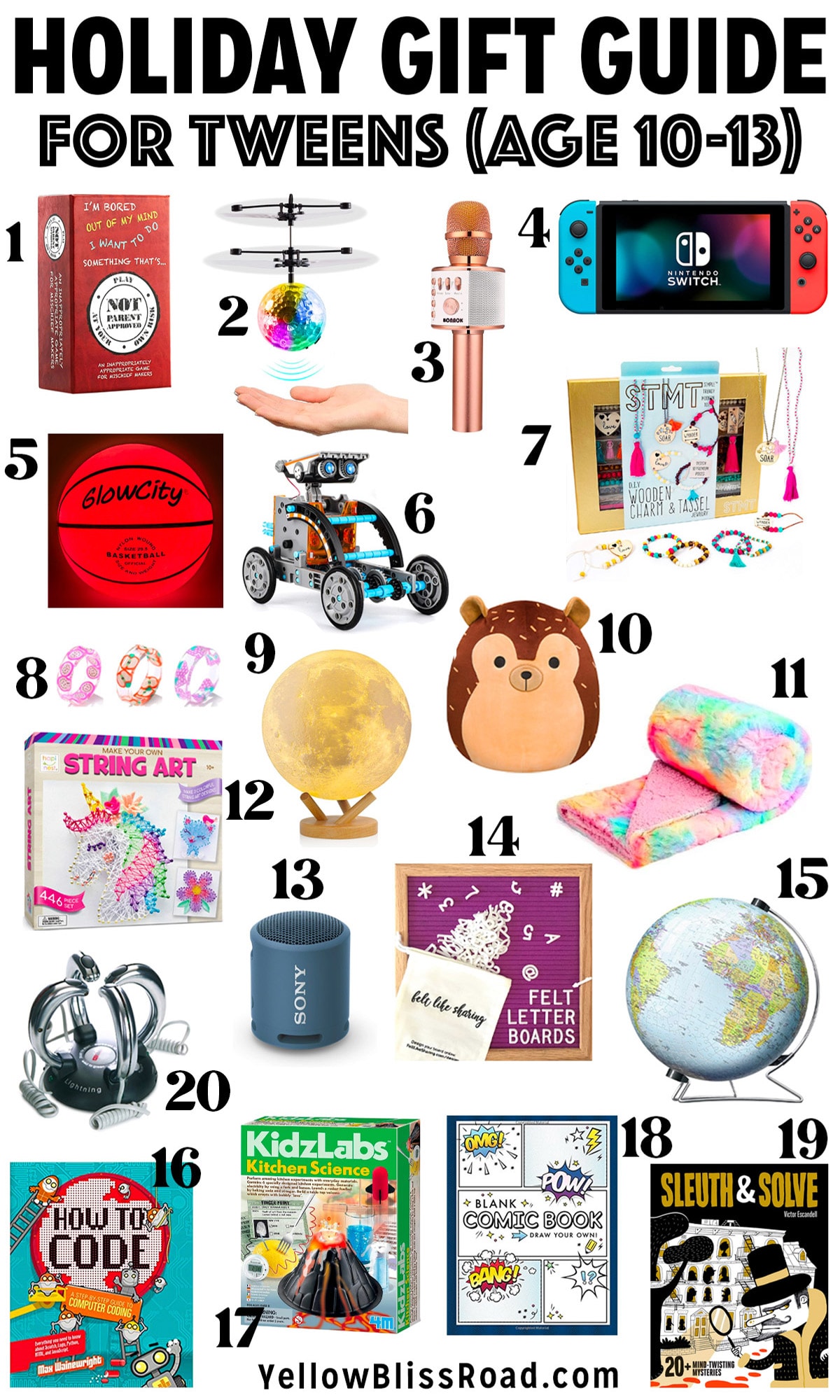 Best Gifts for Tweens
Magic Flying Ball
Felt Letter Board (tons of colors)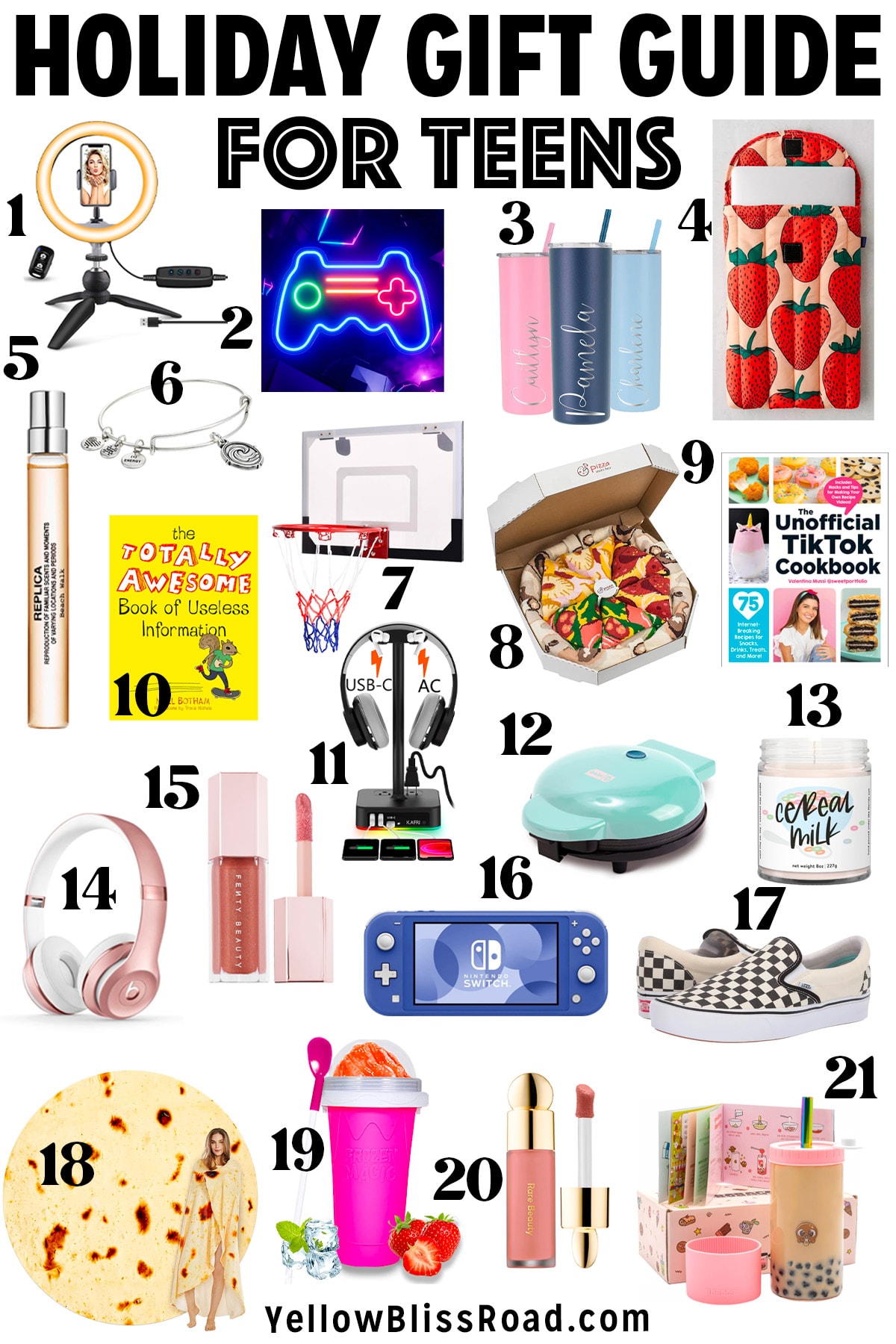 Best Gifts for Teens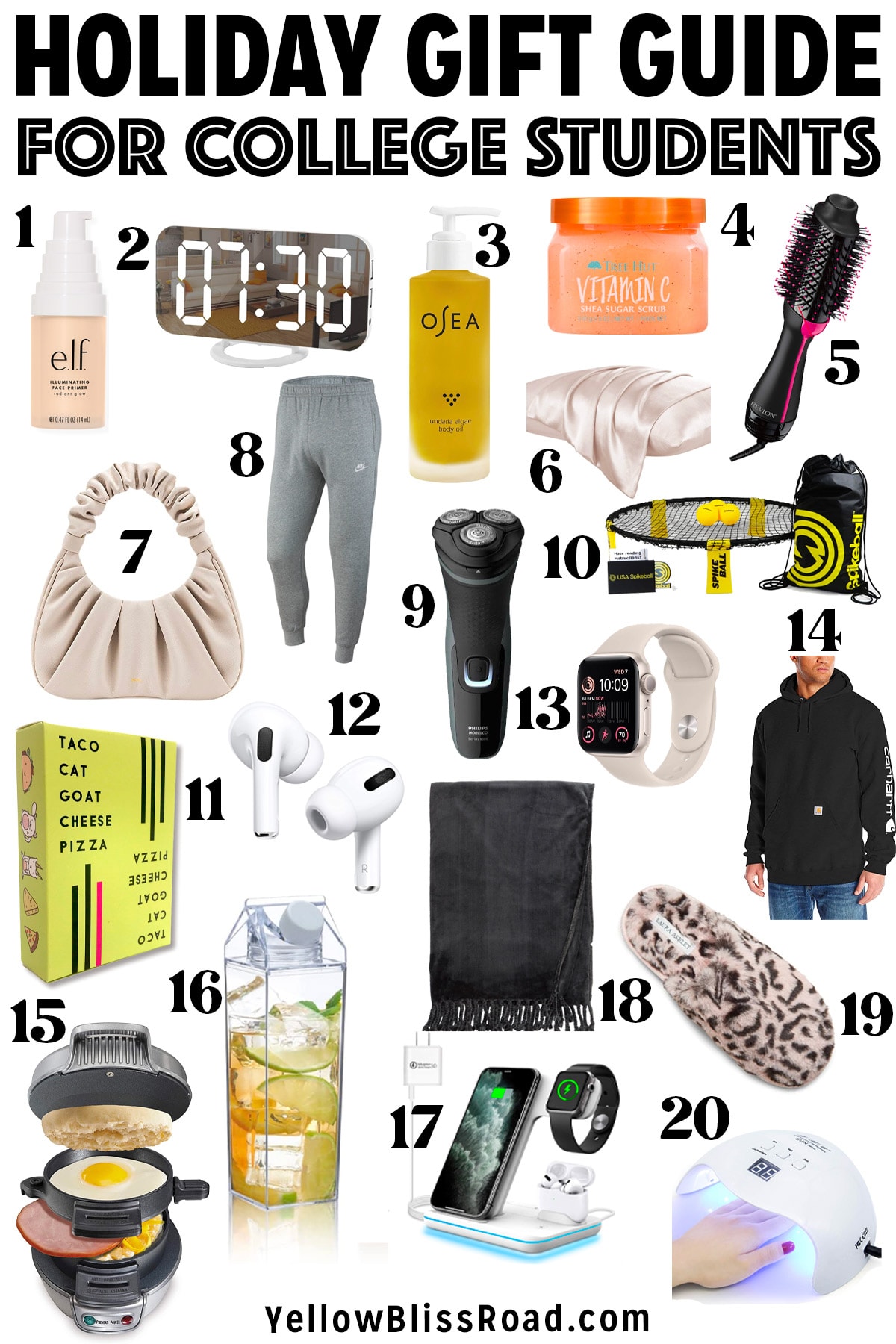 Best Gifts for College Students