Our 2020 Holiday Gift Guide is here! We've spent weeks gathering the best Christmas gift ideas for everyone and every budget. You'll find the gifts they really want all in one place with this list – Gifts for her, gifts for the guys, for teens, tweens and even grandparents!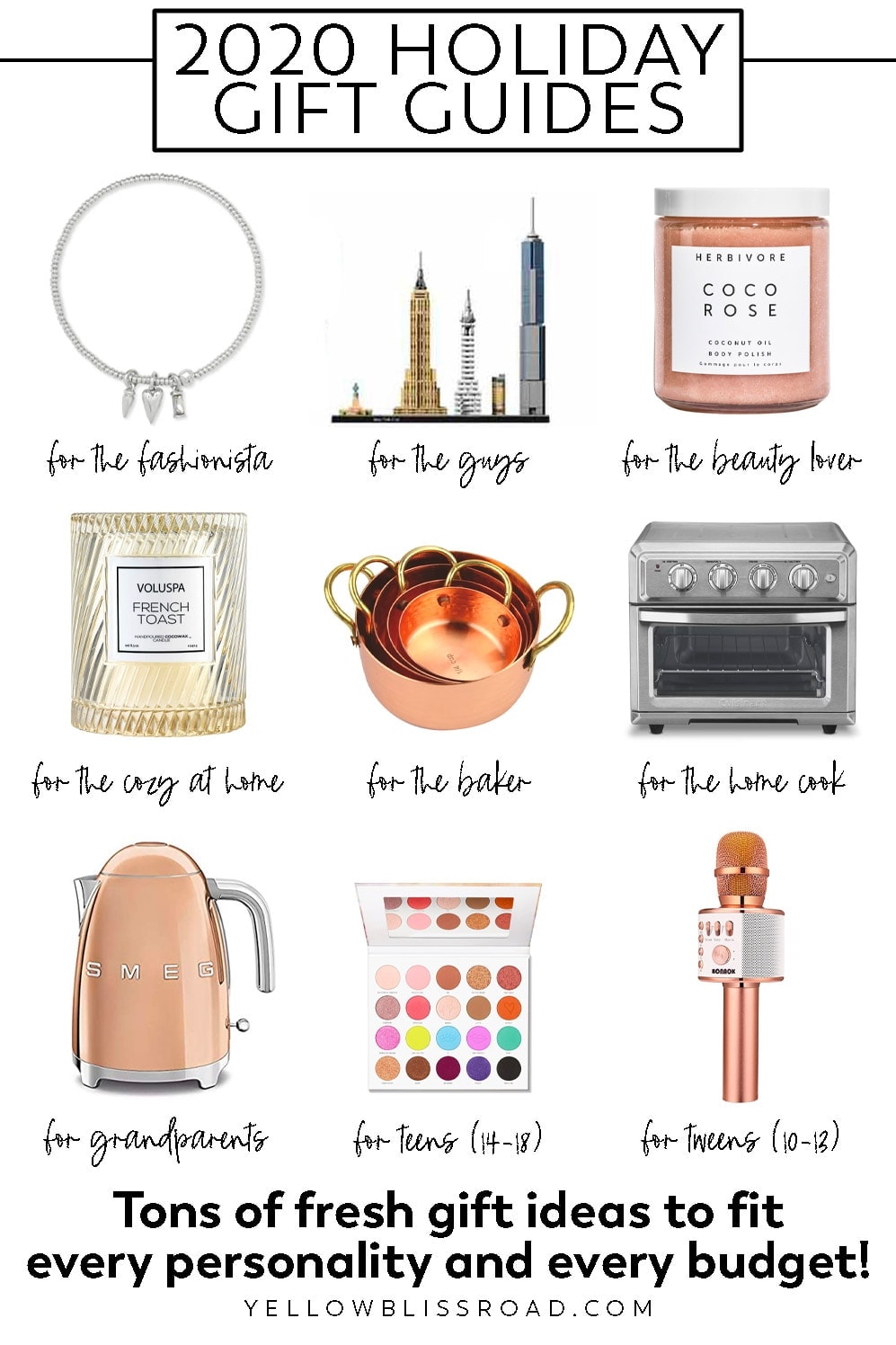 Holiday Gifts for Everyone
Ready to start your holiday shopping this year? Grab a cup of coffee, hot chocolate or tea and wrap up under a cozy blanket. Maybe grab a plate of Christmas Cheesecake Cookies or a hearty bowl of Loaded Baked Potato Soup to keep your belly full while you shop!
More people are going to be shopping online than ever before, so why not get a head start on your gift list with this awesome 2020 holiday gift guide collection. There's something for everyone here, including budget friendly options and some that are worth a splurge.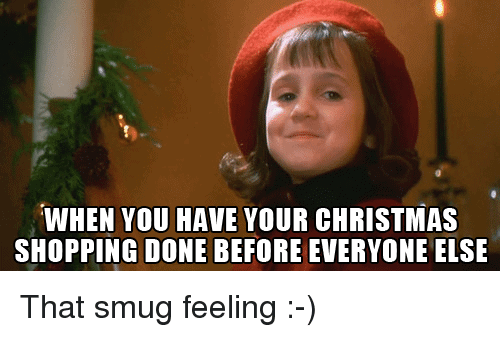 Gift Wrapping Tips
Save money and purchase your wrap, bags, tissue, ribbon and gift tags at after Christmas sales where you can find discounts of up to 75% off.
Instead of purchasing gift tags, cut up old holiday cards. Write on the blank side, and tape to the package. This does double duty as the card acts as a package decoration.
Keep all of your supplies in a small box (scissors, tape, tags, etc.) and store with your gift wrap. That way you don't have to hunt for them each time.
Wrap in batches. Don't try to wrap all of your gifts on Christmas Eve. In the weeks leading up to Christmas, plan to have a few wrapping sessions to help you break it up and not seem so overwhelming.
Purchase a gift wrap storage container to keep you organized.
Finally – and this may be my very best tip – you don't have to be fancy. Brown kraft paper and a black sharpie looks the same as expensive wrapping paper when it's torn off and crumpled on the floor!
How to Shop Our Holiday Gift Guide
Our gift guide is broken down into categories. You can click on the link below and go straight to the one you're interested in or just leisurely scroll through and soak in everything. I highly recommend you take your time so you don't miss a thing!
Holiday Shopping Tips
Make lots of lists. They help keep me organized and on track and keep me from getting overwhelmed. I make lists in Google Docs, in notes on my phone and even on Amazon. I have an ideas list for every person on my gift list! If you are the paper and pen type, be sure to download our free printable Christmas Planner that has tons of helpful lists for shopping and planning.
As you browse this guide, you'll notice that the numbers on the images correspond to the link in the list below. Click the links to view details about the items, including sizes, color options and pricing. These are affiliate links and I may earn a small commission when you click on the links at no additional cost to you.
The products you'll see throughout our guide were curated with different personalities, people and budgets in mind. Our 2020 Holiday Gift Guide is a labor of love and a family affair — I even enlisted the help of my BFF for ideas for the ladies, and my teenage stepdaughter to cover the teens and and my mother to offer unique treasures for grandparents!
Please note, while we do our best to ensure availability of products we share, some items may become unavailable or sell out. So, shop early! Enjoy!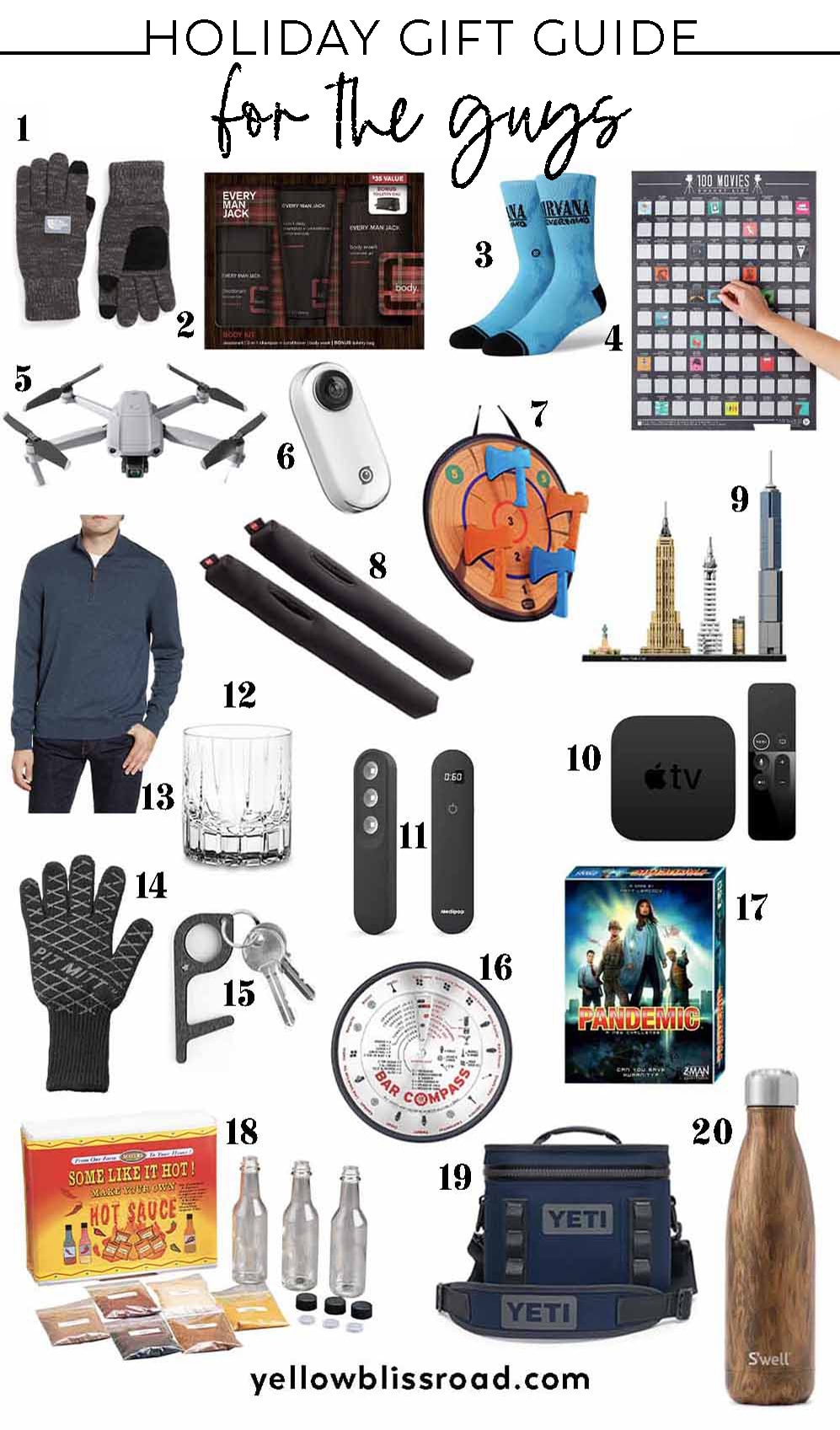 For the Guys

For the Fashionista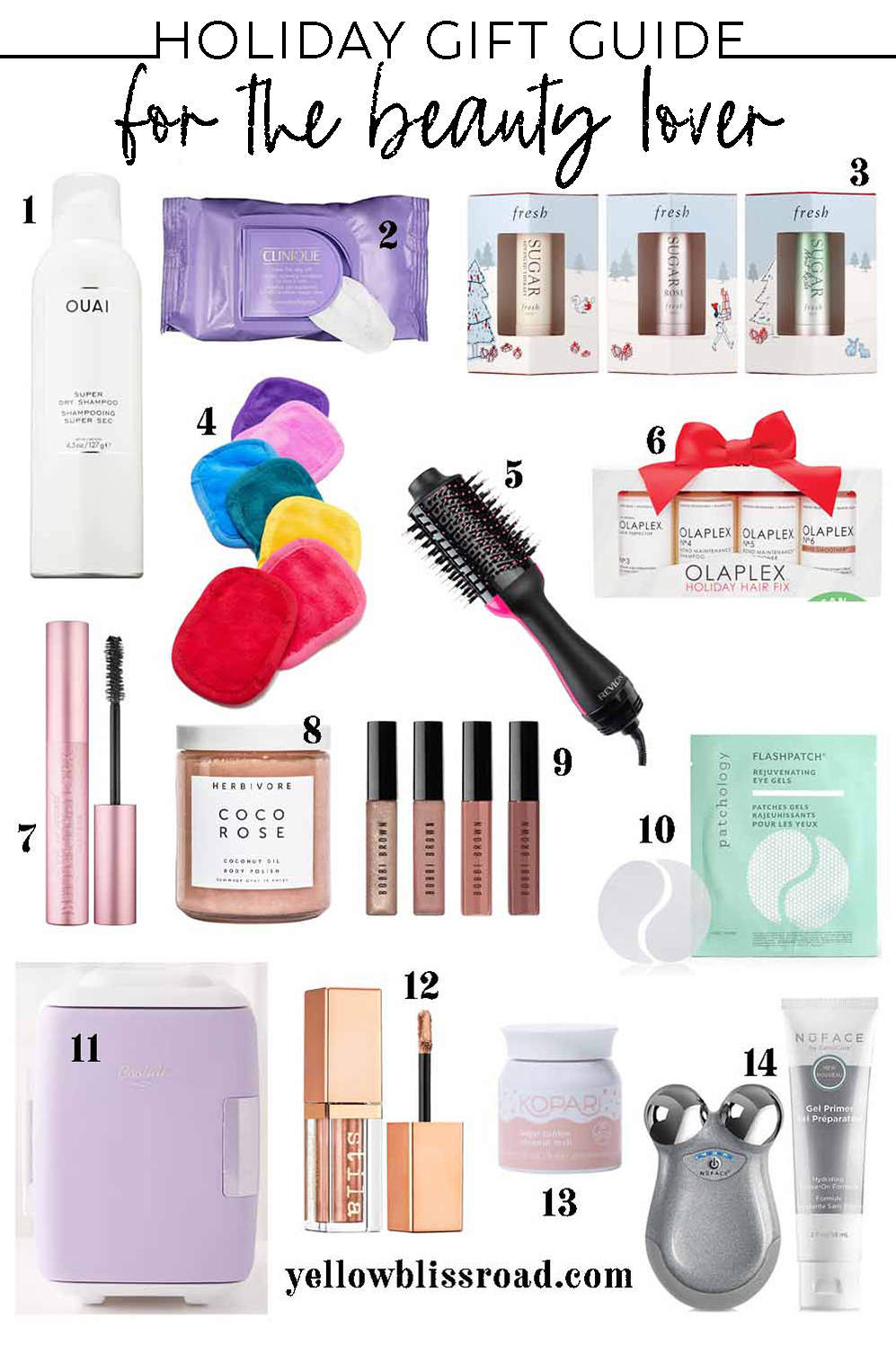 For the Beauty Lover

The Cozy at Home

The Home Cook

The Baker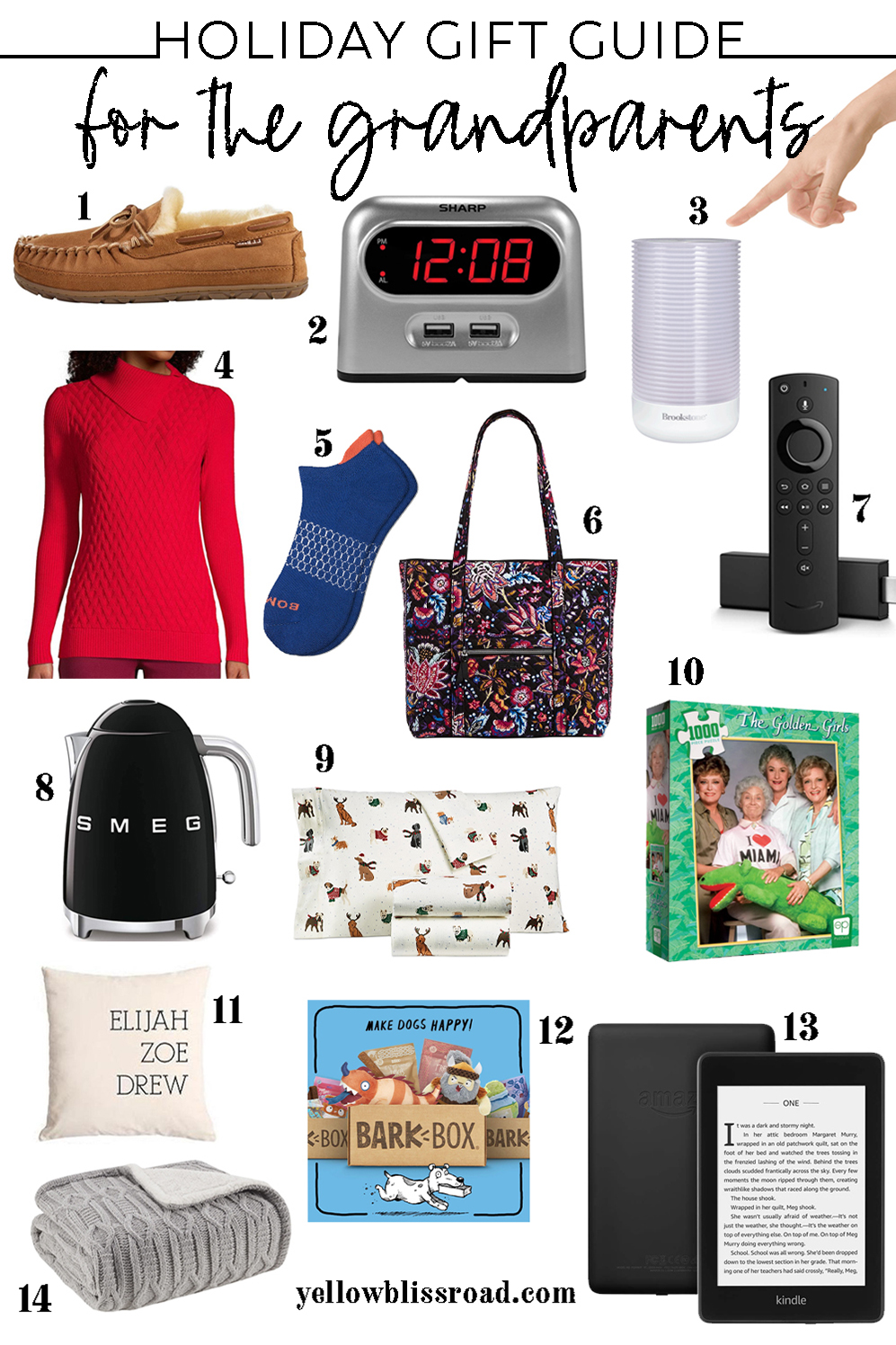 The Grandparents

The Tweens (ages 11-14)

The Teens (ages 14-18)