An adorable, free printable gift idea for Teacher Appreciation of the Last Day of School!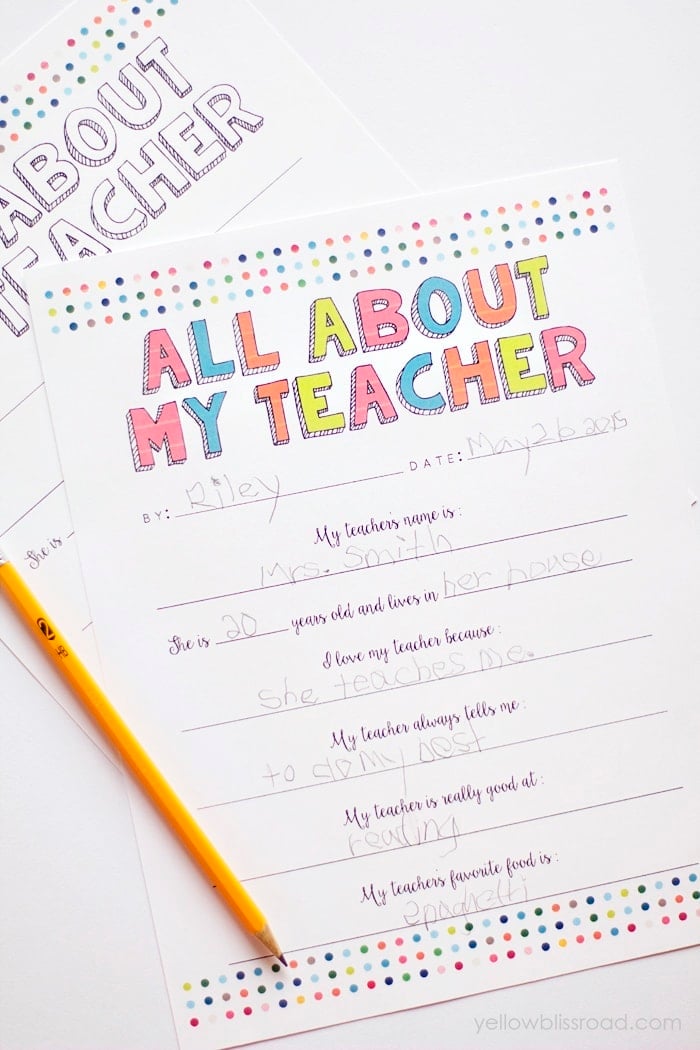 When it comes to choosing a gift for your child's teacher, you can find tons of inspiration through Pinterest – I mean, there are apple projects, and rainbow crayon projects and candy gifts galore. But what is it that teachers REALLY want? My friend Sarah from Bombshell Bling shared The Top 5 Gifts Your Child's Teacher REALLY Wants to Receive with feedback from several different teachers, and guess what #1 is? A Heartfelt letter! Don't get me wrong, teachers appreciate any gift they receive from families, big or small.
Last year for the end of the school year I created this form for the children in my son's class to fill out for the teacher's end of the year gift. Either the child or the parent filled in the blanks with their own answers, and boy were they fun to read! A child's perception of their teacher can be pretty funny and pretty darn sweet. Once I received all of the sheets, I created a cover and took the whole book to Office Depot and had it bound. You can download a cover at the end of this post, or you can create your own, or opt to not use one at all.
This is a versatile project because it can be used for Teacher Appreciation (typically the first week of May) or for an end of the school year gift. You might want to include a box of Kleenex – teacher's tend to get a little weepy reading what their kids really love about them. Some of the kids drew pictures on the back, and some parents wrote their own notes. It's such a deeply personal and thoughtful gift – any teacher would be thrilled to receive it!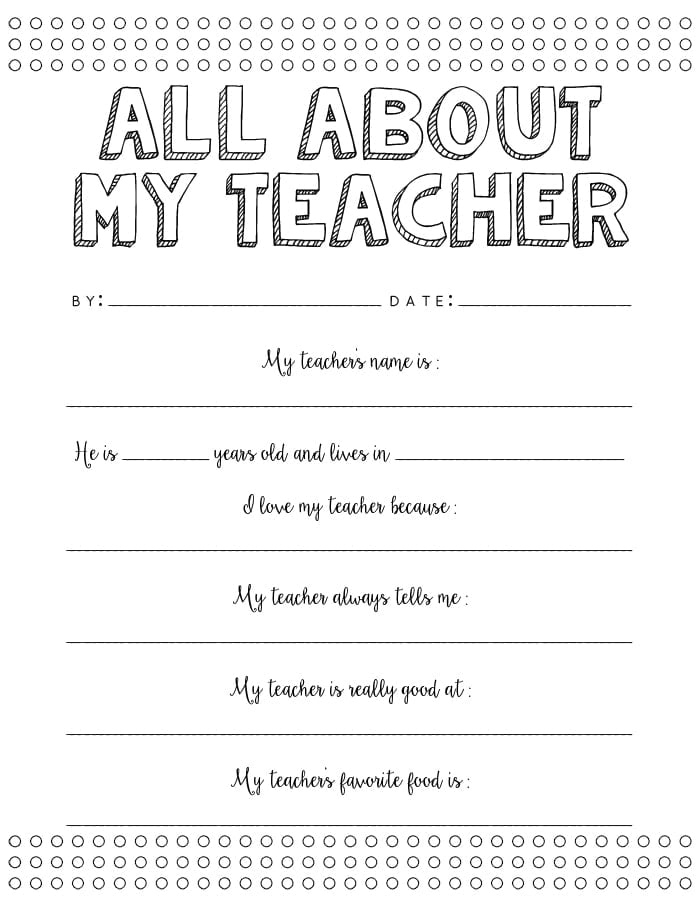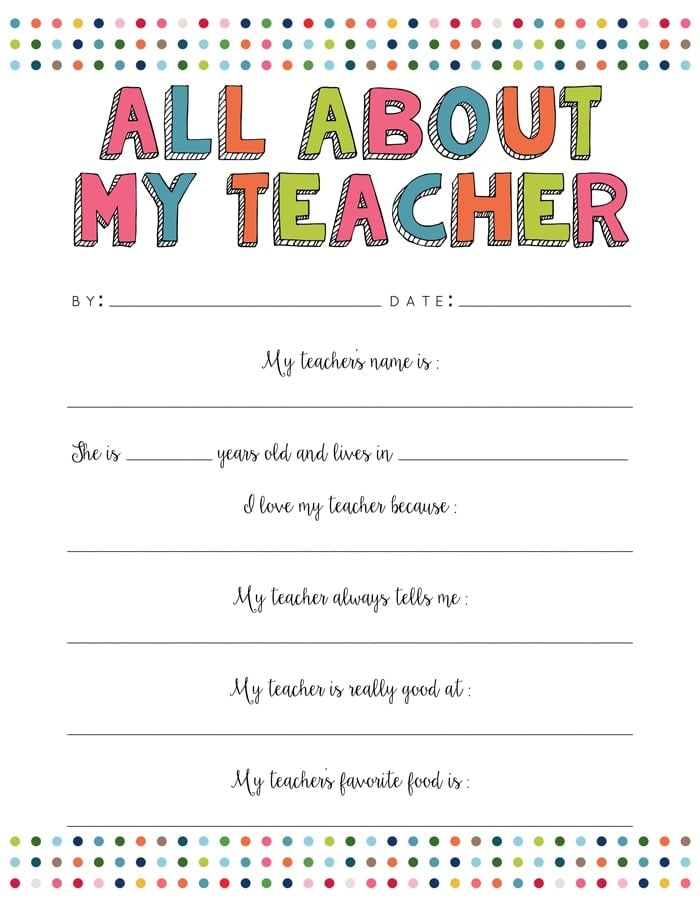 For you, I decided to create two different versions, one in color and one in black and white so kids can color it in and make each page even more unique. You'll see below that there are three files. One for female teachers, one for male teachers and an optional cover.