Hello Yellow Bliss Readers! It's Ashley here from Cherished Bliss, and I'm so excited to be back over here with you again! I know what some of you might be thinking from the title.. "back to school stuff already?". But, in all fairness, craft stores are putting out Christmas stuff so I'm not too far ahead right? ; ) Plus once you see these Back to School Printables you will understand!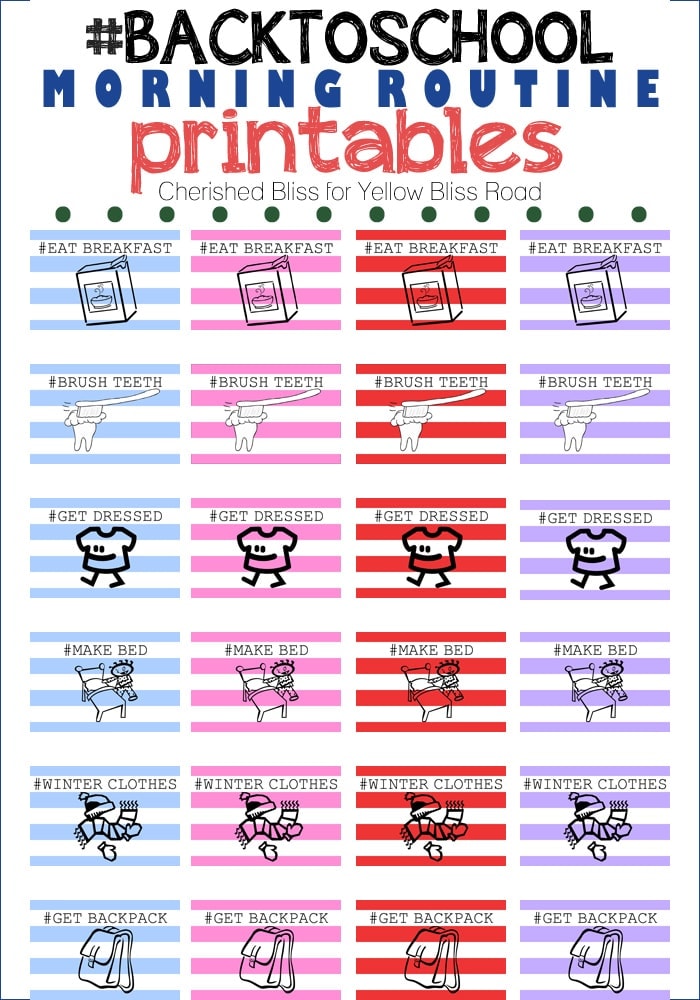 If your family is anything like ours, getting back in the groove of things for school is a tough job! The kids have been falling asleep on the couches, sleeping in each other's beds, eating way more treats than normal, and staying up late – all side effects of the SUMMER! It's fun and everyone loves it, but all good things come to an end right? Or at least get postponed until next summer! So school  will start and all us moms get to take a sigh of relief as we start to experience that little thing I like to call……… silence!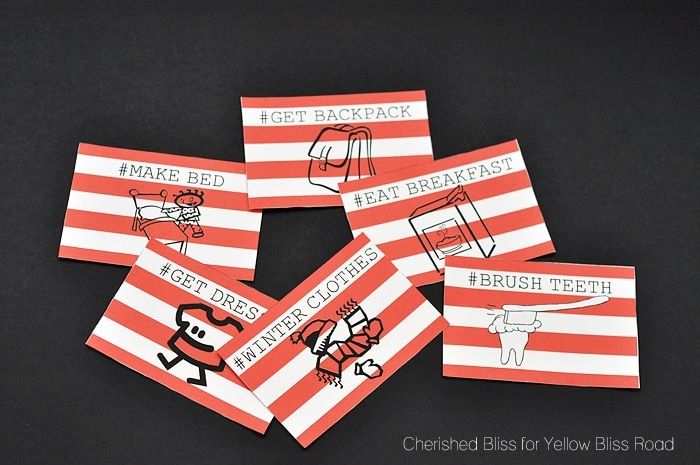 Since this year I will not have just one kid in school, but two… and a baby at home, I can only imagine how our crazy mornings will go! Especially in the winter when it takes everyone an extra 30 minutes to get ready and out to the car! My kids have to be at school around 7:50… have I mentioned I am a total NIGHT person? Yes, it is time to whip this household into shape (me included)!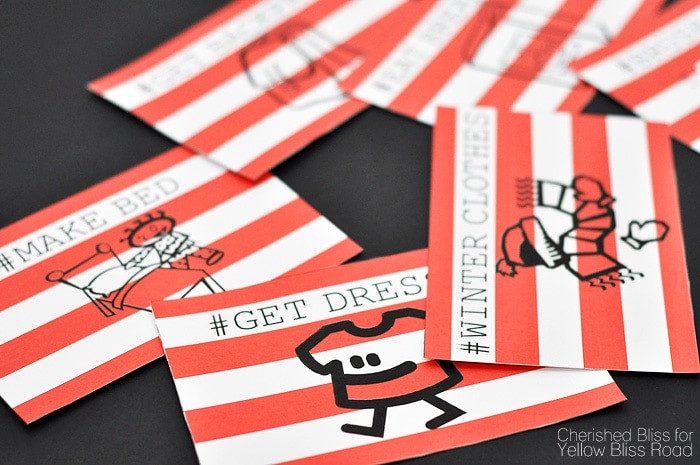 I created these little printables to help remind my kids of EVERYTHING that has to be done before they start asking if they can go do other random things. We also have a sticker chart we use for good behavior, so every morning they complete these tasks without having to be asked, they get a sticker! My reward? No stressed out mornings! We want happy faces leaving the car!
So download your own, and you can put them in whatever order works for you. You might not need the winter ones, try not to brag too much though ; ) There are four different colors available, just click on the one you want below and you will be able to download them!
Blue Printables // Pink Printables // Red Printables // Purple Printables
Do you have any special routines to help keep your kids motivated to get through the school year? I am always looking for great ideas to help keep me organized (something I definitely struggle with)!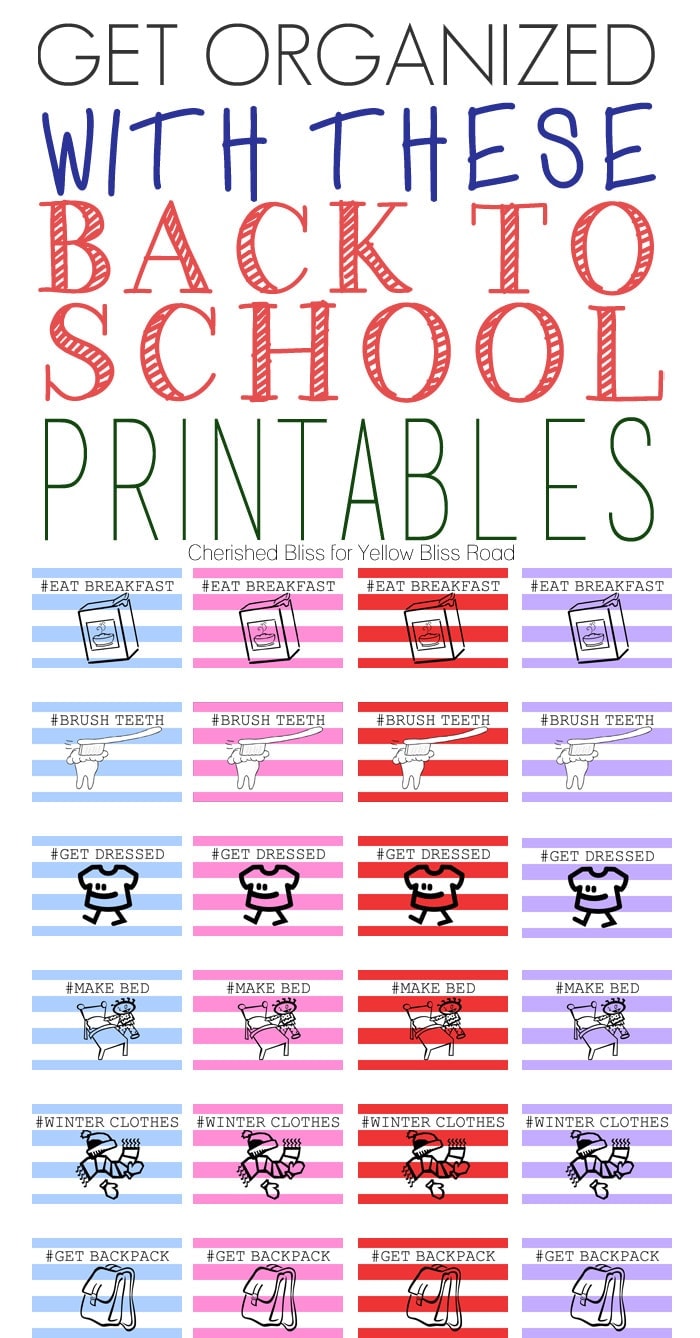 ___________
Oh these are great Ashley! I know I'm already a little worried about how our back to school routine is going to go and these printables will be a big help!
For more school days fun, be sure to check this out: