This Bacon Ranch Cheeseball is the perfect appetizer for any gathering. Easy to make and tastes amazing, that's my kind of recipe.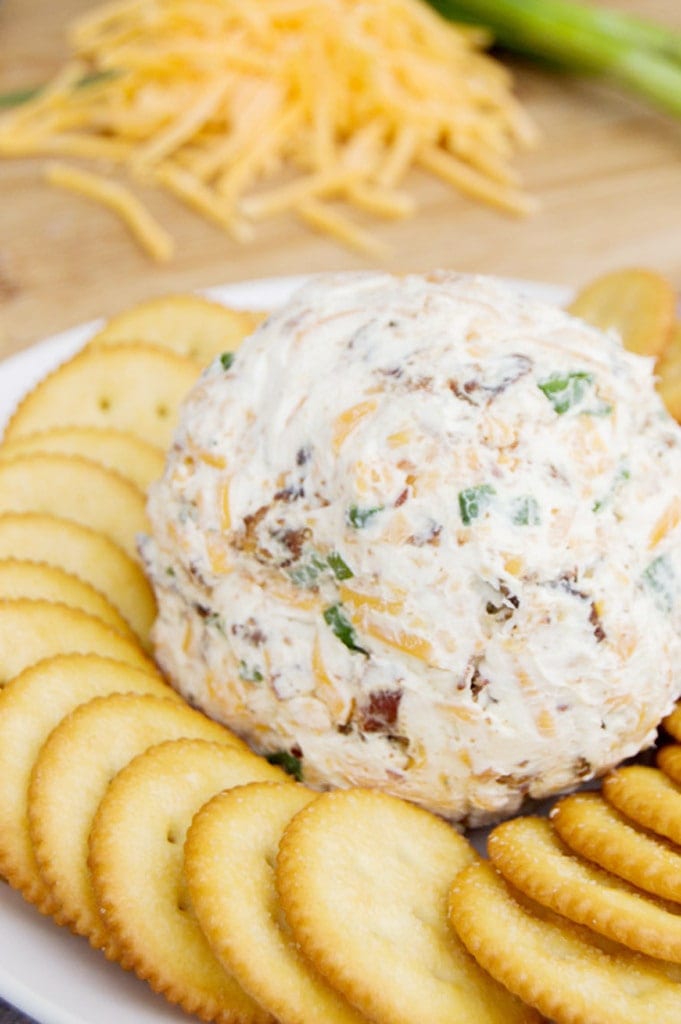 The holiday season is here which means parties with family and friends. When working on your menu you can't forget the appetizers and cheese balls always make for the perfect recipe to serve. I love being the host and cooking all my favorites, plus I get the yummy leftovers. This year I will be hosting Christmas for my husband's side of the family for the first time. I have the menu all planned out, slow cooker cheesy potatoes, mashed potatoes (we love potatoes here), stuffing, creamed corn, green beans, the works! While I love the main dish I have to admit I enjoy the appetizers just as much. I always serve a cheese ball. It's my husband's favorite and always a crowed pleaser.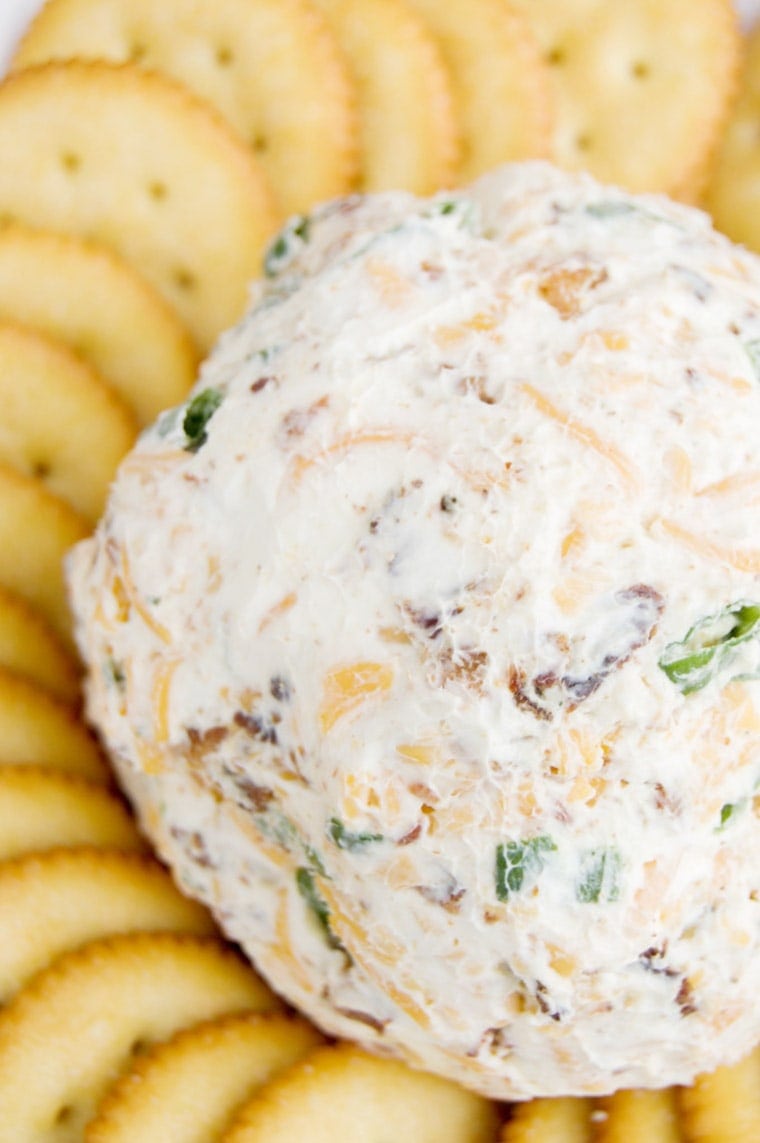 At every family gather growing up my mom always went all out with the appetizers. She served almost as much food to start with before the meal was even ready. I love the idea though, so much less stress the cook. Everyone is chatting and enjoy food as soon as they arrive. This way no one even noticed that everything else isn't ready yet. No matter how much we planned it holiday dinners always ended up taking longer, and getting served later then planned. No one complained though, I guess that's hard to do when you have this Bacon Ranch Cheeseball in front of you!
Ready to start making this Bacon Ranch Cheeseball?
The recipe is easy as can be. Just 5 simple ingredients mixed together then it's ready. You want to start off with cooked and crumbled bacon. When I am making a recipe that calls for cooked bacon I like to bake some for breakfast. We eat some and then I keep some for later. One mess to clean up, but it will serve two purposes. That is if I can get my kids to stop eating it of course. While you are cooking your bacon lay out your cream cheese because you want to make sure it's at room temperature. Lastly just start mixing it all together, and form it into a ball. I serve mine with crackers or crusty bread.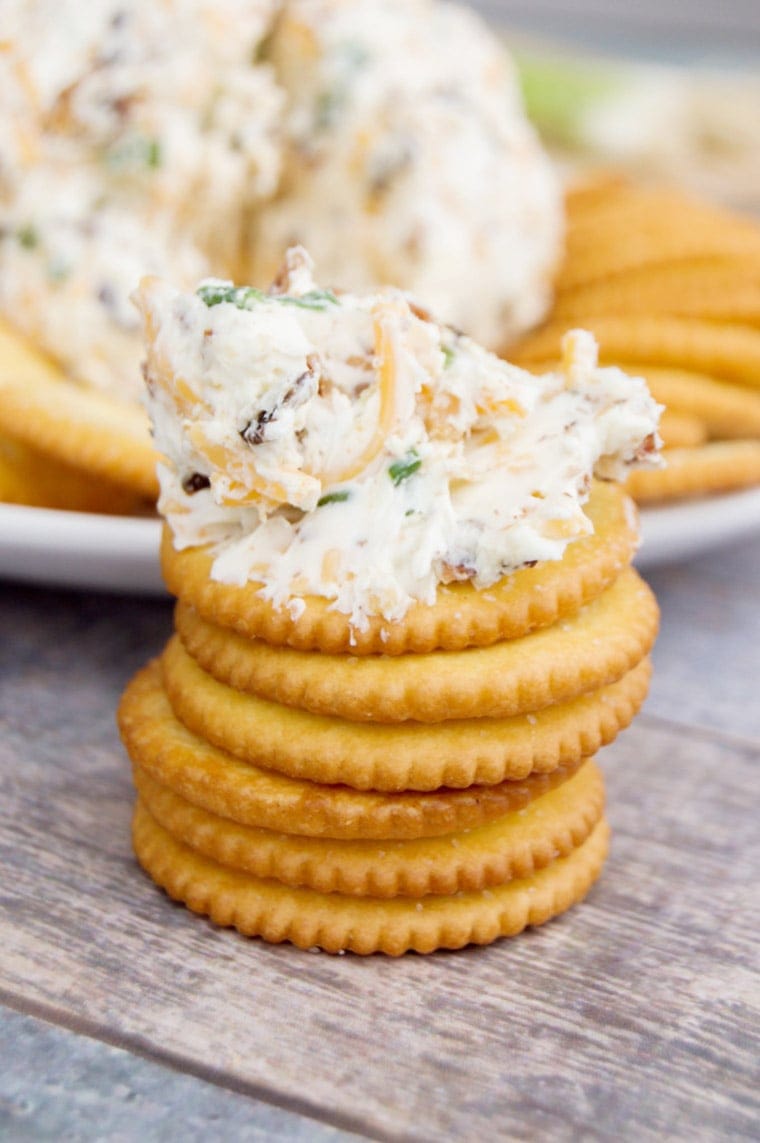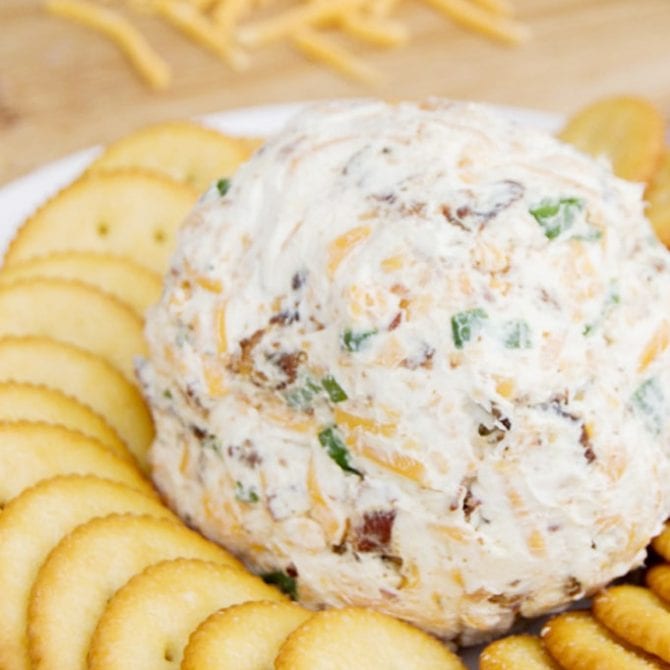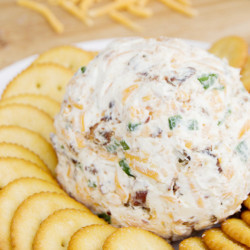 Bacon Ranch Cheeseball
Ingredients
2 8-ounce packages cream cheese, room temp
1 1-ounce package dry buttermilk ranch mix
1 cup freshly shredded Cheddar cheese
1/4 cup sliced Green onions
5-6 slices bacon fully cooked and crumbled
Crackers for serving
Instructions
In a large bowl mix together cream cheese and dry ranch package.

Stir in shredded cheese, green onions, and bacon. Mix well and then shape into a ball.

Wrap in plastic wrap and chill in the refrigerator until ready to serve.

Serve chilled with crackers.
Here's another delicious cheeseball to try:
Olive Cheese Ball with Parmesan Toasted Walnuts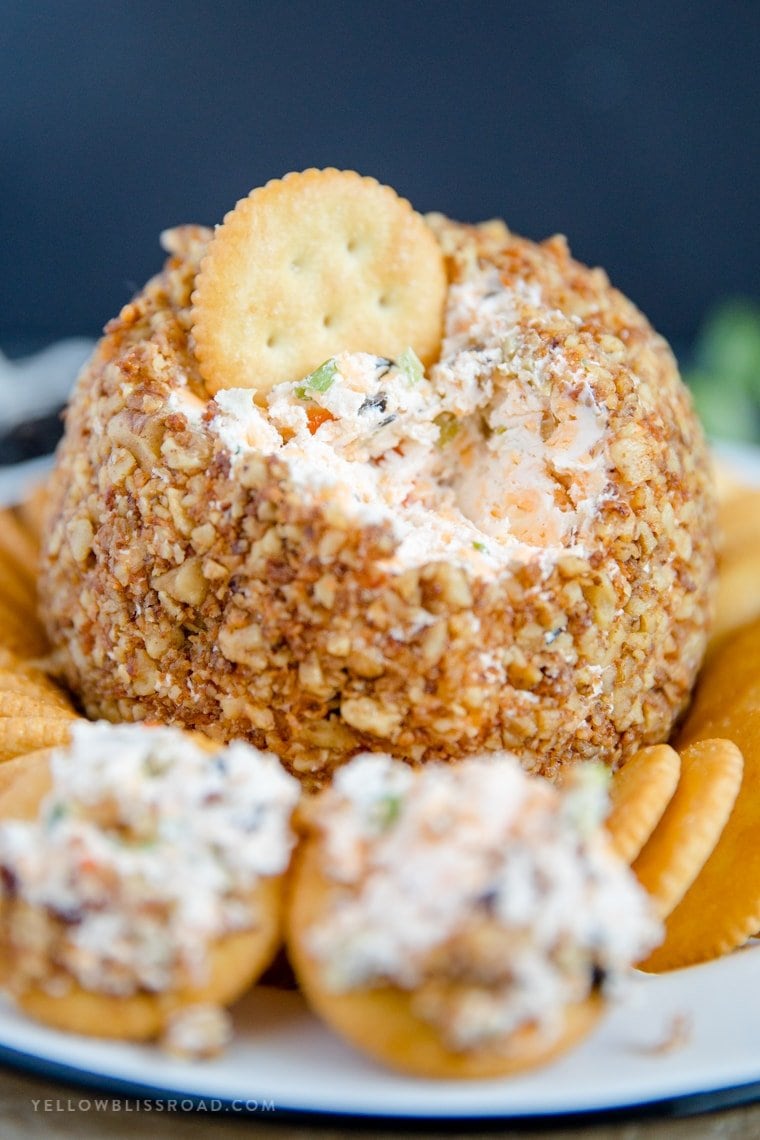 And for you bacon ranch lovers, try these recipes:
Bacon Ranch Chicken Pasta Salad