Wondering how to plan for Christmas or Thanksgiving for two or just a few people? Create lasting memories with your family by planning an intimate, festive party just for them. I've got lots of tips to help you scale back your holiday festivities when having guests over just isn't an option. Also included are ideas for making new memories and traditions. I'll help you create a plan for the holidays that will feel just as special and festive as a big holiday Christmas party with lots of people.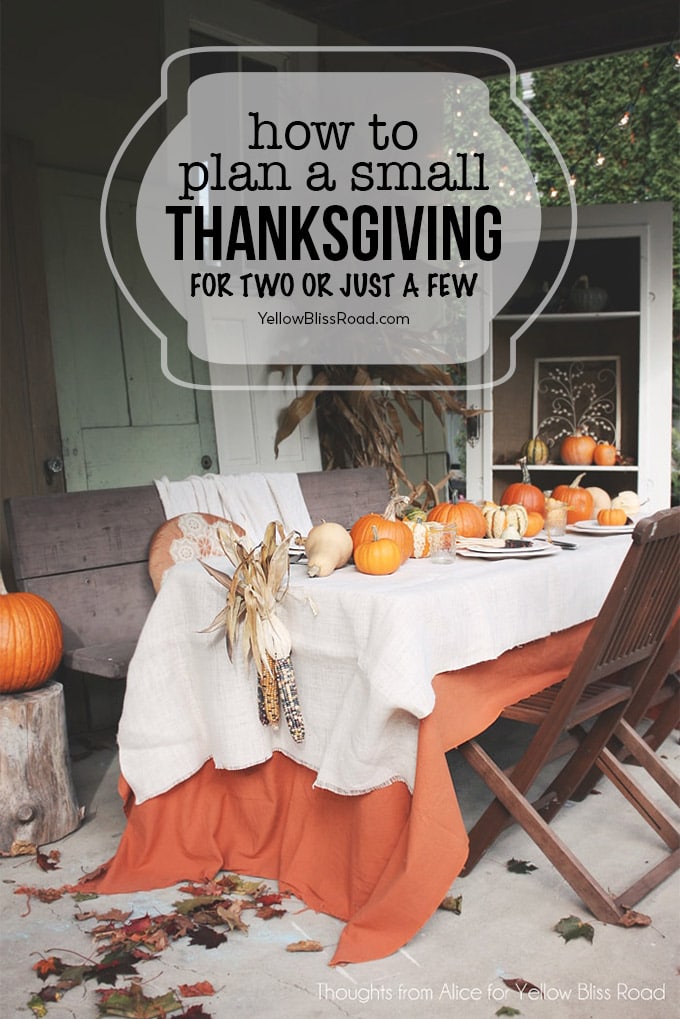 How to Plan for the Holidays Without Guests 
It's hard to believe that fall is upon us and the holidays will soon be here. It looks quite a bit different this year as most people aren't planning the same large holiday gatherings they have in the past. With just your immediate household, will the holidays be the same?
Everything in our lives has changed. School is awkwardly online, Zoom has replaced face-to- face conversations, and stores and restaurants feel crowded even though they are at half capacity.
Small, socially distanced parties with just immediate family are becoming the norm, shopping is shifting to mostly online with few shopping centers open, and people are looking to spend less money. My kids are already asking what Thanksgiving and Christmas are going to look like this year since we can't have guests over or take any vacations. We have never had big family parties because we just don't have a large family, so I know a thing or two about how to make the little things cozy and just as special as the big things.
Look for the Bright Side
There are a few advantages to having a small scale holiday for a few versus a huge shindig for a bunch of people. Let yourself be sad, then focus on all the things you can still do. It's okay to miss the things that are different, but search for the good things too, even if they feel a little silly.
You don't have to speed clean your house.

I made this #1 because in my book it's the best one. When you're having guests over you are always spending so much time cleaning. Free yourself!

You'll be saving money.

If you're the host, you know that it can be costly to feed all those extra people, even if you potluck it. Save some money and, if you can, donate the extra to a food bank.

Making new traditions. My kids are used to it having just our household for Thanksgiving and Christmas, or just having their step-siblings over. We have lots of traditions that are just for us like watching "Elf" on Thanksgiving night, making apple cider, cookie baking, and a special Christmas Eve morning breakfast. This year it will be all about making those traditions even cozier. Holiday movie nights are one of our favorite things to do – use our tips and free printables for planning and pick some great Christmas movies to watch. 
Plan Ahead
Here are a few ideas to get the ball rolling in planning a small scale holiday for your household.
Take Notes:

Make notes of traditions you want to keep, jot down must-have meals, side dishes and desserts, and note the people who usually are a part of special days. Then look at how those things will be different and think about ways to incorporate them on a smaller scale.

Talk about what everyone wants:

Maybe your kids have always always wanted to have a slumber party under the Christmas tree on Christmas Eve, but your early morning guests made that impossible. Now is the perfect time to let them! Ask about what traditions are most important and what foods they crave for holiday meals. Ask your partner or your roommate what things are most important to them and think of ways to incorporate those things.

Keep traditions and make new ones.

Traditions are a huge part of the holidays for our family, and probably for yours too. If you usually have a "favorite things" party, plan a meeting on Zoom and have everyone drop gifts on one another's doorsteps, vowing to not open them until your party. Zoom in the grandparents for your baking session and see who can be finished the fastest. Facetime your cousins and plan your Christmas gift lists together. All those things you usually do in person can still be done over FaceTime and Zoom. Be sure to keep those traditions that are most important and think of creative ways to make them happen, but make room for new traditions too.

Find new recipes.

This is a great time to try out that new

pumpkin mac and cheese recipe

you've been eyeing without a bunch of critical eyes wondering why you're not serving your old stand-by. Or teach your kids

how to cook a Thanksgiving turkey

, or another holiday favorite you don't usually have time to be a patient teacher for.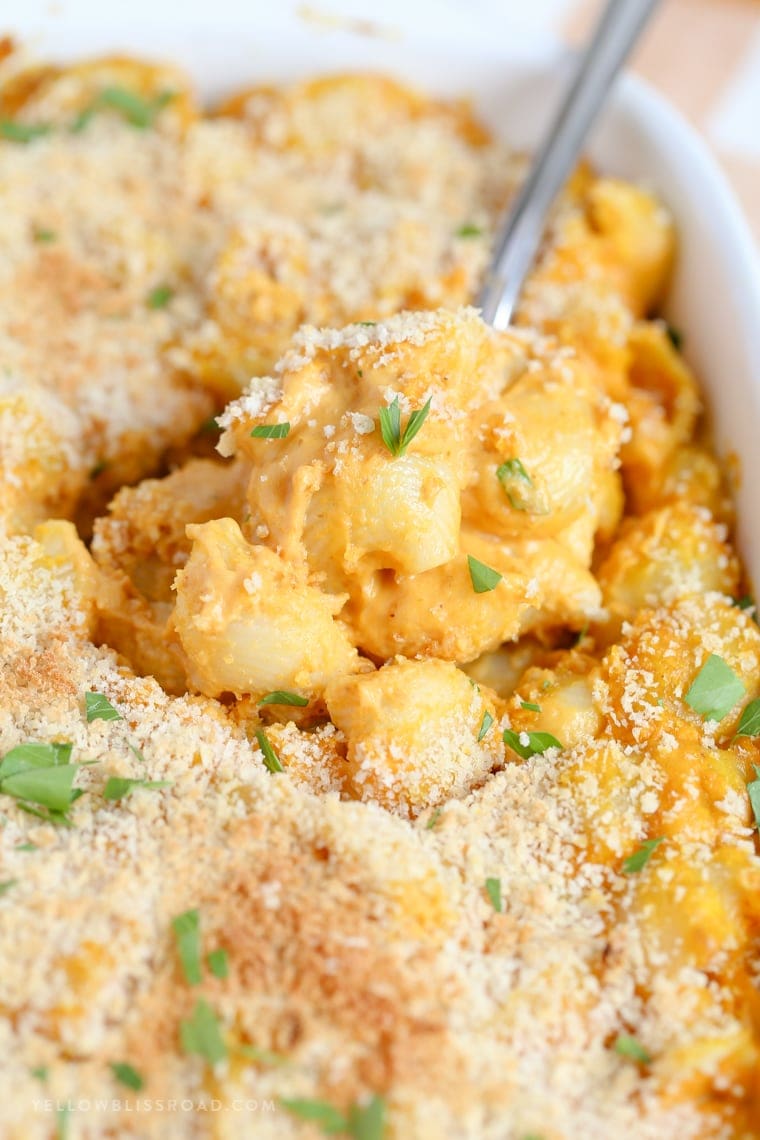 A small scale Thanksgiving dinner for two or a few
Planning a Thanksgiving dinner for out-of-town family might not be in the cards this year but there are lots of ways to make your celebration feel special. Maybe it's just Thanksgiving for two or a few instead of a crowd. The holidays are about quality, not the quantity of people taking over your home. Thanksgiving or Christmas can be as wonderful or even better with just your immediate family if you're willing to get creative.
Scale down your meal.

Maybe in place of a whole turkey, you make a

roast turkey breast

instead. Unless you want leftover

Green Bean Casserole

for days, you're going to need to adjust the amount of servings for your recipes. Lots of recipes online have an option where you can scale the recipe to the amount you need. Not all websites will have this feature, but mine does! If you want to serve

Make Ahead Mashed Potatoes

, but only need to feed four instead of eight, you can! Only want a small portion of

Cheesy Potatoes

or Cranberry Sauce

? You can do that! Hover over the number next to "servings" and a sliding scale will pop up. Slide that

to

the number of servings you need and the recipe will adjust. Check out all of our

Thanksgiving recipes

and

Christmas recipes

and scale any of them for your household size.

Order a fancy takeout instead.

Use this situation to your advantage and order your holiday meal from a fancy restaurant instead of cooking. You help out a local restaurant, get some delicious food that you wouldn't normally have, and you don't have to cook — triple win!

Include your favorites.

Think about your absolute must-haves for your traditional holiday meal, and plan to include them. Don't eliminate a favorite just because they're big recipes, scale them down to fit your family.

Plan for leftovers.

Having leftover

turkey casserole

or Thanksgiving sandwiches is one of the best parts of the day after. Make enough so you'll have a little bit leftover for indulging when that tryptophan wears off and those late night cravings sneak in.

Give everyone a role to play.

Change it up and let dad make the mashed potatoes, or challenge your son to decorate the table. Let everyone work together to make this a holiday to remember.

Decorate.

Just because you aren't entertaining doesn't mean you need to forgo the fancy china. Light some candles, play some festive music. It will be lovely and intimate and will make everyone feel special.

Change your view.

If you can swing it, reserve an Airbnb or a hotel villa for a few nights. The change of scenery will be refreshing!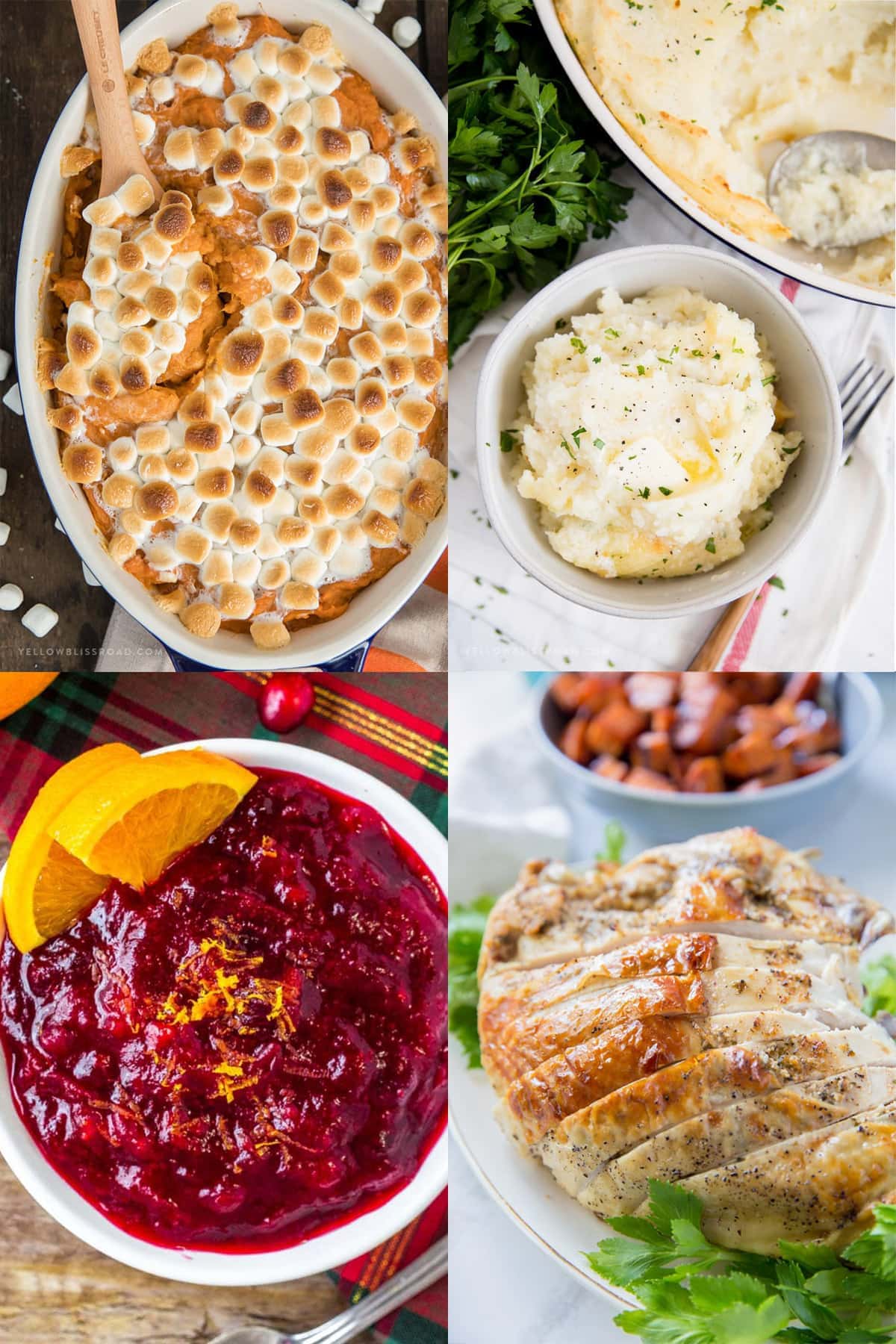 Find Ways to Connect with Others
Christmas and Thanksgiving for two or a few doesn't have to mean no one else participates. Plan to Zoom in your family and enjoy a meal together, even if you're not physically together. Play some games afterwards! Here are some more ideas:
Connect with family who aren't normally there.

This is a perfect time to plan some holiday festivities with people who normally can't attend holiday functions because of their job, or because they live in different states. Get together digitally so everyone can be there to connect. And if you can't find a time that works for everyone, be sure to send out texts or even videos wishing them a Happy Thanksgiving or a Merry Christmas.

Download some Conversation Starters.

Download our

Thanksgiving Table Printable Set

and send the link to others who will Zoom with you at dinner. It can be especially difficult to engage in conversations over Zoom or just when there aren't as many people present. Our conversation starters will help you stay engaged with each other while you eat your meal.

Random acts of kindness. Doing something nice for someone else can be especially comforting during an uncertain time. Plan to execute some random acts of kindness for your neighbors, or nearby family and friends. Send a meal, drop off some Christmas decorations, or hang a wreath on their door. Leave a cute note, or do it Secret Santa style. They feel connected and love and it will bring a little joy to your life, too.

Adopt a Family.

Before the holidays, contact local organizations who might be able to connect you to families in need this season. With so many people out of work right now, this can be critical to raising spirits. Check with local children's hospitals, county foster care agencies and churches. If you know of an organization that is connecting families, leave it in the comments or send me a message and I'll share it here.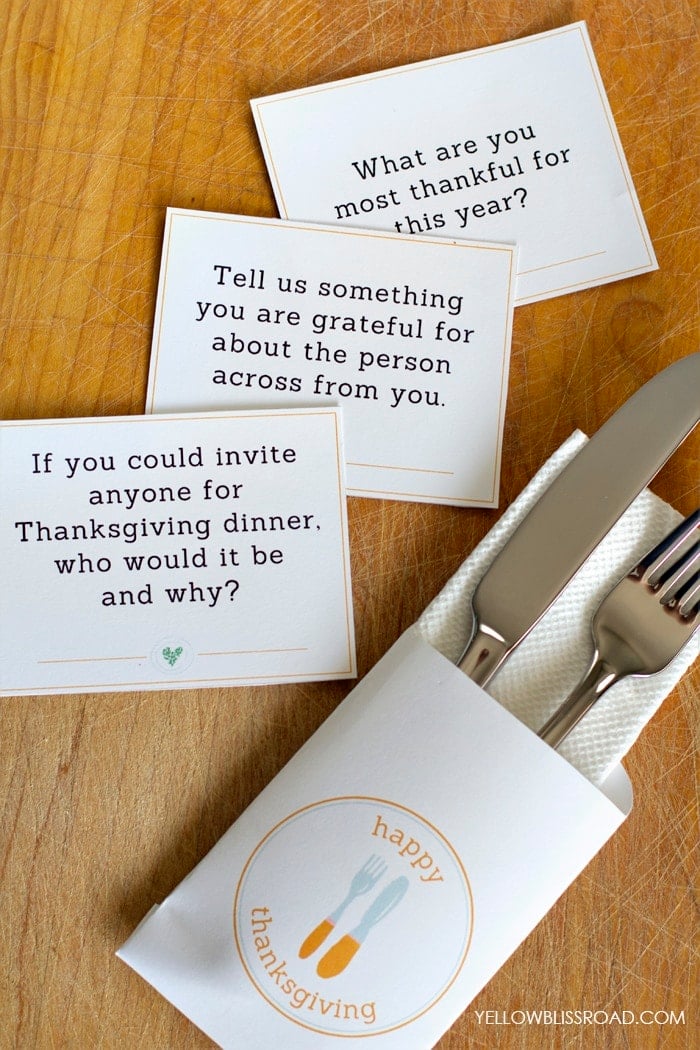 I hope you can use these ideas to make the holidays special, no matter what they look like. Do you have more ideas? Share them with us in the comments below, or join the conversation on social media!