Hi Everyone! I'm Jennifer from Town and Country Living and this is my first contributor post here at Yellow Bliss Road! Spring arrives this week and I'm thinking of all the wonderful farm fresh foods of the season. Like asparagus for example, which is my all-time favorite vegetable. Would you believe I never even tasted asparagus until a few years ago? It's true!
About three years ago I became a vegetarian and I started trying a lot of foods I had never eaten before. Growing up, my mother served primarily green beans, corn, carrots, and peas as our side dish vegetables.
So when I first tasted asparagus, I wondered why she kept it from us!  Asparagus is packed with antioxidants and a good source of fiber, folate, and vitamins A, C, E, and K. Not to mention it tastes great too and is easy to cook.
 To make Balsamic Asparagus with Parmesan, start with one pound of fresh asparagus. I like to stand mine in very shallow water until ready to use. I think it's pretty enough to use as decoration.
 Cut off the woody ends of the asparagus and line the spears on a baking sheet lined with parchment paper.
 Drizzle the asparagus without about 1-2 tablespoons of extra virgin olive oil, and then place in a 425 degree oven for 10 minutes.
 Remove from oven and place the asparagus on a plate. Drizzle with balsamic vinegar or a balsamic vinegar glaze. I like this one from Fini. And just a word about balsamic vinegar. Some vinegar is labeled "balsamic" but true balsamic vinegar is aged for 12 years and comes from Modena. So if you want the good stuff (totally worth the price), be sure to look for Modena or MO on the bottle.
Sprinkle with just a touch of shaved Parmesan cheese. Season with salt and pepper to taste and serve with a wedge of lemon.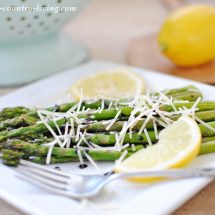 Ingredients
1 pound fresh asparagus woody ends trimmed
2 tablespoons extra virgin olive oil
2 tablespoons balsamic vinegar
2 tablespoons shaved Parmesan cheese
salt and pepper to taste
small lemon optional
Instructions
Preheat oven to 425 degrees.

Wash the asparagus; cut off woody ends (about 1-2 inches) and discard.

Spread the asparagus spears on a shallow baking sheet lined with parchment paper. Drizzle with 1-2 tablespoons extra virgin olive oil. Place in oven and bake for 10 minutes.

Remove from oven and place the spears on a serving plate. Drizzle 1-2 tablespoons balsamic vinegar over the spears. Salt and pepper to taste and sprinkle the Parmesan cheese over the asparagus.

Serve with a wedge of lemon, if desired.
You might also enjoy these recipes from Town & Country:
 Raspberry Stuffed French Toast
Asparagus and Spring Onion Tart
For more delicious spring veggies, be sure to check out these recipes: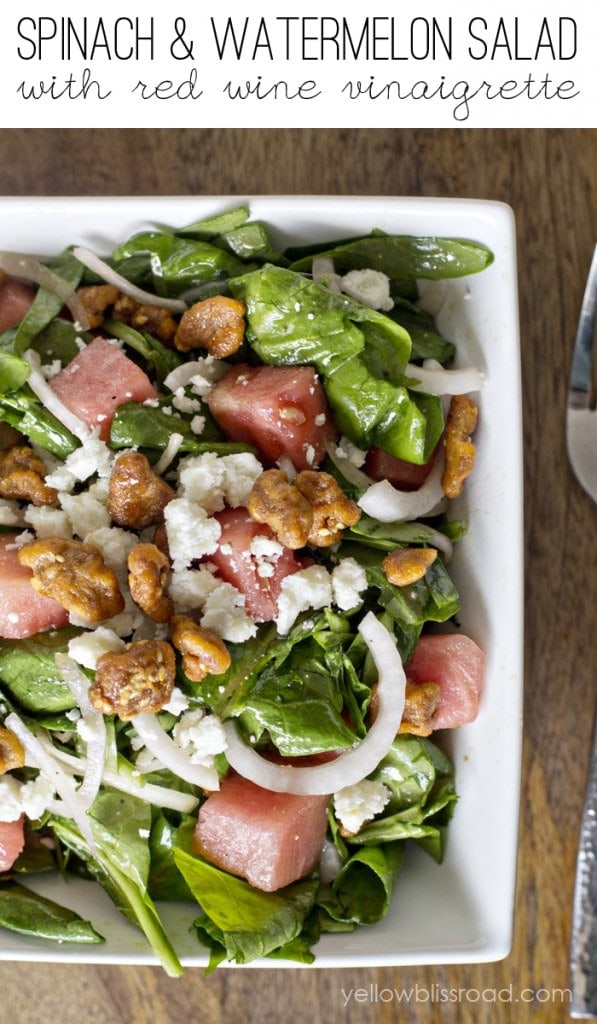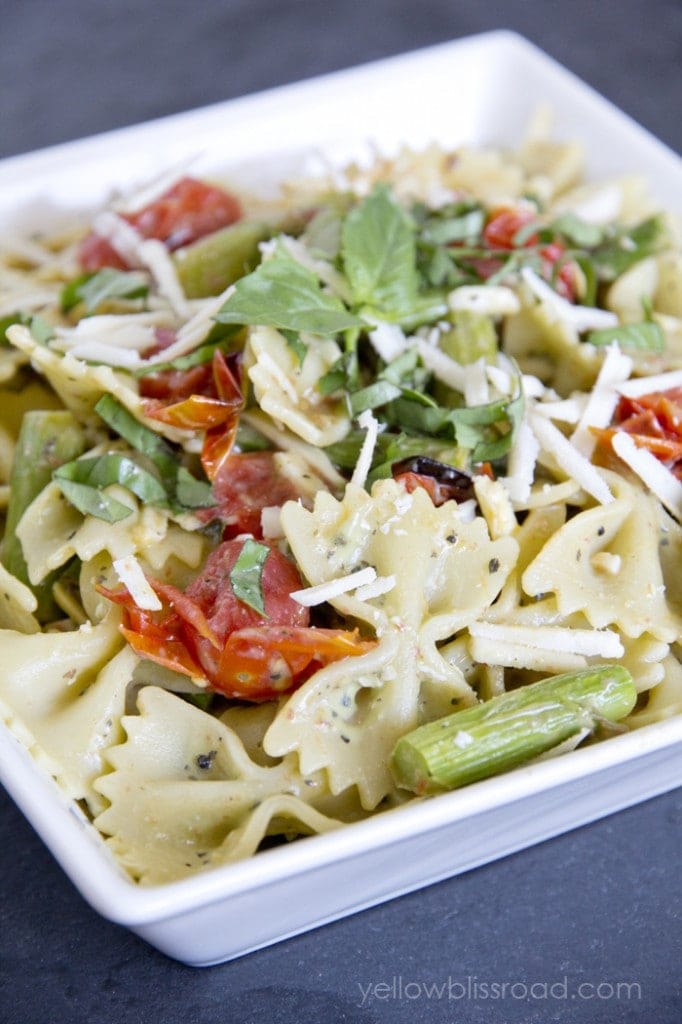 Pesto Pasta Salad with Roasted Tomatoes & Asparagus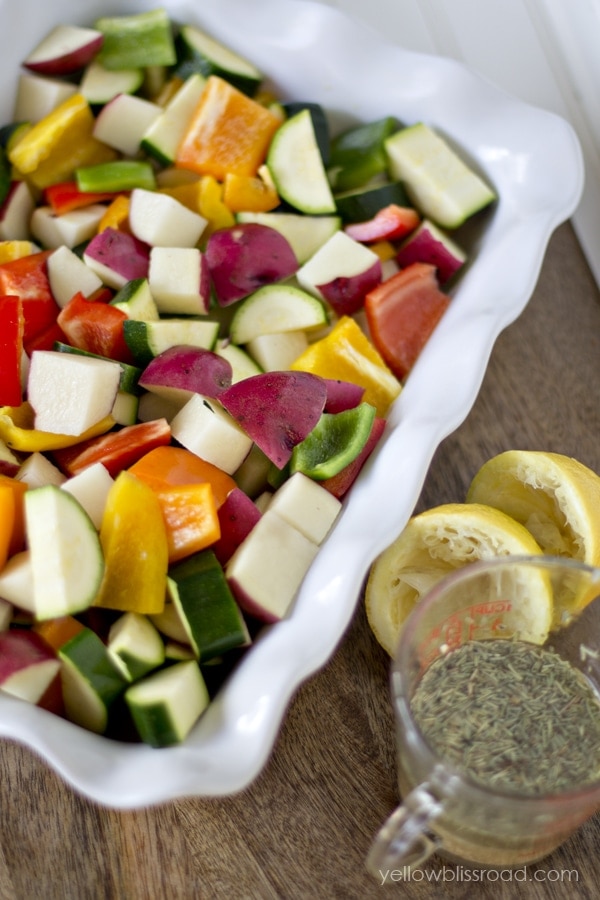 For all sides go HERE and for all recipes go HERE.