So Buffalo Check has my heart this Christmas season. I've always had a thing for the rustic look, and I've always really liked plaids, especially at Christmas time. But this year, it's all about the buffalo check. I had been wanting to add some word art to my Christmas decor using that pattern and when I finally found a saying I loved on a (very expensive) hand painted sign from West Elm, my mind lit up with the perfect idea.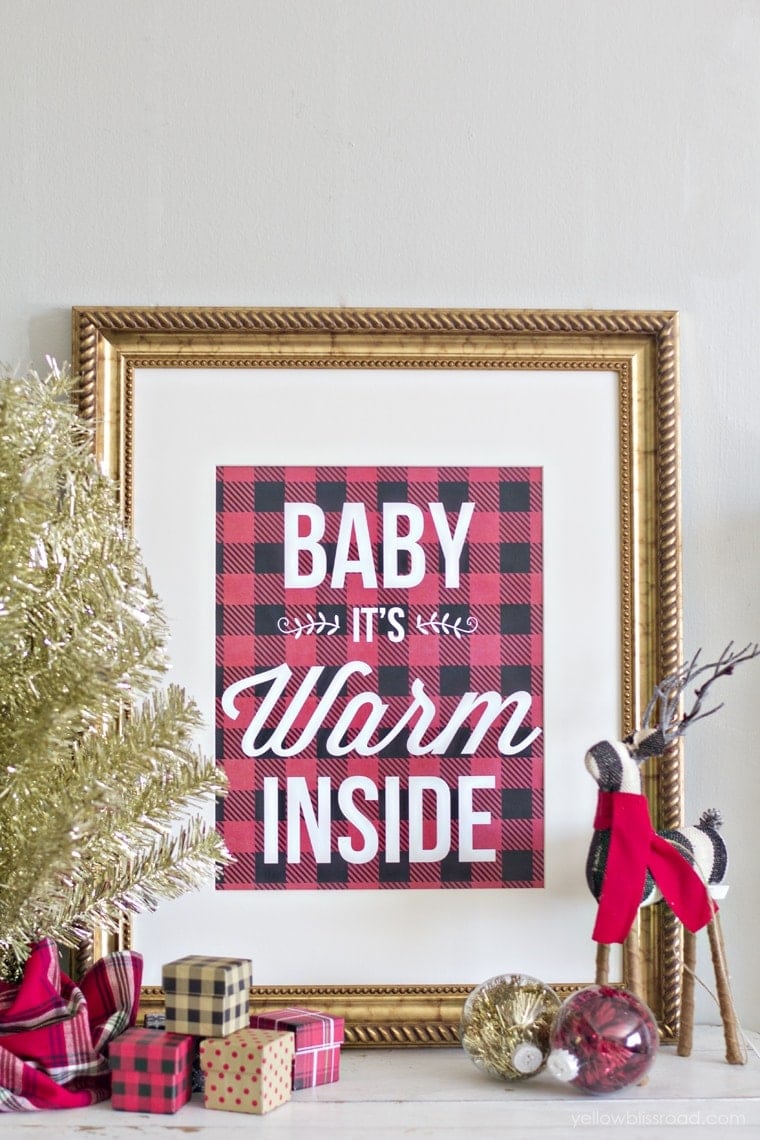 Little did I know that these are actually song lyrics! Have I been living under a rock? Perhaps. But it's a super cute song so I thought I'd share the video with you.
And did you notice they're all totally wearing plaid. Yup, I love it.
Anyway back to the print. I thought maybe not everyone is as obsessed with buffalo check as I am so I have 10 different color combos for you to choose what fits your Christmas decor best.