This Cajun Popcorn is a super flavorful, spicy snack that everyone will love. Made with a wonderfully easy Homemade Cajun Seasoning, you'll be hooked after the first handful.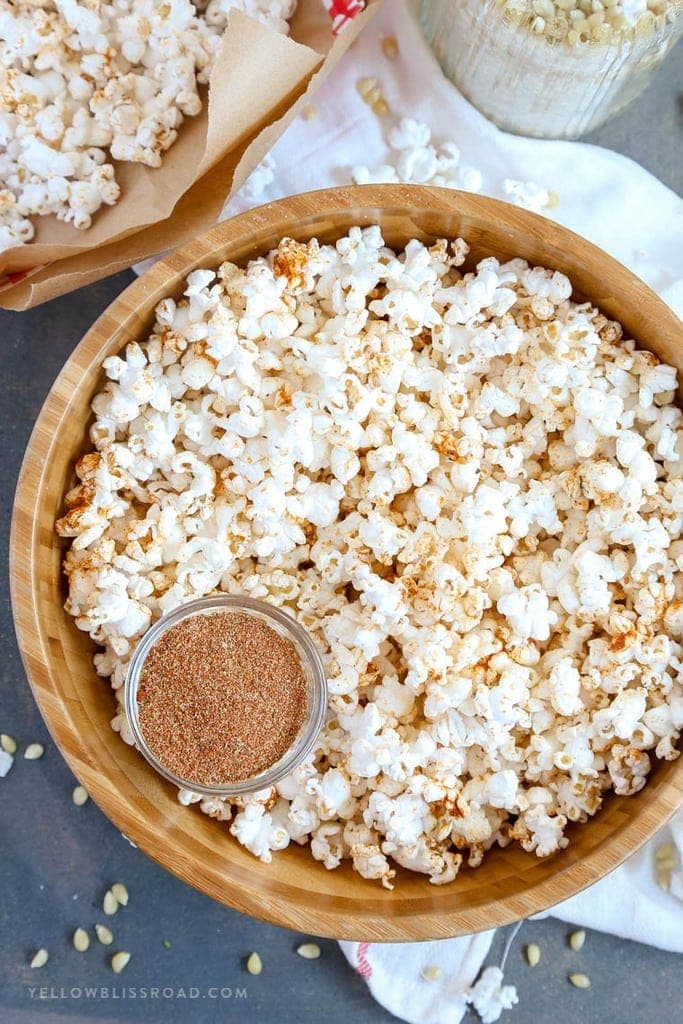 Whenever I heard the word "Cajun" I immediately thought "spicy." Nevermind that cajun seasoning is made with a ton of spices that I actually happen to love, I couldn't get past the thought that it was just going to be too spicy for me, the wimp.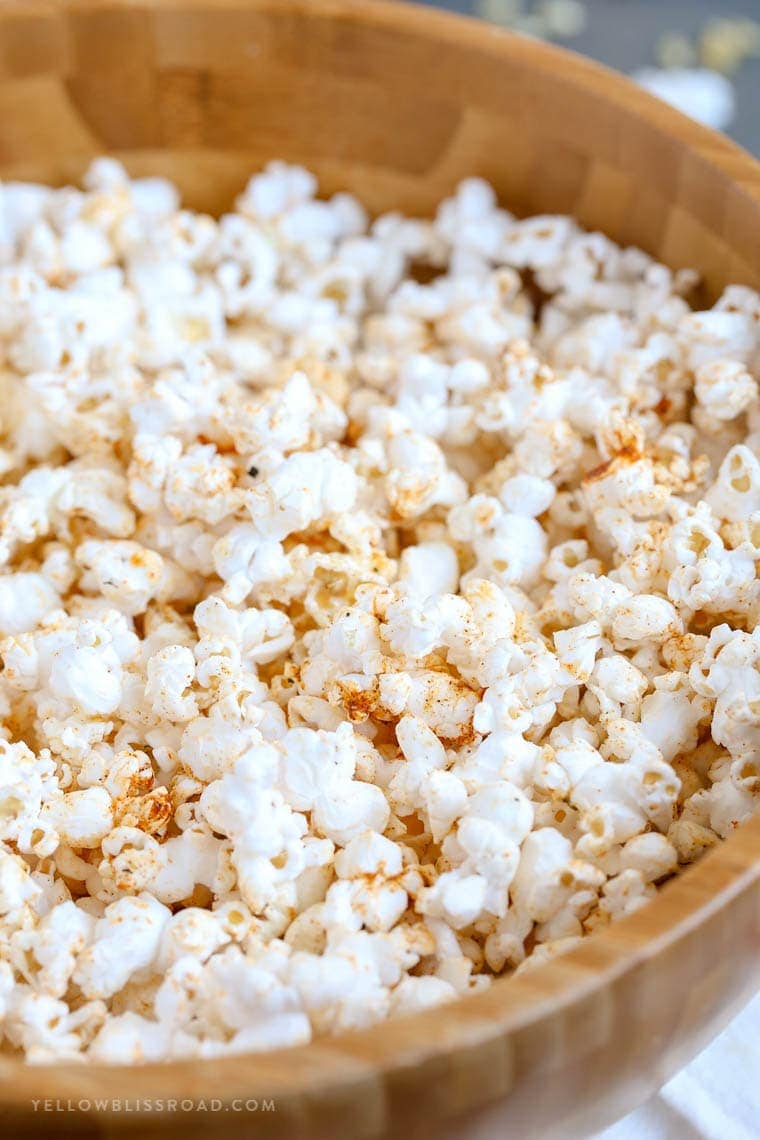 I finally gave in to my curiosity and sampled some cajun popcorn on a recent vacation. A couple was selling it, along with many other flavors, in a small booth in the port where our cruise ship was docked. They encouraged me to try the cajun flavor, stating that it was their most popular. One bite and I was hooked…and determined that I would be making this at home from now on!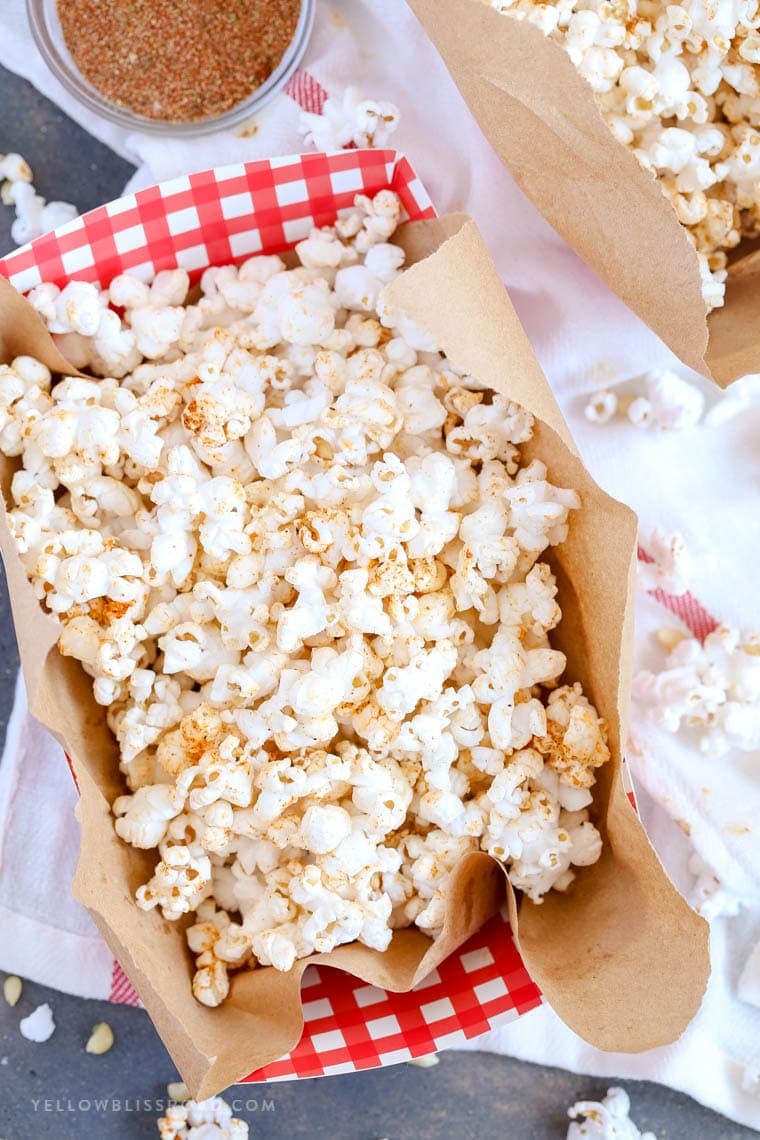 HOW TO MAKE HOMEMADE CAJUN SEASONING
I love spice blends that offer many layers of flavor and this homemade cajun seasoning does just that. There are 8 spices and seasonings in this unique blend. The end result is a spicy, yet ultra flavorful mix of spices that compliment so many dishes. Earlier this week I shared my new favorite Creamy Cajun Chicken Pasta that's loaded with the stuff!! The homemade spice blend recipe makes about 1/2 cup of mix, so be sure to store the remaining in an airtight container.
The ingredients in Cajun Seasoning are:
Cayenne
Oregano
Black pepper
Chili Powder
Paprika
Onion Powder
Garlic Powder
Thyme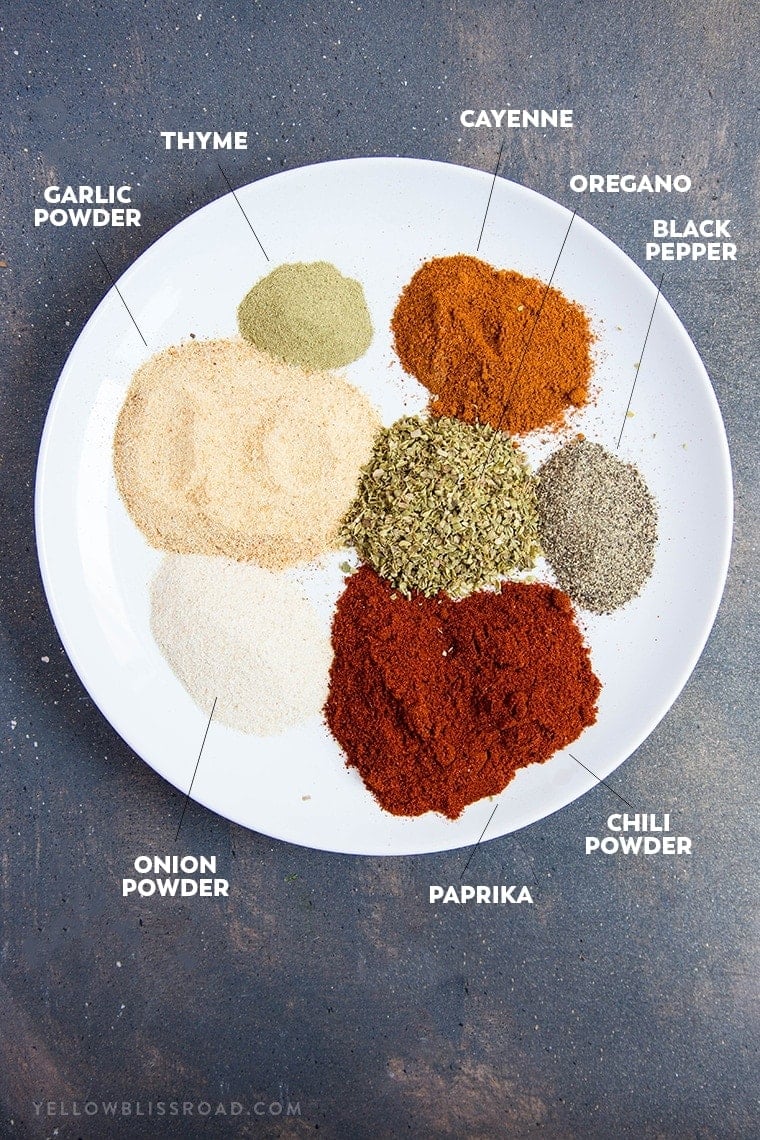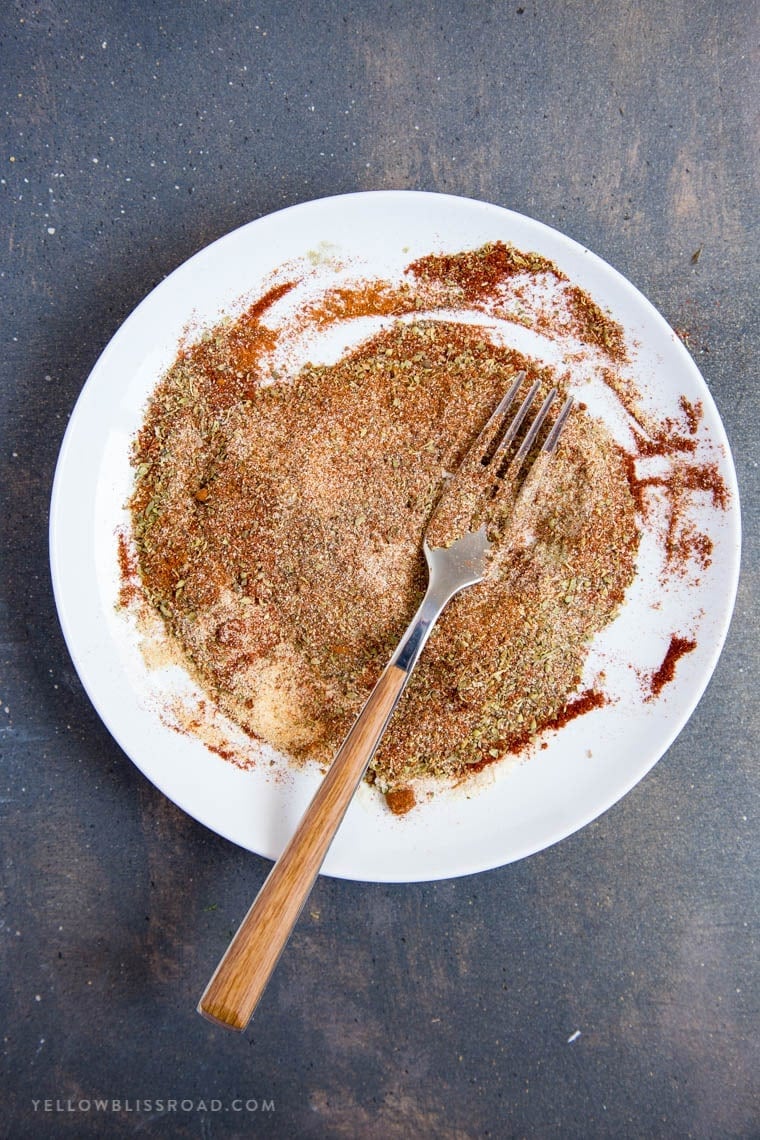 HOW TO MAKE CAJUN POPCORN
To make the popcorn, I love to use an air popper. No oil needed so I don't feel as guilty adding butter to it! I don't include salt in my seasoning blend, which many do, because I prefer to salt my foods myself in order to control the amount. You can use your preferred popcorn popping method, or even use microwave popcorn; I just recommend buying the plain variety and adding the butter yourself. It will help the seasoning stick better.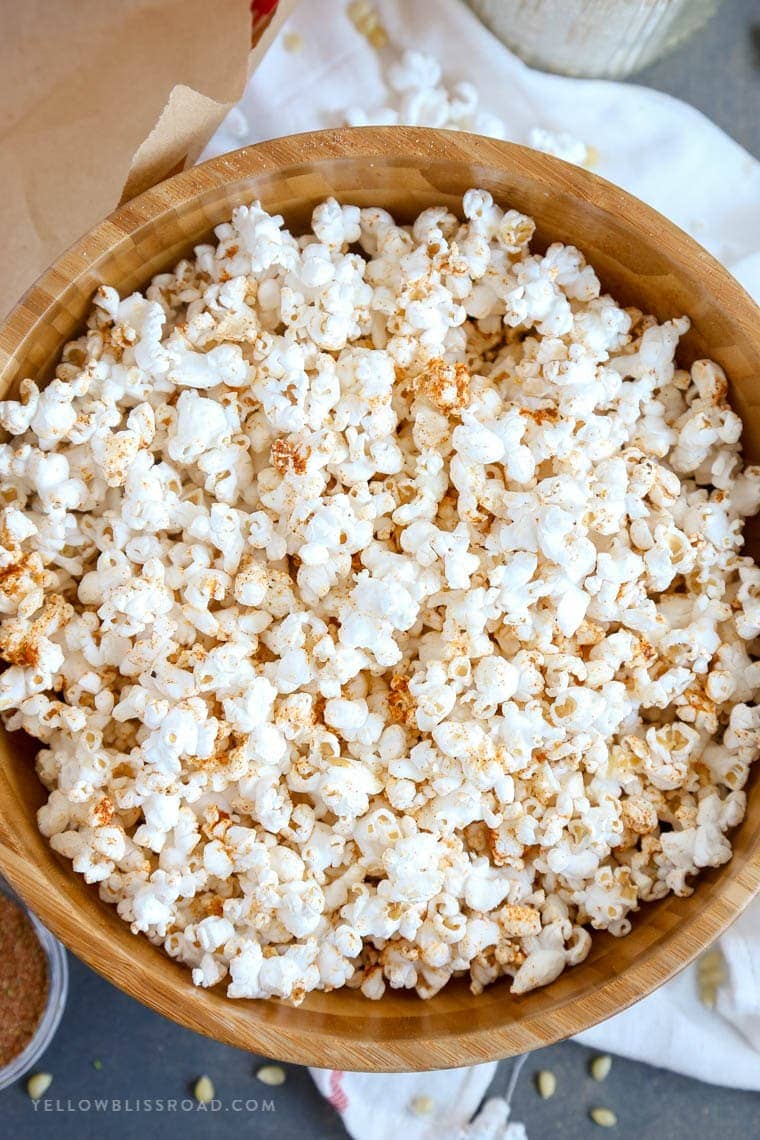 Once the popcorn is popped, toss with melted butter or warm olive oil and add the desired amount of salt and homemade cajun seasoning. Then start shoveling it in by the fistfuls. I won't judge if you won't.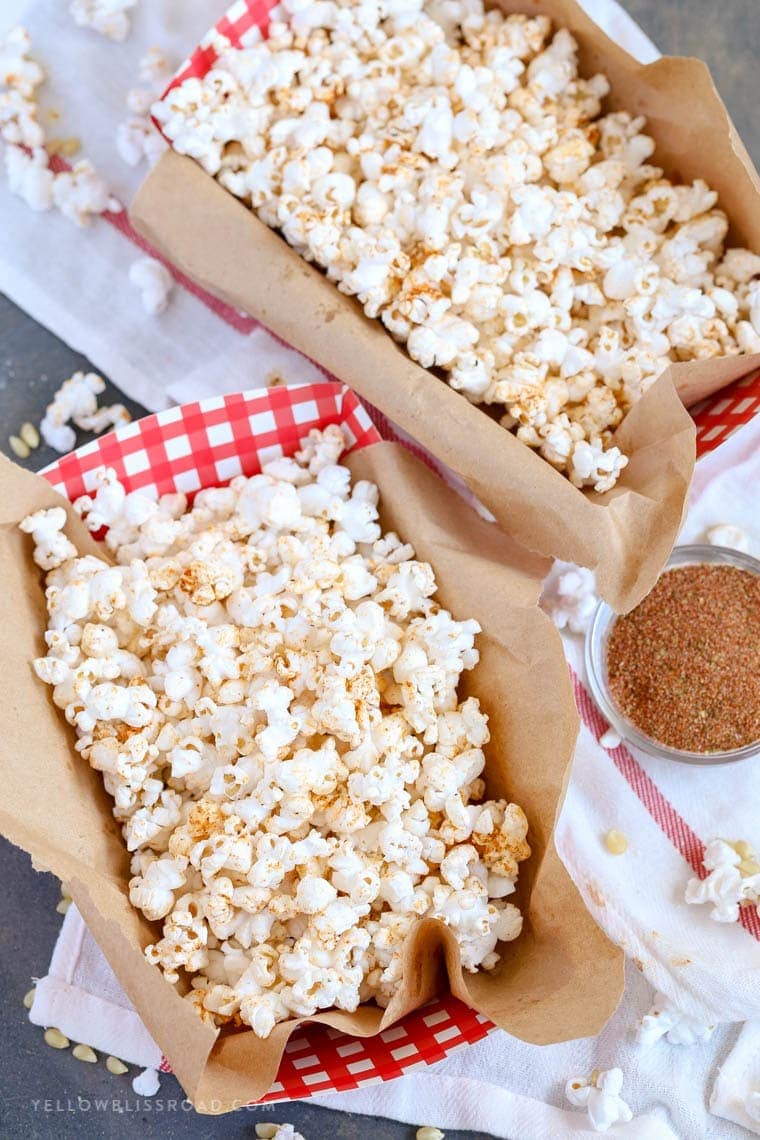 Here are some more spicy recipes to try out:
Recipe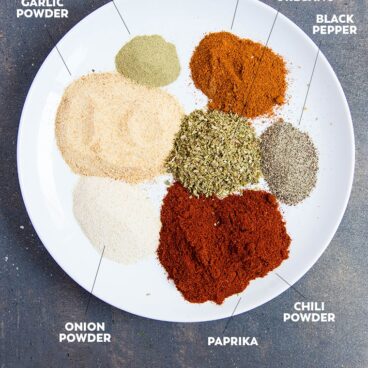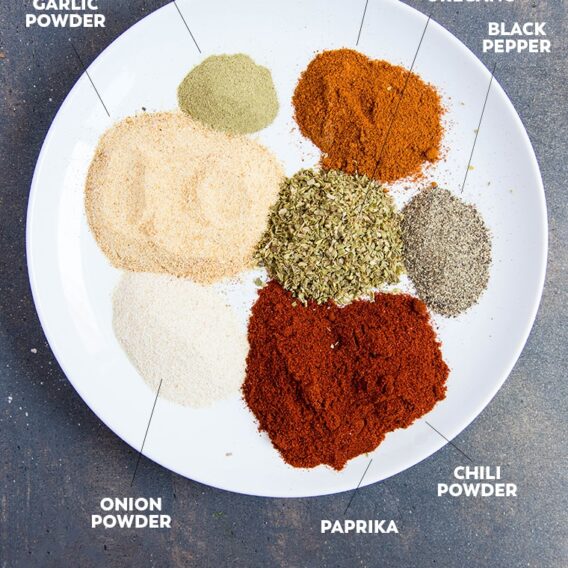 Homemade Cajun Seasoning
Save money by making your own Cajun Seasoning spice blend at home! It's so easy!
Ingredients
1

tablespoon

onion powder

2

tablespoons

garlic powder

1

tablespoon

dried oregano

1/2

tablespoon

dried thyme

1

teaspoon

black pepper

2

teaspoons

cayenne pepper

2

tablespoons

paprika

1

tablespoon

chili powder
Instructions
Combine all ingredients together in a small bowl with a fork.

Store in an airtight container for up to 6 months.

Makes about ⅓ cup.
Notes
Nutrition is for entire batch.
Nutrition
Calories:
531
kcal
Carbohydrates:
112
g
Protein:
24
g
Fat:
13
g
Saturated Fat:
3
g
Polyunsaturated Fat:
7
g
Monounsaturated Fat:
2
g
Sodium:
483
mg
Potassium:
2792
mg
Fiber:
44
g
Sugar:
11
g
Vitamin A:
33648
IU
Vitamin C:
19
mg
Calcium:
698
mg
Iron:
31
mg